HeraMed to Spring-Board German Pre Natal Market Entry by Partnering with Telehealth Provider Kinderheldin
PUBLISHED: 21-11-2019 09:32 a.m.
Some of the basic concepts underpinning HeraMED's (ASX:HMD) new medical devices have already been embraced and proven effective across the healthcare industry, demonstrating clinical and financial value.
Monitoring and communicating critical data from home is convenient and time effective without needing face-to-face consultation. Wearables, for instance, have moved ahead in leaps and bounds as at home devices save patients a trip to the doctor or hospital and in some cases, even saving lives.
Home security devices such as movement monitors can intuitively determine when there is a deviation from normal activities and are linked to remotely located carers who are alerted when deviations occur, allowing for a crucial early warning and quick response to address a possible medical problem.
Then there is the US$2.6 billion capped Livongo (NASDAQ:LVGO), a digital-health company perhaps most well-known for its diabetes-management technology that helps patients with diabetes manage their blood sugar levels. Livongo listed in July and raised over $350 million in its offering, with the stock surging 62% in its stock market debut. Since then, the uptake of its platform has been substantial.
Interestingly, digital health companies raised US$8.1 billion in venture capital financing in 2018.
The strength of this sector has set the scene for HeraMED (ASX:HMD) to dominate its particular med-tech sector: pre-natal healthcare. HeraMED is leading the digital transformation of prenatal care.
The company is moving in leaps and bounds and this week hit several major milestones as it attempts to close the loop between hospital care and the far more affordable home care solution.
Firstly, HeraMED has been granted FDA 510(k) clearance for its HeraBEAT US device – a foetal ultrasonic heart rate monitor. This news alone helped lift its share price by around 30% on the morning of the release.
The United States represents a large addressable market for the HeraBEAT US device, in which approximately US$50 billion are associated with childbirth cost and four million pregnancies occur annually.
HeraBEAT will also be deployed in Germany following an agreement with Berlin-based telehealth provider Kinderheldin to add its online midwifery service. This will be known as HeraBEAT PLUS and will not only give HeraBEAT customers access to the platform via a web landing page with HeraMED branding, but HeraBEAT data can also then be accessed by medical professionals in real time to aid in patient care.
The service will be launched in collaboration with existing German partner Duttenhofer, with plans underway to incorporate the HeraCARE comprehensive pregnancy management platform into the offering.
The agreement is vital in that it marks the HeraBEAT PLUS model with full midwife support and gives HeraMED the opportunity to configure and optimise HeraCARE for German healthcare needs and requirements, as the first of its kind.
Also of note, is the network of 50 insurance companies and five major hospitals that Kinderheldin has partnerships with in Germany. HeraMED will look to approach these companies — in conjunction with Kinderheldin — to expedite the uptake of the products in German speaking countries.
The uptake by insurance companies would be a notable one. Home pregnancy care could reduce premiums along with the cost of hospital visits, as ultrasound scans and related medical treatments can be expensive.
If insurance companies could offer a home care pregnancy solution, this could also drive people to their policies and away from providers who don't offer this low cost option.
It would completely disrupt the market.
So, with FDA clearance and the expansion of its footprint in Germany that could facilitate global expansion, it has been another big week for HMD.
So, let's unpack all that has happened and re-engage with...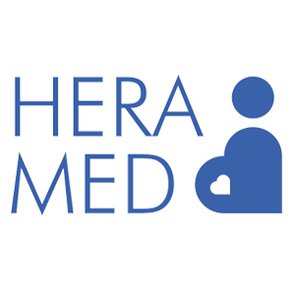 HeraMED Limited
ASX:HMD
Market Capitalisation: $23.6 million
Share Price: $0.23
Here's why I like HeraMED...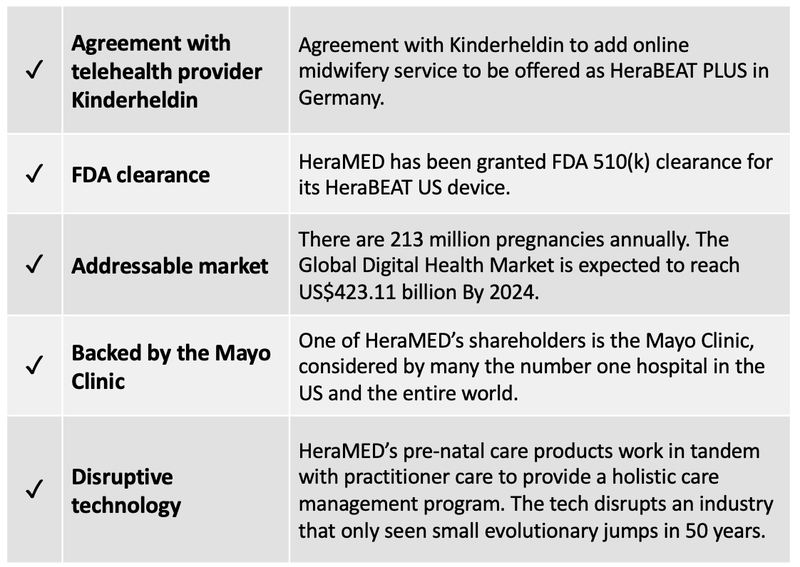 A quick recap
It's been a short, but highly eventful week since we last caught up with HeraMED (ASX:HMD).
Our previous article, ASX MedTech Transforming the US$50 billion Women's Health Market provided an in-depth examination of the company, its technology, addressable markets and its relationship with the world's best medical clinic, the non-profit Mayo Clinic.
Mayo is not just a partner but is also a shareholder in HeraMED and boasts US$12 billion in annual revenues and 63,000 employees. It operates in five states, caring for more than one million people a year, from all 50 US states and nearly 140 countries.
HeraMED, in conjunction with Mayo is co-developing HeraCARE, which is expected to become the world's most advanced digital pregnancy care platform that brings together carers and patients.
This is vital in HeraMED's grand ambition to create the world's largest pregnancy database, remembering that the company also has a solid relationship with Hapvida, which manages approximately 200,000 births per annum in Brazil and is currently conducting a pilot with over 750 pregnant women.
It is also vital in its aim to disrupt and transform the pre-natal healthcare market. Its latest agreement with German telehealth provider Kinderheldin GmbH will further boost this ambition.
HeraMED expands German footprint
"This unique agreement provides HeraMED with a significant differentiator and competitive advantage. Having a midwifery service that expecting mothers and new parents can access as part of our service offering puts the Company in a unique position as it pushes further into telehealth and connected care.
"Kinderheldin are a tremendous partner for HeraMED as they boast strong relationships with some of Germany's most acknowledged healthcare service providers and medical insurance companies."
The agreement HeraMED CEO David Groberman is referring to will see HeraMED and telehealth provider Kinderheldin collaborate to provide Kinderheldin's web-based online midwife service to expecting mothers.
Kinderheldin has developed a web based, online platform that offers expecting parents access to large number of midwives through online chat or telephone. Midwives can discuss insecurities, everyday problems associated with pregnancy, health issues, nutrition and early childhood development.

The service offered by Kinderheldin will be known as HeraBEAT Plus. It provides several advantages. Most notably, support for midwives by an experienced medical advisory board which includes top tier physicians and an in country software development team.
This translates to better care for pregnant women and even more importantly and for the first time in the comfort of their own home.
Further advantages include access for HeraMED customers to this service in Germany, with plans to incorporate HeraCARE into the offering.
The service will be offered in conjunction with HeraMED's German distributor, Duttenhofer and strong demand is expected.
In return, Kinderheldin's midwives will be able to access data generated from HeraBEAT, which will assist them in making more informed decisions.
It's a win-win scenario for all involved.
"The German E-health market holds great potential and is accelerating rapidly, specifically with the new digital care act which paves the way for reimbursement of the costs of digital health solutions under certain conditions, said Dr. Paul Hadrossek, founder and managing director Kinderheldin.
"By adding Kinderheldin, the proven midwife teleconsultation service and market leader in this field to the HeraBEAT device to launch HeraBEAT Plus, we will enable great synergies in addressing the market potential of ±760,000 pregnancies annually. On top of that, we are excited about combining the great technological know-how of HeraMED and our substantial expertise regarding market access in the highly regulated German healthcare sector for further development."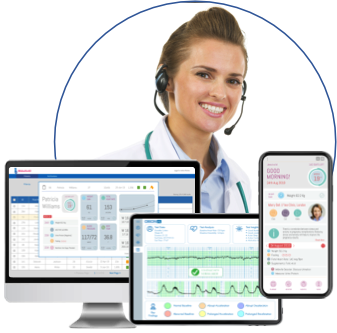 There is one further advantage
The Truven Report put the uninsured cost of having a baby at anywhere from $30,000 for an uncomplicated vaginal birth to $50,000 for a C-section.
Those prices have increased dramatically in the last decade.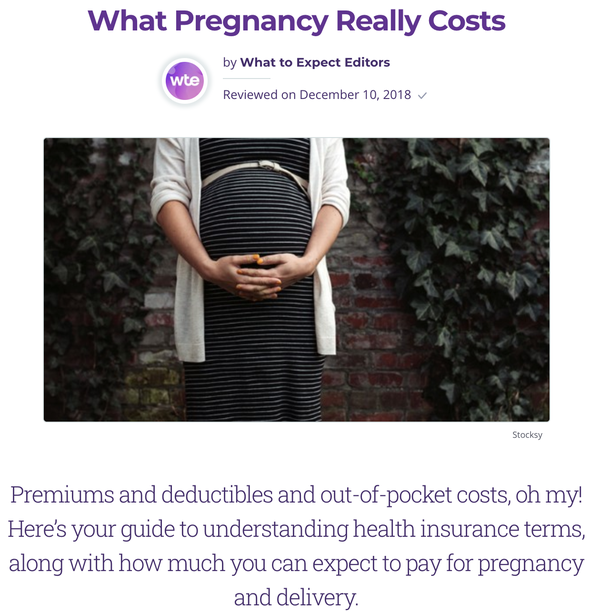 It's in an insurance company's best interests to help reduce those costs, take the burden away from the healthcare system by facilitating home care pregnancies and potentially drive people to their own policies and away from companies that don't offer a home care option.
Insurance companies have targeted expecting parents as a prime audience, usually being a healthy and young population, early in life and about the expand the family and require more medical insurance in the upcoming years.
Kinderheldin works with approximately 50 insurance companies including some of Germany's oldest and largest. Its partners include Barmer, BKK Mobil Oil and HEK. It also has cooperation agreements with five major hospitals in the country.
HeraMED and Kinderheldin are planning to initiate discussions with these hospitals to deploy HeraMED's solutions and are progressing discussions with insurance companies in the Kinderheldin network for use of the device and service.
All parties are working to progress the launch of the solution in time for Duttenhofer's planned launch of HeraBEAT in Germany, and potentially expand to Austria and Switzerland as well.
"Kinderheldin are a tremendous partner for HeraMED as they boast strong relationships with some of Germany's oldest and largest insurance companies and hospital groups.
"We look forward to progressing discussions with the top tier organisations in their network with the aim to implement HeraBEAT and potentially HeraCARE more broadly."
The market outlook
Software Solutions mobile developer Nile Lars recently wrote an article in wired.com which discussed the applications of connected medical devices and apps, questioning whether they are leading the IoT revolution or vice versa.
In part, he said, ''Wearable devices and home health monitoring devices assisting patients is a common thing now.
"Chatty medical devices are extremely appealing for patients of any age range.
"The devices are capable enough to transmit vital sign data from a patient's home to the hospital staff.
"It allows them to have a real time monitoring of patient's health.
"These devices use wirelessly connected glucometers, scales, heart rate and blood pressure monitors.
"Devices helping in monitoring real time ICU procedure are indeed a big part of IoT.
"There are devices for wireless ultrasound monitoring and remote vital sign monitoring from a hospital environment."
In terms of patient health, in particular digital healthcare, Germany look to be leading the way.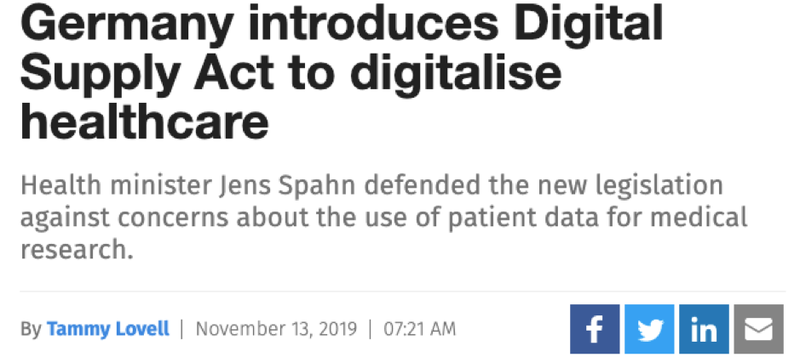 Germany recently introduced the Digital Supply Law (DVG), which was passed by the parliament on 8 November. It builds on the 'E-Health Act' of 2016, which was designed to establish information and communication technology in healthcare.
Under this game changing legislation, doctors will be able to prescribe digital health apps to patients, which can be reimbursed by the country's statutory health insurance. They may also be remunerated for providing online consultation to patients with statutory insurance.
Doctors will be allowed to provide information through video and online consultations on their websites, negating the previous requirement to consult only in private conversations.
The legislation has not been without controversy, with questions surrounding data security, however the benefits speak for themselves. For instance, better communication. Imagine all relevant doctors being able to communicate with each other about a patient's chronic disease management plan for diabetes.
Or pregnancy for that matter.
Pre-natal women in Germany will now be able to experience that level of care and HeraMED will look to push this out to broader markets, now it has FDA clearance on top of it's medical CE approval by BSI (the British Standards Institute).
The US looms large as well
As it opens up the German market, HeraMED's recent news that it has received US Food and Drug Administration (FDA) clearance for its 510(k) application (K191110) for its HeraBEAT US foetal ultrasonic heart rate monitor (HeraBEAT US) should give it a leg up in the US.
The FDA evaluates a wide range of items for medical use, including drugs and medical devices.
Receiving the 510(k) clearance for the HeraBEAT US device allows that product to be commercially distributed throughout the United States.
This is a significant milestone for HeraMED. HeraBEAT US is indicated for use by medical professionals in clinical or home care settings for singleton pregnancies from 12 weeks' gestation.
Given HeraMED has closed the loop on its first product offering to include the Midwifery services via Kinderheldin and its partnership with shareholder the Mayo Clinic, the company is well positioned for its 2020 launch in an already strained US medical system ripe for disruption.
You can get the full story in the following Finfeed article: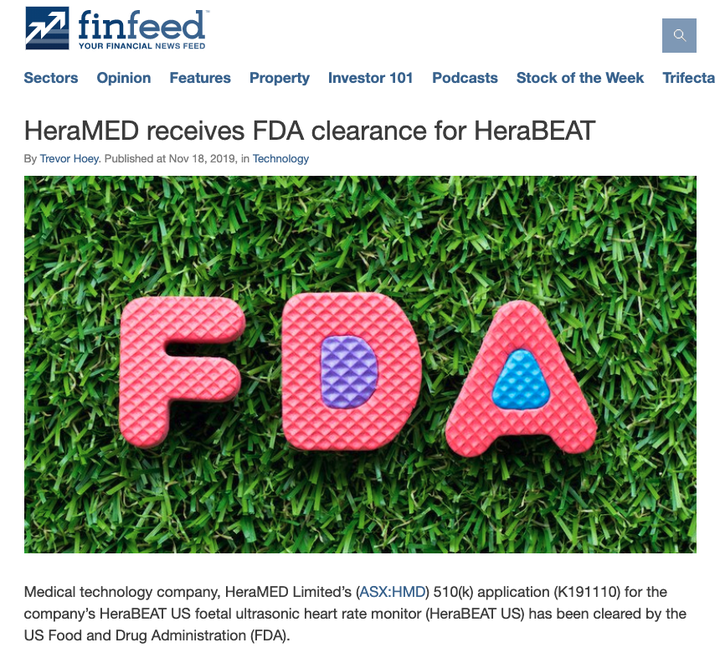 HeraMED will progress the device's entry into the US market, as quickly as practicable and will liaise with its current clinical and research and development collaborator the Mayo Clinic, as well as other medical institutions, hospitals and medical professionals to drive growth and product uptake.
The United States represents a potentially large and addressable market for the HeraBEAT US device, in which approximately four million pregnancies occur annually.
HeraMED is confident that the HeraMED device will be well received in that market.
Discussing the significance of this development, chief executive and co-founder Mr. David Groberman said, "Receiving FDA 510(k) clearance for the HeraBEAT US device is a tremendous achievement for HeraMED.
''The device development and testing which has provided substantial evidence of the safety and effectiveness of the device has passed a challenging and rigorous period of review by the FDA and it is now ready for distribution throughout the United States in the coming months.
''Management will liaise with its in country partners, to ensure that process is as streamlined as possible."
The final word
Livongo is a US$2.6 billion digital health company. Its patients use a cell-connected blood glucose meter to check their blood glucose and, based on the results, receive so-called 'health nudges', personalised feedback or recommended lifestyle changes.
The company has also added programs for managing prediabetes, hypertension, weight and behavioural health, and it points to peer-reviewed studies that show its technology's effectiveness.
Here is how Livongo has changed diabetes healthcare:
Does that sound familiar?
Here is how HeraMED is transforming pre-natal care...
HeraMED is looking to become the Livongo of the pre-natal care market. It is leading the digital transformation of pregnancy care, but it has a long way to go and is well short of Livongo's market cap. There is, no doubt however, it is disrupting the pre-natal market.
With this new Kinderheldin agreement and with FDA certification under its belt, it can now open up bigger markets as it takes a global perspective to distributing its health care solutions.
---