IVO Join EU Backed Consortium with Major Media Companies: Set to Bolster Revenue and IP
PUBLISHED: 26-04-2016 09:39 a.m.
The most valuable commodity known to Man is Information.
Resource commodities must first be dug out of the ground and mined on a large scale to be commercially viable...
...and so does Information.
Or data to be exact. Welcome to the 21 st Century and the concept of Data Mining – whereby data captured by smart technology can reveal incredibly lucrative insights into the very fabric of consumers and producers.
Invigor Group (ASX:IVO) has assembled a holistic way of mining valuable data generated by both online and offline consumers, and blending it into a neat commercial package for retailers to mine and process for profit.
In IVO, we have found a company that finally delivers on the Big Data revolution sweeping us all up in its advance towards a Minority Report -style world of metadata, personalised preferences and targeted advertising.
In a nutshell, a company that is able to do this:

IVO's big data solution saves the sprawling online ad market around $500BN in wasted ad spend – by allowing them to directly see and understand what their exact target market is doing and how it can be better served with new products, different pricing or customised offers.
That's exactly what advertisers, retailers and market research firms all want – to understand what the consumer is doing (and thinking) at every stage of buying something, and then go on to leverage their own product offerings to adapt to consumers' changing behaviour.
IVO solves this key information gap for retailers and then goes one better by reinvesting that level of transparency back to the consumer and other third parties.
Remember, however that this is an early stage company and therefore caution must be applied to any investment decision with regard to this stock.
The transparent and self-reinforcing nature of IVO's still early-stage business is one of the key elements that convinced us to pull the trigger on this plucky $15MN-capped data miner with a big data future.
We update you on: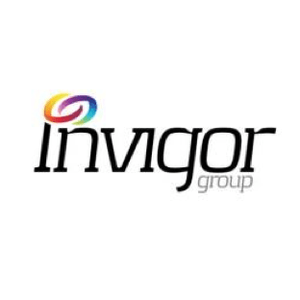 Invigor Group Limited (ASX:IVO) has been progressing its big data commercial mining activities in good stead since we first brought you this upstart tech company that's walking the big data walk, not just talking it.
In our first article, Revenue Generating ASX Junior Leveraged to the $50BN Big Data Explosion , we went into depth about IVO's background and business model.
Here's a brief recap of the four products IVO offer:

Insights Retail – a competitive analytics platform for brands and retailers. This platform has $2 million in forecast revenue with $4 million in the current pipeline.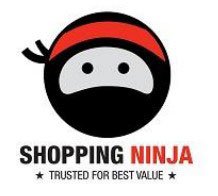 Shopping Ninja – a consumer-based site that provides best value comparison options on over 100,000 products. Shopping Ninja has 25,000 downloads already and is forecast to reach over 100,000 monthly users depending on the rate of take-up.

Insights Visitor – This analytics platform can extract data from any Wi-Fi hotspot or from telecommunications infrastructure. Revenue estimates are for $1.75 million.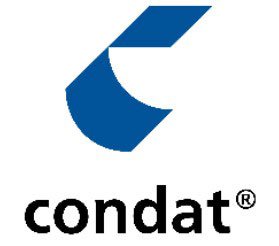 Condat AG – offers analytics solutions to media including a semantic engine and content distribution capability. Condat already generates revenues and its FY2016 revenue forecast is for $8 million with 75% of it as recurring fees .
We're back now to take a look at IVO's recent progress – and things have been coming along nicely.
First and foremost, one of IVO's key units – Condat – has outperformed its initial sales estimates with $2MN uptick in Q1 2016 and on track to hit $8MN by the end of the year.
The signs are that IVO's sales pipeline at Condat is growing and "several major deals" are at the negotiation stage...
Before we go further, it's worth mentioning that IVO swiftly raised $1.65MN early this month under a Share Purchase Plan (SPP) and placement. The positive news is that 140 eligible shareholders participated indicating very strong sentiment in this micro-capped stock. The SPP raised close to $1MN while the Placement added $650,000.
IVO's Chairman and CEO Gary Cohen, and his brother Greg – have been adding to their respective stakes in IVO rather consistently in March/April 2016, picking up around 5 million shares combined.
Whenever we see Management figures loading up on their own stock, it tends to indicate confidence amongst internal staff and senior management figures.
We think IVO's Management remains confident about its big data future, despite Gary Munitz leaving IVO last November .
The move came as a surprise but has not derailed IVO's long-term plans of becoming one of Australia's leading data analytics and business intelligence companies in both B2B and B2C markets – as results have shown over the past few months with Condat as the leading revenue driver.
European leadership
We've all seen how European 'policymakers' have fumbled about during the EU crises in both politician and economic circles in recent years.
If there's one thing that's for sure, it's that Europe needs a helping hand on a fair few issues, and one of those is information verification and curation.
The EU has launched the EU InVid project by welcoming a consortium of companies to collaborate – including IVO's Condat.
The lnVID innovation project will develop a knowledge verification platform to detect emerging stories and assess the reliability of newsworthy video files and content spread via social media such as YouTube, Twitter or lnstagram for the integration in news productions.
This project will not only bolster IVO's revenues, but strengthen its own products too.
An outcome of this project will be that Condat's patented Smart Media Engine will be able to analyse and classify gathered media content for editing, curation and playout.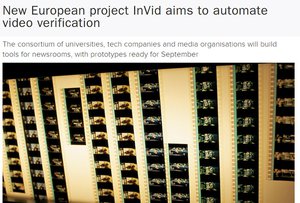 Condat's role will be to develop an application for TV broadcaster ́s newsrooms, develop customised solutions and will be responsible for the design and development of the InVID applications to be integrated by broadcasters, news agencies and WebTV/OTT operators.
In other words, IVO's Condat will be at heart of developing the growing popularity of crowd-sourced content in Europe – and could well generate some commercial opportunities as part of the project.
Still in its early stages, but this avenue could cast IVO into the curious world of citizen journalism and possible tie-ups with content platforms such as Meerkat, Periscope or another up and coming ASX listed tech stock, that you may have read about in these parts – NewZulu (ASX:NWZ) .
Let's take another look at what's driving IVO's 'data mining' operations...
IVO set up a few years ago through acquisition of an ASX listed shell and has not looked back since.
The company's fundamental premise is to make money from data.
The way to go about that is to create products and solutions that both consumers and businesses can use effectively.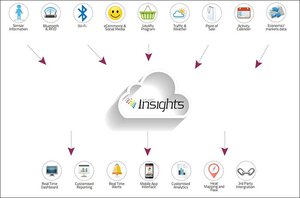 IVO is introducing hyper sophisticated technology and information capture techniques...
...and in some respects ushering in a Minority Report -style world of consumption where everything is personalised, customised, delivered on demand and in real time.
Billions of internet-ready devices, Big Data and the Internet of Things (IoT) – or what is now becoming known as The Internet of Everything – are turning things we thought were science fiction, into science fact.
Take a look at this brief video to get a visual taster of the premise IVO is wielding – and monetising.
Of course, the way this is portrayed in Hollywood is a touch overblown, but the fundamental idea is that future consumption habits are likely to respond to personalised and targeted marketing.
Not only that, consumers are also going online in droves for their movies, music, shopping and even daytime TV. Viewing habits and by association, how people shop is undergoing a huge shift from offline to online – and breeding the so-called 'cord-cutters' – the typically younger, tech-savvy generation which prefers to obtain its content from online sources and shunning traditional cord-assisted TV cable and satellite subscriptions.
And speaking of online advertising, the shift to online has begun...

For IVO, being at the heart of this shift is a huge early advantage.
However, they still have a long way to go before capturing a large proportion of this spend, so take a cautious approach with your investment decision if considering this stock for your portfolio.
Now let's recap the arsenal with which IVO will be digging up its big data goldmine.
IVO's package is comprised of four key components, all focused on data acquisition and commercialisation...
Insights Retail, Insights Visitor, Shopping Ninja and Condat AG, a German-based unit that is quickly stacking up revenues as we've mentioned already: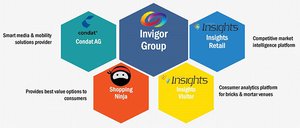 Let's go through exactly what and how IVO is doing, and most importantly how it can obtain further market traction.
IVO's core IP is to obtain pricing, behavioural, technical and marketing data from as many different sources as possible.
The only reason IVO goes digging for data is because it can literally transform a business' understanding of its products, customers and sales chains.
Insights Retail and how transparency sells
Insights Retail connects retailers and brands with IVO's database that measures online behaviour from hundreds of thousands and eventually millions of users.
Each client pays a subscription fee with other consulting services added on for customised solutions.
In the end, IVO's data collection is borne out in statistics and the actual data processed and presented for the retailer to make sense of.
As you can see from this first slide below, IVO's Insights Retail analytics could help to drive a company's operations and approach to customers by providing decision-enhancing data that could boost profits through better customer engagement. Essentially Insights Retail obtains an in-depth understanding of a range of features including the customer's preferences and broader social media activity to help improve sales and marketing strategies.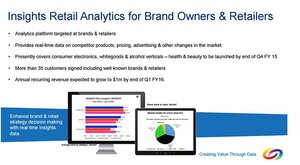 While we've spoken about IVO's customers, the benefits for IVO are also quite considerable and include a bigger customer base including retailers and brands who add value to the three revenue models as shown below and thus allow IVO to grow its platforms and international operations.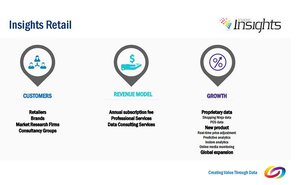 The type of deep data IVO can collect allows firms to optimise what they sell and how they sell it. Not only that, but also find the optimal price points, again improving the bottom line.
IVO's Retail Insights component could even be hailed as the Bloomberg of retailing. A comparison portal of sorts.
Its users are able to see what other retailers and brands are doing in terms of ad spend, and see detailed traffic data which can again be utilised to improve understanding of the market.
Transparency tends to sell pretty well because it's what all people want. Insights Retail provides an instantaneous view of what's happening on a retail level – and using the data generated to commercial advantage.
Insights Visitor is a mobility analytics tool that gives retailers flutters
What every retail store would love to know is: what exactly are its visitors looking for and when, and most importantly, why?
Why would someone browse an entire store looking for jeans, but in the end decide to buy a pair of shoes before leaving?
Insights Visitor is an effective tool that goes a long way to answering questions about customers' behaviours, simply by employing the magic of smart devices and the IoT revolution that's happening in everyone's pockets.
Take a look at the detailed "heat maps" IVO's tech can generate from any retail store with simple technology that's already in play, or Wi-Fi hotspots in large shopping centres.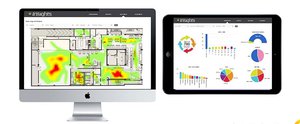 To retailers, this kind of data is a potential goldmine because it can help to identify weak spots in its sales and marketing activities, and lends a hand with security too.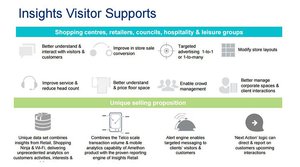 If you want lower prices, you're going to need a Shopping Ninja to do all the clicking and climbing
Shopping Ninja is IVO's nimble solution to the bane of looking around for lower prices.
Everyone wants lower prices, but not everyone has the time to look through dozens of sites.
When you throw in the sneaky way online retailers hide postage and packing fees – or even the country they're operating from – it can become a long-winded and fruitless experience to go solo online-bargain hunting.
IVO's Shopping Ninja is a software app that's installed on your PC or phone and tracks your actions and preferences to provide you with lower price offers or better suited products when you go online shopping.
IVO's algorithms work in the background to cherry-pick the best possible suggestions given the large amount of data left simply by having a mobile phone or browsing online.
In a nutshell, Shopping Ninja takes data from any marketplace it's deployed in, and makes it available to consumers. This creates a next-generation price comparison tool that helps users to understand what is the cheapest and most appropriate product for them.
That fits exactly into what's gaining traction in the wider market as online marketplaces from Google and Apple have shown.
People do like to look at advertising – as long as it advertises stuff they want.
The German connection in Condat AG
IVO's German connection to this big data story comes in the form of Condat AG. Condat's Smart Media Engine allows companies to analyse semantic content and fits snuggly into IVO's existing product suite.
Condat is a content management and security company IVO acquired last year.
The acquisition had an immediate impact on IVO's bottom line and it continues with the $2MN in revenue on track to grow to $8MN by year-end. This suggests results are supporting Condat's initial ambitions.
Since IVO's acquisition, Condat has won a $500,000 project with EU Horizon 2020 , a consortium of eight media partners, to develop media solutions in a $4.5 million deal.
Condat also won a $1.5 million deal with a major German media company to supply smart media solutions and a $350,000 deal in the UK with a major media and telecommunications company.
It has also secured media projects worth over $700,000.
Remember, however, that this is early stage growth and may not continue at this rate, so seek professional advice when considering this stock for your portfolio.
Everyone's talking about big data – IVO is doing something about it.
Big Data is a monster of a resource, if collected, processed and presented correctly.
IVO's proprietary platform attracts both sides of the market in consumers and retailers by delivering what they truly want: more information to be able to do more for their businesses (in the case of retailers) or savings in the back pocket (for consumers).
The best thing about IVO's model is that it plugs into the direction society is taking from a technology application perspective.
Maybe a Minority Report world is still some way away, but already today's digital devices and technology are reaching into such a future and replicating those dreamy Hollywood scenes in real-life.
IVO is therefore barking up the right tree that's completely rooted in Big Data and the Internet of Things.
As more devices do more things and with greater automation, the Internet of Everything will possibly be upon us and IVO's business would only benefit.
IVO has developed a way to collect reams of important market information that used to be done like this: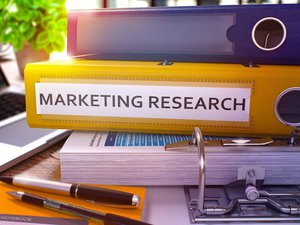 But collect it in a much more efficient and scalable way facilitated by the Digital IoT Age: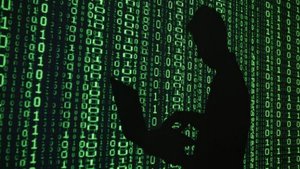 That's we like to call future-proofing here at The Next Tech Stock , and why we think this undervalued yet invigorated IoT data miner has a bright commercial future.
---