Is RSH about to Strike a Major Chinese Partnership Deal for its Asthma Tech?
PUBLISHED: 23-05-2017 09:21 a.m.
Innovative MedTech company, Respiri Ltd (ASX:RSH), with its portfolio of asthma and chronic pulmonary disease (COPD) devices and software, is tackling a very real and global problem: asthma and chronic pulmonary disease.
RSH is progressing its path to commercialisation with sales of its next generation wheeze detection and monitoring device, AirSoneaTM. RSH was recently given the go ahead to distribute the device in the European market, including into one of its three previously identified target markets — the UK.
This crucial step validates the AirSonea technology, which RSH is seeking to develop into the world-leading, gold standard in non-invasive, asthma management solution.
With over 330 million people worldwide suffering from asthma alone, the global market for asthma and chronic obstructive pulmonary disease (COPD) is estimated to hit $47 billion this year.
That number and the fact that 250,000 people die prematurely each year from asthma indicates there is a large and growing addressable market for a company capable of positively transforming asthma monitoring for sufferers and carers alike: one that lets asthmatics monitor their symptoms, take proactive precautions including better medication management, and ultimately gain peace of mind and a better quality of life.
The $20 million capped RSH is leaping towards commercialisation and is directing its focus on securing partnership agreements by the end of May to help launch a new generation of its continuous monitoring system in a large overseas market.
At the same time, it should be noted that this company represents a speculative investment and those considering this stock for their portfolio should seek professional financial advice before making a decision.
RSH anticipates that within weeks it will receive written commercial-in-confidence proposals from at least two partners in China — a country in dire need of significant improvements to the way it monitors and ultimately manages asthma.
These highly anticipated partnership agreements will involve the production of the company's next generation device, plus sales and distribution agreements.
So with a raft of news to come, let's catch up with...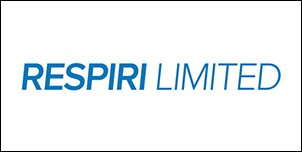 Respiri Limited
ASX:RSH
Respiri (ASX:RSH) is a leading developer of technologies to assist in the remote monitoring of chronic respiratory disease symptoms: a.k.a asthma chronic and obstructive pulmonary disease prevention (COPD).
The company has developed a range of devices and mobile health applications to monitor and improve the management of chronic, costly respiratory disorders including asthma and COPD.
It's primary device is known as the AirSonea.
RSH's AirSonea asthma monitoring and measurement system
The company's Acoustic Respiratory Monitoring (ARM) technology and AirSonea Wheeze Monitor device is a comprehensive monitoring and management system that measures a patient's wheezing – a narrowing of the airways that typically indicates some difficulty breathing.
It works in the following way:

The Monitor will be made available over the counter without a prescription.
The convenient and easy-to-use AirSonea device connects via Bluetooth with a sophisticated smartphone app to detect and measure wheeze.
The app features asthma management diary features; medication usage and reminders, and symptoms and triggers to help asthma sufferers gain a better understanding of how their condition affects them and importantly, help them better adhere to their treatment plans.
It provides real-time and continuous data to proactively manage the treatment of asthma, including helping patients gain a better understanding of things that can trigger an attack such as weather and airborne allergens like pollen.
It is a timely entry into the market with expected agreements in China suggesting it will come in very handy to combat breathing problems in this region all year round – more on this later. It will also come in handy this year in Australia considering the threat of thunderstorm asthma is growing and another assault of rye grass pollen has been forecast for Spring.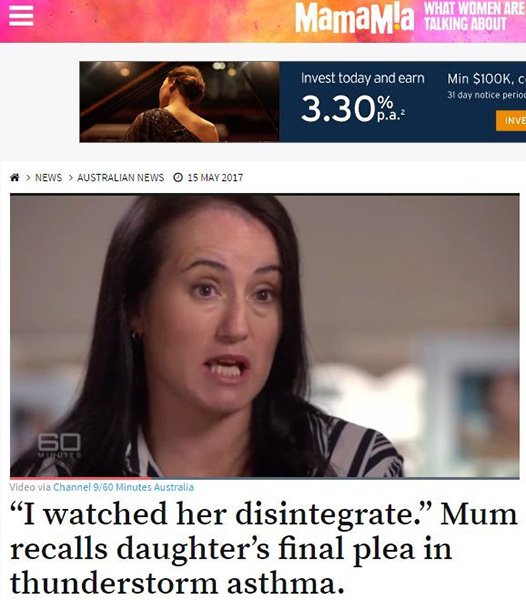 Having the capacity to monitor and treat a condition such as thunderstorm asthma, or any asthma or COPD for that matter from remote locations – or anywhere really – without visiting a medical practice is convenient for users, and in some cases life-saving, as information can be quickly retrieved and communicated to medical professionals, and then responded to with appropriate medication or treatment.
It is worth noting that there is general industry support for such devices as governments struggle to develop infrastructure and bolster human resources to handle the rising demand for health services.

We first introduced you to RSH in April 2017, outlining the company's products and its plans for commercialisation. You can review it again here — A Breath of Fresh Air: ASX MedTech Company on Cusp of Sales . Just days after this article was released, the company announced that it had been awarded the CE Mark (Conformite Europeene) approval for the proprietary Next Generation AirSonea home monitoring device.
AirSonea's CE Mark approval paves the way for revenue growth
In simple terms, the CE Mark approval means that RSH can market and sell its AirSonea device throughout Europe — including one of RSH's main target markets, the UK — having completed the regulatory process to the highest level.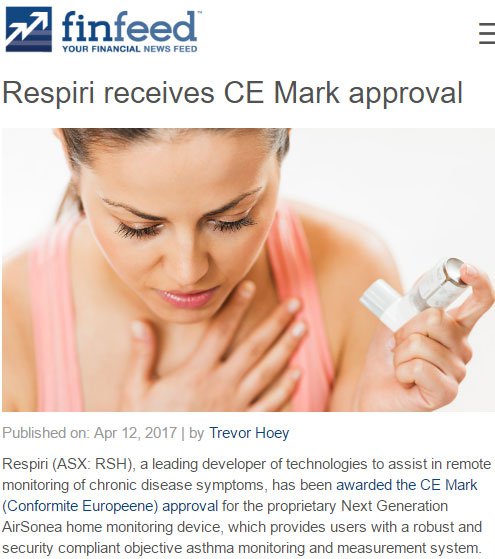 The approval validates the progress made in improving the AirSonea technology to be the world leading, gold standard in non-invasive, objective monitoring of asthma.
It also provides RSH with a commercial opportunity to pilot and test market the products from the company's current inventory. This is beneficial in the company's efforts in advancing partner discussions in Europe — one of the world's three largest medical device markets.
With an estimated 30 million adults and children under the age of 45 suffering from asthma in Europe, this European approval for the sale of the AirSonea system could be a potentially significant revenue generator.
However any uptake and market penetration for RSH is speculative at this stage and therefore investors should consider all public information before making an investment decision and seek professional financial advice.
The first generation AirSonea technology and software received regulatory approval in the UK, Europe and Australia as a Class I medical device. However, the updated next generation AirSonea is a Class 11a (medium risk) medical device and as such, underwent a greater level of assessment to achieve the updated CE Mark.
What does this mean?
RSH can now generate income from a product that is available over-the-counter without a doctor's prescription.
And it can now market and sell into Europe — one of the largest markets globally and in one of RSH's initial primary target markets, the UK.
With air pollution and its negative health consequences gaining increased attention and news stories such as the following becoming more frequent, RSH's devices and asthma monitoring systems could experience significant demand.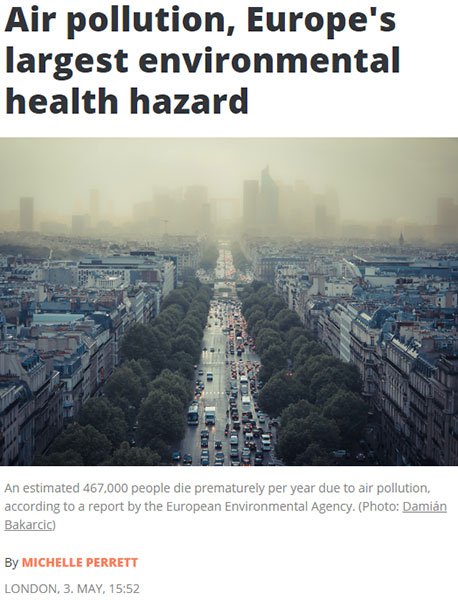 A reported three quarters of people with asthma in the UK want a mobile health device made available to help them monitor their asthma – and RSH is now in a position to deliver that to them.
This has been supported by UK NHS physicians, a number of whom have written research papers on RSH's wheeze detection algorithms and the benefits.
Additionally, the UK's leading asthma industry body, Asthma UK, is enthusiastic about the potential of mHealth technology for asthma self-management.
RSH has first mover advantage in targeting a major unmet consumer demand
Recognition of the benefits of MedTech solutions, such as RSH's, are becoming more apparent at a time when demand for medical resources is outstripping supply. This is especially true given that its primary market is parents and carers of children who cannot perform lung function tests.
Having the capacity to monitor and treat a condition from remote locations without visiting a medical practice is convenient for users and in some cases life-saving in terms of being able to quickly retrieve and communicate information, as well getting appropriate medication or treatment.
The product also has a number of new technological features, a major one being that patients can now measure their wheeze symptom without an Internet connection. This is because the proprietary acoustic respiratory monitoring (ARM) technology is now housed in the app rather than the cloud, utilising the processing power of smartphones.
Smartphones provide an engine for remote patient monitoring and with an estimated 2.5 billion smartphones in active use worldwide already in 2016 this market will continue to grow.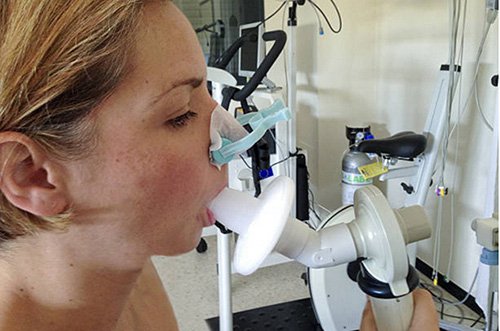 RSH is seeking to form partnerships to better access global markets
RSH is in the process of establishing distribution partnerships as it views the right partnerships as an integral step in preparing and launching the next generation systems and devices.
One thing that will surely help secure the right partners is RSH's confirmation that it has approval for sale in Europe. This is important because it opens up the potential for multiple large revenue streams for RSH, which would likely see shareholders rewarded too:

The securing of the right partnerships will allow the company to expedite the launch of its world leading monitoring and management system into its initial target markets.
When diving into partnerships discussions, RSH keeps a clear set of objectives front of mind.
Firstly, it is looking for technical collaboration and financial arrangements with one or more partners to design and produce the hardware for the next generation AirSonea® wheeze monitor. It is also seeking sales and distribution agreements that provide significant distribution and sales capacity for its device hardware and technology platform.
Since the successful research trials at the University of Chicago in November 2016 and the receipt of Class IIa CE Mark approval for the AirSonea home monitoring device in March 2017, partner discussions have been actively ramped up.
On April 27, RSH updated the market on the progress of these partnership discussions.

The major takeaway is that RSH is in active and meaningful discussions with potential partners to update and distribute RSH's suite of next generation products – and investors are looking forward to seeing exactly what this might look like.
RSH's recent focus has been on Asia, including exciting opportunities in China where air pollution is driving the increase in asthma, COPD (Chronic Obstructive Pulmonary Disease) and other respiratory diseases.
The air quality is such a problem in China that AFL team, the Gold Coast Suns, decided to leave players with breathing conditions, including asthma, at home when it visited Shanghai for a game against Port Adelaide in early May.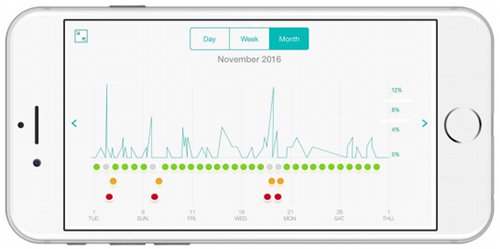 It's a pity the team wasn't travelling with one of RSH's AirSonea devices to track their wheezing...
A recent Chinese Government report found that fewer than one-third of asthma suffers have their condition under control. And with an estimated 30 million asthma sufferers in that country alone, the potential reach of RSH's technology is large.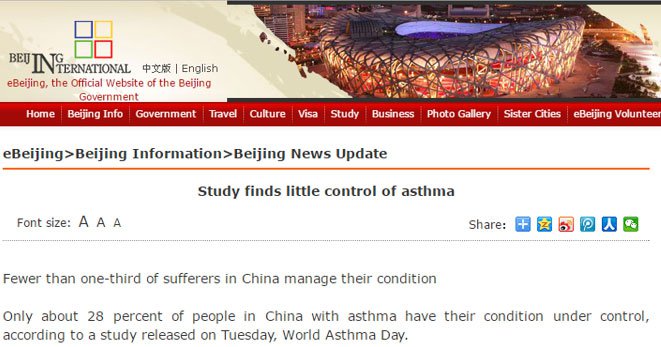 Looking forward
From what we can deduce, RSH has made significant progress during commercial-in-confidence discussions in several countries.
By the end of this month it expects to receive written commercial-in-confidence proposals from at least two potential partners in the huge market that is China.
This could be a significant catalyst given China's addressable market, and the fact that this could be a stepping stone for the company to access the broader population Asian region where medical infrastructure in some areas struggles to keep pace with demand, making home devices such as AirSonea all the more attractive.
It should be noted though that this is an early stage play and those considering this stock for their portfolio should seek professional financial advice before making an investment decision.
Announcements of these anticipated partnership agreements, combined with RSH now having permission to sell into the European market are major endorsements for the company and its technology.
Successful small-cap MedTech investors know the importance of forming partnerships, as sales and distribution agreements are universally accepted by leading companies in the industry as the way to gain access to major key global markets.
With a major announcement expected to be just weeks away, we could be coming up on a significant catalyst for this stock.
---