NWZ Revenue Up 45% as US Expansion Moves into Top Gear
PUBLISHED: 11-02-2016 19:47 p.m.
Newzulu (ASX:NWZ) is moving full steam ahead towards becoming the world's largest provider of user generated content.
It is fulfilling this ambition by building a unique business that not only marries technological innovation with people's hunger for information, but also improves on the quality of news reporting.
NWZ is now leading a charge stateside, where most of its customers, partners and commercial potential can be found.
In fact, NWZ has just listed in the US (where its ticker code is OTCQX:NWZLY), where it hopes to gain a springboard into the biggest digital content market in the world.
Think 300 Designated Market Areas ( DMAs ) and 1200 broadcasters, all waiting for NWZ to feed them content.
The US move is a big one and it is the first step in 2016 to drive the company forward and create solid revenues through myriad streams. It has already inked a SaaS deal with a US non-profit and a Jamaican newspaper.
At the same time, this is still a junior tech company and success is no guarantee.
Currently, NWZ are focusing on a reduction of quarterly cash burn, on signing new clients and on completing deals similar to the one that it made with the ABC for Australia Day, whereby content gathered via NWZ's technology platform had 14 million views, leveraging the unparalleled reach of ABC News across the country.
It's been a season of highlights for NWZ recently, including:
51% quarter-on-quarter increase in cash receipts from customers
$4.9MN increase in run rate revenue, up 45% compared to September 2015
revenues totalling $800,000 in Q2 FY2016 – 21% higher quarter-on-quarter and
record sales in December 2015 with NWZ recording $410,000 revenue in December 2015.
There are more highlights to come, but for now let's refresh you on:

OTCQX:NWZLY
Here at The Next Tech Stock , we've had our eye on Newzulu (ASX:NWZ, OTCQX:NWZLY) since the middle of last year, when we published our first article, " Is this ASX Company the Future of Global News? "
We think the power of 'the crowd' is just too big to ignore with crowdsourcing set to take a huge leap into many industries. Lots of companies are using crowds to generate business ideas ready for the 21 st Century including Uber and Airbnb.
Then there are household names such as YouTube and Wikipedia, who have used user-generated content to great effect within their respective businesses.
But what about news broadcasting?
Some examples of NWZ's peers in the industry are Periscope and Meerkat – two crowdsourcing apps with a focus on crowds but not news. Periscope and Meerkat do not discriminate between entertainment and news broadcasting, whereas NWZ is squarely focused on news.
Twitter spent US$86MN on Periscope while Meerkat has been conservatively valued at US$52MN, proving that that crowd-sourced content providers can be valuable to both shareholders and news consumers despite this niche market only growing out of its infancy over the past few years.
NWZ is currently capped at around $21MN – which leaves plenty of room for upside once its wheels start moving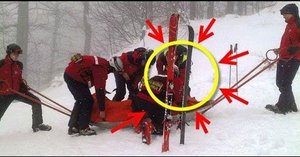 The good news for investors is that over the next few years you may just see a whole lot more breaking stories being covered live from the scene, by an avid passer-by with a smartphone using NWZ's technology.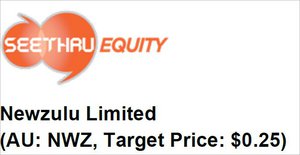 NWZ has its sights set on North America, and the US in particular, when it comes to expanding its global presence.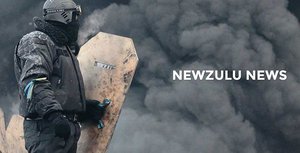 Having completed a $3MN capital raising late last year, NWZ will use that capital to fund the next phase of development in the US.
Coming to America
NWZ is going through a strategic restructuring process to better capture its commercial potential.
Its editorial operations have now been shifted from Sydney to New York as part of a $1.1MN cost-cutting drive this year.
According to NWZ it has changed tact and location in order to "shift focus to high value, high quality video contributions demanded by the Company's media partners and their extensive global networks of clients".

NWZ has already done its first US deal since listing.
The company inked a SaaS (software as a service) deal with non-profit The Herman Foundation.
The Foundation will use the Newzulu system to encourage students to upload audio, video, and photos sharing their experiences of education.
The US also gives NWZ strategic positioning.
NWZ inked a similar deal to the Herman Foundation with The Gleaner Company, the publisher of Jamaica's oldest running newspaper. The publisher will use NWZ to build a white label platform to build its own news gathering network, allowing users to share stories around a number of content verticals.
The value of the deals went undisclosed, but it's a sign that NWZ is increasingly diversifying its service from its more traditional offering.
Editorial restructuring and tweaking its geographic focus means NWZ could become cash flow positive in 2017.
And if we take a look at its most recent financial metrics , it's a target that is within sight.
Here are the highlights:
51% quarter-on-quarter increase in cash receipts from customers; 608% increased year-on-year
$4.9MN increase in run rate revenue, up 45% compared to September 2015
Revenues totalled $800,000 in Q2 FY2016 – 21% higher quarter-on-quarter
Record sales in December 2015 with NWZ recording $410,000 revenue in December 2015 – highest monthly total to date
Growth in cash receipts across all NWZ business units
Ongoing restructuring on target to deliver $1.1MN in cost savings in FY2016
R&D on key products complete, and entered commercialisation phase in Q1 FY2016
NWZ Mobile business unit established following takeover of Octiplex, a mobile/software developer in September 2015.
Even with the release of such strong financials, and with the company being in a solid position operationally, the stock is trading at a low point – is this an inflection point for the company for growth going forward?
NWZ partnership with Getty Images commenced generating revenues in Q2 FY2016
The US represents the largest single market for digital content anywhere in the world.
And NWZ is keen to be at its epicentre.
Having established a long list of content syndication partnerships across the globe over the past 12 months, NWZ is now moving to monetise them.
Here's a view of where NWZ already has a presence, either in the form of direct presence, or a partnership agreement with an existing broadcaster or content agency.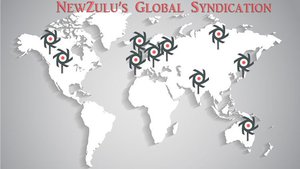 If you're looking to grow from a small upstart to a globally recognised news agency that is built on crowdsourcing, it helps to have your content plugged into all the right channels.
NWZ has signed almost two dozen partners through which its content will be marketed and sold.
We delved into greater detail on NWZ's partnership spree as part of our previous article, "International Deals Set NWZ on the Right Path to Media Domination" .
But in the meantime, here's a summary of current NWZ partners:
AAP, AFP, Alamy, ANSA, Belga, CP, DDP, EastNews, EFE, Getty, GTRES, Itar Tass, North Foto, NTB, PA, Tribune, TT, VideoPlugger, Wikono, AY and AP.
The above list doesn't include Australia's largest broadcaster, the ABC, and NWZ's most recent deal with Agencia EFE.
The ABC is a great shop window for NWZ's content for Australia while Agencia EFE is the world's fourth largest news agency, providing NWZ with access to Spanish-speaking markets such as Spain and Latin America.
Each syndication deal has the potential to generate millions of dollars in revenue, depending on what buyers find attractive and what is deemed 'newsworthy' by news broadcasters.
This is speculation here, there are no guarantees on revenue growth, so exercise caution if considering an investment in this stock.
However, with NWZ's network of 37,000 global content contributors actively providing new content on a daily basis, NWZ is constantly adding to its content database and therefore adding to its long-term profitability.
Remember, content submitted to NWZ does not have a shelf life and can be re-licensed on a non-exclusive basis many times over.
A prime example of this would be stock footage of famous celebrities that becomes hot property when something controversial or sensational happens to that celebrity.
Video/audio content that includes famous celebrities often touches a nerve – which is why agencies are so keen to pay top dollar to get their hands on it.
If NWZ is able to establish a reputation for being the go-to news agency for citizen journalists and videographers, it could be receiving premium sought-after footage on a regular basis...
...and hopefully earning juicy margins as a result.
Steps towards revenue
Following on from a cornerstone deal with the world's largest and most prominent news agency, Associated Press (AP), NWZ is on course to see a "material increase in revenues" courtesy of AP's Video Hub service.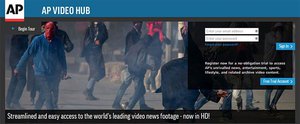 Partnering with the world's top news agency and having its content made available for licensing to millions of customers is a huge opportunity for NWZ, allowing it to raise its international profile, and significantly extend the reach of its content.
However, NWZ's business is not only about being the middleman for content. NWZ has the technology to offer turnkey solutions to smaller news broadcasters, online content distributors and even corporate marketing departments.
Let's take a look at NWZ's business model once again: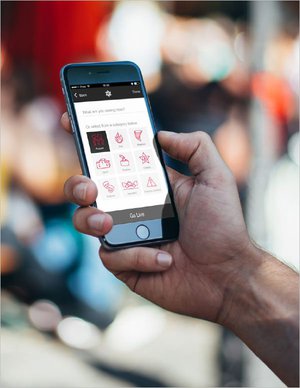 Editorial
NWZ boasts a community of 37,000 registered professional and amateur journalists, videographers and photographers that submit news stories as they break. As contributors send in their content, NWZ sells the content to interested partners and then splits revenues with the content providers.
NWZ's state of the art content validation technology, which NWZ acquired via acquisition of French company Citizenside in 2013, was developed in conjunction with French press agency, Agence France-Presse (AFP).
Platform
The Newzulu Platform is a web-based software for gathering, organising and broadcasting User Generated Content (UGC) at scale. The Platform allows organisations to put together a UGC campaign within just a few minutes. Platform solutions range from embeddable widgets to full white level user-generated news community platforms, mobile apps or SDK.
At this stage, software licensing for the technology platform accounts for 60%-70% of NWZ's total revenue, so it's a valuable part of NWZ's revenue generating strategy going forward.
NWZ's platform clients include Fox, Hearst, CBC, Scientific American and Comcast.
Live
Possibly NWZ's most exciting feature from an end-user's point of view is Newzulu Live. The service allows anyone with a mobile phone to record and transmit live breaking news directly to NWZ's studio for direct retransmission or archiving to be sold at a later date.
Harnessing live mobile video for news outlets is what NWZ does best and it's proving to be a hit in NWZ's primary markets: the US, Canada, Europe, UK and Australia.
Prime
Since its launch in 2014, NWZ's Prime service has already produced cutting edge, crowd sourced video for notable names such as Nokia, Microsoft, Michelin and Essilor. Prime represents a high value, tailored product offering aimed at corporates and large businesses that would like to use crowdsourced content for a wide range of uses including PR, advertising, marketing, internal training and sales tools for their broader operations.
Institutional investors are like glaciers – when they move, the landscape changes
Since we published our previous articles on NWZ, one aspect that took our attention is the news that Thorney Investment Group participated in NWZ's latest capital raising .
Thorney Investment Group is a privately owned group, which also manages Thorney Opportunities Ltd (ASX:TOP) .
You can find out a bit more about Thorney in this BRW article and its ties to the Pratt family and the Visy empire: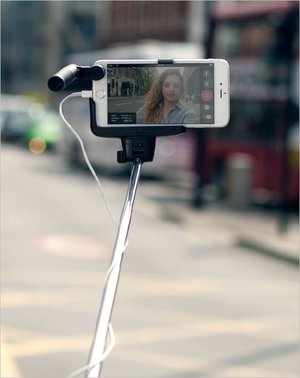 Thorney reportedly has assets worth more than $1 billion, which started from seed capital of $1 million. Thorney generally looks for small cap stocks, and has now taken a position in NWZ.
It is interesting to note that Thorney took up this position in NWZ at 3.5 cents per share, and the stock is currently trading below that at 2.7 cents.
So NWZ is current trading at levels are below the most recent institutional placement price...
Having attracted Thorney and with 64% of NWZ stock held by top 20 shareholders, NWZ appears to be held by strong hands.
Advancing the NWZ cause
NWZ is now busy cutting costs and implementing revenue-generating agreements across the globe...
...with a view of raising its valuation over the course of this year.
At the same time – this is a small tech company, and there are no guarantees that its valuation will rise – this is a speculative stock. If considering an investment, it's always a good idea to seek professional advice.
According to a Quarterly regulatory filing made to the ASX , NWZ is actively working with appointed adviser KPMG Corporate Finance to "advance discussions with parties in the US and Australia regarding the acquisition of a strategic interest in the Company..."
To us, that sounds like provisional screeching to more institutional investors coming on board, having seen the blue sky potential behind crowdsourced content, crowdsourced news – and the only ASX-listed player that's currently in contention.
The future is bright and it is crowded
With the world's population on the increase, and with HD-camera-ready devices selling faster than population growth – it suggests that NWZ's operational environment is looking bright.
Whereas traditional news broadcasters face the prospect of buying more equipment, hiring more personnel and finding a way to make ends meet ...

...crowdsourcing alternatives like NWZ can step in to take advantage.
News broadcasting is following other industries on the glorious march on line, in search of e-commerce opportunities that are global rather than local.
NWZ is a first mover in the space, armed with proprietary technology and a database of content that is waiting to be properly catalogued, presented and sold.
NWZ's revenues are climbing as its strategy is rolled out and monetised.
One of the most pleasing aspects behind NWZ's expansion plans is that established news agencies (Getty, AP, AFP) are also potential clients through whom NWZ will offload its content.
The online revolution is proving that as long you have the substance, competition needn't be feared – and NWZ has a substantial arsenal of content delivered by over 37,000 people, growing by the day.
Over the coming years, watching the 6 o'clock news will change from being a mundane catch-up session of the day's events that had to be prepared hours in advance by dozens of production crew – but going stale by the time the clock strikes midnight...
...to becoming a pick-and-choose, on-demand experience whereby viewers pick the live feed of whichever event is happening at the time.
Technology is making a mockery of traditional industries such as transportation, dating, manufacturing and fundraising to name a few...
...but it's also making those industries operate in a simpler, easier, more accessible, more reliable and cheaper way.
Now it's the turn of News to get the tech 2.0 makeover for the 21 st Century.
The effect of technological development and the rush into the Internet of Things has been so profound that even news reporting is being dragged into the digital age.
This move has come with the applause of consumers receiving better quality content.
NWZ is positioning itself at the forefront of this digital movement and into a potentially money-spinning cultural shift, leveraging the growing footprint of smartphones.
Are you an NWZ investor and want to spread the word?
Get the message out there – make sure everyone knows about NWZ and share this article by clicking the buttons below:
[sd_share_article title="NWZ Revenue Up 45% as US Expansion Moves into Top Gear"]
---