KNM Expands into Global Markets as Early Revenues Accelerate
PUBLISHED: 21-09-2016 10:45 a.m.
In a market soon to be worth $2.3BN, KNeoMedia (ASX:KNM) is gaining traction around the world with its varied learning and education platforms.
Positive announcements have flowed evenly to the market since we last covered KNM .
Revenues have started to come in with $55,000 generated in Q4 of 2016, up from the previous quarter's total of $7,000, showing that the company is headed in the right direction.
This was largely due to KNM signing up seven schools in the New York Public School market, which equates to $100,000 USD in annual revenue, including 600 students now signed to the special needs version of the KNeoWorld software, which will soon be available in multiple languages.
In its most recent announcement, KNM advised the market that it had received a Research and Development rebate of $325,000 . This means the company now has the cash and financial flexibility to build up its near term sales pipeline in the US and initiate a global marketing program.
However, it is still an early stage play and a cautious approach to any investment decision with regard to this stock should be considered and professional financial advice sought.
The $3 million capped KNM has had its eye on a global marketing push for some time.
In fact, the KNeoWorld app recently launched in Norway and Switzerland through KNM's strategic partnership with fellow ASX listed company Mobile Embrace.
Along with a Phase 2 expansion launch in the UK, KNeoWorld will now be promoted to over 52 million mobile phone subscribers in the three regions.
That's a significant number of people who could potentially engage with this edutainment product and with cash now in the bank, KNM has positioned itself for a solid shot at penetrating a number of markets, whilst building on its revenues currently being generated in Greater New York City.
It's go, go, go for this small 'edutainer', so let's bring you up to speed with...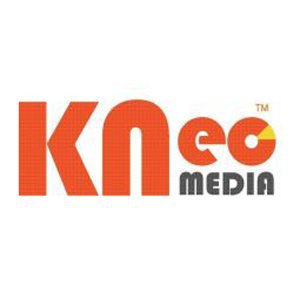 Online games and education publishing company KNeoMedia (ASX:KNM) has experienced solid revenue growth over the past few months, having entered lucrative foreign markets.
And it is not just the overseas markets that are helping to push this company forward.
KNM has also moved into niche areas like the underserved schools market, specifically in New York where its KNeoWorld App helped bring KNM to the attention of US telco giant Verizon.
It was Verizon who offered the company a US$3M grant in support of its partnership with Digital Promise to provide innovative learning opportunities for US middle school students.
You can read about KNM in previous articles including: KNM to Ride the Rise of $2.3BN Edutainment Sector? and What do Google & Nickelodeon Have to do with this ASX Listed Company? However, to give you a quick background on KNM's products, KNeoWorld is a cartoon based adventure story delivered in a series of episodes and engaging games. Players follow the story and solve puzzles to resettle the abandoned Earth and save humanity – essentially kids learn whilst having fun.
KNM's games are designed to build skills in reading, math, logic and critical thinking while sparking imagination and providing hours of entertainment.
The platform is available on desktop, tablets and mobile devices as an App and includes a parent dashboard to monitor usage and progress.
In a digital era where kids are glued to their devices, KNM offers an education and entertainment -based leaning solution whilst keeping the kids entertained. This is particularly important in a digital world that is reliant on technology apps that offer both education and entertainment. Apps that do this usually increase in demand, meaning KNM is in prime position to benefit from a shift that has well and truly begun.
Demonstrating management truly have their money where their mouth is, KNM CEO James Kellett recently chipped in to a capital raise via a $200,000 loan . And from the total of $812,000 raised, $250,000 went towards reducing convertible note debt, with the remainder going to marketing activities aimed at promoting KNM's edutainment products.
Added to the $55,000 in revenues reported for the quarter, and the $325,000 R&D tax rebate funding, KNM appears to be headed in the right direction as international expansion continues.
Partnerships allowing for rapid global reach
The deal with marketing and distribution partner Mobile Embrace (ASX:MBE) has seen KNM expand rapidly into a handful of potentially very lucrative markets over the past two months.
This follows significant growth in April this year, at which point KNM predicted the growth would continue.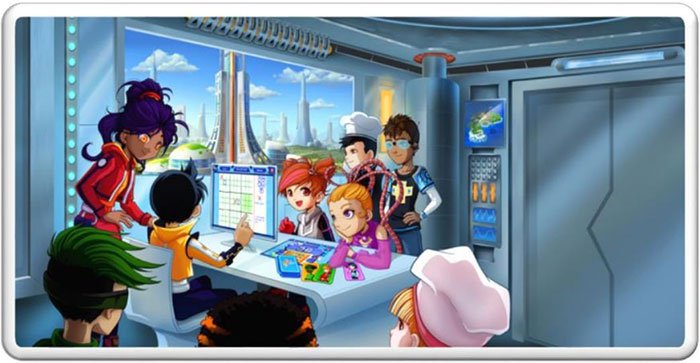 And it has.
This is primarily due to the fact that using Mobile Embrace's global billing and distribution platform, KNM's KNeoWorld app is easily downloaded and charged to the customer without the need to use credit card details.
Specifically in the UK, Norway and Switzerland, KNM's HeroWorld is being promoted to over 52 million mobile phone subscribers.
The number of mobile phone subscribers broken down by region is:
So you get a sense here of the market KNM is playing in.
Yet, the size of the market KNM is able to attract is yet to be determined, so invest with caution and always consider your own personal circumstances and risk profile before making an investment.
In the UK, KNM has proceeded to launch its second phase of expansion.
The second phase will see KNM, through its marketing and distribution partner Mobile Embrace, scale up operations. The strategy has already been trialled and tested showing that it would be a low cost operation and would be supported by the major telecommunications companies in the UK.
Moving from the UK and into Europe, KNM made its way into Norway and Switzerland within the space of just a week.
The move into these countries was a reflection of KNM's strategic plan to roll out its edutainment product into additional European countries.
It's a big play, but an even bigger play could be its entry into China.
KNM put its foot in the door in China late last year through a separate partnership with SmartTrans Holdings by launching its KNeoJunior edutainment products into the Asian powerhouse nation.
It is this move which has eyebrows raised given its potential to reach 1.3 billion mobile phone devices.
If it is able to attract just a fraction of those, KNM will be well and truly in a position to meet its roll-out targets.
KNM is currently assessing further rollouts into additional European and Asian markets, but interestingly it is its US play that is currently gaining significant clout.
Facilitating Verizon's $3M grant to NY schools
As we mentioned earlier, Verizon Foundation along with its partner, Digital Promise, has agreed to provide a $3 million grant for innovative learning opportunities for US middle school students in New York City that will go towards purchasing student classroom digital hardware and software.
The grant has been received by three public elementary-plus schools and includes the donation of 1500 Apple Air2 tablets, two years of cost-free connectivity, and three educators to administer the program and assist in integration of the learning programs.
Through its KNeoWorld learning product representatives, KNM has been working with the three beneficiary schools and will provide its game-based learning software on a per-seat-license basis.
The study programs using KNM's game-based learning programs will launch this month in the three public schools.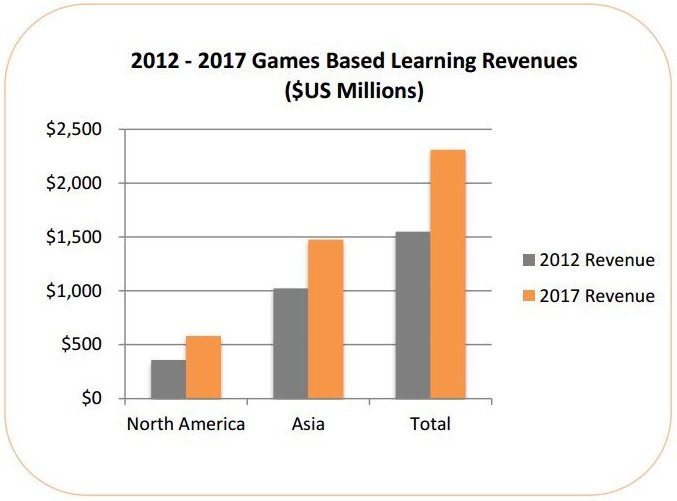 The results of these programs will be presented at the annual Leadership Conference in November 2016 in which the audience includes principals and educators from 2700 New York City public schools, increasing KNM's visibility inside the US market.
In terms of market size, the special needs student population in New York City is over 200,000, with the general education population in grades K-8 being over 1.25 million, highlighting the significance of this latest announcement and potential future market acquisition not only in NYC but the United States in general.
Whilst the program should provide short-term revenues and build a solid base for KNM's platform, the longer term implications of the grant may prove significant in KNM's plans to extend its services both in New York and other key areas as they can use this scenario as a case study to present to other publically funded schools throughout North America, especially special needs schools.
Servicing the unmet special needs market
KNM has now signed a total of 600 students to its special needs version of the KNeoWorld software, with an additional 400 students signed in the Harlem district.
At US$50 per license (per student), the deal is set to generate US$20,000 worth of revenues.
The participating students are from three different New York Public Schools, with funding for the programs coming from corporate, government and private philanthropists.
However, KNM has much bigger ambitions than this.
Now that the KNeoWorld software has been validated for special needs usage, KNM will target the estimated 200,000 special needs students in the New York public schooling system.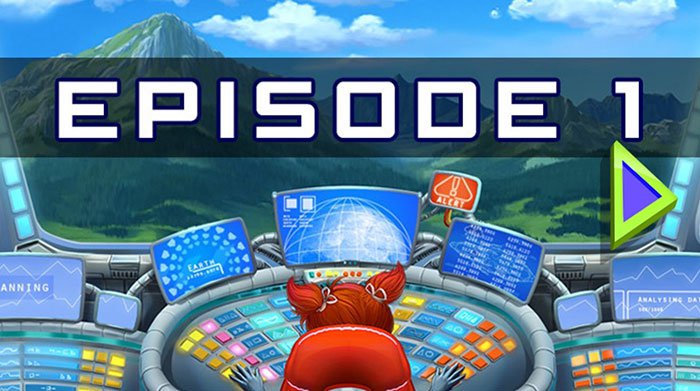 The recent signup has already generated interest and a growing level of inquiries from surrounding public schools in the New York area.
Chief Executive of KNM James Kellett sees the deal as a significant validation and a pleasing revenue diversity foundation in what is a large and very lucrative market.
The platform will be updated shortly to host new language versions of the software, allowing the special needs version of KNeoWorld to enter non-English speaking markets.
New App launched on Android store
The latest KneoWorld Android App was launched on the global Google Play Store at the end of June.
Through longer term audience engagement, the new 3 rd generation Android App aims to enhance player retention and revenue through in-App purchases.
The latest episodes of KNeoWorld are downloaded in the background automatically and then appear in an episode list which prompts the user for a further in-App purchase, making the process easier for users.
The technology of this latest release was developed at KNM's team in Goa India, in conjunction with Leap Innovative Lab California. By integrating Adobe Edge and Phaser JS in a native Android environment the user can have a similar experience through mobile and web interfaces. The file size of the App has also been significantly reduced from previous versions enhancing user experience and stability.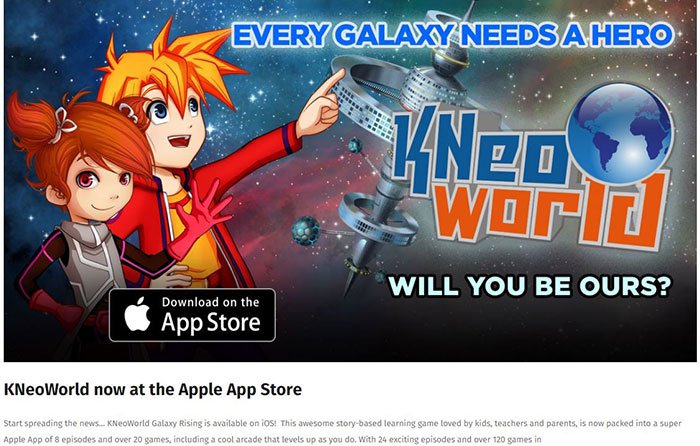 KNM is looking to engage a wider audience by soon releasing a Spanish and Mandarin version of the app that will primarily target the South American and Chinese markets, enhancing revenue opportunities.
An iOS version of the App is now set to be released in weeks for the Apple iPhone; the Android App launch was backed by a fully integrated digital marketing campaign to boost visibility and uptake and this is expected for the iOS version.
Where to next for KNM?
KNM can actively pursue marketing expansion to other regions around the world, either actively targeting new business opportunities directly or leveraging through partnerships, as seen with Mobile Embrace and SmartTrans Holdings.
The added languages across the various KNM learning platforms is further validation that the company is investing for growth in new markets where KNM currently does not operate.
The recent expansion into Norway, Switzerland and update in the UK puts KNM's products in front of over 52 million mobile phone subscribers.
With KNM assessing further rollouts into additional European and also Asian markets, where it has its foot in the door in China through its partnership with SmartTrans Holdings for its KNeoJunior edutainment products.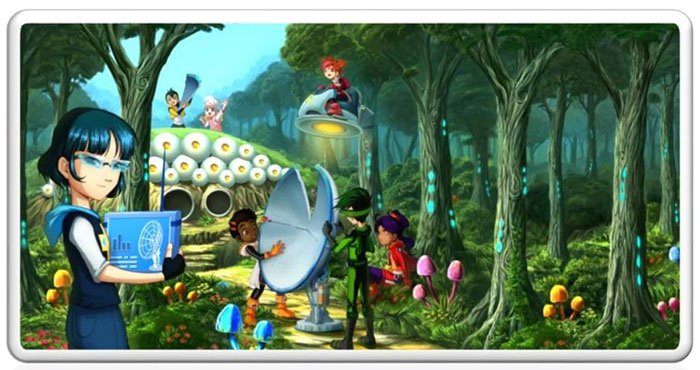 The latest Android update on the Google Play Store for KNeoWorld hopes to see user engagement and revenues improve, with an iOS version of the App to be released in the coming weeks for Apple users.
This could increase the audience substantially.
Future user engagement and revenue numbers are speculative at this stage and this article alone should not be the foundation of any investment decision in this stock. Take all information into account and seek professional financial advice.
Further to this, Spanish and Mandarin versions of the KNeoWorld app will be released targeting primarily the South American and Chinese markets.
Being a software/app based company means KNM is able to move into markets at a lower cost than businesses that require offices and infrastructure, de-risking expansion plans. This also allows the company to seize any opportunities such as the Verizon $3M grant and move immediately.
With 600 special needs students now signed up to KNM's KneoWorld, it offers a niche market (yet growing rapidly) for KNM to provide its services to kids with special needs.
KNM is making positive progress on multiple fronts as it expands into markets both directly and through partnerships. With revenues now coming in and cash in the bank, the company is starting to move towards a sustainable business model.
Without having a crystal ball to look into the future it is difficult to say for sure what lays ahead for KNM, however recent results suggest that the company is on the right track to potentially become a successful online games and education publishing company.
---