ESK Sign Major Partnerships as it Continues to Hit Commercial Targets
PUBLISHED: 12-12-2016 09:45 a.m.
What is the first reaction you have during an emergency?
I'm willing to bet it's about getting in touch with somebody – loved ones, colleagues, authorities – as well as seeking information from any communication medium at your disposal.
Whether it's a fire, a domestic disturbance, an accident, a weather event – if we didn't have reliable, instantaneous ways to communicate information during a crisis, chaos would reign.
That's where 'mission critical' communications become important to the emergency response process.
Actually scratch that, not 'important'; absolutely vital .
Which brings us to wireless tech play Etherstack plc (ASX:ESK), which provides vital tools to the community through its mission critical radio technologies for wireless equipment manufacturers and network operators around the globe.
Put simply, ESK designs, manufacturers and supplies safety-first communications equipment for system integrators and network operators globally including police, fire ambulance, utilities, mining and transportation sectors.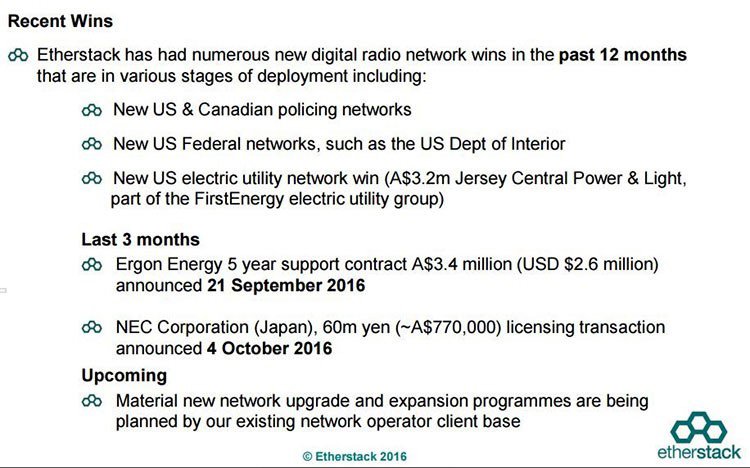 Since we last caught up with ESK, they have signed a major new 60 million yen (AU$777,000) contract with NEC Corporation and expanded an existing deal with BAI Communications. Looking at the NEC deal in particular, ESK's wireless technology will be incorporated into NEC's products to de-risk and accelerate delivery of sophisticated radio systems.
Its most recent deal is a US$3.1M network expansion deal with ATCO Electric to provide additional sites and capacity to the ATCO Electric P25 digital radio network which supports ATCO Electric's electricity distribution and transmission operations in Alberta, Canada.
This company is, however, a small cap speculative stock, and an investment here is not guaranteed to be successful, so if considering the stock for your portfolio seek professional financial advice.
Here's a further look at some of the deals signed in the last 12 months that have had a positive impact on revenue growth.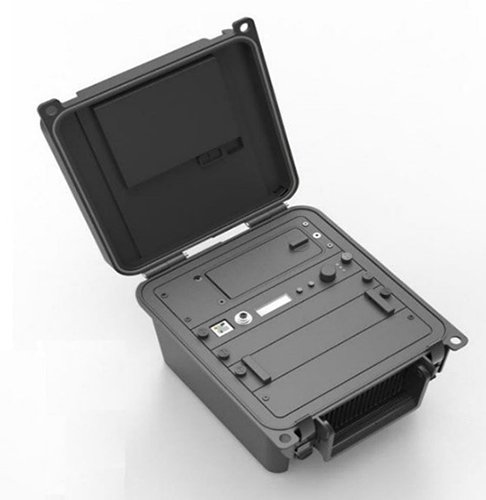 There is plenty in the pipeline for ESK. And, it would seem, potentially many more deals to come with increased demand for its products due to as world events and natural disasters become more unpredictable. ESK is thus well positioned to continue to supply Tactical communications products like the Go Box and its communications systems to major organisations, working in emergency situations.
Quick, secure and reliable ways to communicate – across distances and countries – is essential to maintaining vigilance in emergency situations, and delivering critical information that saves lives, buildings and money.
The continued newsflow coming from ESK in the last 6 months, reflects this need for communication tools that provide stable and dependable support in emergency circumstances.
With more contracts and news flow to come, 2017 is expected to be the year ESK really hits its commercial targets – which means the situation warrants another look in on: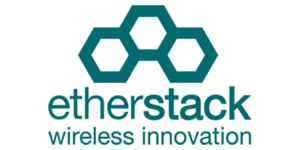 The story so far...
Etherstack (ASX:ESK) was founded in the early 1990s by CEO David Deacon, who sold the business in 2000 before reacquiring it and rebranding it as Etherstack.
You can read the full story in our initial article: The Little Known ASX Stock Signing Multi-Million Dollar Contracts: Breakout Year?
ESK once earned revenues of AUD $100M. Then the GCF hit and now ESK is clawing its way back to respectable profitability, with 2016 revenues expected to be US$5.8M to $6.1M versus US$2.2M in the previous year.
ESK has several revenue streams.
It generates its largest revenues through the delivery of mission critical radio network sales and currently has an installed base of five major utility networks in the US, Canada and Australia. It also derives revenue through technology licensing – some of the world's biggest companies in wireless and IP switch equipment pay royalties to ESK on sales of products shipped under their own brand; long term support as ESK offer 24/7 mission critical network support; ongoing royalties and customisation and integration services.
What's more, now the economy in the US has turned, ESK is finding more interest for its technology coming from this newly-fertile ground.
With some new contracts securing ongoing revenue streams for ESK, we could be about to see a shift to positive cash flow in the near future, and hopefully a return to the days of this company being valued around the $100M mark.
In late November, the New York Times reported an impressive growth rate for the US economy in Q3: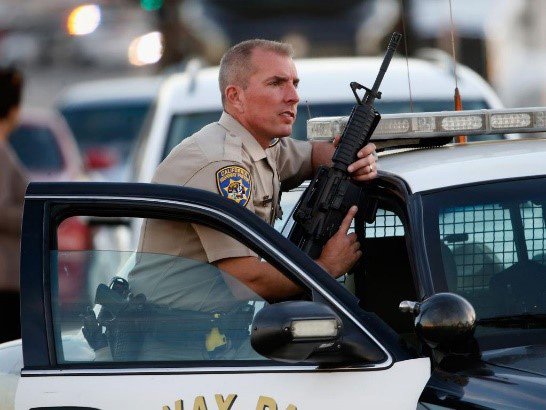 ESK will be hoping to mirror the macro-economic times and is doing so through a range of partnerships...
ESK goes electric
As we mentioned earlier, ESK has announced a US$3.1M expansion with ATCO Electric to provide additional sites and capacity to the ATCO Electric P25 digital radio network which supports ATCO Electric's electricity distribution and transmission operations in Alberta, Canada.
ESK has provided support to the network for the last five years and will soon launch into the first phase of this expansion, which is planned for delivery in the current financial year.
The current deliveries, additional phases and recurring support revenues are expected to generate approximately US$3.1M in total over the next 4 to 5 year timeframe depending on the final network rollout plan. The full deployment involves 80 sites across Alberta Province, Canada.
However revenue projections are speculative at this stage and this sentiment alone shouldn't form the basis of your investment decision in this stock. Seek professional financial advice for further information.
This could be a big win for ESK as it starts stacking up the partnerships and subsequent revenue streams.
ESK's licensing contract with NEC Corporation
In October, ESK announced a substantial new contract with Japanese tech company NEC Corporation – a company who seem to know what they're doing in the IT and network tech space, seeing as how they've been in business for over 100 years.
That probably qualifies them as a leader, if nothing else, and this leader has placed their trust in ESK's technology.
It's expected the contract will add 60 million Japanese Yen (AUD$770,000) to ESK's 2016 revenues, through the integration of wireless technology directly into NEC's products. The technology itself will be delivered by ESK's multinational team of engineers, with support conveniently provided at a local level through its well established R&D centre based in Yokohama, Japan.
A nice selling point for ESK is the fact that their highly-tested, and proven, technologies can be used by other, bigger companies to de-risk their own radio systems.
That's what happens when you make an outstanding product. It makes sense for others to simply adopt it, rather than try to compete with it.
With NEC a done deal, full year revenue guidance for ESK sits at around $5.8M-$6.1M US for 2016, compared with USD $2.2M for 2015.
Taking a slightly longer view, since 2007 the company has earned in excess of AU$100M in revenues. The thing about this company is its potential – for short and medium term growth, but also long term profits as they license their products, receive recurring royalties and write up contracts running years in length.
Digital network expansion order in Australia
Just this month the company announced it has received an order for its equipment to be deployed to new sites, for an existing P25 digital radio network in Australia.
BAI Communications, who are a system integrator partner of ESK, placed the order to expand the existing network to the value of AUD$422,000.
Importantly for the company's balance sheets, this transaction is expected to come through in the timeframe to be included under the current financial year – good for reporting, and potentially a re-rating catalyst down the track.
Steadily, the company are securing both new greenfield customers, as well as expanding the products or services provided to their existing user base. The latter offers justification to investors that the company is delivering what they promised, and building a stable suite of satisfied customers.
Both will go a long way towards shoring up long-term recurring revenue in a competitive space.
Getting in the black, stacking up revenue...
The company succeeded in reducing its debt from US$5M to $1.2M through a capital raising in 2016 . ESK issued nearly 80 million CDIs at 10 cents, raising AUD$7.9M.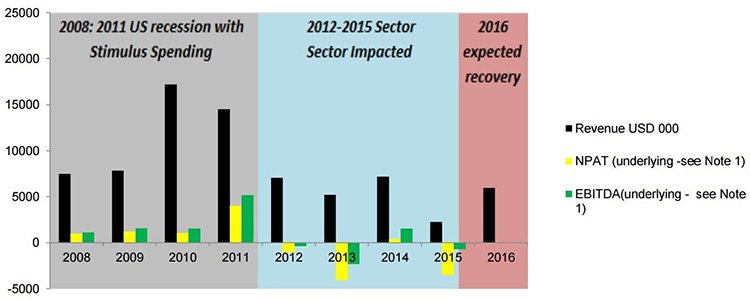 In similar efforts towards austerity, the company have rationalised product lines and facilities and are currently operating at their lowest cost base in 6 years.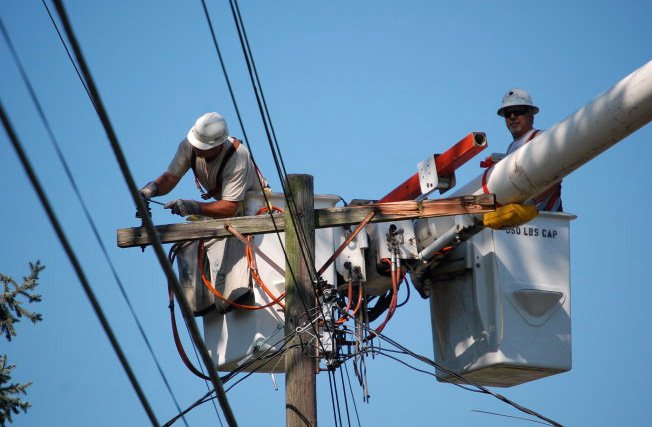 A look at the other side of the equation shows ESK stacking up revenue streams and longer-term contracts – which broadly fall into a few categories.
The digital radio network equipment, used by emergency services, defence, the police as well as utilities companies; specialised tactical communication equipment, such as their key offering the 'Go Box'; access fees and royalties from other manufacturers using ESK's technology; and the long-term support services, provided to its government and utility clients.
ESK's royalties are up this year on previous years, which is a welcome addition, and is partly a result of an increase in its sale of DMR devices for which ESK hold the license. A plus about receiving revenue from royalties and licensees is the fact that the company don't need to promote their product. Many of the manufacturers using ESK technology are promoting their products which, as a by-product, promotes ESK...
The ground-breaking Go Box
We've mentioned it briefly, but this is one of ESK's key technology products.
"Go Box" is a compact tactical repeater allowing for two way communications, without external power, and is designed to withstand the harshest of environments.
Here is a company rep demonstrating the Go Box for tactical P25 radio coverage working with the Cisco DFSI gateway and software (Cisco are a big user of ESK's products):
It's best in class technology and is already being used by international police agencies and government security when needing wireless communications networks in remote and isolated environments.
It can provide secure, quick and disaster-proof connections via 3G/4G and satellite networks to command or control, which can be on a different continent.
This is what it looks like: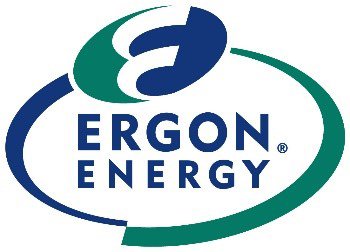 How reliable is it?
Well, put it this way – the in vehicle version of this technology is in the boot of every California Highway Patrol car.
This gives officers the capability to communicate via their portable radios back to the command centre using the vehicular repeater as a hub. It's basically a way to take your own radio network with you.
As we mentioned earlier, this is not a market that's likely to disappear... On the one hand, the future seems increasingly uncertain across so many areas. And yet, that's exactly the market in which a company like ESK, with their mission critical technology, are likely to flourish.
ESK's ground-breaking technology has been used by Australian Federal Police, NSW SES and the US Department of Defence as well as Federal, State and County police forces.
Deals and licensees
ESK have a pretty long list of licensees: Rockwell Collins, Harris, Lockheed Martin, Raytheon, General Dynamics and Cisco Systems.
ESK signed a strategic contract with US electric utility Jersey Central Power & Light earlier this year to the value of US$2.5M (A$3.2M). And currently have maiden contracts with the Australian Department of Defence and the US Police Force.
But that's not all – ESK has supported Ergon Energy's network since 2011, seeing it through extreme weather events over recent years, and even facilitating an urgent board meeting for the company during a cyclone...
I guess the goodwill paid off, as in September ESK announced they'd signed a US$2.6M contract with Ergon for a five year support commitment.
Future developments
In effect, what ESK have here is a market fuelled by necessity. And 'best in class' products.
The company has hinted at new network upgrades, more expansion programmes and more long term support revenue opportunities.
It's focusing on future earnings and a diversity of solid revenue streams to get it well and truly back on the right side of the balance sheet and means its potentially ripe for a re-rate.
It should be noted though that there is no guarantee of upward share price movement and as such interested investors should take a cautious approach to their investment decision and seek professional financial advice.
It's hard to say how many more major contracts it will take to get revenue projections looking robust in the long-term, but it is certainly heading in the right direction. And reporting for FY2016 is set to be a break-out from industry trends in recent years.
The need for tactical collaboration, and ever more flexible communications for emergency response situations, is going to favour companies who have spent the time and money building exceptional and elegant solutions.
It's the kind of operation you hope will find increasing success – not just for the company and its investors, but for the good of the public.
---