CYQ Speeds into North America with its All in One Camera and Lighting Solution for Cyclists
PUBLISHED: 13-06-2017 11:23 a.m.
Cycling is undergoing a renaissance in many regions of the world on the back of better bikes, safer equipment, better roads, state-sponsored cycling schemes and augmented spending habits.
This all boils down to cyclists, of today and tomorrow, representing a healthy (and growing) market into which tech start-up Cycliq (ASX:CYQ) is aiming to capitalise on.
CYQ already has a significant head-start: its bike safety and riding experience products, most notably its Fly12 Camera, are growing in popularity and sales are rising.
Meanwhile, experts' reviews are giving CYQ's products a big thumbs up as preferred motion cameras for cyclists.
The timely factor for investors is that as part of a market push to raise awareness of its brand and expand its reach globally, CYQ is signing up distributors and retail partners hand over fist.
Although before we go too far, it's worth noting that this is an early stage company and investors should seek professional financial advice if considering this stock for their portfolio.
We only have to go as far back as June 1 this year to look at the speed with which this company is progressing.
CYQ has now expanded into Canada, establishing a direct sales agreement with Mountain Equipment Co-op (MEC), a retail cooperative which sells products directly to its membership base of about 4.3 million, as well as launching on the Amazon Canada platform.
This pedal powered company has also recently launched a US version of its online sales portal which allows about 3000 independent bike dealers across America to purchase Cycliq products direct from the website at wholesale prices .
With a peloton of competitors someway behind CYQ's products — including the all-mighty U$1.24 billion-capped GoPro, which only musters a 4-hour battery life compared to CYQ's 10 hours for Cycliq —CYQ is a manufacturer worth looking into, despite its size.
For a tech company still in its early stages of flight – CYQ is doing extremely well, especially when it comes to chiselling out its own unique market niche, occupied by cyclists.
In many ways the Fly12 product has superiority over the GoPro in terms of features and price. And even though it's not competing directly with GoPro, CYQ has created a product that could if Cycliq wanted it to.
The writing on the wall is clear...Go Pro has a challenger for its video-capture crown
CYQ's Fly12 has more battery life, better quality video, a dedicated strobe, better mobile phone compatibility, anti-theft features, and, it's considerably cheaper.
It also has the added benefit of 'incident detection' which ensures that critical videos are saved.
This is a superb market pitch, currently being made to potential cyclists around the globe via abundant distribution deals that CYQ is signing at a rate of knots.
CYQ's distributors and sales numbers indicate that it has the staying power to consolidate its market positon and become a top-selling cycling accessories manufacturer over the next few years.
We're pretty chuffed at the direction this pedal-powered small-cap is heading in, and we're here to keep you abreast of the latest developments at: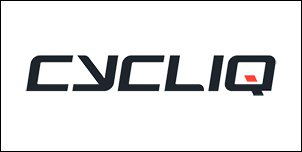 Cycliq Group Limited
ASX:CYQ
Cycliq Group Ltd (ASX:CYQ) is currently in expansion mode.
As we mentioned in our first article, 'ASX Stock Pedalling its Way to the Top in a $58BN Market' , CYQ is in the middle of a concerted expansion drive in terms of distribution coverage, sales figures and new product development.
In early May, CYQ confirmed a $2M placement to institutional investors at $0.25 per share. And then on June 1, CYQ closed off a rights issue, having raised just over $391,000 of an intended $1.73MN at the same $0.025 price. The balance of the shortfall, up to $1.5MN will now be placed by Merchant Advisory under the terms of the underwriting agreement.
The allure for CYQ is that what's coming next could add yet more momentum to this self-propelling tech innovator.
Let's run through CYQ's game plan to see whether investors should jump in the saddle
First and foremost, CYQ manufactures cameras that record high-definition video.
Here is CYQ's flagship product — the Fly12: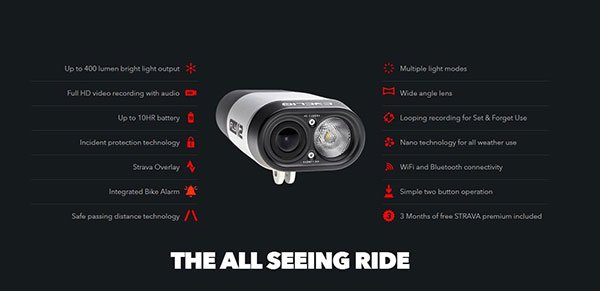 In 2014, CYQ recorded $529,000 in annual revenues. In 2015, this figure rose to $1.11 million. Last year in 2016, CYQ had generated $2.32 million and sold over 40,000 units of both its Fly6 and Fly12 flagship devices.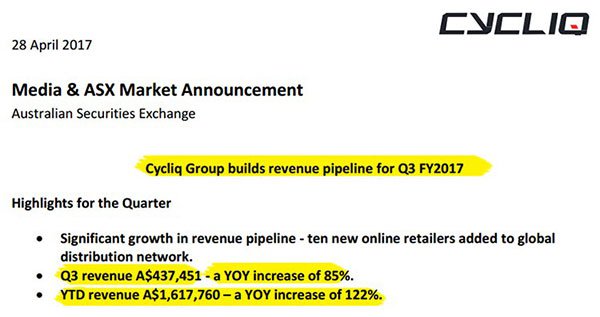 And here are the numbers, tabled: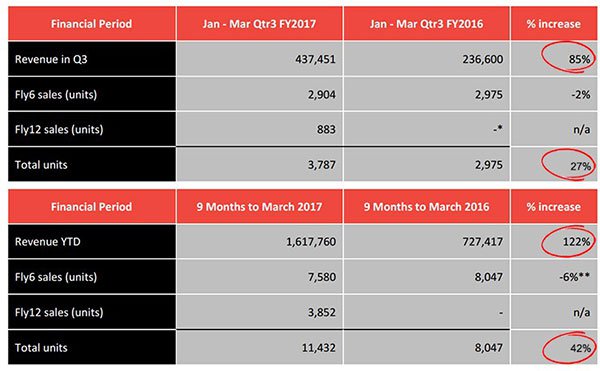 However, there's a lot more to CYQ than just its HD video-recording camera.
The company is also pushing ahead with new innovative products as it seeks to move into new market segments.
With such innovations and more on the horizon it may be time to take a closer look at this pedal-powered stock, before a larger manufacturer swoops in to grab all the spoils.
Since we initiated coverage of CYQ last month, CYQ has taken steps to ensure its market footprint continues to grow, signing up three additional distributors.
Priority Number One — Distribution deals
At its current stage of growth and development, CYQ is on a springboard.
Initial sales and revenues, alongside strong market likeability has been established. Now CYQ wants to ratchet up its market exposure and to put it bluntly, the number of gadgets it sells into the open market.
The great news for CYQ is that in today's uber-modern times with supremely informed millennial generation consumers, online sales are going through the roof.
The world of online shopping and e-commerce is where CYQ is likely to see a good deal of its sales growth over the coming years.
With that in mind, its latest move is an important one.
Just this week, CYQ launched a US version of its online sales portal. The portal, in the same fashion as its Australian portal, allows independent bike dealers across America to purchase its products direct from the website at wholesale prices.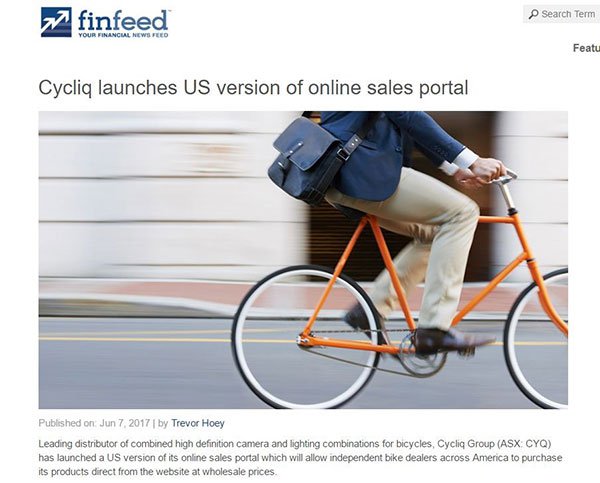 Following the launch of the Australian version earlier in the year, sales increased by 14%.
As the US market is much bigger, expectations are high.
In the United States there are more than 3000 specialty bicycle retailers according to the National Bicycle Dealer Association. While these retailers account for 13% of the bicycle market by unit sales they attract 49% of the total consumer spend.
If CYQ can attract this market, it could be riding the market at a Tour de France pace as it moves forward.
However at the same time, it is unclear at this stage precisely how much of the market CYQ can penetrate, so investors should factor in all public information and take a cautious approach to their investment decision in this stock.
It is also important not to gloss over CYQ's bricks and mortar exposure.
A semblance of 'bricks-and-mortar' exposure is also recommended purely to get your product into the hands of its ultimate users — in CYQ's case, cyclists.
A recent move into Canada, gives CYQ the best of both online and bricks and mortar worlds.
CYQ has established a direct sales agreement with retail cooperative Mountain Equipment Co-op (MEC), as well as launching on the Amazon Canada platform.
MEC sells products directly to its membership base of about 4.3 million, with subscribers based both in Canada and overseas.
MEC's management noted the attractions of CYQ's high quality/value for money product. The company has 22 bricks and mortar stores across six provinces and a substantial online retail presence.
Prior to sprinting into Canada, the latest additions to the cavalcade of distributors included Cycling Express and Amazon Japan.

The deal with Amazon Japan is an important one, and is intended as a springboard into the digital-savvy Japanese market where the Fly12 will be a novel product with very few other substitutes. Remember, the Fly12 is not an action camera — it is a device especially designed with cyclists in mind.
The Japanese cycling market alone is worth around $2.5 billion per year in total, according to a Global Industry Analysts report last year.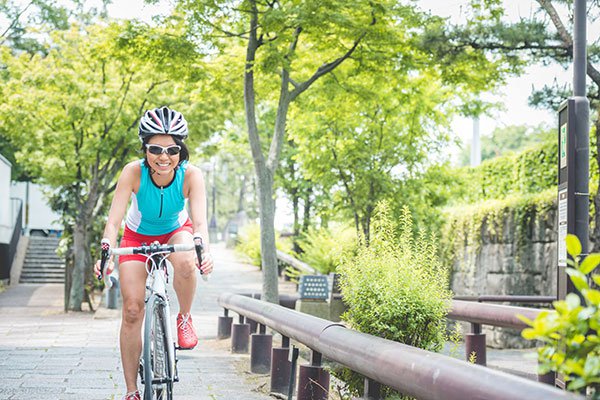 And Amazon Japan is the fastest growing e-commerce portal in Asia right now, with revenues of $10.8 billion in 2016. Yet it's not just Japanese consumers that use Amazon Japan — it's all of Asia.
CYQ is posting its wares in all the right places, and with more to come which adds confidence that sales of the Fly12 will continue to grow over time.
BikeBug deal
With over 3 million cyclists, or a whopping 12% of the total population on Aussie roads, there's plenty of opportunity for CYQ back home too.
To open the door to improving CYQ's presence in Australia, CYQ has struck a direct sales agreement with Bikebug.
Bikebug is one of the most prominent cycling retailers in Australia, with an online retail platform in addition to eight high-street stores across the country.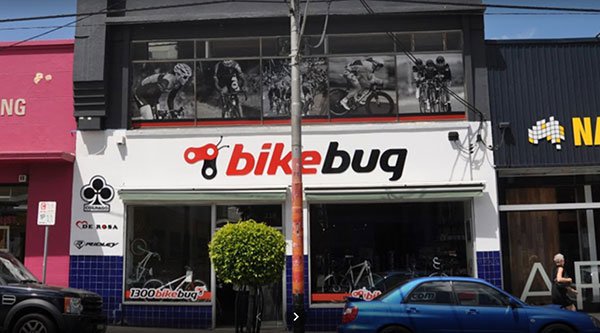 The agreement opens up the Australian market through increased brand awareness as well as greater access to new customers in-store and online.
Another deal with 99 Bikes and Pushy's (one of Australia's largest online cycling retailers) is also designed for this purpose – to help give CYQ an all-round market presence.
The ultimate hope for CYQ, is to substantially improve its sales volumes and lift operating margins in the second half of this year.
This of course is speculative at this stage, so investors should seek professional financial advice if considering this stock for their portfolio.
The organic bloom of CYQ's sellers, re-sellers and distributors is very pleasing to see from an investor's point of view. It suggests that the public is enjoying CYQ's Fly6 and Fly12 products.
The only problem is that not every cyclist (or future cyclist) knows the lay of the land in cycling gadgets as well as technophiles and tech aficionados do. But once its popularity goes mainstream, we expect CYQ to be re-valued by burgeoning sales thanks to the superb array of advantages it holds over its competition.
Take a look at the presentation and the aesthetics of the product — CYQ really has done a great job of making its Fly12 product look the part, not just play it.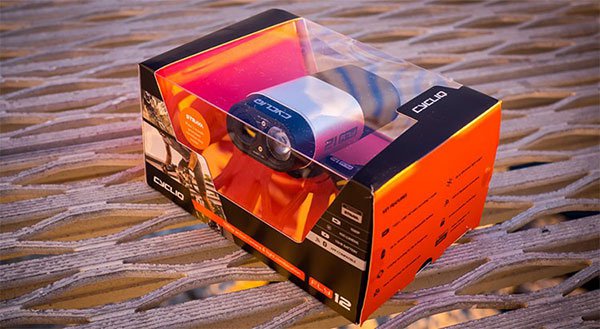 Pedal-power meets tech-panache
CYQ is living proof that novel and unique market niches can still be carved out, even in today's seemingly saturated markets for gadgets such as action cameras.
The fine blend of usability and style, underpinned by a superior edge when compared to its peers, means that CYQ has already started to win over large swathes of the cycling community.
The only thing left to do, is make its product more widely available, supported by a marketing push to raise awareness.
Looking further afield, in the future CYQ plans to unleash yet more innovations to support its growth and market reach.
Take a look at the products its design team is working on: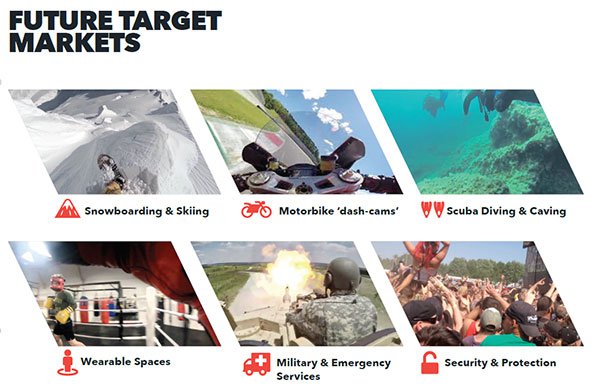 The $17.5 million capped CYQ has built a product that balances what the market wants with what's commercially viable.
Now CYQ is pursuing opportunities to expand existing products into new market segments, to leverage huge untapped potential.
CYQ is also investing in the development of new products to extend its appeal to new customers all over the world.
With so much going on, now could be the time to have a good hard look at a new and innovative way in which cycling is once again changing consumer behaviours.
---