CM8 on World Stage Following Acquisitions and Talks with Celebrities
PUBLISHED: 02-04-2015 05:40 a.m.
Kim Kardashian is so famous she "broke the internet" with some racy pictures...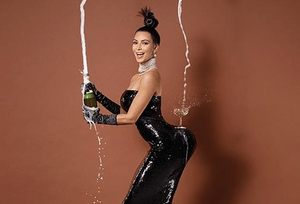 Whether it's your glass of champagne or not, this super celebrity and her USD $65M brand with its global audience understands how to make serious money from mobile apps.
Last year she gave her likeness and support to a mobile app "Kim Kardashian: Hollywood" – this app generated over USD $43M in revenue in just three months following its release. At the same time, 23 million downloads had been recorded.
It's now generating USD $1M of revenue – PER DAY ...
Now the Kardashian app is free to download, but is filled with in app purchases...
The exact same model of revenue generation that Aussie online advice innovator Crowd Mobile (ASX:CM8) is using on their apps.
CM8 makes free apps & SMS services that can instantly connect people's questions to experts – and charge just a few bucks for each piece of advice.
CM8 recently revealed it's been in talks with Kim Kardashian's management about making a fashion and relationship advice app, leveraging the company's Crowd Sourced Micro Job platform it's rolling out across the world, and Kardashian's star power.
The company has also been speaking to other celebrities about app development in similar ways...
Now, only initial talks were had with the Kardashians, so it could be some time off before a concrete opportunity presents itself here – but what's being done at ground level for CM8 is just as impressive.
CM8 is generating revenue – right now.
Over 3.4 million paid questions were answered using CM8's service in FY14 alone – generating sales of $9.84M and a normalised EBITDA of $2.19M.
The company answered 2.2 million paid questions in the December half – a 6 month period which gives a run rate of 4.4 million paid questions for FY15.
CM8 has just completed a series of acquisition deals and service agreements that give it market presence in a bag of new countries and regions including the Asia Pacific, Denmark and Turkey.
It also recently raised $2M through an oversubscribed share offer to professional and sophisticated investors, to pay for this acceleration.
CM8's plan to become one of the world's biggest connectors of questions and answers through the ease of a smart phone is coming together so quickly even Kim Kardashian would find it hard to keep up!

CrowdMobile
CrowdMobile (ASX:CM8) is an Australian tech innovator with a current market cap of around $16M.
CM8 makes free apps & SMS services that can instantly connect paying customers to experts who can answer their questions – a business model that's making money right now.
CEO Domenic Carosa recently presented at the Edison Talks Tech conference in Sydney discussing the company's plans for growth– you can watch this presentation here :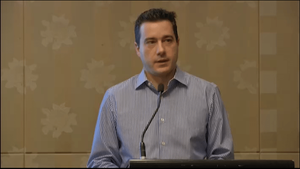 The Next Tech Stock took a long-term investment position in CM8 back in February when we published the article New ASX Tech Company has the Answer? That write up has all the answers to your questions and is well worth a read.
DJ Carmichael Ltd has also released this research report on CM8 that runs through the investment case:

Right now, we're going to update you on all the action swirling around CM8 but before we get stuck in, let's burn through a few quick points on CM8.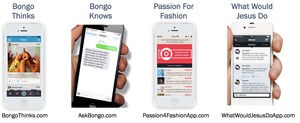 The products in the picture above are some of CM8's pay per answer mobile services.
They make their money not from people buying the app itself, but from the revenue generated from in-app purchases and PSMS (Premium SMS).
This means that users can download the app for FREE – and then they make a purchase in the app, which gets charged to their phone bill or app store account.
Their apps are available across all Android and Apple mobile devices – right now – and the company receives a cut of between 35%-75% of the $2-$10 that the customer pays.
CM8 services user submissions using its very own 'micro-job' platform – the 'Crowd Mobile Platform'. This integrated cloud based management platform utilises 'crowd sourcing' techniques to answer questions.
This is promoted through CM8's telecoms partners and media partners:

Via CM8's platform, questions from around the globe are received, and a team of over 600 researchers located all around the world, speaking multiple languages and available 24/7, are on hand to rapidly respond with a suitable answer to CM8's customers.
And it's generating steady income for CM8.
Nearly 3.5 million paid questions were submitted and answered last year on CM8's platform, with the company taking a cut of each transaction.
From all of this activity, CM8 racked up revenues of $9.84M AUD in FY14, with an EBITDA of $2.2M.
A December 2014 trading update compared performance in the 6 months to December 2014 to the same period the previous year:

All key metrics are heading in the right direction for CM8.
The plan ahead is to keep adding apps to the platform and negotiate access deals with telecoms service providers around the world.
And as you're about to see, that's exactly what CM8 is doing right now...
Our Track Record
Regular readers of our sites will be familiar with our long-standing interest in high potential stocks.
To note just a few:
The past performance of these products are not and should not be taken as an indication of future performance. Caution should be exercised in assessing past performance. These products, like all other financial products, are subject to market forces and unpredictable events that may adversely affect future performance.
CM8 to keep up with the Kardashians?
CM8's CEO Domenic Carosa recently featured on CommSec's Executive Series of interviews, speaking to Tom Piotrowski about CM8's successful listing on the ASX as a micro job platform, and how its global expansion plans are going as it enhances its mobile offerings.
You can watch the whole thing here :
We'll have more on those developments later...
As long term investors in CM8, a lot we already knew here at the Next Tech Stock , but what really caught our attention in this interview was that CM8 has been in talks to make a mobile app for Kim Kardashian – quite possibly the most famous person on the planet!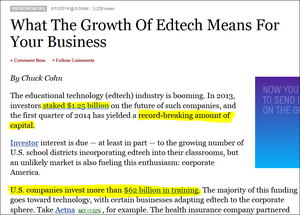 Carosa says that in late 2014, while on a visit to the USA, the team from CM8 began speaking to Kardashian's management about the possibility of developing a relationship and fashion advice app leveraging off Kim's global brand.
The idea is that people can pose questions to Kim Kardashian through the app and get an answer – exactly the sort of thing CM8 specialises in.
The app would be built by CM8 leveraging its cloud-based micro job platform for Kardashian's $65M net worth brand and could achieve global distribution to millions of people through her fashion line, mobile games, endorsements, television shows and advertising campaigns.
Remember, the mobile app Kim Kardashian: Hollywood generated over $43M USD in revenue in just three months following its release, and now generates about $1M/day ...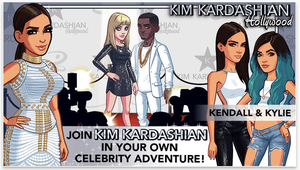 There's no deal signed yet – but imagine if CM8 could develop what could become the world's biggest ever mobile app and kept up with the Kardashians when it comes to pay day?
And above all of this, for CM8 to even get a meeting with Kardashian management and be potentially considered for Kim's next mobile app is a big endorsement of the company's skill set, platform, and connections.
At The Next Tech Stock we see this as confirmation of the commercial potential of the technology CM8 is backing, and a good sign that the company is positioning itself to become a global leader in micro job online platforms – and getting the recognition it deserves.
And as you're about to see, the Kardashian job is just the beginning...
$2M raised to fund acquisitions
To fund all of these plans and ambitions, CM8 has just raised $2M in an oversubscribed share offer to professional and sophisticated investors.
They subscribed for 10 million new fully paid ordinary shares prices at 20 cents each. DJ Carmichael Pty Limited is acting as the Lead Manager and will receive 1 million unlisted options with an exercise price of $0.25 and a three year expiry term as part of its fee.
This injection of $2M to CM8's coffers comes at a crucial time for the company.
CM8 is accelerating the scope and size of its micro job platform and suite of apps, whilst entering into new markets across the world by pursuing a strategy of growth through acquisition.
The new pool of funds are intended to bankroll this effort, and it's already bearing fruit...
Acquisitions bring the world to CM8
CM8's Crowd Sourced Micro Job platform is the cash-generating engine for the company.
Its main play is the "Any Questions Answered" portfolio of smart phone apps that allow people anywhere to pose questions on a range of subjects: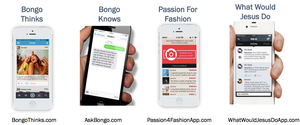 Over 3.4 million paid questions were answered in FY14 – generating sales of $9.84M and a normalized EBITDA of $2.19M.
In the December half alone, 2.2 million questions were answered – and revenue and profits are all up compared to the same stage the previous year – CM8 is moving in the right direction:

And CM8 has dozens of new question and answer apps in the pipeline: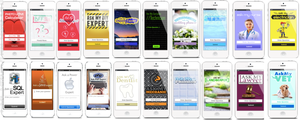 These products have got a new source to draw from now CM8 has reached an agreement to acquire the assets known as 'AQA Mobile' from vendors associated with AQA Mobile Pty Ltd.

AQA Mobile has operations in the United Kingdom, Ireland and Australia, and those will be absorbed into CM8's Crowd Sourced Micro Job platform.
CM8 has paid AUD$165,000 in cash at two times EBITDA, meaning the purchase is accretive and will add value to the company.
The beauty of the deal is that it gives an overseas presence to CM8's growing global business network.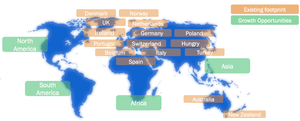 CM8's Crowd Sourced Micro Job platform can field queries from customers speaking English, German, French, Dutch, Portuguese, Spanish, Norwegian and Hungarian – an immense pool of potential customers for its micro jobs platform around the world.
And now CM8 is adding even more languages and countries to its ever-growing ecosystem of products and services...
Hong Kong kisses for CM8
Ever wondered how you can meet your soul mate?
Well, CM8 has the answer for you through another of its latest acquisitions – kisshugs.com – a Hong Kong start up with an app for making introductions easy.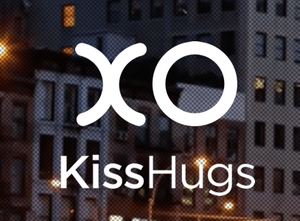 KissHugs is a mobile app that lets people make instant connections – for love or friendship – and now it's owned by CM8.
With tens of millions of people using smart phones across the Asia Pacific region – and many of them presumably looking for love and affection – KissHugs appears to a business in the right place at the right time.
CM8 has reached an agreement to buy KissHugs for an undisclosed amount and use the deal as the foundation for its expansion into the Asian market.
More than 40% of the world's smart phone revenue comes from Asia, so it makes perfect sense for CM8 to get involved in this dynamic part of the world – and with KissHugs it's got an app that can make money right across the region.
It's a small step for CM8 that will surely be followed by some giant leaps as it rolls out the rest of its Crowd Sourced Micro Job platform to Asia and looks to acquire even more businesses there.
Aside from Asia, CM8 is making even more moves around the world...
CM8 to carve up Turkey and dominate Denmark
Turkey has Europe's youngest population with 16.6% of its 76 million people aged between 16 and 24 – just the demographic CM8's crowd mobile products do brisk business with.
To capitalise on this, CM8 has entered into a service contract with a so far unnamed Turkish partner that will see its Crowd Sourced Micro Job platform connected to a local billing platform.

The agreement will see CM8's Crowd Sourced Micro Job platform offered to Turkish customers who can use all the apps and pay for the service all through their smart phones – with the partner and CM8 both getting a cut.
This seamless payment option represents another step forward for CM8's Crowd Sourced Micro Job platform, and shows its technological edge.
CM8 now has 44 international telecommunications carriers offering its Crowd Sourced Micro Job platform to their customers.
As well as Turkey, now Denmark is also going to be part of CM8's global network:

The agreement is on similar terms to the Turkish one, wherein CM8's Crowd Sourced Micro Job platform will be made available to customers in Denmark through a CM8 partner's billing platform.
This deal gives CM8 an even stronger presence in the Scandinavian Peninsula, and enhances its grip on the European market.
Upcoming calls for CM8
Just three months into 2015 and CM8 is moving fast.
It's got $2M in the bank from a successful share placement that will support its programme of business acquisitions and new market entries.
Its expanding Crowd Sourced Micro Job platform is generating regular income and work, adding new apps and progressing steadily.
New countries like Turkey and Denmark are being added all the time to the CM8's global network and the acquisition of apps like KissHugs from Hong Kong are giving it footholds into new markets like the Asia Pacific region.
The bottom line for us is that CM8 is a company making regular income right now from its Crowd Sourced Micro Job platform and working hard to expand it.
---