ASX Stock Pedalling its Way to the Top in a $58BN Market
PUBLISHED: 11-04-2017 10:17 a.m.
The safety of cyclists is of paramount importance, especially since riding a bike has slowly transitioned from a sporting pursuit to a lifestyle choice.
Through this increasing prominence of pedal power, businesses in the industry have experienced booming sales.
The Bicycle Retailing and Repair industry has performed strongly over the past five years, with industry revenue forecast to reach $773.4 million . This includes projected growth of 4.9% in 2016-17, as the strong uptake of cycling continues into the current year.
With the growing number of riders, comes a growing number of product suppliers.
The ones who succeed will be those with the most innovative or ingenious products that improve the every-day life of cyclists...
...by making the experience safer, more co-operative, inclusive and fun.
Today's ASX listed company has designed a novel product spurred by an impromptu meeting in 2012 between this company's mastermind and founder, and a BB-gun-wielding delinquent of no known origin.
Unlike many other tech start-ups in the gadget-infested savannah of today's tech industry, this company has recorded strong revenues – over $2 million last year – since commencing sales in around 2013 and has sold over 38,0000 units in this time.
It recently debuted on the ASX, just as its sales started to kick up a gear – which is good news for investors.
Although before we go too far, its worth noting that this is an early stage company and investors should seek professional financial advice if considering this stock for their portfolio.
The company is the number one brand in HD camera and lighting combos that deliver cycling safety and action camera solutions for commuters, mountain bikers, racers and professional cyclists.
Approaching their business from a cyclist's perspective, this company has designed a product that secures cyclists' safety, whilst also facilitating an online social community based on sharing experiences and communal involvement.
In some ways, this product is a cross between Go Pro and YouTube.
This company's flagship product, the Fly12, is the only camera and light solution that can record in full HD for the length of a Tour de France stage. For the uninitiated that's over 200km per stage. That's a long way and a lot of hours.
The product is already sold in over 25 countries including America, the UK, Australia and countries throughout Europe and Asia, with a distribution deal signed in Malaysia just this week.
This company's future looks promising, as it transitions from a niche bike accessory supplier to a mainstream provide of bike safety equipment.
Following a recent ASX listing that raised $3.25 million, CYQ is now well positioned to expand its global sales base, and promote future growth.
By 2019, it is estimated the global cycling market will be worth $58 billion, the parts and accessories market worth $16.5 billion and by 2020, the action camera market is expected to grow to $6 billion.
These are enormous market segments this ASX company can tap into.
Judging by the well-known success of GoPro's multi-billion dollar IPO a few years back, it is clear that if a product can capture the imagination of consumers across the globe, sales can grow exponentially quickly.
What gives us confidence in this stock (and its products) is that it is not an untested product that could have more bugs in it than a basement.
Far from it — this product has already caught a cult wave with cyclists who prefer it over the GoPro, and beyond cycling, the company is eyeing an expansive array of markets including snowboarding and skiing, motorbikes, scuba diving, military and emergency services and security and protection outfits.
If this ASX-listed company has developed a product that rivals those made by established market giants, whilst developing a strong following simply through online word-of-mouth and consumer loyalty — could you imagine what these guys might achieve with several million dollars behind them?
We can — which is why we summarily added this whipper-snapper to our tech stock portfolio.
Introducing: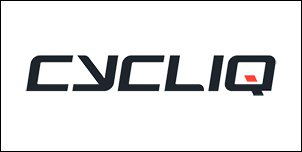 Cycliq Group Limited
ASX:CYQ
Cycliq (ASX:CYQ) is a company that's single-mindedly and whole-heartedly focused on improving the riding experience for cyclists through its Fly12 and Fly6 products.
The flagship Fly12 features a 1080P FullHD Camera with audio, Wi-Fi and Bluetooth connectivity, up to 400 Lumen Light Output and up to 10 hours of battery and Strava integration (which we'll get to later).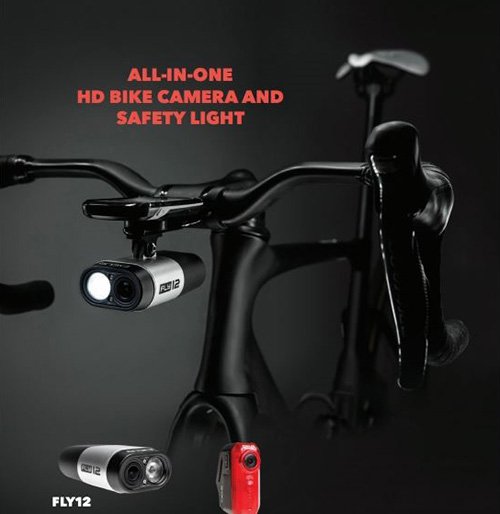 The number of cyclists around the globe is growing at astonishing rates, and complementing this trend, is the growth in digital cameras and vlogging that typically accompanies any public activity these days.
Cars, motorcycles, trucks — they all have recording equipment either built-in as standard for new vehicles, or is purchased and attached by users for a variety of reasons.
One prime reason why anyone would want to have a camera attached to the front and back of their push-bike is to ensure everything is recorded in case of an accident.
But let's face it, also, you may want one installed to capture moments like this: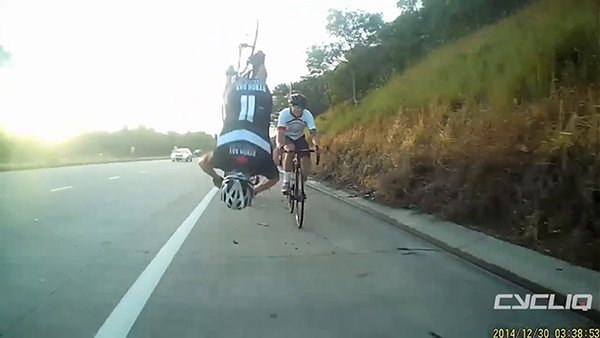 If you thought a moving somersault on a pushbike was impossible: with CYQ's Fly12 camera, that fact needn't stay unknown from the rest of the world.
Check out some of the other videos CYQ's bustling cycler community is creating: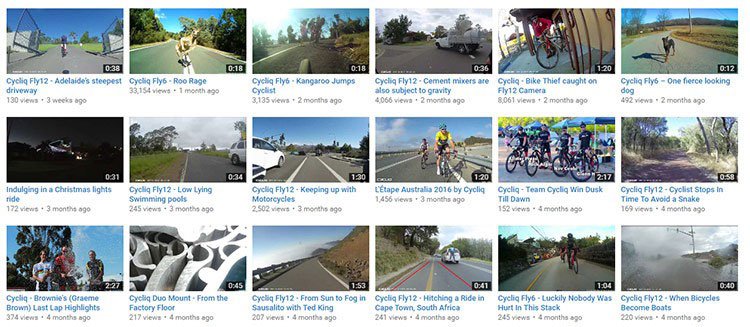 As you can see, the ultimate point of cameras isn't necessarily to improve your safety, but simply the ability to record your experiences on film. Given the miniaturisation and mobility of cameras nowadays, people are installing them in convenient areas to capture breath-taking footage of...everything you can think of, and then some.
CYQ's revenue figures bear this out quite well.
In 2014, CYQ recorded $529,000 in annual revenues. In 2015, this figure rose to $1.11 million. Last year in 2016, CYQ had generated $2.32 million and sold over 40,000 units of both its Fly6 and Fly12 flagship devices.
CYQ has developed a superb 10hour+ full-HD camera which cyclists love, but it has also not forgotten to create a community around its products, thereby solidifying its brand, position and long-term chances of success.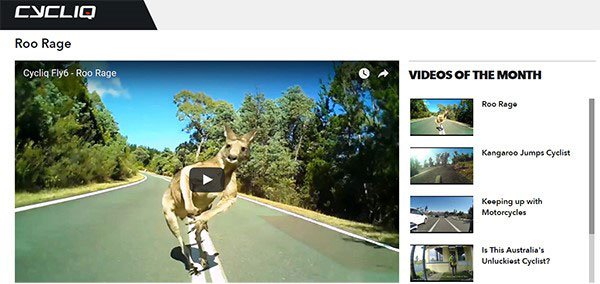 As you can see, CYQ has a well-established online hub for users to mingle and share videos.
This type of quirky marketing, mixed with customer engagement, should hopefully see CYQ expand on its size and market standing.
For now, take a look at the product reviews that we managed to rustle up from browsing online — CYQ's Fly 6 and Fly 12 products are clearly all the rage with the video-savvy cyclists out there. There are dozens of reviews, from over a dozen different sources, and the great news from an investor's perspective is that negative comments or reviews are non-existent.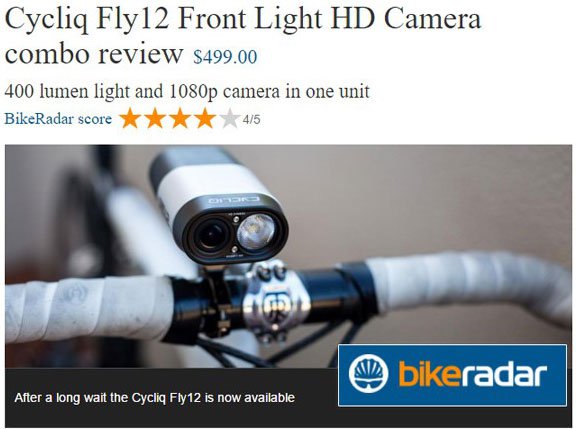 For some other reviews of CYQ's Fly 6 and Fly 12 products, take a look at this growing vault of entries.
Here's the conclusion from a review posted by Road Cycling UK , a prominent magazine catering for cycling enthusiasts: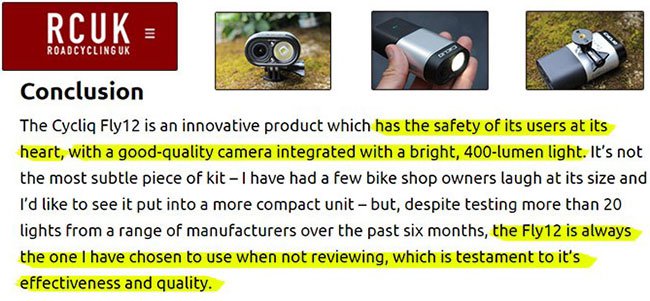 Here are CYQ Fly6 and Fly12 products side-by-side:

Armed with these two distinct products, CYQ is expected to generate in excess of $3 million in annual revenues this year.
The next two steps in CYQ's evolution is what could determine its overall fate
Priority Number One — Distribution deals
At its current stage of growth and development, CYQ is on a springboard.
Initial sales and revenues, alongside strong market likeability has been established, so CYQ wants to ratchet up its level of market exposure and the number of gadgets it sells into the open market.
As a sign of things to come, CYQ recently expanded its global reaching by signing a non-exclusive distribution partnership with Kuala Lumpur-based bike accessory supplier Cycle Life.
Factoring in Malaysia's strong cycling culture, CYQ expects this new sales channel to build significant growth potential.
However at the same time, it is unclear at this stage precisely how much of the global market CYQ can penetrate, so investors should factor in all public information and take a cautious approach to their investment decision in this stock.
The great news for CYQ, is that in today's uber-modern times, with supremely informed consumers from the millennial category, online sales are going through the roof.
The world of online shopping and e-commerce is where CYQ is likely to see the majority of its sales growth over the coming years...
...while a semblance of 'bricks-and-mortar' exposure is also recommended purely to getting your product into the hands of its ultimate users — in CYQ's case, cyclists.
The recent deal signed with Bikebug makes complete sense: a plug-and-play complement to CYQ's broader marketing repertoire, with a high-street store-front to boot

The distribution deal with Bikebug is likely to be a sign of things to come as CYQ rolls out its distribution expansion plans.
One other key point to note about CYQ's distribution channels is that it will enjoy an immediate boost in profit margins due to the improved margins to be expected from online vendors, in comparison to high-street alternatives.
As a simple example, any products CYQ lists on major online retailer portals such as Amazon, are likely to be seen by more people and therefore, achieve higher unit sales over time.
In fact, CYQ estimates that its current distribution tweaks, which include going direct to retailers on a wholesale level, combined with a gradual shift to moving most of its products online, will generate a 30% improvement in profitability.
One thing any company needs in the throes of commercialisation, is a bountiful market into which to cast its net.
When we look at CYQ's market niche, it is currently just that: a niche that is however about to become a whole lot bigger – because from cycling there are likely to be other avenues for expansion further down the track.
Priority Number Two — More products with added innovation
The fact that CYQ remains a small-scale electronics manufacturer, but one that has gained a cult-following, means that CYQ must keep evolving its product range whilst taking on board customers' feedback when launching new products.
Apple does this sequential upgrade process better than anyone else, which is partly why Apple products have such a huge cult following.
CYQ wants to emulate this modus operandi at the very beginning of its growth path, which explains CYQ's galvanised efforts towards customer inclusion, social media and community-based initiatives that foster organic development of its products.
Here is an example of what we mean: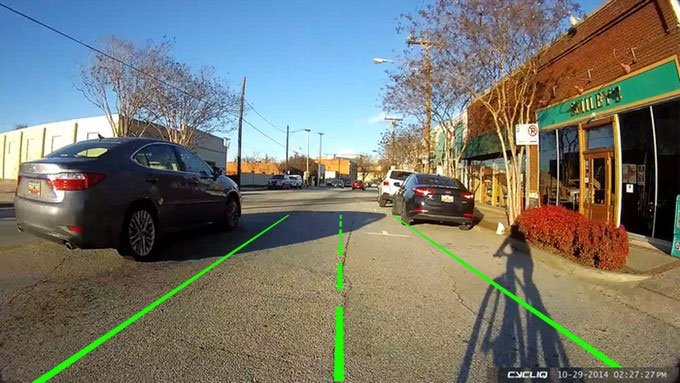 What you're seeing above is CYQ's Fly12 screen; with built-in 'lane-assistance' to indicate how close other moving objects are. This functionality can be a life-safer on the road, but more so in a court of law where the 'burden of proof' is all that matters.
Speaking of which, it is the high threshold for evidence that started the craze of installing video-recording equipment on bikes.
Other handy features that put CYQ's Fly 12 above its competition include rolling film, expanded battery life, water-resistance, greater connectivity and a high-powered strobe lumen light.
CYQ's most recent product was its Duo Mount (shown below), which allows several electronic devices to be attached to the bicycle.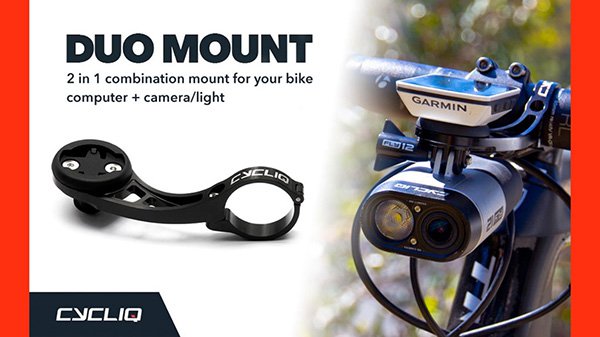 Looking further out, CYQ wants to integrate its flagship Fly6 and Fly12 products with other IoT-ready devices to potentially create functionality such as integration with drones, as well as, integration with mobile phones for audible direction and alerts.
Other applications could also include live-streaming content to be broadcast over Periscope, Facebook Live or YouTube.
The blue-sky potential with CYQ is considerable because no one ever said CYQ must only cater for cyclists. As we indicated above, in the future, we could possibly see accessories for more modes of transport and sport i.e. snowboarding, skiing, rowing, hand-gliding, parachuting, and the list could go on.
Already, end-users are utilising the Fly12 device to their own needs, and CYQ is only happy to help, given its under-the-hood superiority.
The name of the game in anything CYQ does is 'competitive advantage'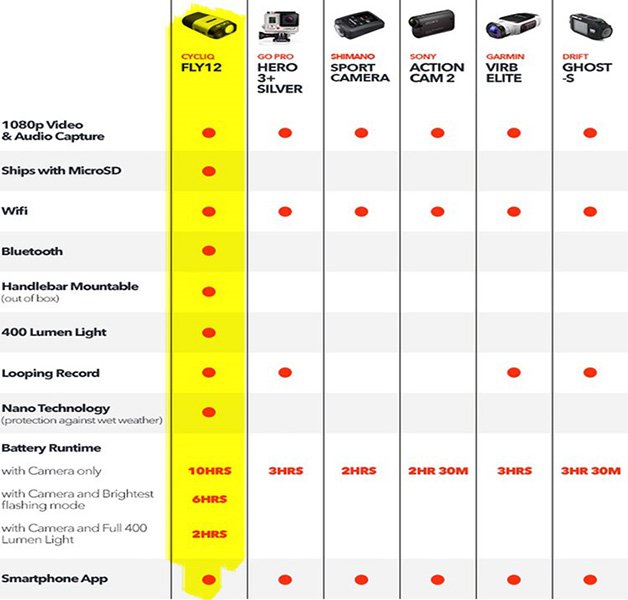 As you can see, the Fly12 (CYQ's most advanced product) has significant advantages over its nearest rivals, including the world-famous GoPro action camera.
GoPro cameras are typically quick to discharge, do not have adequate water-resistance without additional equipment and are a lot more expensive.
Cyclists don't like GoPros because they are too heavy, too temperamental and constantly in need of a recharge. The Fly12 offers 10 hours recording in 1080p quality — and this is just one example of CYQ's engineering superiority behind CYQ's competitive advantage.
CYQ's co-operation with sports experience app provider Strava, allows users to superimpose all the telemetry data recorded as part of their ride, onto the video footage that was recorded.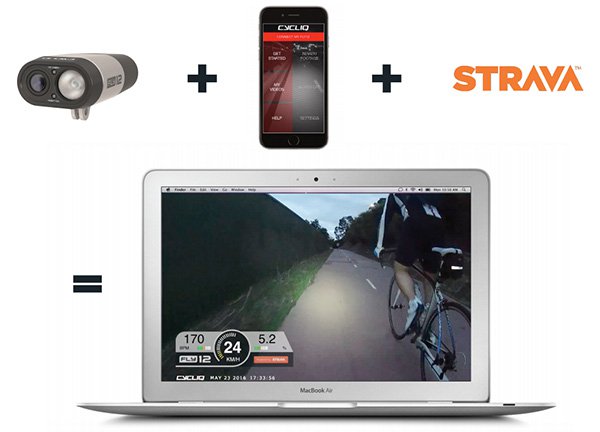 This combo allows users to effectively create their own professional-looking riding videos, hardly distinguishable from computer video games – these neat features are bound to capture avid cyclists attentions.
If we then consider that CYQ is currently capped at only around AU$22 million, we could have an undervalued investment opportunity, potentially worthy of addition to up-and-coming small-cap investment portfolios.
Which brings is neatly to the undercurrent of pent-up demand awaiting CYQ
Cycling is undergoing a modern renaissance supported by modern technology aimed at improving safety and cyclist interactivity.
Alongside this growth in cycling participation is CYQ with a novel tech product that makes cycling safer and much more interactive.
The image below shows how Europeans do it when it comes to cycling. As you can see, riding without helmets and with children in tow is considered normal and nothing to get your panties into a twist about. With cycling as mainstream as this, it is no wonder cyclists want the technology that their car-driving, motorbike-riding brethren have had for years.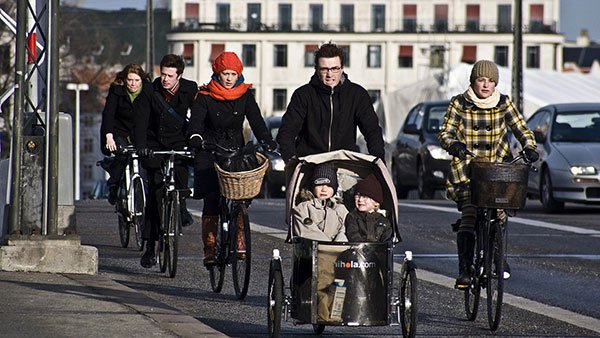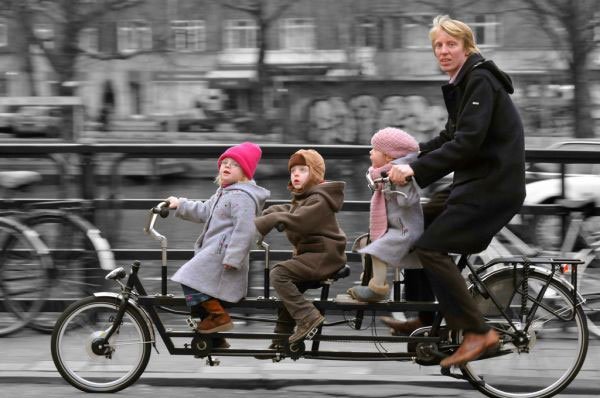 The escalation of cycling as a sport and hobby has given rise to a scientific industry term, 'Middle-Aged Man in Lycra' or MAMIL for short. 'Mamils' can be spotted in all-weather environments, in all terrains, and at all times of the day — see if you can spot one next time you're out on the road.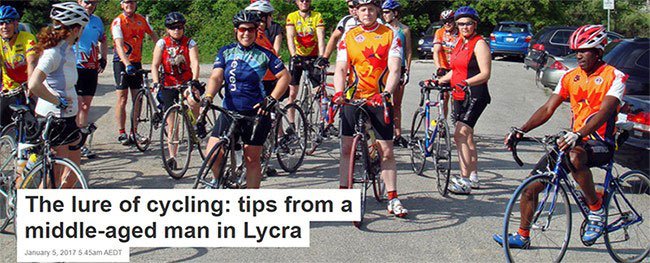 And there's only one other thing Mamils like doing more than riding their manually—powered two-wheeled steeds — telling all their friends about it.
The growth capacity of CYQ's target market is coming nicely to the boil...
We touched on pent up demand above, but let's take a look at what could be a major addressable market.
Just take a look around your local city, and you will see designated bike lanes, diverted traffic, cycle sharing schemes and subsidised cycling initiatives. Every country in the world now recognises the transformative power of cycling upon urban populations and it's the European cities that are first to embrace change that encourages cycling: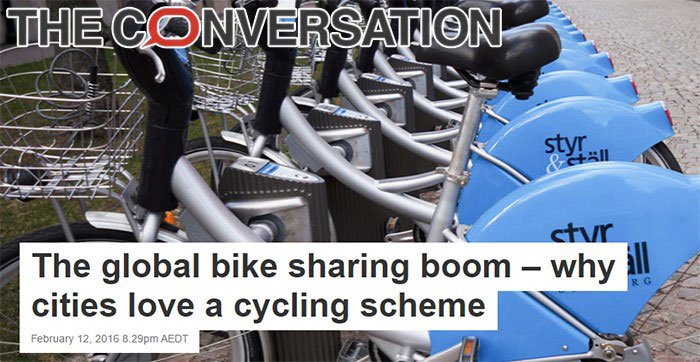 In 2004, only 11 cities had adopted bike sharing globally.
Fast forward to today, and more than 1,000 public bicycle schemes are now operating in more than 50 countries, across five continents.
Here are the global rankings for public cycle scheme distribution: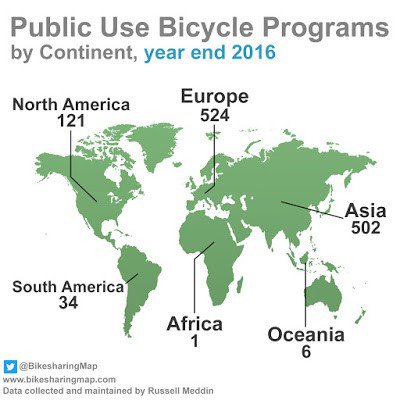 From CYQ's vantage point, this is great news. The more cyclists out there, and the more time they spend in the saddle...
...the greater the demand for CYQ's Fly6 and Fly12 products is likely to be.
The future addressable market for CYQ's products stretches into the billions.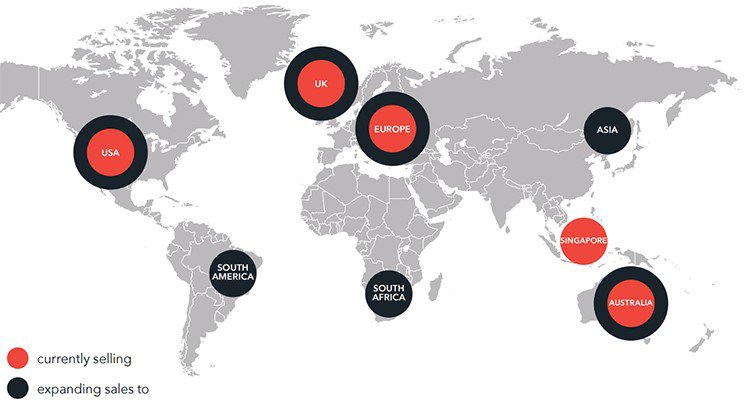 It's worth noting that Asia is still far behind Europe in terms of bicycle adoption, but it has the vast majority of the world's population.
If CYQ gets its products off to a good start in Asia, it could generate more revenue than other global regions.
The future is all about Activity, Connectivity, Interactivity and Marketability...
Cycling plays a major role in personal mobility for people of all ages, incomes and nationalities. Given the convenience, health benefits, and affordability of bicycles, they could provide a far greater proportion of urban passenger transportation, helping reduce energy use and CO 2 emissions worldwide.
CYQ plans on leveraging the growth of both cycling and video blogging (vlogging), to become a commercial part of the activity sports growth story, and expand beyond being a pushbike accessories manufacturer.
Over time, CYQ wants to develop and market innovation after innovation, recommended by its already strong base of early adopters. Having raised well over $2 million just through its trifecta of Kickstarter campaigns, plus $3.25 million via its entry to the ASX, CYQ is well funded for rapid sales expansion.
This of course is speculative at this stage, so investors should seek professional financial advice if considering this stock for their portfolio.
The prospect of functionality such as live streaming/broadcasting to the internet directly from a bike, and drone connectivity that allows the cyclist to become a director of his own real-time-action movie — these are literally science-fiction innovations that have been made available today.
For us here at The Next Tech Stock , we think we may have found a tech company that's perfectly positioned to make good on its growth and development plans, and thereby, provide some momentum for early investors as CYQ peddles its way to a larger market share.
---