Apple Reveals the iWatch – and ATC Reveals US$60M p.a. EBITDA on its High Value Ingredient
PUBLISHED: 06-08-2015 14:21 p.m.
Altech Chemicals (ASX:ATC) has just revealed an impressive set of numbers on its planned High Purity Alumina manufacturing plant.
High Purity Alumina – or HPA, is used in a range of high value applications, most notably in LED lights, semi-conductor wafers... and scratch resistant artificial sapphire glass.
There is no substitute for HPA as used in the manufacture of these products.
Sapphire glass is the material on the face of the Apple iWatch, and it's widely tipped to become the new normal for smart phone screens, replacing "gorilla glass".
The HPA market is expected to double over the coming decade, and has a long term sale price of US$23.00 per kg.
Where things get interesting for ATC is that for capital costs of US$77M, it can set up an operation pumping out 4,000tpa of 99.99% High Purity Alumina yielding an EBITDA of US$59.4 million a year at full capacity.
The all in costs for this process are just $8.60/kg – significantly lower than reported competitor costs of between $14/kg and $17.50/kg.
With a plant located in Malaysia, on the door step of the Asian manufacturing industry, and strong market growth predictions, ATC is moving forward at the right time.
The above figures come from the Bankable Feasibility Study (BFS) that ATC has just completed, three months ahead of schedule, which confirmed its HPA project as technically viable and commercially attractive.
ATC will now move to secure the required equity and debt funding that will enable it to rapidly bring the project to its final design – and then build it.
ATC is currently capped at under $10M, and remains a speculative stock – so caution should be applied when considering as an investment.
But things are starting to move very quickly for ATC indeed – and the BFS could be the catalyst that hurtles the company to the forefront of HPA production...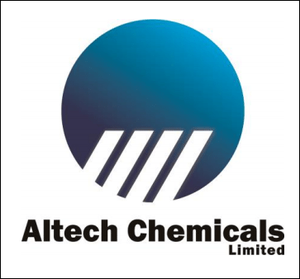 Altech Chemicals (ASX:ATC) has an accelerating plan to become a leading global producer of High Purity Alumina (HPA) – a high value substance that's on growing demand from electronics makers.
The Next Tech Stock has covered ATC's progress from the beginning, with the November 2014 article ASX Company to Supply to World's Smart Phone Makers? , which was followed a month later by ATC Hurtling Toward Production of Smart Phone Ingredient .
Both articles go deep behind the scenes for ATC's plans to bring a significant global resource of HPA online.
Right now though, we're going to run you through every element of the Bankable Feasibility Study, tying it together, as ATC hits the accelerator for its HPA ambitions...
BFS confirms ATC's plans
For the past six months, ATC has been extremely busy working through its Bankable Feasibility Study – and now it's done , three months ahead of schedule!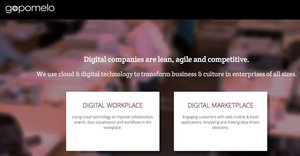 Before we get stuck into it, here's a summary of ATC's plans...
High Purity Alumina (HPA) has many uses – in electronics such as LED lights and semiconductors, as well as ceramic tools, abrasives and even cosmetics.
But the big growth markets ATC are targeting are consumer electronics manufacturers, which are increasingly using this advanced product in smart phones, tablets and laptops.
HPA can be used to make artificial sapphires, which can be turned into Sapphire Glass, a much more durable and scratch resistant material than the usual Gorilla Glass most of these products use.
In fact, the new Apple Watch face is all sapphire glass: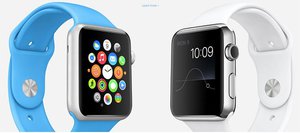 Due to its superior scratch resistant qualities, smart phone makers like Apple and Kyocera are embracing this new material. This means the market for High Purity Alumina is expected to more than double from 19,000 to 48,000tpa in the next four years.
ATC has seen this opportunity and has developed a streamlined plan to create a high margin HPA producing operation.
Step one is mining – ATC has 100% owned 65Mt JORC aluminous clay resource in Western Australia ready to be dug up and processed in an advanced beneficiation plant at Meckering, producing 25,000tpa of alumina rich kaolin clay.
ATC also own over 1 billion Mt worth of kaolin exploration targets spread throughout Western Australia.

Step two is processing – ATC has plans to develop a full scale 4,000tpa High Purity Alumina production plant that will take the feedstock shipped from Meckering and use its propriety advanced processing technology to make 99.99% pure HPA.
ATC's method has already produced test batches of this tier one product. – 99.99% HPA is in the upper boundaries of purity for this valuable substance, and can sell for approximately $50/kg (although ATC has used a conservative $23.00/kg for its BFS).
ATC has already selected a site in Malaysia to build its HPA plant, where it can slash costs by up to 40% compared to high cost Australia, and sling itself into the bottom quartile of operating costs for the world's HPA producers.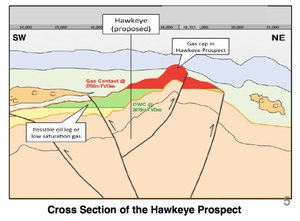 Step three is sales – The Malaysian facility will be next door to Tanjung Langsat port, on the doorstep to ATC's likely Asian electronic producing customers – 70% of High Purity Alumina demand is in the Asia Pacific region.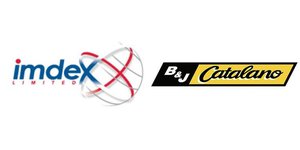 That's the plan – now let's check out the details, all confirmed by the BFS:
BFS confirms ultra competitive costs
Let's start with the money – the BFS covers both the cost structures for the entire process for ATC, from mining, to the kaolin beneficiation plant at Meckering and the HPA plant in Malaysia:

Total capital costs for the project are estimated at US$76.9M, assuming a USD:AUD exchange rate of 0.78
Annual revenues at full production of 4,000tpa of HPA are forecast at US$92M with an assumed long-term selling price of US$23,000 per tonne of HPA
Total annual operating costs, including mining, beneficiation, shipping and processing, are estimated at US$32.6M – or US$8,140 per tonne of final HPA product at full production
The gross margin is estimated at 65%
EBITDA is expected to be US$59.4M per annum at full production
The pre-tax NPV of the project is US$326.1M at a discount rate of 10%
Perhaps the most important numbers are in this BFS table:

Breaking it all down, the cost per kilo of HPA, with everything taken into account, is just US$8.14/kg.
This figure is significantly lower than reported competitor costs of between $14/kg and $17.50/kg.
Remember, 99.99% High Purity Alumina currently sells for around $25/kg, and demand is forecast to grow 27% CAGR over the next four years, so ATC is positioning itself for significant potential upside.
At The Next Tech Stock, we reckon that's a very impressive set of numbers across the board from the now 100% completed BFS.
The combination of high grade feedstock, advanced processing methods, and low cost base by processing in Malaysia means ATC is positioning itself in the very heart of the market. It's targeting the market with tier one products that can be made via better margins compared to competitors.
At the same time, ATC is a speculative stock, and there are a few more hurdles to clear before the company moves into production.
Now, with the costs locked in, let's take a look at the moves ATC is making through the BFS to progress to its HPA streams...
Putting it all together
The combined processes of Meckering and Malaysia will see ATC dig up aluminous clay, run it through a beneficiation process, ship it to Malaysia and then refine it to 99.99% HPA.
It's an involved process with many moving parts, so it's important ATC refines it to ensure maximum efficiency and effectiveness.
As part of the BFS and its plans looking forward, the company has been thoroughly testing the entire process – and getting very competitive results.

TSW Analytics ran a series of lab tests on the process, bulk wet processing Meckering aluminous clay, which then went through calcination, acid leaching, crystallisation of aluminium chloride, two stages of purification, roasting for acid recovery and final calcination to produce 99.99% HPA.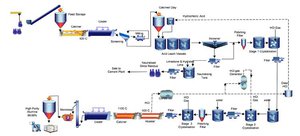 The main outcome of these tests for the BFS was that the process is essentially unchanged – a few tweaks were made here and there but overall ATC's original process design was proven to be on the money.
It confirmed 99.99% HPA can be produced in bulk by ATC's process, and that the feed stocks contain far less impurities compared to competitors, greatly simplifying the whole thing and pushing costs down.
And just to make sure the process is totally ship shape, ATC has also been testing the beneficiation process at Meckering for its aluminous clay feedstock:

The tests allowed ATC to select wet processing as the best option, eliminating the need for dry crushing, drying and screening, which in turn will cut costs and reduce dust levels.
So, armed with streamlined processes for beneficiation and HPA processing, ATC was able to arrive at its highly competitive production costs of $8.60/kg and lock it into the BFS.
With costs and plans settled, ATC is now advancing on all fronts...
A good plan comes together
ATC is now rapidly moving ahead with its plans to build an advanced HPA processing facility at the Tanjung Langsat Industrial Park in Johor Baru, the capital city of Johor state.
ATC has just received approval from Malaysia's Department of Environment in Johor of its Preliminary Site Assessment permit for the construction and operation of its HPA plant.
This means the plant's location and its intended use are in line with local laws – so ATC can press ahead with building and activating it. The DOE also says an Environmental Impact Assessment will not be required because the plant will be producing less than 100 tonnes per day.
ATC is now focused on the registration and approval for air pollution control systems required under Malaysian law.
It's also just begun the permitting process for its beneficiation plant at Meckering, and is lining up project partners to help build both of its HPA facilities:
BFS done... What's next for ATC?
ATC can now take its BFS to the bank... or seek equity / debt funding.
The company is planning to secure the required funding – close to USS$77M – to bring the project fully online and brining in revenues of up to US$92M a year at full production capacity.
This is a crucial stage for ATC – it has a technically viable and commercially attractive project ready to go.
ATC is at an early stage of its development, and a speculative stock, not without risk.
However to date it's done the hard yards to set the project up and bring all of the elements together in a fully completed BFS that confirmed its ability to produce high grade HPA for low costs.
Now all ATC needs is the funding to bring its vision to life – and start producing 99.99% HPA in bulk in Asia's electronic and industrial heart.
We'll be keeping a weather eye out for any news on financing. Whatever happens, ATC is now on a roll...
---