YPB Continues Push into Multi-Billion Dollar Cannabis Industry
PUBLISHED: 24-07-2019 09:50 a.m.
YPB Group (ASX:YPB) has signed its first client in the cannabis consumables space, establishing a foothold in a high volume, fast growing industry where companies are increasingly alert to counterfeit products.
The Australian-based product authentication and consumer engagement solutions provider has inked a Master Supply Agreement with US-based cannabis extraction specialist Halo Labs Inc. (NEO:HALO). The deal gives Halo access to YPB's authentication solutions and the YPB Connect consumer engagement platform for its delivery systems and consumable products such as food, oils and concentrates.
The contract, which begins at the end of Q3 2019, will contribute revenue through both the sale of authentication tracers and labels, charged on a per unit volume basis and Software as a Service (SaaS) monthly fees.
The Halo deal marks YPB's second major partnership this year in the legal cannabis industry, which the Barclays European Consumer Staples Report from September 2018 estimated to be worth US$150 billion (A$213.8B), potentially doubling to US$272 billion by 2028.
Barclays analysts estimate that if fully legalised today, the US cannabis market alone could be worth US$41 billion by 2028.
Celebrities among growing push of cannabis consumables
Halo's products tap an arguably even hotter trend within the cannabis space – consumables. Consumer spending on cannabis-infused food and beverages in North America was worth around $1 billion in 2017, according to Arcview Market Research and BDS Analytics – and rose exponentially to hit US$9.1 billion by late 2018.
Cannabis consumables have benefited from an increasing number of celebrity endorsements and product lines, including talk show host Chelsea Handler's vape and low-dose edible products designed to help women manage stress, and also various investments and advocacy from stars such as Gwyneth Paltrow, Martha Stewart, Seth Rogen and Melissa Etheridge.
YPB has long provided authentication technology to combat the $1.82 trillion worth of counterfeiting incidences across different industries anticipated by 2020. Given cannabis' growing appeal, an increasing number of counterfeit products in this industry is unsurprising.
With that in mind, let's reconnect with...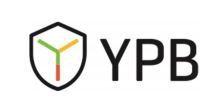 YPB Group Limited
ASX:YPB
Share price: 0.007 cents (at 24 July, 2019)
Market capitalisation: $6.42 million
Here's why I like YPB: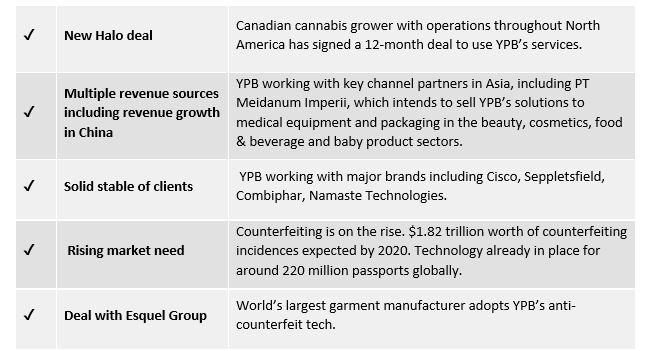 YPB's cannabis play
YPB Group's (ASX:YPB) products are suitable for multiple product categories and industries.
This includes the lucrative clothing and textile market: see our previous YPB article: Anti-Counterfeit Clothing: ASX Junior Signs with World's Leading Textile Manufacturer.
Cannabis is another industry that is increasingly being affected.
Halo Labs, an expert in oils and concentrates, is launching innovative cannabis products and delivery systems. It is also a white label manufacturer for a number of prominent cannabis brands.
Halo has engaged YPB to provide it with its authentication solutions and YPB Connect consumer engagement platform and will deploy YPB's technology on both its delivery systems and consumables products from late Q3 2019.
YPB is no stranger to delivery system solutions. Its original clients in this space are all vendors of delivery systems i.e. hardware such as vapes.
Halo, however, becomes the first client in the cannabis consumables space.
"I'm delighted YPB will be assisting Halo to ensure its investment in brand building is not damaged by fakes. Our products also will develop the value and loyalty of its consumer base through personalised engagement direct to its consumers' smartphones," said John Houston, YPB's Executive Chairman.
"After an initial flurry in H2 2018, our momentum in cannabis had slowed for a number of reasons but cannabis remains a key vertical and major opportunity for YPB. This new relationship with Halo highlights our rekindled momentum in the sector".
You can read more about the Halo deal in this Finfeed article: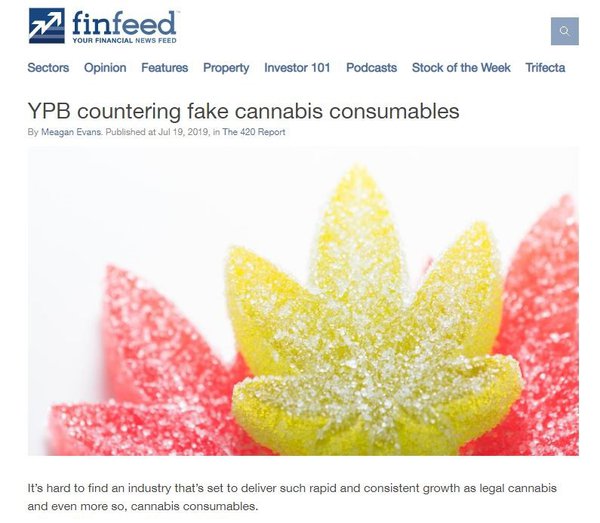 YPB's first cannabis client: Namaste
The Halo deal builds on YPB's existing cannabis connections, including its earlier deal with Namaste Technologies in February. Namaste Technologies Inc. (TSXV:N), an e-commerce leader in the cannabis market, agreed to expand its use of YPB's product markers to all products on Namaste's e-commerce platforms.
The expansion followed Namaste signing a three-year exclusive partnership with YPB in June 2018.
Brands on Namaste's e-commerce platform are encouraged to comply with the markers, which are designed to protect consumers from the health, safety and quality risks associated with counterfeit products as well as provide greater market intelligence through the consumer data captured through YPB's Connect platform.
The upside for YPB, other than broadening its reach, was that it receives $0.13 per product marked with its label solution. YPB is also developing other methods of marking which will result in serialisation of product packaging. If the brand prefers to directly mark packaging with a printed code, the price per product would be between one and five cents per product.
The partnership attracted the attention of Forbes, which highlighted Namaste's position on product authentication and supply chain integrity:

Through YPB's solutions, Namaste can offer secure distribution of its cannabis products online and through dispensaries. It positions Namaste as a trusted source of authentic products.
That kind of authenticity and integrity is priceless.
Speaking of revenue
Growth from the YPB Connect Platform, with further contribution from adoption by the cannabis accessories sector that has expanded across a number of product lines sold through e-commerce, has contributed to YPB's recent revenue growth.
The roll-out of Motif Micro, which adds curved-surface readability to smartphones using the Motif Micro app, is also expected to have a positive impact on revenues.
Testing is in the final stages and YPB expects significant potential to license as well as attract early adopters as soon as the first commercial release is technically possible.
Here's a look at how Micro Motif works: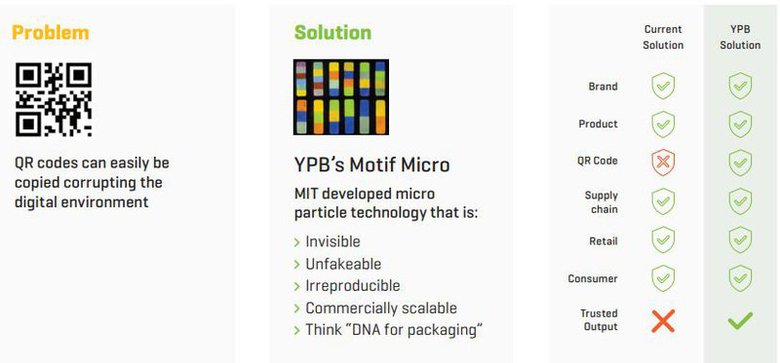 If YPB can increase revenue further through targeting the food and beverage, pharmaceuticals and cannabis sectors, whilst continuing to decrease monthly expenditure, it will be in a strong position financially.
YPB has already reduced costs by circa 46% from June 2018 to June 2019 and in the second half this year, the sales team will be looking to capitalise on the successful commercial launch of the Vintail technology with Seppeltsfield Wines, with a view to extending the adoption of the Vintail solution in the wine industry.
Days of wine and roses
YPB has a Master Services Agreement with Seppeltsfield Wines for the supply of its brand authenticity solutions for select lines.
Seppeltsfield is one of Australia's oldest wineries, established in 1851 and located in the prolific Barossa wine region. The wine industry is no stranger to dealing with counterfeit products.
Under the MSA, YPB is to receive revenue from a standard monthly subscription fee for the Connect platform along with volume-based sales of Vintails, providing the company with recurring revenues.
Seppeltsfield will place orders for Vintails in accordance with their production runs.
This video explains how Vintail works:
The term of the MSA is three years, which can be automatically extended for a further two years on the same terms and is otherwise able to be terminated by either party with 30 days' notice.
The YPB Vintail is an industry-driven adaption of YPB's NFC anti-tamper solution, and is paired with the group's Connect platform to trigger a direct consumer to brand engagement.
The following Finfeed article details the arrangement: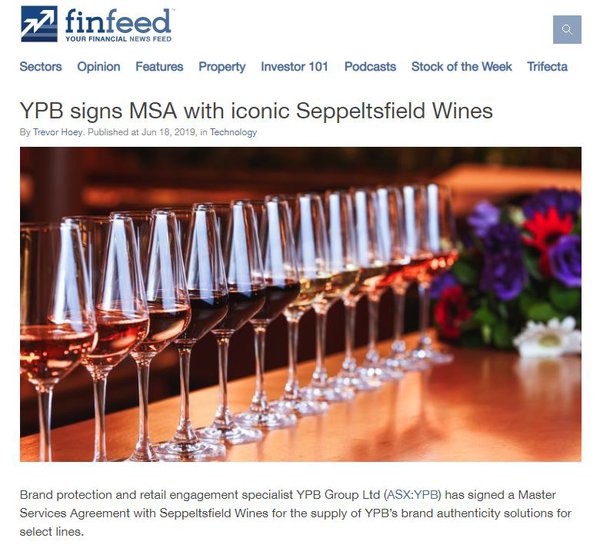 The latest agreements to service the cannabis consumables market, along with the general food and beverages market, is just the start of YPB's growth in these sectors.
As it continues to look at opportunities in these markets, the numbers should continue to improve and its reach will extend to more clients.
The final word
It's been a big few months for YPB, with revenue growth, new agreements and broader market penetration pushing this small Australian company forward.
We have said it before, but since CEO John Houston took back control of the company, the turnaround in fortune has been significant and the momentum continues to increase.
With potentially more agreements in place, there should be plenty of news flow to come in the back half of 2019 with potential catalysts that could attract investor attention.
---