VPC Begins International Expansion in $10BN LMS Market
PUBLISHED: 15-04-2016 09:42 a.m.
Cloud computing is on the march: on the path to transforming how all businesses operate.
For the average person the cloud facilitates abundant storage space, easy access and a convenient backup facility.
For companies, however, the cloud has enabled a wholesale tectonic shift in how they operate, how they charge for their services and how they retain their staff.
One company we've had a close eye on since last year is Velpic (ASX:VPC).
The company completed its backdoor RTO listing on the ASX late last year, on a mission to soothe the growing pains of the surging demand for cloud-based eLearning platforms.
In doing so, it has already attracted blue chip clients to its platform including the $12.8B Alcoa and global giant Fugro among others who are rolling out the VPC platform to tens of thousands of employees in cities and remote locations including offshore rigs and faraway places like Africa.
The platform is not just for big companies either.
In the modern digital age, companies of all shapes and sizes are required to provide their staff with the necessary training without classes, chalkboards and stacks of paper.
They also want their staff to have the ability to access training sessions on the move, in real-time and most importantly, be able to monitor their entire workforce with as little fuss as possible.
Hence VPC's calculated move into the SME space .
Staff training is a crucial and unavoidable part of any business big or small...
...and the bigger a company becomes, the greater the challenge to deliver what's required.
Cloud technology neatly blended with VPC's cutting-edge, simple platform can greatly improve corporate training schemes and could net this ASX upstart a decent share of the fledgling Leaning Management System (LMS) market on track to hit $7BN by 2018 and $10BN by 2020.
Any piece of the pie VPC may take at the moment is speculative and professional advice should be sought if considering this stock for your portfolio.
There is plenty of room for this $21M capped company to grow, and that's exactly what they have been doing since we last checked in on this SaaSy cloud disruptor.
Over the past few months, VPC has secured two reseller partnerships, on boarded 8 new corporate clients, brought out a new platform for SMEs, launched a new mobile app and furthered its international expansion plans.
VPC's expansion in the US could see its platform marketed to over 600,000 potential users globally from a US springboard.
Having worked up a sweat from all that activity, VPC is on fertile ground and is set to deliver the next wave of cloud-based applications solving the eLearning problem for businesses.
Re-synching with: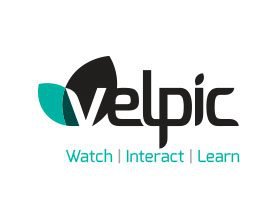 We first covered VPC in June 2015 in our article, "$191BN Cloud Software Industry: ASX Shell to Re-list as Tech Company " where we made the initial case for this disruptively innovate yet undervalued SaaS player.
In our most recent article on the day of its ASX listing, " Apple Co-Founder and Richard Branson Validate VPC Technology ", we delved into the many accolades VPC has picked up including a stamp of approval from none other than Richard Branson – the billionaire owner of the Virgin Group.
Since then, VPC has made significant progress as a listed company which gives us great optimism that this SaaS offering is the real deal.
Into the Cloud
As most tech-savvy investors already know by now, cloud technology empowers its users with convenience, synchronicity and efficiency. It also brings people together through data sharing and makes collaboration easier.
It's happening all around us with companies such as Atlassian, Xero and Salesforce proving SaaS business models built on cloud-computing can be very successful assuming the underlying product is what people actually want.
With its ASX listing now in the rear-view mirror, VPC is moving full steam ahead towards cash flow positivity by expanding its market footprint...
...with the aim of emulating the trendsetting big boys such as Xero and Atlassian.
Velpic's fundamental business model answers the following question: How do you adequately educate and train 1000+ employees without plunging your balance sheet into the red or tying up your HR department in knots?
VPC's answer is a cloud-based platform that employers can use to customise their training programmes including delivering high-end video editing, graphics and sharing capability.
VPC's platform gives users supreme functionality and usability while companies receive a transparent up to date picture of what its staff is doing.
VPC's solution translates into better staff retention, steeper learning curves and a far-less spending on training compared to before.
Finding traction in corporate training
Let's take a look at exactly what VPC has been up to...
In December last year, VPC signed its first reseller partnership with John Blake – a popular and highly acclaimed Australian retail industry training expert with over 28 years direct sales experience.
His forté is helping retail businesses raise sales revenues through 'proven formulas' that create predictable and sustainable increases in sales performance.
At age 23, Mr. Blake increased sales turnover from $750,000 per year to $6 million per year as national sales and marketing manager at Arnette Sunglasses.

As a re-seller of VPC's platform he will utilise VPC's video learning platform to create and deliver retail training content to all of SBIA's workforce, including part-time and casual workers.
To further boost its market traction and client numbers, VPC is actively setting up 'strategic partnership agreements' with re-sellers and co-branding partners.
Its sales and management teams have also been bolstered since listing .
VPC has assembled a team of salesmen and marketers that will go forth and spread the word about VPC's tech.
New clients
One thing we definitely like to see from a company we've added to our radar, is sales.
Barely a month after its ASX listing, VPC revealed four more clients to its already burgeoning list.
New clients include Queensland Mitchell Services, one of Australia's leading drilling contractors, franchisor Supercheap Storage which has 20 locations throughout Australia, WA-based Karridale Construction and KSJV a 50-50 joint venture between electrical and services instrumentation and services provider SCEE and renowned industrial services provider Kentech.
In February 2016, VPC announced another batch of four clients bringing the total since listing to eight.
Cargotec: A global provider of cargo-handling machinery for ships and ports with over 11,000 employees in over 100 countries. Cargotec will use the VPC platform for its Victoria-based operations.
Southern Cross Electrical Engineering (SCEE): Provides specialised electrical and instrumental services to the resources industry in Australia and overseas. Has around 1000 employees.
CV Services Group: Designs and manufactures a broad range of electrical communications and signage solutions, with over 350 employees.
Infigen Energy: A renewable energy company that develops, owns and operates wind and solar farms across a number of locations in Australia, with over 60 employees.
ADM Consultancy Services: Small recruitment and training company.
All these companies have since deployed VPC's platform across their respective workforces, paying a mixture of flat subscription and Pay Per View (PPV) fees.
Velpic has already amassed a flotilla of blue chip clients using its platform as part of its growth strategy.
Household names such as Alcoa and Fugro have signed up to using a unified education and training solution to be rolled out across tens of thousands of employees.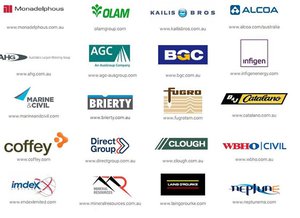 The fact that Velpic's fee structure is a fine balance of fixed subscription and PPV means it can optimise its revenues depending on the client.
To further maximise its revenue generation, VPC has launched an 'On-demand' and Marketplace features on its platform which allows users access to more content charged at scaling rates depending on volume.
The first client to start using VPC's on-demand features was Automotive Group Ltd (ASX:AHG) while Alcoa and Direct Group have been reported to be using VPC's Marketplace.

Here's what some of VPC's customers had to say about their new LMS platform from VPC: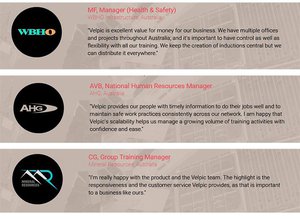 With so much business development activity at VPC, let's take a look at the cold hard numbers VPC is posting...
VPC reported $600,000 in revenue for H2 2015 .
Customer growth has been averaging ~15% month-on-month, with lessons numbers growing steadily.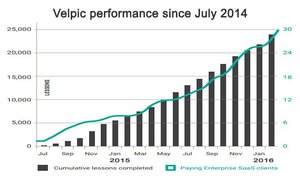 VPC says that at on an annualised basis, it has been generating PPV and SaaS fees of around $200,000 since listing on the ASX in November 2015. Meanwhile, its professional service fees come in at around $2.3MN when including Dash Digital (VPC's sister company).
Remember, however, that while it is growing this is still an early stage play and caution should be applied to any investment decision made with regard to this stock.
The next stage is to win over the SME space.
VPC is targeting SMEs with version 3.0 of its platform.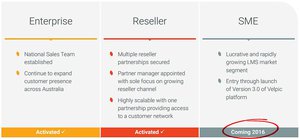 New Platform Version 3.0
One of the things all tech companies strive for is improvement.
VPC is no different with development of a new Version 3.0 of its platform.
The new platform includes several new features: streamlined workflows, updated administrator dashboards and consolidated reporting features. It also features enhanced training capabilities for SMEs.
Here is a sneak peek at the pricing VPC has earmarked going forward: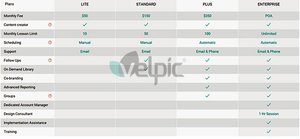 As you can see, VPC's scaled model caters for both small operations and large multinationals respectively. This one-size-fits-all model is a new feature added to version 3.0 and opens up VPC's wares to almost any business in the world (as long as it needs staff training that is).
In 2016, mobility is a key feature of corporate training and VPC has just the solution
Even just five years ago, telling a corporate HR training manager that company training could/should be done via mobile or remotely would have possibly generated the following response: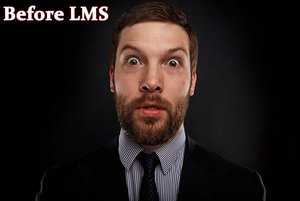 That's because cloud computing was still in its infancy, connection speeds were much slower than today and connectivity was more sluggish.
HR training managers had to do a lot of the leg work themselves which can be a huge problem if most of your staff are in more than one location. That's another theme that assists VPC – workers are not chained to their desks anymore, so corporate training cannot be either.
Companies to benefit from remote and mobile training include Resources companies that have staff working on rigs offshore or exploring out in the field in faraway places like Africa.
The penny has dropped that all corporate operations and functions must consider the wider themes affecting society including connectivity, mobility and customisation.
Fast forward to today and forward-thinking HR managers have been seen looking like this: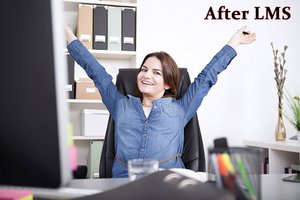 That's because a lot of their time can be saved and better utilised with an LMS solution such as the one VPC has developed.
What you want, when you want it
The 'Velpic Supervisor' app has been created to further the company's objective of providing a single platform to address all the training needs for an organisation.
The app acts as a companion application for supervisors and provides a variety of follow-up tasks for training management and industry compliance via smartphone.
Using the app, supervisors can view, send notifications and verify lesson statuses to manage trainees.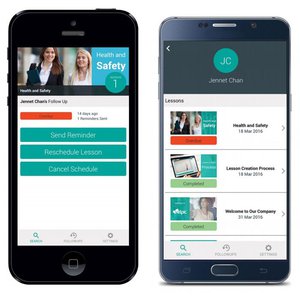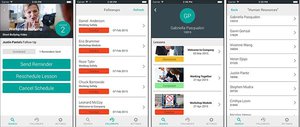 The app works with Velpic's web-based browser function to provide a complete native mobile experience – of benefit for anyone who runs a remote location business.
Velpic Supervisor is the first of two native apps, with the second currently in development and due to go live in Q3 2016.
This in itself could serve as a price catalyst for VPC later this year.
The mobile app further improves VPC's already impressive offering simply by making training more accessible, interactive and user friendly.
Here is a quick stat-attack:

VPC's platform makes corporate training a far more rich, interactive and effective experience.
Meanwhile, companies are being required to expand their training schemes to accommodate better working standards. In the US alone, SMEs currently spend $2000 per employee per year and there's currently ~5 million such businesses in the US. Globally, there are millions more SMEs that will ultimately need a robust eLearning training solution.
This is the kind of market landscape we like to maraud into here at The Next Tech Stock – a growing market with a unique idea that solves many existing problems costing companies millions.
Scaling into America
If you're a new business targeting SMEs as your prime customer base, then having a presence in the US is essential.
The US is the world's leading incubator of SMEs with around 5 million currently registered.
That's probably why VPC pulled the trigger on its recent deal with ADP (NASDAQ:ADP), a leading provider of cloud-based HCM solutions with more than 630,000 clients and 35 million end-users spread across over 100 countries.
ADP will market VPC's eLearning platform on its global human capital management (HCM) marketplace thereby creating a neat entry into the US.
The agreement means VPC's platform will be included on the ADP Marketplace as part of a gradual integration plan that will initially see ADP marketing VPC's platform, before moving onto a fully integrated partnership that conjoins ADP's and VPC's platform into one holistic entity with a seamless user experience.
Full integration is expected to be completed by the end of Q3 2016. Upon completion, the agreement would see VPC's platform marketed to over 630,000 potential users globally from a US springboard.
The rainmaker's influence
Xero's former Rainmaker Leanne Graham joined VPC's Board late last year and is most likely orchestrating VPC's ongoing revenue push as we speak.
The former executive of Xero's New Zealand operations has a strong track record with Software-as-a-Service (SaaS) businesses and will focus on driving the strategy for customer acquisition growth and international expansion.
Upon her appointment, Ms. Graham told The Australian ,"I am really passionate about the space, really passionate about the team and really honoured to be invited to chair and help them with the global expansion.
"I am really excited about a platform that has the opportunity to disrupt not just locally, but globally,'' Ms Graham said.
As general manager of Xero NZ, Ms. Graham grew the business from 4000 customers to 120,000 over three years and increased revenues by 500 per cent.
She also drove the growth of early stage mobile employment management platform GeoOp and is the co-founder and director of iExecute SaaS.
With 28 years of experience under her belt, Ms. Graham has now set her sights in developing Velpic's interests including expanding its enterprise growth strategy and launching the SME strategy.
Cornerstone investor
Yet another high-profile pillar supporting VPC's foundations is investor support from Tony Gandel , son of billionaire Chadstone Shopping Centre property developer John Gandel.
As part of VPC's ASX listing the company elected to raise between $3M-$5M via a capital raising. Now complete, VPC raised in excess of $4M while picking several high-profile investors that have a knack for backing the right horse.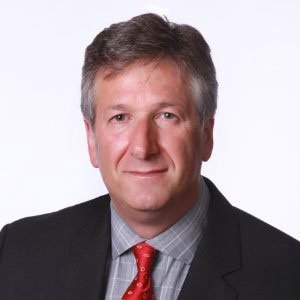 Tony Gandel, Managing Director at Gandel Invest
Mr. Gandel Snr bought a stake in Melbourne's Chadstone Shopping Centre in 1980 , now the largest retail shopping centre in the southern hemisphere. Son Tony runs Gandel Invest, which has made strategic investments in technology companies in Australia and the United States, including the US-based Datacastle.
Some of the other lesser profile names now invested in VPC includes Sanlam Private Wealth, Alignment Capital, Shaw and Partners, as well as Gandal Invest.
Cloud computing could be worth approximately $190BN by 2020 with 60% of businesses having the majority of their infrastructure powered by cloud-based solutions.
Cloud computing is truly on the march for the betterment of business operations worldwide.
It's very possible that over the next few years, most businesses will have switched their operations to cloud-based systems for storage, security and HR eLearning solutions.
The rapid take-up of its platform by companies from all walks of life including resources, construction and digital media, suggests that VPC's solution is exactly what Corporates are looking for.
The company has positioned itself for a shot at the biggest SME market in the world and has recruited a star-studded team to make it happen.
Remember though that the company is in its early stages and thus professional advice should be sought of considering this stock for your portfolio.
Large cornerstone investors are on board with the necessary funding secured to grow.
Last but not least, VPC also has received numerous accolades from industry peers which to us here at The Next Tech Stock , represents a glowing validation that VPC's product is both well-made and sits in an industry niche with strong demand.
VPC represents an investment that backs the current SaaS trend all about minimising fixed costs and capex whilst creating a highly scalable business model that's able to go global from day one.
And it has.
---