Tiny ASX Company to Supply Tech to GM and Volkswagen: Potential $50BN Market by 2018?
Next year, it's predicted that 20% of all new vehicles produced will be connected to the internet. The "connected car" market – vehicles linked to the internet – could be worth close to $50BN by 2018. By 2025, every single new car produced could be connected...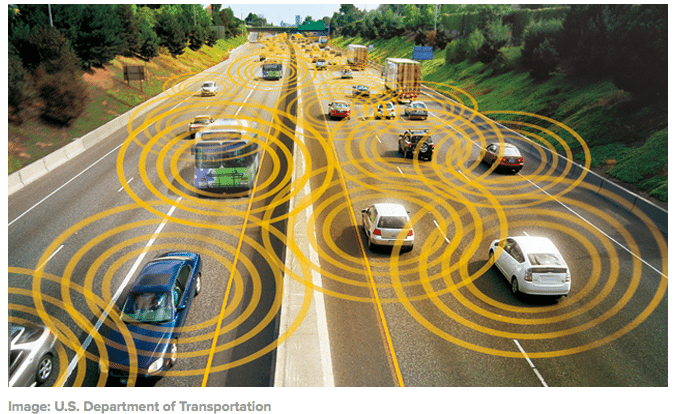 This rapidly emerging tech industry has created a lot of opportunities for well positioned companies to make money. It's all part of the " Internet of Things " and aided by storing data in the cloud. In just a few years' time, industries like car safety and security, vehicle data, navigation, in car infotainment and insurance will all be influenced by connected cars and the benefits they offer. Given their global scale, new industries related to connected cars could be worth millions of dollars in the coming years, as the transition to connected cars is made. It is clear that connected cars are creating opportunities never envisaged before. Some companies are at the forefront of this revolution in the automotive industry and are honing their technology to best combine the internet with cars. 5 years ago, TuneIn, a private US company that owns an internet radio app was capped at just $10M USD. Fast forward to today and it has raised $56M in Silicon Valley VC funding alone – and may soon be listing on the NASDAQ... one of the big reasons for all the funding is that it's planning to adapt its technology into US cars. Even Google has made an investment in TuneIn. But that early stage investment ship has sailed. Whilst TuneIn focuses entirely on the US connected car market, closer to home, a tiny Australian tech company is quietly planning to insert itself into the Asian and European connected car markets – this is a large and growing portion of the market. This ASX listed tech company is capped at just $11M AUD, and similar to TuneIn, it's already signed on as an Application Development Partner with car industry Goliath General Motors (GM). 2,600 companies applied with GM and just a few were selected – our recent investment included. This company is working closely with GM right now in a two year rolling contract to develop their product. If this company's technology is approved by GM and certified for distribution, in a few years' time, this company's technology may one day be embedded in new GM cars. GM produce over 8 million cars per year – that represents an approximate 12% market share of total new vehicle production numbers. It's not just GM – an Accredited Supplier Agreement has been signed with Volkswagen. Volkswagen are another big producer of cars – over 7 million vehicles per year. And just days ago this company signed yet another agreement – this time with the one of the world's largest automotive suppliers Continental . Continental are capped at 28BN EUR and had sales of over 33 BN EUR last FY. And now they are working with the tiny tech company we have just made an investment in. These deals are all part of the company's plan to insert their products into as many new cars as possible in the coming years. Auto production cycles take anywhere between three and seven years so anyone who supplies products or technology to a car manufacturer is doing well – getting in the door is not easy. By inserting their products into as many new cars as possible, this company plans to collect as much comprehensive in-vehicle data as possible. This lucrative, unique data can then be on-sold to third parties like insurance companies, advertisers, traffic planners, and anyone else that might be interested... Connected cars are completely new – in a few years' time no one can predict the opportunities that will be available for innovative ideas and ways to make money from them. This company is well placed to take advantage of these opportunities, with a board full of seasoned professionals that bridge the gap between the automotive and tech worlds. The ASX listed tech company we have recently invested in is at the forefront of this tech wave that is sweeping the globe – remember 100% of cars could be connected to the internet in a few years' time. Introducing our very latest long term investment:

Connexion Media
ASX:CXZ
Connexion Media (
ASX:CXZ
) is a Melbourne based, ASX-listed technology firm that supplies software and services to web connected cars. The main way it does this is through
miRoamer
, an in-vehicle infotainment service and digital radio app allowing users to listen to radio stations from anywhere in the world over the internet. CXZ's app has been designed to be embedded into cars by the manufacturer or integrated into cars via a smart-phone. The app version of the technology was just launched on Android and an Apple iOS version is coming soon:

But here is the catch – it's not just a digital radio app.
CXZ's miRoamer is also a vehicle data collection service.
Data analytics services can package up anonymous data and on-sell to third parties like insurance companies or advertisers.

CXZ plan to generate revenue from miRoamer not only through advertising within the digital radio service – this technology is designed to send vehicle data to the cloud, which CXZ can package up and on-sell to interested third parties. In the future the data collected by CXZ will be used to create and inform new products, all related to the connected car. In essence, CXZ want to become 'the Google of the connected car'. Google offer many products – a search engine, maps, phone operating systems – amongst dozens of others. But it all comes back to one thing – collecting data and using that for advertising to generate revenue – the products sit around the data collection. CXZ have a long way to go, but this is their ultimate vision. CXZ's miRoamer product may one day be installed as standard in a number of new GM or Volkswagen cars that roll off the production line in the future. miRoamer is CXZ's flagship asset, however it's just the first of many software services which CXZ plan to deliver in the connected car ecosystem. Given CXZ are early movers in this space, we are looking forward to seeing what they've got up their sleeves – The commercial opportunities in the connected car market are potentially enormous. miRoamer could be the tip of the iceberg for CXZ. Through one web connection, CXZ can generate income from multiple streams. With customers already using miRoamer, CXZ's time to market for services can be much shorter – leading to improved upselling opportunities for CXZ. Radio stations can charge subscriptions through miRoamer and pay a fee to CXZ. But most promisingly, the device can collect real time data on listening and driving habits that can be packaged up and sold on by CXZ to advertisers to run targeted campaigns. That same valuable data can also be sold to other third parties like insurance companies interested to develop accurate financial modelling and even municipalities who could develop road plans with it.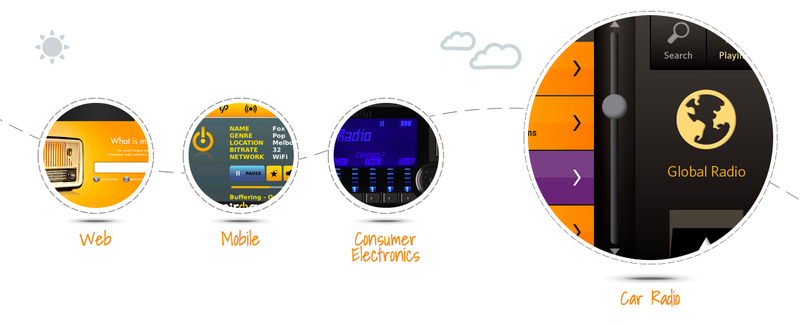 The possibilities are endless – and just like with mobile apps, the more connected cars there are, the more ideas people will have for making money from them. If CXZ's technology is installed in cars it could be a platform through which other ideas are monetised. This is just the beginning in the new world of connected cars and CXZ has a box seat for the big show. The key difference between simple smart phone apps and apps adapted to cars (like CXZ's) are the barriers to entry. With vehicle commercialisation and production cycles taking many years, and major safety hurdles related to in-vehicle products, the barriers to enter the connected car market are much higher. The miRoamer technology has been under development since 2008 and CXZ has struck development and supplier agreements with GM and Volkswagen Group – two of the world's biggest automakers – which has created potential to insert the miRoamer product into their next generation of cars. We mentioned above the recent deal was also signed with Continental, the 28 BN EUR capped German automotive group, for the supply of radio and music content:

Continental's interior division will integrate CXZ's miRoamer radio and music service in its state of the art infotainment hardware systems that are expected to be sold to a number of automotive manufacturers worldwide. These are all big achievements – and one we hope will snowball with more partnerships with other carmakers and parts suppliers, eventually leading to the miRoamer product coming off the production line in a new car. CXZ has early mover status in a potentially very large emerging global industry, agreements with tier one auto makers, plus a board packed with IT and auto industry heavy hitters. The driving force behind CXZ is the CEO George Parthimos, who is determined to see it succeed. George has over 20 years' experience in IT industries, and specialised with Telstra in emerging technologies. In 2007, George was recognised by the Bulletin Magazine, as a member of their "Smart 100" list, highlighting some of the brightest individuals in Australia. Here he is on Sky News when CXZ IPO'd, in this video George explains CXZ's potential in his own words:
---
Have you heard about Raisebook?
Joining Raisebook will give you free access to opportunities not normally available to general retail investors – however you must qualify as a sophisticated investor under Section 708 of the Corporations Act.
These opportunities are as diverse as stock placements, seed capital raisings, IPOs, options underwritings. Plus a whole host of other high risk, high reward investment opportunities not available to the general public (careful – this stuff is high risk!).
Please note: Raisebook is a related entity of S3 Consortium Pty Ltd as defined in Section 9 of the Corporations Act 2001.
---