SKF Brings Big Data to Brazil's Expanding Retail Sector
article PUBLISHED: 22-05-2015
Brazil's growing middle class spent over $550 million USD in 2014.
Huge amounts of that spending went into cash registers and card readers of Brazil's retailers.
Brazilians may love football, samba and Carnival – but they also love to shop.
SkyFii Ltd (ASX:SKF) has long been eyeing Brazil for its push to put big data into the palms of retailers across the world, effectively, efficiently, and with scale.
SKF sets up public Wi-Fi networks that help shoppers shop, give advertisers a chance to influence them, and collects big data on their behavior that can be crunched into retail sales strategies.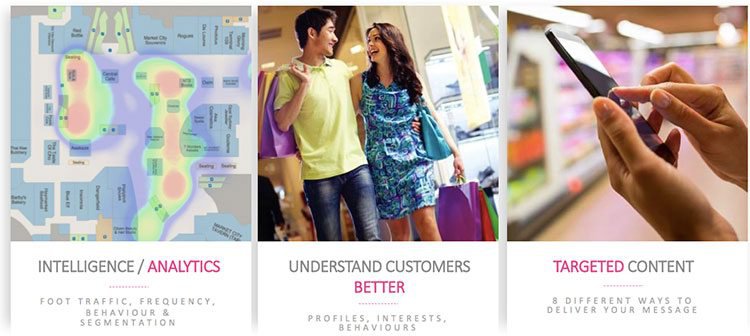 And in just over three years of operation, SKF is in rollout or commercial discussions with over 200 major shopping centre groups across Australia, New Zealand, Indonesia, South Africa... and now Brazil.
SKF has just won a highly competitive tender process to provide a public Wi-Fi network and big data analytics to one of Brazil's largest retail groups – Iguatemi .
If this trial is successful, then SKF will deploy its tech across 17 major shopping centres in Brazil – and potentially rake in millions of dollars in regular revenue.
The company generally charges a set-up fee of up to $300,000 for the Wi-Fi network, plus an ongoing fee of up to $5,500 a month to keep it running, crunch the data and deliver targeted marketing.
SKF can also sell advertising and promotional space to retailers who want to use the Wi-Fi network to push their products.
It's also just set up re-seller agreements with a New Zealand IT services specialist and a Google Enterprise focused services company in Thailand with customers across South East Asia – so there could be more customers coming soon.
All this comes after the company secured a deal with telecoms provider Optus that will see it provide services to the 21 Westfield shopping centres across Australia and New Zealand.
It's also just received commitments from existing and new sophisticated shareholders to raise A$2.8M in a placement to drive forward its existing contracts and expand its sales and development teams to cope with all the new work – and get its hands on more...
Via this capital raising, the company attracted some high profile investors – Kathmandu founder Jan Cameron, and WIN Corp owner Bruce Gordon... These sophisticated investors obviously believe in SKF's long term potential too.
SKF's big data advantage allows the kind of service retailers used to dream about – and now SKF is selling it around the world...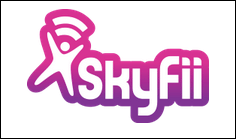 We first wrote about SkyFii Ltd (ASX:SKF), currently capped at around $21M, in the article Big Data: ASX Tech Company Unlocks for $273BN Retail Sector .
The accountancy group PriceWaterhouseCoopers estimates that $3.8BN of earnings is left on the table because of missed sales in Australia's $273BN retail sector.
PwC says these sales are missed because retailers are ignoring the power of big data and still groping around in the dark, guessing at ways to increase their throughput.
Big data is the analysis of huge sets of information to identify trends and patterns, make predictions on what will sell, and figure out what makes customers tick – and spend.
Big data is like a flashlight that illuminates new marketing and retail opportunities – and SKF has developed one of the brightest torches around.
A great place to expand your knowledge of the company is via its new Investor Presentation :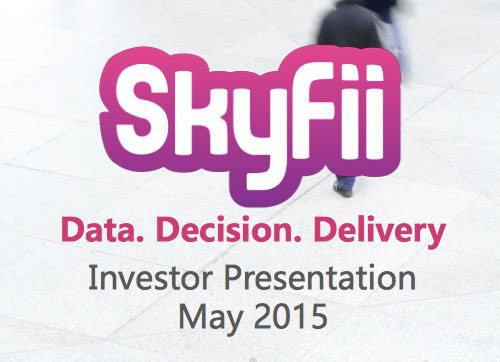 In this article, The Next Tech Stock is going to show you the new opportunities coming its way.
SKF deploys its cloud based technology over free public Wi-Fi networks in retail areas, and with that gains access to all important customer data.
The Wi-Fi networks show high quality targeted and personalized content, promotions and adverts to customers on their smart phones and tablets.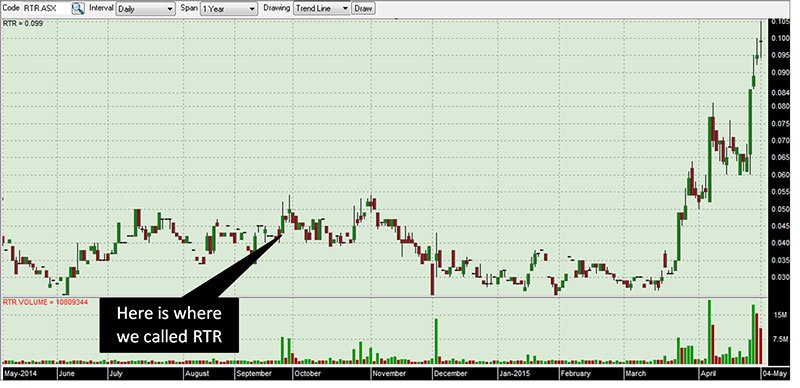 That wireless connection then harvests huge sets of data on everything from how long people spend in a food court to how much they spend at The Body Shop – understanding the customer's needs and wants is the top priority.
SKF then crunches the numbers and identifies trends and patterns to make predictions on what will sell and what makes customers spend.

The technology can also make the shopper's experience more fun, efficient or engaging, ensuring they return again and again to spend more and more.
The company already has a list of over 200 centres now demanding the use of its technology, many of them major Australian retail groups including the GPT Group, Brookfield, and Ipoh – which owns Sydney's QVB, Strand Arcade and Chifley Plaza.
SKF's deal with telecoms provider Optus will see it provide services to 21 Westfield shopping centres across Australia, which will soon have SKF's guest Wi-Fi and data analytics services installed.
And Australia is just the start – SKF is going global with existing market presence in South-East Asia, South America and South Africa already.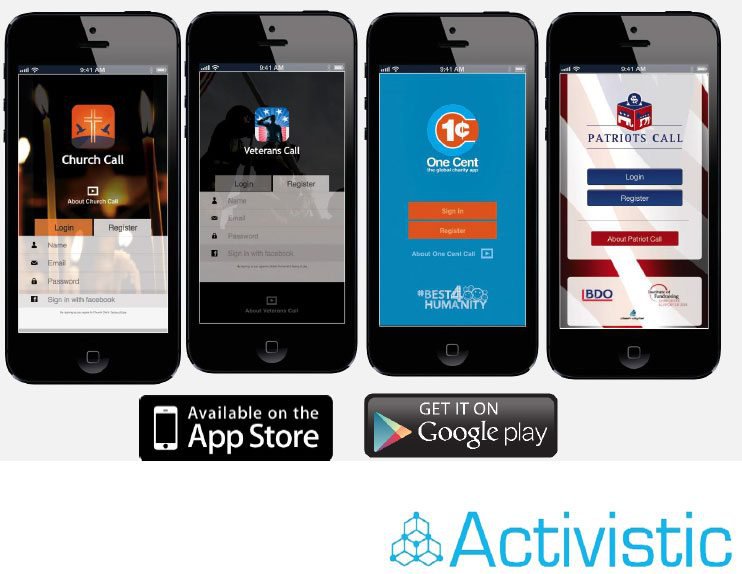 For just one of SKF's revenue channels – its analytics services, SKF can charge according to the size and scale of the venue:
For small venues there's a $300 set up fee and up to $100 a month in management fees. There are millions of businesses this size around the world so even the small fry offers SKF a big chance.
But the big prize is large retail centres and airports – SKF can charge up to $300,000 in set up fees and up to $5,500 a month management fees.
There are thousands of airports around the world, and hundreds of thousands of shopping centres – so imagine if they were all wired into SKF's Free Wi-Fi and data analytics technology.
And right now, SKF has just won a golden opportunity in Brazil...
Brazil opens its retail doors to SKF
SKF has just been given preferred partner status by one of Brazil's largest shopping groups – Iguatemi – which owns and operates 17 shopping centres and three office towers across this rapidly growing BRIC nation.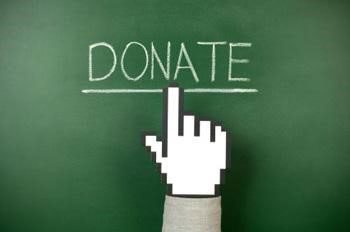 Iguatemi is one of the largest full-service companies in Brazil's shopping sector – it handles every aspect of retail from planning and construction of malls and outlets to the day-to-day ringing of their cash registers.
And right now an SKF free public Wi-Fi system with full data analytics is in operation at Iguatemi's flagship store, Market Place, in the major shopping hub of Sao Paulo.
SKF is contracted for a five year period and is currently gathering data on Iguatemi's hundreds of thousands of customers...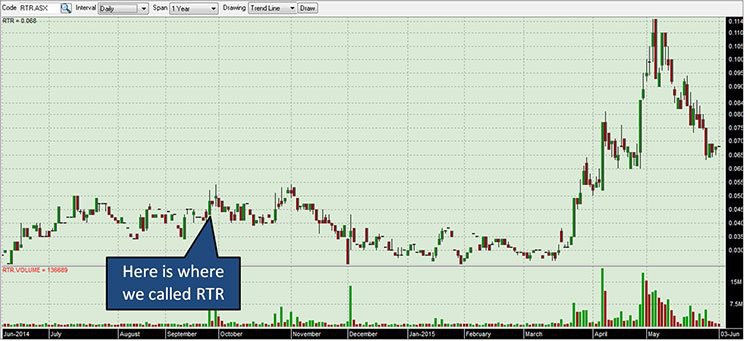 SKF hasn't released any hard figures on how much this deal is worth – yet.
This is just for one shopping centre – if the Market Place deal proves to be a success then SKF could soon see its services rolled out across Iguatemi's entire Brazilian retail empire.
To get this opportunity, SKF participated in a highly competitive tender process against a number of major international Wi-Fi driven data services providers.
SKF came out on top – and the prize is a chance to work with a Brazilian retail group so big it's listed on the Sao Paulo stock exchange and had a turnover of approximately $200M USD last year.
Brazil's retail sector itself is very large and growing fast, and is a top priority target for SKF's global expansion.
Brazil just hosted the Football World Cup. It's hosting the 2016 Olympics. And its economy is part of the BRIC nations of up and coming powerhouses.
In recent times the overall Brazilian economy has been sluggish – but its retail sector is continuing to grow.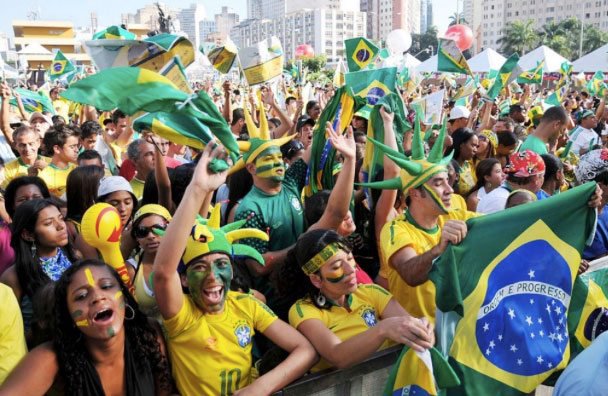 The main driver of the retail economy's growth is the emerging Brazilian middle class who spent $550M USD in 2014.
This is what SKF is now tapping into – first at Iguatemi's Market Place shopping complex in Sao Paulo, and hopefully the rest of its retail empire soon.
And if SKF can seal the deal with Iguatemi, it could do business with other retailers in Brazil, before connecting with retailers in Argentina, Chile and the rest of South America.
This deal further strengthens SKF's rollout of its services across the globe with many shopping centres now using the technology.
And to help keep up the momentum, SKF has just raised some extra cash to keep its sales doors wide open...
Our Track Record
Regular readers of the Next Tech Stock will be familiar with our long-standing interest in high potential stocks.
To note just a few:
The past performance of these products are not and should not be taken as an indication of future performance. Caution should be exercised in assessing past performance. These products, like all other financial products, are subject to market forces and unpredictable events that may adversely affect future performance.
Capital raising brings $2.8M to the SKF war chest
SKF has just announced firm commitments from existing and new sophisticated shareholders to take part in a placement of new ordinary shares to raise AUD$2.8M.
Some high profile investors are now SKF shareholders, including Kathmandu founder Jan Cameron and WIN Corp owner Bruce Gordon.

The price of the new ordinary shares is 22c each – a 10% premium to the last capital raising in November of 2014, and an 18.9% premium on the closing SKF share price on the ASX before the placement was announced.
The new funds will strengthen SKF's balance sheet and provide it with new working capital.
The priority is to fund the delivery of its existing contracts in Australia and overseas, allow the company to expand its sales, development and operations teams to grab more commercial opportunities.
And SKF has just got its hands on two more of those...
Re-seller agreements bring NZ and Thailand into play
SKF also recently signed two re-seller agreements with leading companies that could bring in yet more business.
These re-seller agreements empower two companies – New Zealand's Select IT and Thailand's GoPomelo – to identify new customers, promote SKF's products and services to them, and then enter into a supply agreement.
These two companies will manage the whole process, and give SKF a cut of the proceeds. Simple.
By entering into these re-seller agreements, SKF gets easy access to retail sectors of New Zealand, Thailand and South East Asia. Let's see how...
SKF collaborated with Select IT earlier this year when it signed a Master Services Agreement with the New Zealand Property Group to provide its retail outlets with data analytics and Wi-Fi networks.

Impressed with the result, SKF tapped Select IT to help it expand further into the land of the long white cloud.
Select IT has a wide pool of specialities under harness that allows it to work with major businesses including HP, Citrix System, Cisco and Aruba Networks. The latter two are also development partners for SKF; so there is plenty of synergy here.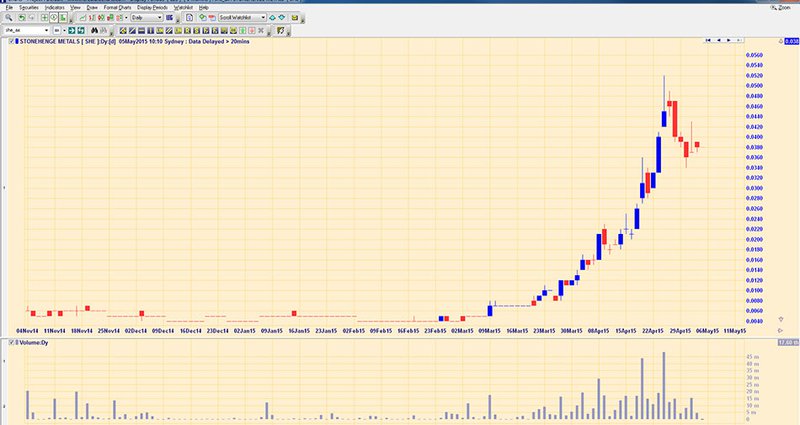 SKF's second re-seller agreement is with Thailand's GoPomelo , an IT solutions group with clients across South East Asia and strong Google Enterprise links.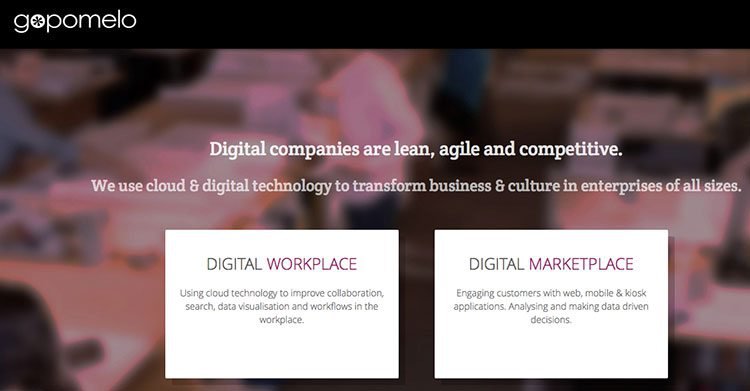 GoPomelo specialises in setting up a full spectrum of cloud based IT services, optimised for Google, that can automate and enhance any business.
This is very much in line with what SKF does – using Wi-Fi networks to make shopping easier for customers, and harvesting data for retailers to use to win more sales and loyalty.
Both re-selling deals are for a year and will be renegotiated when they're up. Hopefully by then we see lots of new clients signed up and using SKF's services in New Zealand and South East Asia.
Next on SKF's shopping list
In the coming months we could see SKF sign up Brazil's Iguatemi shopping group as a full customer for its Wi-Fi and data analytics services.
Right now SKF has one of Iguatemi's shopping centres wired up as a trial – there's 16 more up for grabs and three office blocks – so we'll be keeping an eye out for any news on that.
And with two re-selling agreements in place for New Zealand and South East Asia, SKF could soon be getting even more customers in new markets.
With $2.8M coming from a placement of shares to investors, SKF is primed to expand its sales force to go after and then take on even more clients.
SKF's technology is globally sellable, scalable and significant, with multiple big retail groups starting to sign on to buy it.
Given the nature of this company, we won't be surprised if more deals are announced soon...
Have you heard about the Next Investors VIP Club?
Joining this Club will give you free access to opportunities not normally available to general retail investors – however you must qualify as a sophisticated investor under Section 708 of the Corporations Act.
These opportunities are as diverse as stock placements, seed capital raisings, IPOs, options underwritings. Plus a whole host of other high risk, high reward investment opportunities not available to the general public (careful – this stuff is high risk!).
Just fill in the form and you will be alerted to the next opportunity.
---