Sales 'Rainmaker' from $2.6BN Tech Giant Joins ICX Takeover Target Velpic
PUBLISHED: 29-07-2015 11:30 a.m.
International Coal (ASX:ICX)'s $5.2M reverse takeover of Velpic is quickly approaching with final confirmation expected in the coming months.
ICX is due to complete the deal and the re-listing as Velpic by the end of September 2015 as the former coal explorer moves to the technology sector.
In the meantime, Velpic is progressing on all fronts to ensure a successful listing and maintain its strong performance to date.
As part of a global expansion strategy, Velpic (ICX) have recruited a rising star in the cloud-computing space: Ms. Leanne Graham.
A former General Manager at Xero (ASX:XRO, NZE:XRO), Ms Graham led the firm's growth in the Asia-Pacific region between 2009 and 2012 – a key phase for the company, now capped at over $2 billion.
One of her shining achievements was convincing almost all of New Zealand's accounting firms to embrace Xero as its chosen accounting platform – An unprecedented achievement that gave rise to her nickname: "The Rainmaker".
Xero saw a three-fold increase in customer volume and a five-fold increase in revenues at its New Zealand business unit under "The Rainmaker's" stewardship.
With an excellent track record in the cloud-computing space, Ms. Graham's appointment reaffirms Velpic's ambition to become a leading provider of cloud-based Learning Management Systems (LMS) globally.
Her appointment to Velpic's board is a strategic move designed to emulate the success experienced by both Xero and GeoOp, a cloud-based software solution for mobile businesses.
Lately, we have seen a number of ASX shells grow in size on the back of pending reverse takeovers of tech companies: Aziana Ltd and Potash Minerals to name a few...
Whilst ICX remains a speculative stock and a high risk investment – there is no guarantee of success – the big question is, could ICX/Velpic be the latest addition to the successful tech RTO stable?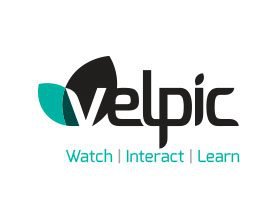 We first covered International Coal (ASX:ICX) a few weeks back in our article – '$191BN Cloud Software Industry: ASX Shell to Re-list as Tech Company' , where we drilled into the details of ICX's RTO of Velpic. Since our release of that article, ICX's share price has risen over 215%: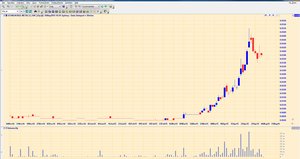 The past performance of this product is not and should not be taken as an indication of future performance. Caution should be exercised in assessing past performance. This product, like all other financial products, is subject to market forces and unpredictable events that may adversely affect future performance.
Since that time, Velpic continues to grow its business, recording a record breaking month in June, and appointing the Kiwi Rainmaker from Xero, Ms Graham. Even The Australian covered the story earlier this week...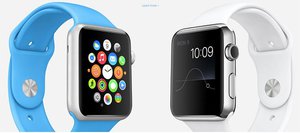 Ms. Graham's appointment to Velpic's Board is a high-profile move of a rising star in the cloud computing domain.
Dubbed by 'New Zealand Business' magazine as the 'The Rainmaker' – referring to her ability to generate revenue from cloud-based solutions in a variety of IT businesses over the past 28 years, Ms Graham has been appointed to Velpic's board as Non-Executive Director. Ms. Graham will be responsible for driving growth at SaaS-focused Velpic, given her past experience with SaaS business models.

During her tenure at Xero, Ms. Graham delivered a three-fold increase in customer volume and a five-fold increase in revenues at Xero's New Zealand business unit.
This adds to possibly her most lucrative achievement whereby Xero managed to secure almost every single accounting businesses in New Zealand as one of its customers, thereby helping Xero stamp its dominance in the region.
She is now looking to repeat that market dominance with Velpic (ICX).
Her stellar performance at Xero sparked her own personal entrepreneurial activity in cloud computing, with the creation of 'iExecute SaaS Ltd', a business consultancy and 'Cloud Rainmakers', a strategic investment company, back in 2012.
'Cloud Rainmakers', provided $500,000 seed capital for tech start-up company GeoOP , a cloud-based job management tool for trades and service businesses.
Serving as part-time CEO, Ms. Graham led the firm to achieving 500% growth in 2013, successfully raised $10M in private funding and took award-winning GeoOp public on the small-cap NZAX in October 2013.
Now at Velpic (ICX), it is hoped she can emulate her past success at Xero and GeoOp...
Velpic on Cloud Nine
With a high-calibre Board appointment, ICX is now on the path to finalising its metamorphosis from a dormant coal explorer, to a disruptive tech company aiming for the top of its field. At the same time, there is no guarantee of success here, and ICX remains a speculative stock – the transaction is dependent on ICX raising up to $5M to complete the deal.
Velpic first caught ICX's eye due to its cloud based technology platform and the marketplace it finds itself in.
Velpic develops and services a sophisticated cloud-based platform to enable companies to train and educate their staff. Operating in the Learning Management System (LMS) marketplace, Velpic's solution goes above and beyond what traditional LMS providers typically offer.
Velpic's big differentiator is its video editing functionality that allows users to create professional video content – directly from a cloud-based platform – which can then be distributed to other staff or even marketed via a dedicated marketplace for sale.
The Velpic Platform also allows firms to track, manage and schedule training programmes for all its staff, from one cloud-based solution.
As well as an impressive rise in ICX's share price owing to the imminent reverse take-over, Velpic's own internal performance has also not waned over the past month or so.
In June, Velpic posted a record-breaking month having completed a cumulative total of 12,000 lessons and recording Velpic's 11 th consecutive month of steady growth in lessons completed: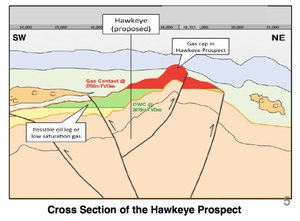 Not only is Velpic's Platform continuing its rollout but Velpic has signed up two more top-tier companies as clients, further supporting its overall market standing and growth prospects.
Velpic welcomed $60M capped, ASX-listed Imdex (ASX:IMD), a leading supplier of drilling products to the mining industry and BJ Catalano, a well-established bulk haulage facilitator in Western Australia.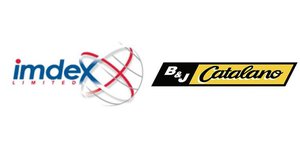 Both companies will utilise Velpic's cloud-based platform to provide internal training, individual lessons and compulsory training for all its staff.
All Velpic clients pay a fixed monthly SaaS fee for access and recurring fee based on the number of lessons completed – otherwise known as Pay Per View (PPV). So far in 2015, Velpic (ICX) is growing its SaaS and PPV fees at greater than 30% month-on-month which builds the foundations for Velpic (ICX)'s long-term success, given its recurring revenue model.
In tandem, Velpic's sister company Dash Digital (also included in the upcoming RTO) has reached a significant milestone of hosting more than 100 company web sites on its digital books; including powerhouses such as Ausdril (ASX:ASL) and Sandfire (ASX:SFR).
Here's a reminder of Velpic's other high-profile clientele:

And once Velpic lists via ICX, we expect this upward growth path to continue...
Floating in a Cloud of Opportunity
ICX have seen the opportunity inherent in Velpic's business model – which is supported by strong growth in the tech markets it finds itself in.
The global market for Corporate Learning and Development grew at annual rate of 15% in 2014 and is worth approximately US$130 billion while the Learning Management System (LMS) niche is expected to grow 25% annually to reach US$7.8 billion by 2018.
The market for cloud computing is expected to grow from US$58 billion in 2013 to US$191 billion in 2020, before that, in 2018, it's expected more than 60% of businesses will be turning to cloud computing for their IT needs.
Further still, the trend of workers going mobile and working from a tablet continues to increase – within the next 2 years, 70% of workers will be using tablets in one way or another.
These projected growth rates in SaaS, LMS, cloud computing and Mobile use underpin Velpic's global strategy and expansion plans, to be implemented by Leanne Graham and the rest of Velpic's Board including Russell Francis, Patrick Connell and Glen Moora.
Once ICX re-lists later this year, Velpic will have a clear runway...
Velpic (ICX) is looking to grow its customer base without excessive marketing expenditure...
In order to achieve this Velpic intends to utilise affiliate agreements, white-label solutions and reseller incentives. This type of modus operandi was successfully implemented by Xero during its growth spurt between 2009 and 2012. $2BN market capped Xero added 120,000 customers over 3 years by launching a strategic partnership program so we fully expect Velpic (ICX) to tread a similar path under the guidance of Ms. Graham.
Geographically, Velpic (ICX) is keen to focus on the largest markets for e-Learning and online education making the United States, Singapore, Hong Kong and Europe the target regions for future expansion. In the U.S alone, 18% of all training is done through mobile devices and large firms can typically spend over $2,000 per employee per year.
ICX is expected to re-list as Velpic around late September 2015 although this is still subject to change. ICX is a speculative stock, and if ICX cannot raise sufficient capital, the deal may not go ahead.
However once the formalities are completed, and ICX finalises its $5M cash-raising, Velpic will have a clear runway at rapidly scaling its business to the next level and achieving stellar results similar other cloud-based SaaS operations such as Xero and Atlassian.
With its Board now assembled, several landmark clients on-board and a $190BN industry in waiting, Velpic's future is most definitely in the Cloud.
---