Rivalling Tinder in the App Store: DTX Launches in China
PUBLISHED: 26-05-2016 09:41 a.m.
Hong Kong tech company DateTix (ASX:DTX) has started its push into one of the largest – if not the largest, online dating markets in the world.
We've had our eye on DTX for a while – watching as it used its local Hong Kong market as the base to test and learn, before moving onto the much, much larger Chinese market.
DTX has been tremendously successful in just a few short months in Hong Kong – passing even the likes of Tinder in app store rankings back in March, across both iOS and Android.
That's not a bad result for a company worth around $13 million.
It does, however, remain a small company, with no guarantee of success – so caution should be applied to any decision with regard to this stock and your portfolio – it is early days here.
DTX is in a space now where it's proved that it can launch a product into a test market and have it work – now the company is aiming to repeat the trick in its grand plan to capture a slice of the Chinese singles market which is being shaped by one of the greatest demographic shifts in world history.
DTX's launch in China follows approval from 10 of the top app stores in the country across iOS and Android platforms. That's a reach of approximately 85% of the 600 million mobile Internet users in the country.
Meanwhile, the China launch creates significant revenue potential across advertising, gaming and dating services markets, with a combined market size of approximately $28BN annually.
China is one of the largest and fastest growing online and offline dating markets, driven by rapid urbanisation and the social change that comes with that, but the dating market is yet to be penetrated by any large Western-centric dating brands.
DTX is hoping that it can fill the breach.
In this article we'll go through the DTX playbook, its move into China and tell you why the company is confident enough to start launching into new markets.
Re-introducing:

DateTix

To understand the opportunity DateTix (ASX:DTX) presents, you need to know how it differs from other dating apps and how it chooses to monetise its user base.
We have written extensively about this in the articles DTX Attracts Thousands of Users Just Weeks after Launching , DTX Proposes Uber Dating Experience in $4BN Industry and New ASX Listing: Online Dating Platform to Follow Tinder's $3.6BN Path?
So let's cut to the chase and recap the different ways that DTX can make money from its user base ...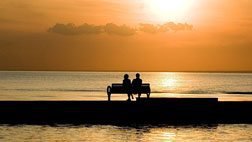 As with any online play, DTX is building an audience – and if you have people online in the same place you can monetise them.
DTX makes money on two fronts: 1) from users, and 2) from advertisers.
DTX makes money from the users directly by having them pay for the right to post featured dates, buy in-app virtual items etc., and by charging on an ongoing subscription basis for added functionality.
And secondly from advertising and e-commerce.
DTX can deal with local merchants to make sure dates are hosted at their venues. This involves 'highlighting' particular venues or events at the top of in-app searches, and selling discount vouchers to DTX members that are redeemable at local merchants.
These are all deals DTX can do with the local merchants for increased revenue – then, it also happens to have a great deal of user data to sell to advertisers...
Advertisers are always looking for the most effective way to reach a potential customer in the most effective and targeted manner rather than just broadcasting and hoping for the best.
What a DTX user hands over (by consent of course) is data such as location and interests, age, gender etc.
So, it's pretty easy to target an ad for a car to 20-30 year old males who list automotive interests in their profiles...
This doesn't include all the potential uses of the data as right now DTX is focused on user acquisition.
In addition to this online model, it's also charging users through an offline matchmaking business. On average a matchmaking client will pay $3000 for DTX to set up a date, and to this end it seems to be going OK – cash receipts in the March quarter alone were nudging $300k.
DTX's game plan has been to prove it can build a stable business in Hong Kong – using then use the model and the lessons learned to replicate the same playbook and expand into other markets.
China road ahead
Starting in Shenzhen, DTX will replicate its business model in each city it enters in China, building and cultivating an ecosystem of members and merchants.
Having announced its launch into the China market, DTX plans to expand first into the four Tier 1 cities with a combined population of approximately 70 million people.
DTX plans to have all four Tier 1 China cities in play by early 2017 and will then set its sights on other major cities throughout China.
Figures show Shenzhen has approximately 11 million people, Shanghai approximately 24 million people, Beijing approximately 22 million people and Guangzhou approximately 13 million people.
However, the DTX app goes beyond those city borders.
It is now available for download on 10 of the top app stores in China across iOS and Android platforms. These app stores reach approximately 85% of China's overall 600 million mobile Internet users, and include Apple App store, Tencent App Store, 360 Mobile Assistant, Baidu Mobile Assistant, Xiaomi MIUI App Store and Wandoujia.
That is a substantial addressable market and DTX has put in place an experienced marketing and engineering team to capture market share across multiple online and offline businesses.
How much of this market DTX can capture remains to be seen, so don't make your investment decision based on speculative market numbers – it's always a good idea to seek professional advice.
The China phase of DTX's growth begins in Shenzhen, given its close proximity to Hong Kong, but it will soon move into the other Tier 1 cities, before expanding its social platform across other cities in China.
The important thing to remember during this expansion phase is that R&D and administrative costs remain relatively fixed.
The China market opportunity
As we stated earlier, the China launch creates significant revenue potential across advertising, gaming and dating services markets.
Let's have a look at these markets in more detail.
According to eMarketer, the number of China mobile internet users is expected to reach 678 million in 2016. This represents just 49% of the total Chinese population.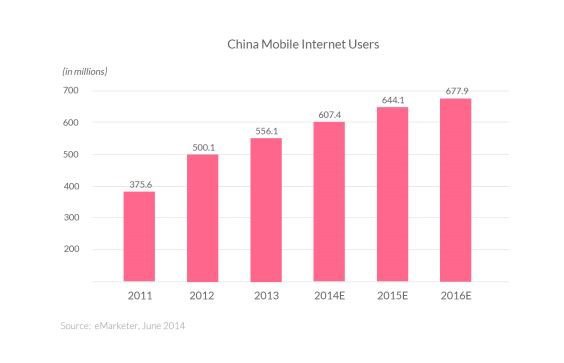 Looking at these figures further, mobile advertising and mobile in-app purchases and subscriptions are common monetisation methods for mobile social platforms.
For DTX this means significant revenue potential as its platform reaches across the three major addressable markets of mobile advertising, mobile gaming and dating services, with a combined market size of approximately $28BN a year.
Here's a look at the mobile advertising market: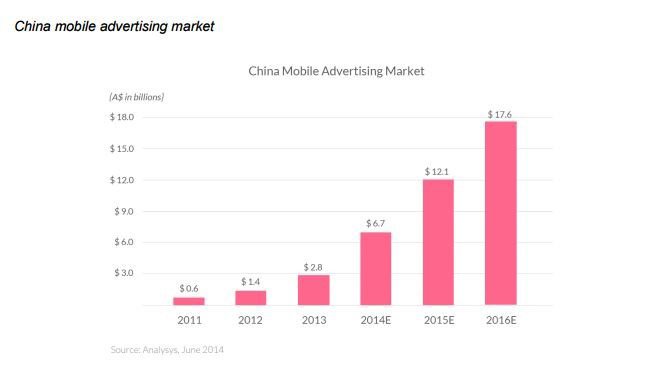 As you can see it has grown substantially.
DTX expects that as its membership grows, its location-based internet advertising solutions will become increasingly valued by advertisers, who will be able to target specific audiences and geographic regions.
By featuring local merchants on the DTX app, the company is aiming to transform mobile advertising from passive dissemination to active promotion.
Looking at the Gaming market, this has grown substantially as well and presents further monetary opportunities for DTX.

Mobile games in China quite often rely on mobile social platforms as advertising channels, creating synergies that extend the growth of all concerned.
DTX's play here is to attract mobile games advertisers to its own social platform and thus further connect members with marketers.
It is the dating services market where DTX is really coming to the fore and requires its own section...
Why DTX is focusing on dating in China
What DTX did by starting its business in Hong Kong is to establish a foothold almost as a proof-of-concept.
It needed to prove to investors and others in the marketplace that it could build a scalable model in the Asian region, which is transportable to other Asian markets.
In particular, China.
This is a chart we've used before from an Arrowhead report on DTX , but it demonstrates the potential of the Asian dating market: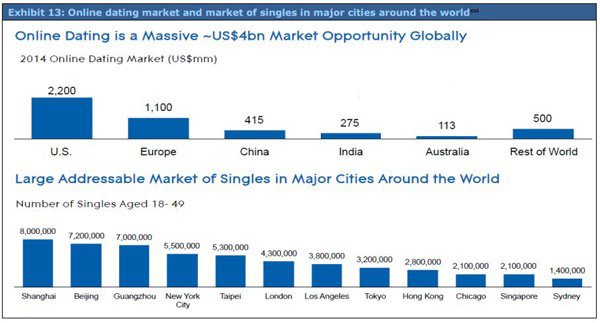 As you can see, China is the third largest market for dating apps in the world and includes the top three largest cities in the developed world for singles.
China, and Asia more broadly, represents arguably the greatest market opportunity today for dating apps, and DTX has been focused on building its proposition in the Asian market.
To understand the opportunity in China, you need to understand a bit about the cultural issues at play here which has dating apps around the world eyeing the market.
If you thought singles were under pressure to find a husband or wife in the western context – that's nothing compared to the pressure singles are put under in China.
It's seen more as a duty than a choice for many singles, with families playing a huge role in setting up dates and potential matches for their children.
But, here's the rub: the family unit in China is undergoing enormous change as a result of urbanisation in the country.
You would have read about the rapid urbanisation of China (usually in relation to iron ore exports to the nation) in the past few years – with the Chinese government keen to build glittering cities with towering skyscrapers.
It's one of the largest single shifts in demographics in the history of the world.
These cities need people, and what China is experiencing right now is the kind of urbanisation Australia went through in the early 20 th Century – just on a massively enlarged scale.
People, especially the young, are moving from rural areas to seek their fortunes in the new glittering cities – often sending money back to the family.
But that move means that the young single and the family are now disconnected, and the family can no longer realistically help out the young singles looking for a match within their own community.
Yet, the long-standing desire to find a match remains.
So, what's a young single to do?
The displacement of young singles from their traditional means of finding a match has actually created somewhat of a cottage industry in the country.
This is a New York Times piece we've linked to before, but the points raised in the article remain salient.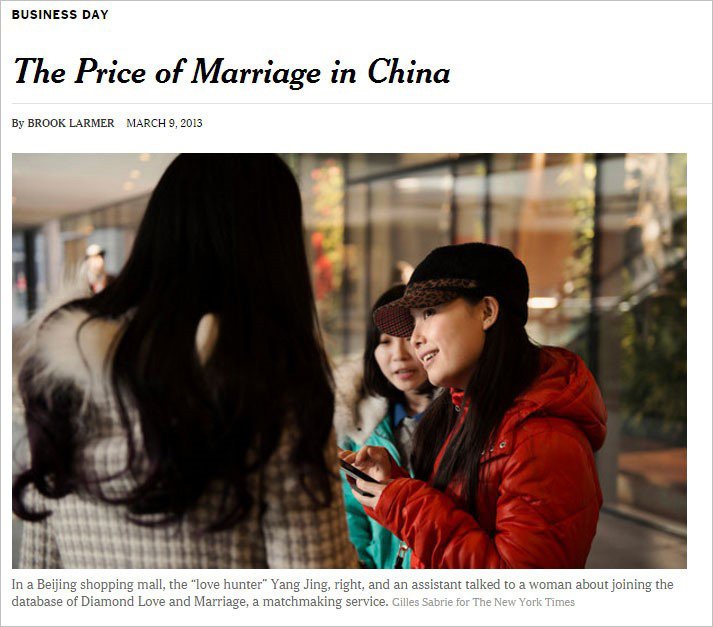 It turns out that roving matchmakers are able to set up in malls and try to poach young singles for their matchmaking services – some focusing on the mass market, some focusing on the new rich in the country.
The pressure to marry remains intense in China – and this is essentially what matchmakers are able to profit from.
From the New York Times article:
"The old family and social networks that people used to rely on for finding a husband or wife have fallen apart," said James Farrer, an American sociologist whose book, "Opening Up," looks at sex, dating and marriage in contemporary China.
"There's a huge sense of dislocation in China, and young people don't know where to turn."
It's why dating apps are trying to make a play for the Chinese market right now – but a lot of companies are essentially trying to imprint their western business models and views of what works onto the Chinese market.
What DTX hopes to do, by setting up in markets such as Hong Kong and Shenzhen is to understand what makes the market tick.
DTX is getting a ground-floor look at what singles actually want in those markets rather than trying to impose a top-down model.
The likes of Tinder may have brand name recognition in the west, but it's a model which is hardly compatible with Chinese values and it has little to no brand recognition in the nation.
What DTX is doing is building from the base-up, which is a smart play for any company wanting to do business in China.
The day DateTix surpassed Tinder
In the west, you'd be forgiven for thinking that Tinder is the only dating app on the market – it's captured the public conversation and zeitgeist, much like Uber has done in the taxi space or Airbnb in the hotel space.
It dominates public conversation like no other app out there – yet little ol' DateTix has managed to surpass the app in Hong Kong.
Back in March, it announced that in addition to iOS platforms, that it would launch an Android version of its app.
It was a fairly big deal, as it meant that the app was now available to 90% of Hong Kong smartphone users.
It also led to a situation where thanks to the uptick in user growth, it was able even to surpass Tinder on the download charts.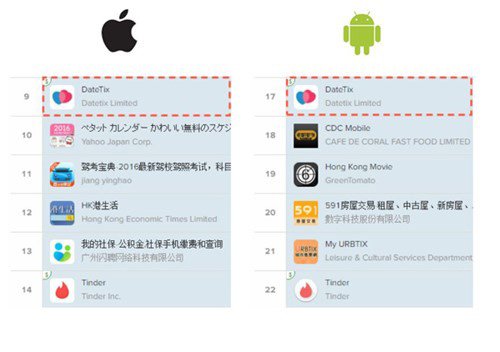 We should note that Tinder hasn't done a lot of marketing in Hong Kong, but still, it's Tinder – and DTX surpassed it.
Tinder, as a quick reminder, has approximately 50 million users around the world, and its parent company Match Group just IPO'd in the US last November for a tidy $400 million .
So, for a young app listed in Australia to be beating it...that's not a bad position to be in.
This remains a very early stage play, however, so seek professional advice if considering this stock for your portfolio.
According to the latest figures it produced to the market, DTX had 8300 monthly active users in April, with the number of dates listed on the platform reaching 6200 in the same month.
This has all been done with a pretty minimal marketing effort – going from zero.
It could have something to do with the broader applications of DateTix above and beyond what you may consider casual dating.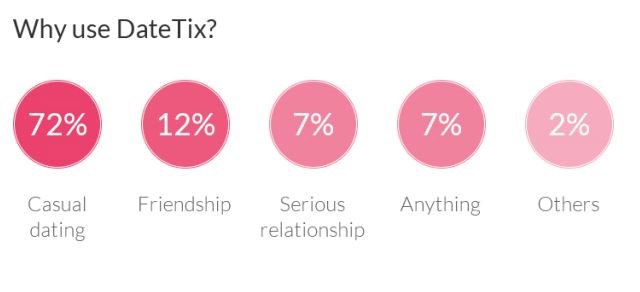 The fact that at this early stage 28% of people using the platform are using it for things other than casual dating is remarkable – with 21% using it outside of what you may think the app's purpose actually is.
It's a really interesting avenue to ponder – the dating app that's not necessarily about dating, but rather about facilitating social interaction in the real world.
But with Facebook in the background, who exactly would use a separate app to organise a trip to the movies with their friends? Well, nobody.
With emigration on the increase for professionals though, there's a whole subsection of people simply looking to meet like-minded individuals to go out and experience the new city they've moved to.
Professional emigration is at an all-time high, meaning there are whole new communities of socially displaced people every year that are in new places looking to explore their new surroundings and meet new people.
DateTix is a social platform that could potentially be used to match people looking for a gym buddy, a landscaper to a job, or people looking for a babysitter, which could very well substantially broaden its scope and go far beyond just dating.
There are two trends, however, that DTX is pushing into that are rather firmer than our rampant speculation...
Dating apps – so hot right now, for good and ill
As it becomes clearer and clearer that dating apps can go beyond a subscription revenue model to add on a layer of user data for advertisers – corporate activity in the space has been heating up, something DTX is hoping to ride the wave of.
We told you before about the $400 million IPO of Tinder's parent Match Group – but did you know it's gone on an acquisition spree over the past few years?
In fact, Match Group has completed approximately $1.3 billion worth of acquisitions since January 2009.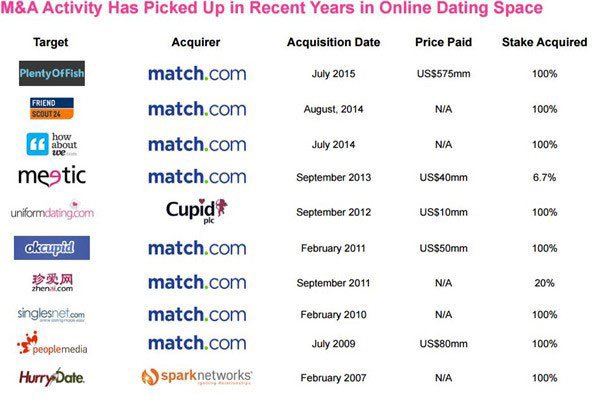 The reason why Match has been on a spending spree in the space is that the uptake of dating apps among singles all over the world has been huge – reflecting a general shift of social interaction to the online space in that time.
This chart from Statista captures the trend line nicely.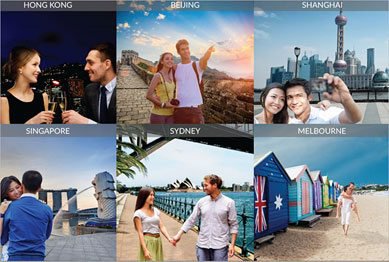 As with all forward-looking data based on previous trends – we need to warn that you really should not assume the trend will continue into the future based on previous data.
While users are flocking to apps left, right, and centre – there's a line of thought suggesting that thanks to a proliferation of apps flooding the market to capture the growth, several apps are struggling to actually make a profit.
That's because simple subscription models aren't particularly working in the space, and in Western nations particularly there's dozens and dozens of apps trying to capture the trend.
In Match's case, it's simply trying to avoid this by building scale but in DTX's case it needs to be clever about how it goes about trying to make its money.
After all, DTX has a market cap of just over $13 million.
It could be read as a takeover target given the industry is responding to a profit problem by trying to build scale – but in its own right DTX is attempting to build a business which doesn't rely solely on subscription revenue.
We went into it before, but by doing deal with local business and building a data play for advertisers, DTX has the potential to create the kind of revenue diversification a business in the space needs to drive profitability.
The really smart move has been to pitch to the Asian market – where the explosion in dating apps experienced by the west hasn't really taken hold yet...
The final word
DTX is in a juicy spot for investors.
What it's done so far is prove the model works in a test market – and has now expanded into China to prove the model up even further.
By expanding to Shenzhen and Singapore, what DTX is doing is taking the next step on its evolution.
The broader plan remains to expand to major cities around the world with an initial Asian focus.
By diversifying its revenue mix and demonstrating that the platform could potentially be used for all kinds of social interactions rather than just dating, DTX can bypass the concerns the market has about dating apps right now.
Better yet, DTX is taking a ground floor position in China to participate in arguably the biggest opportunity for dating apps in the world today, rather than trying to crack the more established Western markets right away.
That's a smart play for a company with a market cap of just over $13 million.
---