With Revenue Flowing From China, YPB Looks to USA for Next Regional Expansion
PUBLISHED: 04-08-2015 17:39 p.m.
With one instrumental deal, YPB Group Ltd (ASX:YPB) has secured a major foothold into the world's largest consumer economy – the USA.
YPB is going to work hand in hand with one of America's well established printing firms to make fake proof labels and packaging for some of the biggest brands in the world, and put them on sale immediately.
A single print run can yield 1,000,000 items with YPB collecting up to US$0.30 cents each – that's potentially US$300,000 a pop – and can be ordered in bulk.
There's potential here for YPB to make millions of dollars – regularly.
In fact, revenue is expected to grow to over $10M over the next 5 years in the USA alone – with YPB planning to repeat this formula in the big Asian markets also.
This could be just the start of big global revenues coming its way.
$26M over the next 4 years has been committed in contracts from YPB's existing clients in China – part of which is now on its way, now that deliveries of its high tech anti-counterfeiting technology have begun.
And to win more business, YPB has just set up a hub in South-East Asia and appointed a new global Chief Operating Officer so it can go after an even bigger slice of the Asian market.
It's going to concentrate on expanding its presence and also work to bag global giants for clients – like the $10BN e-commerce site Alibaba, which has a well-publicized and costly s­truggle with fakers .
Could a deal with Alibaba be next on the agenda for YPB?
The way things are going, we wouldn't be too surprised...

YPB Group Ltd (ASX:YPB) is currently capped at around $30M and first featured on the Next Tech Stock in January 2015 with the article $1.7 Trillion is Lost Globally to Fake Products: Does this ASX Tech Company Have the Solution?
You read that right – counterfeiting is a $1.7 trillion dollar industry that spans the globe and is a huge problem for legitimate retailers and governments.
It's become so serious that recently luxury brands including Yves St Laurent, Gucci and Kering joined up to sue the $10BN e-commerce giant Alibaba for not doing enough to stamp out the fakes on sale.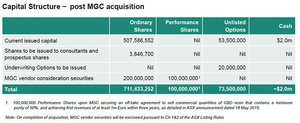 Fakes can damage a business severely – the share price of online craft marketplace Etsy suffered an 8% drop after a Wall Street analyst warned as many as 5% of the site's goods may be fakes or violate trademark laws.
Fakes cause lost revenue and a damaged business reputation – and they can also kill. Over 300,000 people in China die each year from fake medicines.
So whoever can detect the fakes and protect companies from them can save lives and do the business world a service it's willing to pay for: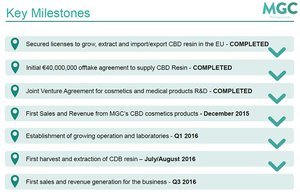 The market for anti-counterfeiting packaging and authentication technology is predicted to rise to $126BN by 2019 and YPB is positioning itself as the go to company for protection from fakes.
YPB has developed a range of advanced technology products that authenticate goods and protect them from imitations.
The first offering is an invisible tracer – or covert marker – that can be attached to any product and cannot be copied or removed once installed. It can then be detected with a handheld scanner that shows the product is authentic.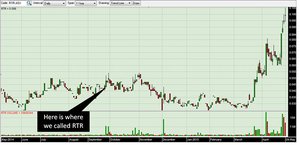 The company has also just launched a mobile app and website called Brand Reporter which puts the power to detect the scanners in the hands of consumers and creates a social network that users can access to spread the word about fakes.
Brand Reporter is now selling to consumers in both the USA, China and across Asia, creating a growing pool of users that will enhance the effectiveness of YPB's tech products.
These products are already generating revenue for the company, and we followed YPB's swift momentum in the article YPB to Supply Technology to the Chinese Government which details its growing revenue stream.
Right now the first payments from YPB's existing clients are starting to come in and the company has launched a wide range of initiatives, deals and new products that could see its global ambitions come to fruition.
Research analysts Finola Burke and Moira Daw from Edison recently covered YPB, arriving at a A$0.37/share valuation – that's over 60% higher than YPB's current share price. Whilst reports like these are very detailed, there is no guarantee this price target will eventuate – and other factors should be considered before making an investment in the company.
You can read the full report here :

In this article, we are going to run you through all the latest news from YPB, starting with its new move into the world's largest economy – the United States of America...
YPB moves into US security printing market
Security printing market in the USA is predicted to reach $35BN by 2018 – and YPB has just done a deal to enter this potentially very lucrative sector with its anti-counterfeiting technology.
YPB has signed a Binding Agreement with US security printing firm Continuous Forms Control (CFC):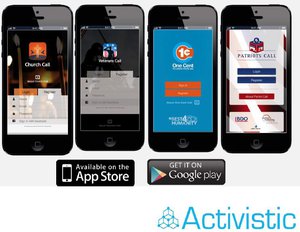 CFC is a California based printing company with over 40 years in the industry – and it's now going to work directly with YPB to attack the global market for printing and packing.
YPB and CFC will jointly develop a sales and distribution platform for printed packaging and forms that contain YPB's invisible tracers.
As soon as they're printed, these products will go on immediate sale in the USA to CFC's well-established paying client base that includes fashion labels, product packaging and pharmaceutical labels.
YPB's Invisible Tracer technology will be put into the inks CFC uses for printing, and then the scanner will be used to authenticate the products. The Brand Reporter app will be made available for consumers to scan the products and authenticate them.
This new application for YPB's technology will see the company making regular revenue from sales to manufacturers. Roughly, a single print run of 250,000 items priced at 30 cents each should brings YPB $750,000...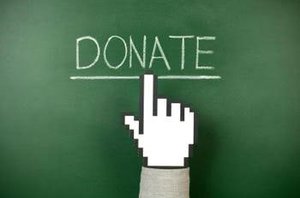 There is also scope for YPB to acquire CFC through a sale and purchase agreement which should be closed soon.
At The Next Tech Stock we see this as a highly strategic move by YPB.
It can use the CFC deal to gain more customers in the USA and put its anti-counterfeiting products into their packaging and supply chains, steadily making itself an industry standard within its massive manufacturing sector.
The aim here is for mass print runs, which could bring significant steady revenue onto YPB's books, and with CFC's list of clients that's certainly possible.
Remember, the security printing industry should rise in value to $35BN by 2018 – and YPB is now going after a big slice of that spend.
This is a bridgehead into the USA for YPB, and it goes hand in hand with the company's accelerating plans to spread its fake busting tech across the world.
Asia hub to focus YPB's growth plan
YPB's name in Chinese means "You Pin Bao" or in English "Excellent Brand Protection."
China is so far YPB's biggest customer base and it's already proving its abilities to detect and protect from fakes through a number of deals with small and medium sized Chinese manufacturers.
YPB is also aiming to secure contracts with big firms, such as the $10BN Chinese e-commerce giant Alibaba, which is trialling various methods to fight counterfeiting.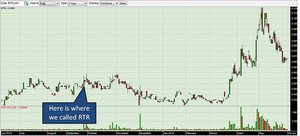 Big names like Alibaba represent YPB's ideal clients in Asia – by providing technology solutions against counterfeiting to major groups, labels and manufacturers.
At the same time, it also wants to accumulate as many new customers as it can no matter the size, and spread its presence across the region.
To bring that about, YPB is moving to set up a South East Asia hub in Thailand that will help create more business opportunities in the ASEAN economies.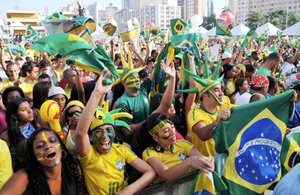 The Bangkok hub will be based around a high profile security company YPB recently acquired for $500,000, Intellectual Product Protection Group Limited (IPP Group), which is linked to the US Department of Homeland Security and is a leader in the field of government security.
YPB intends to expand IPP Group's forensic laboratories and set up operations in Beijing where its anti-counterfeiting expertise can be hired out to Fortune 500 companies manufacturing sensitive goods.
We think this move shows how serious YPB is about expanding throughout Asia, and could lead to some high profile contracts coming its way.
And right now, there's a lot of things coming YPB's way...
Revenue to flow from Chinese deals
YPB is set to receive total gross revenues of A$26M over 4 years from its existing Chinese clients who are taking delivery of invisible tracers, master batches of inks and handheld scanners.

The major customers for these products are Hicap, which makes up to two billion bottle closures every year that are sold around the world, and Shenzen Shensaier, which supplies high-end inks to tobacco and wine manufacturers in China.
Scores of products made in China will soon be protected by YPB's anti-counterfeiting technology and money will be flowing back to pay for it.
And this is just the beginning.
YPB has a four-year contract with Hicap and a five year term with Shenzen, so these deals represent significant regular business for YPB and the first revenues are just the start.
This is a very important milestone for YPB – it's done the hard work to develop the products and find clients.
Now it can get paid – that's a big achievement and signals that YPB is set to take its place at the forefront of fighting fakes.
New tech and new deals coming for YPB
YPB's revenue platform is now firing on all cylinders: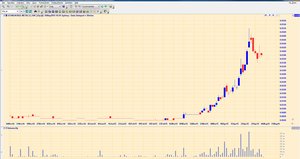 Its scanners and invisible tracers are on sale in China and the first revenues are now flowing from the deals it's done there. The establishment of a hub in South-East Asia could bring even more deals, and accelerate the IPP and counterfeit protection services YPB is offering.
The deal with CFC in the USA gives the company a foothold in the country, which is can use to kick in the door and sell its anti-fakery products the length and breadth of the land.
Brand Reporter is already on sale in the USA, China and across Asia, and everything YPB is doing will work to accelerate its success.
This adds up to a steadily growing pot of revenues, all from helping companies detect counterfeit goods and protect from them – an effective solution to a serious problem.
Looking ahead, at The Next Tech Stock we're anticipating more deals to be announced, who knows what YPB is cooking up next.
On the technology side, we're looking forward to seeing these hit the shelves: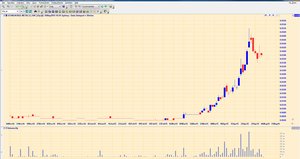 It's a YPB scanner – but smaller and cheaper to buy. This could open a whole new aspect of sales on the consumer market for YPB. There are also plans afoot for a new consumer app called Brand Bounty, and we look forward to seeing more details on that.
In the coming months we reckon YPB could generate some serious momentum and some serious revenue – and we look forward to seeing what we can bring you on YPB next time!
---