QFY's Smart City IoT Play: China Investing $300BN Over Next 10 Years
PUBLISHED: 05-04-2017 09:36 a.m.
By 2020 annual revenues could exceed $470 billion for Internet of Things (IoT) vendors selling hardware, software and IOT solutions.
This headline in The New York Times pretty well sums it up: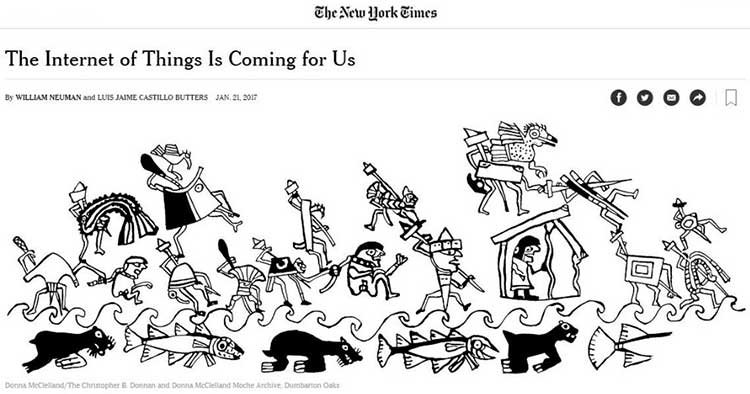 With that in mind, Quantify Technology (ASX:QFY) is looking to gain an undefeatable head start as the Internet of Things charge begins in earnest.
So how is QFY positioning itself ahead of the IoT pack?
With a marketable product known as the 'Q Device' – a replacement for standard power outlets and light switches in buildings that makes them 'intelligent' using IoT technology.
Following a cost-saving backdoor listing on the ASX, cash in the bank, and based on the existing order book, expected revenues just around the corner, QFY has upped the ante since we last wrote about them just a month ago in the article IoT meets 'Intelligent Buildings' in New ASX Listing .
This week, QFY announced it was targeting China's 'smart cities' programme, with a very handy new recruit to help it achieve this goal and seize all important early revenue... Alan Boyd.
Before we go too far, we should note that like many early stage tech companies, this stock should be considered a speculative investment. Investors should seek professional financial advice if considering it for the portfolio.
Not only is QFY's new recruit Mr. Boyd a pioneer of the US personal computer industry and a Microsoft veteran, he was formerly Microsoft's Head of Acquisitions with more than 40 years' experience and is one of the world's most knowledgeable technology and intellectual property specialists.
Boyd also co-founded SmartCity Software, the first Chinese software company tailored to the development and licensing of software needed for modern smart cities.
QFY is currently in discussions for its flagship Q Device to be used in Smart City developments in a number of cities in China as part of the country's 300 Smart City programme.
If QFY can take a substantial foothold in this market, the sky could well be the limit for what it can achieve in an IoT hungry environment.
More than 500 Chinese cities have already embarked on smart city programs and according to the Chinese government's 2014-2015 Smart City Industry Policy & Environment Program, total smart city investment over the next 10 years will be RMB 2 trillion (approximately US$300 billion).
While China could be a panacea for QFY, it also has local market penetration on its mind.
The company recently completed Australian and New Zealand certification (AS/NZS CISPR 15 and AS/NZS 4268) for the Q Device... a major step on the road towards securing more, and larger, commercial and enterprise deals.
QFY recently updated the market that the group's products had been included in the building specifications for several developments in WA and NSW, as well as having a significant involvement in a major SA venture.
QFY has wasted little time since listing, so let's bring you the latest from: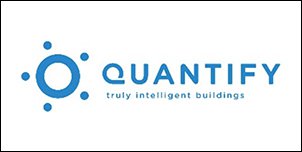 Quantify Technology Holdings

In our last article we mentioned that QFY's next steps would be to secure major commercial sales...
We said that its sales team would be targeting high volume and iconic opportunities to kick-start commercialization.
Where might be a good place to start?
A big tech-embracing, ever-growing market like China, perhaps?
Chasing Smart Cities
A global entry point for QFY's intelligent buildings platform is China's Smart Cities 300 programme.
To help it achieve market ambitions here, QFY appointed former Microsoft leader Mr. Alan Boyd as a key advisor.
Here is Mr. Boyd talking about the historical significance of the Smart Cities programme:
Let's take a moment to cover Mr. Boyd's long list of accolades to give you an idea of how important this appointment could be.
In the 1970s, Mr. Boyd wrote some of the earliest personal computer programs for MUSE, one of the first independent software companies.
Then in the 1980s, Mr. Boyd was acknowledged by the Reagan administration as one of the world's leading experts on IP and was employed by the US Treasury Department as an Expert Witness in a number of high profile IP cases.
We've already mentioned that he headed up Microsoft's Acquisitions team, but what we haven't yet alluded to, is his presence as Microsoft's first Product Development Manager reporting directly to Bill Gates.
After leaving Microsoft, Mr. Boyd introduced the first commercially available hypertext browser and established hypertext as a key technology for the Internet (if you're not a tech-head and don't quite know what that means, let's just say it's kind of a big deal ).
Most recently, though, Mr. Boyd co-founded SmartCity Software, the first Chinese software company to focus on the development and licensing of software needed to design, build and operate modern smart cities...
At this stage you may be wondering exactly what a smart city is..? Maybe your mind has started imagining something strange like this: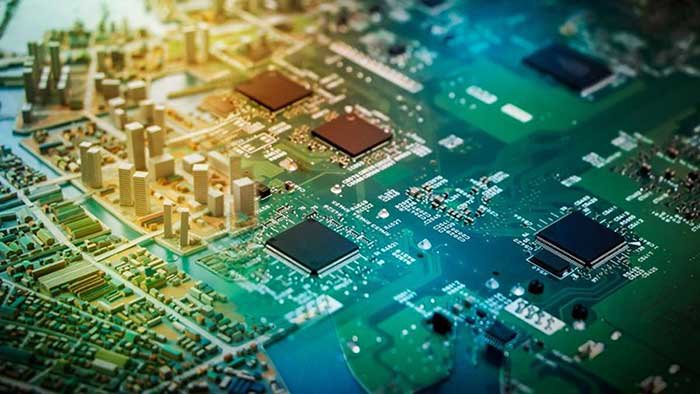 To be clear, we are talking about real, human-sized cities – not tiny ones built on microchips – although, the implication there of electronically-connected buildings is pretty on the money (in more ways than one).
The term smart city refers to urban development that integrates a range of information and communication technology with IoT solutions to manage city assets (like municipal information systems, schools, libraries).
The first Chinese software company created exactly with this focus in mind was SmartCity Software. The company has acquired the China rights for some of the world's most advanced software in the realms of things like artificial intelligence and microgrids.
Mr. Boyd must see QFY's work to date as being in line with where innovative IoT tech is heading in both China and the world if he has chosen to jump on board the QFY ship... and if anyone would know what that should look like, it would be him.
With a key advisor of such high calibre helping the company formulate an entry plan into one of the biggest economies in the world, we can see many doors opening (via smartphone app/ voice command/ near field technology and/or a plethora of new and varied IoT technologies – remember QFY's technology is future proof) for QFY.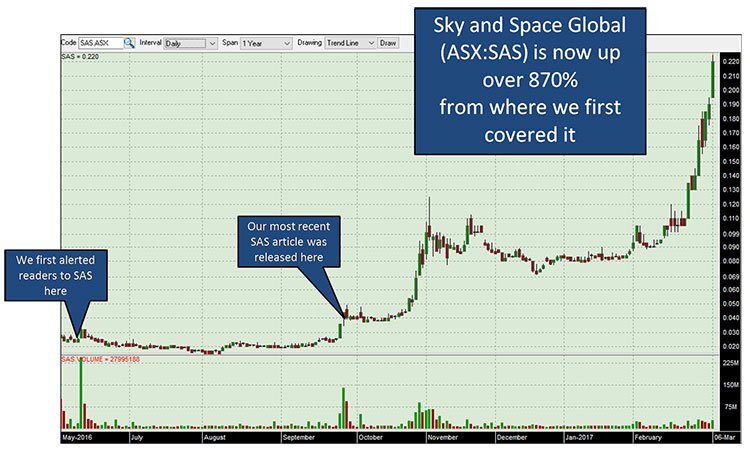 And through those doors are the intelligent buildings of the future.
Certification: a step towards commercialization
Although we have concentrated heavily on China thus far, QFY's intelligent building future is also aimed squarely at the local market.
In March, QFY announced it had completed Australian and New Zealand certification (AS/NZS CISPR 15 and AS/NZS 4268) of the Q Device.
Clearly this is a major milestone as far as the company aspires to bring the product to market en masse... and it can now progress its plans to secure large contracts.
Keeping in mind the Q Device has already been deployed for a number of projects which are scheduled to kick off in the second half of this year.
However, whether it can become a marketplace leader remains to be seen and investors should take a cautious approach to their investment decision with regard to this stock.
QFY is targeting iconic commercial and enterprise projects as it looks to implement the Q Device in large numbers into major developments.
A look at Australian projects already in the pipeline
The Q Device has already been included in the building specifications for three projects, two in Western Australia and one in New South Wales (further to being included in a major South Australian development, outlined further below).
The two WA projects are a medical and dental library and the Crest Apartment project in Burswood. The NSW project relates to the Lindfield Apartments in Sydney.
The Q Device has been specified for use in the electrical engineering plans for all three projects and represents an endorsement from the contractors and electrical consultants of the projects.
Prior to these deals, QFY had signed an agreement with developer Copper Coast Investments for the sale and installation of its products for approximately 650 dwellings at Wallaroo Shores, SA (an 18.5 hectare development valued at $220M featuring a four-star resort plus commercial sector).
The agreement was signed back in 2015, and in May this year we should see the commencement of the long-awaited project.
The good news for QFY and its shareholders is that the deal stipulates that owners must exclusively install QFY products in buildings.
Making headway on the road to revenues
Several developers have expressed keen interest in using QFY's technology, and should all go to plan, these development projects will mature to construction stage over the coming 12-18 months.
Considering these are large scale developments, that could be a significant influx of medium to long-term revenue.
In the meantime, news flow on any progress towards a deal with China's Smart Cities program – boosted immensely by Mr. Boyd's expertise and connections – could provide the company with the growth it is after.
The future is looking bright (and energy-efficient)
If you think of how the internet today is comprised of key devices such as switches and routers to allow it to scale to its present day size and performance, QFY's devices aim to be the switches and routers of an IoT future.
If the plan works out, the Q Device will become an integral part of the architecture allowing IoT to grow beyond what we can even imagine today.
Of course at the same time, this is an early stage play and success is no guarantee. Investors should seek professional financial advice if considering this stock for their portfolio.
We can't see the future in a crystal ball at The Next Tech Stock , but in summing up here's what we do know at this point about QFY:
Alan Boyd (former Microsoft exec, co-founder of China's first smart city software) is on board with QFY's plans
discussions are underway for the Q Device to be integrated in China's Smart Cities as well as discussions with several leading Chinese building design groups regarding use of the Q Device for building upgrades
the device is now certified in Australia/NZ;
patents and patent applications exist in multiple and high-value jurisdictions spanning the globe;
the company has a real value proposition ready today to secure market share in the current 'land grab' phase of the IOT space;
there are multiple large developments on the horizon which specify the use of the Q Device, and; probably most important:
The "blue sky" potential for QFY to be the new provider of infrastructure to support the future of the IoT – some estimate 50 billion connected devices by 2020.
With plenty of progress in a relatively short space of time, this tech team has come out looking like a power hitter.
Will the next chapter see QFY bring it all home with a major commercial deal?
---