QFY Secures Major Partner on its Path to Commercialisation
PUBLISHED: 04-10-2017 08:56 a.m.
A lot of labour has gone into Quantify Technology Holdings' (ASX: QFY) cutting edge Internet of Things (IoT) technology. Its proprietary 'Q Device', along with its Fabric Extension fascias and technology offer a truly revolutionary way to manage home energy usage. Simply, they lighten the load of lighting your home.
QFY intends to commercialise its products throughout Australia and build brand awareness. It will offer affordable energy saving solutions that the average bill-payer will find hard to resist.
That means, major deals. Not just for those building a new home and purchasing the devices. QFY also has its sights set on major contracts with builders and property developers in the construction industry, in tertiary education, as well as energy and mining and beyond. This technology could have a place within virtually any industry.
The latest evidence of the company's progress in this area, is QFY's announcement that it has signed an agreement with retail giant Harvey Norman's largest franchisee (HNCD) to promote and sell its IoT products, with the potential to rake in $20-$30 million a year in revenues.
Australia is the initial playing ground, but there are already steps being taken to scope out enormous markets in the US and China — something that's likely to be picked up by small cap tech investors.
The ASX offers a smorgasbord of small cap tech stocks, but it's not always immediately clear which ones are worth a proper look. QFY stands out for the fact it touches on three particular areas that have been attracting growing interest from investors:
It's on the IoT bandwagon (annual revenues are projected to exceed $470 billion across IoT by 2020);
It offers a way to cut (increasing) power bills , a very hot topic for Australians at the moment as prices soar; and lastly,
Its innovative solutions are a way to get on board the trend towards cutting CO 2 emissions .
How much of this market this company can tap into does remain to be seen, so investors should seek professional financial advice for further information if considering this stock for their portfolio.
Since we last wrote about QFY in April , the company has been busy.
It has completed the development stage of its passive infra-red motion sensor fascia and it is now ready to be manufactured on a commercial scale. The sensor fascia is capable of sensing and analysing motion, light, temperature and humidity to assist the customer with energy use in the home.
The new product has been delivered to University of WA Medical and Dental Library project (as part of an existing deal) and is currently being installed.
QFY has also added three new additions to its line-up of talent.
In September it appointed ex-Cisco executive David Barker to the role of General Manager , and in July it appointed business strategist and resources expert Peter Long to facilitate commercial partnerships between QFY and the oil and gas, power, and mining industries. It has also added technology veteran Peter Osmond as advisor, who has also worked extensively with Cisco. All three bring critical experience, having worked with some seriously major players.
Speaking of Cisco... QFY informed the market in May that it had struck an agreement with Cisco Internet of Everything Innovation Centre (CIIC) to showcase QFY's technology solutions to potential property development partners. That's huge.
In a departure from the R&D stages of development, it's the company's gains on the road towards commercialisation that are most eye catching.
In July, it announced it will supply its flagship Q Device to the multimillion dollar Wallaroo Shores Development in South Australia. The deal involves supply of 2000-2500 devices for the 100 townhouses under construction at the Mantra Wallaroo Shores Resort, a $40 million, four-star development.
That followed QFY's announcement a month prior, that it had showcased its products to a range of potential commercial US partners and received plenty of positive feedback.
Updating you on this promising $34 million-capped tech play: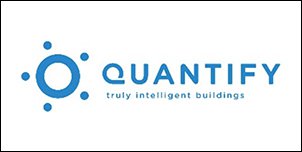 Quantify Technology Holdings

Just this week, Quantify Technology Holdings (ASX: QFY) announced a huge player had just hopped aboard the QFY train.
Harvey Norman's largest franchisee, Harvey Norman Commercial Division (HNCD), has signed up as a promoter and reseller of QFY's products in NSW and the ACT.
The deal could see HNCD sell in the vicinity of $20-$30 million worth of the company's products to commercial and residential development projects; a key market QFY has had its sights on for some time. It includes a dedicated demonstration facility at HNCD's showroom in NSW, which will offer a simple way to reach Harvey Norman's considerable sales network...
There's also the option for QFY to consult the giant retailer's other commercial franchises beyond ACT and NSW, in an effort to create a pipeline that (eventually) covers the whole country.
As a result of the new agreement, both HNCD and QFY estimate potential sales of $20-$30 million per year over the next three to five years.
HNCD NSW/ ACT provides brand name products to builders, developers, architects and designers, with a projected turnover for this financial year of $300 million. And many of its large scale builders and developers in the high rise and home builder sector are looking to include Internet of Things (IoT) technology into their developments.
It's win-win. QFY's devices, such as the Q Device, will show HNCD's customers that it has its finger on the pulse when it comes to cutting edge 'intelligent buildings' tech.
Make no mistake, QFY is developing a truly unique solution to manage home energy usage... differing from the reams of other IoT players popping up as this graphic shows: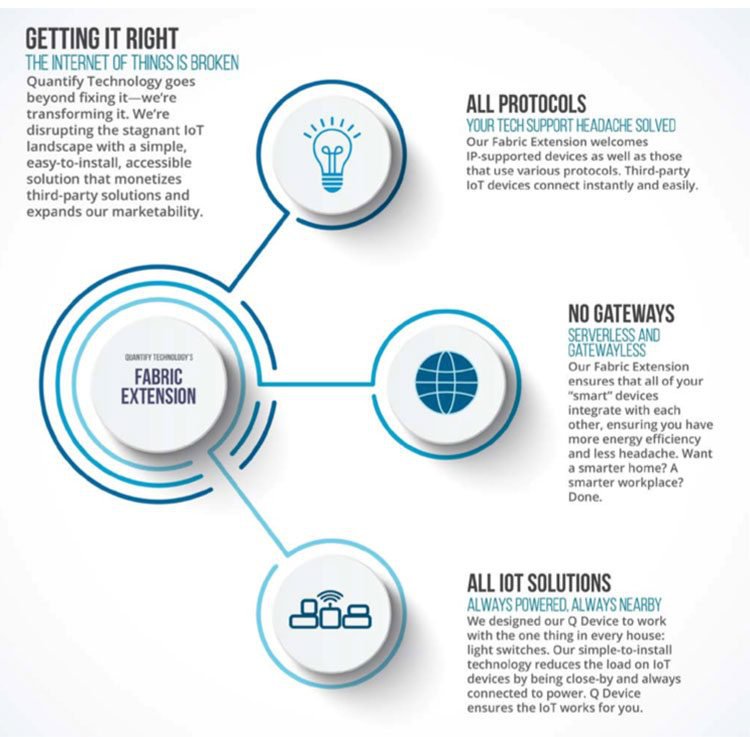 Dev phase of passive infrared sensor done & dusted
QFY has successfully completed the development phase of its passive infrared sensor, and has moved on to the production stage.
The device is a passive infra-red motion, light, temperature, and humidity sensor fascia. It will enable QFY's proprietary platform to manage power usage by collecting data and simultaneously reacting to the environment. Given that it's a modular design, it can be easily upgraded or enhanced with add-ons.
This is particularly important when we consider the rate at which technology is advancing.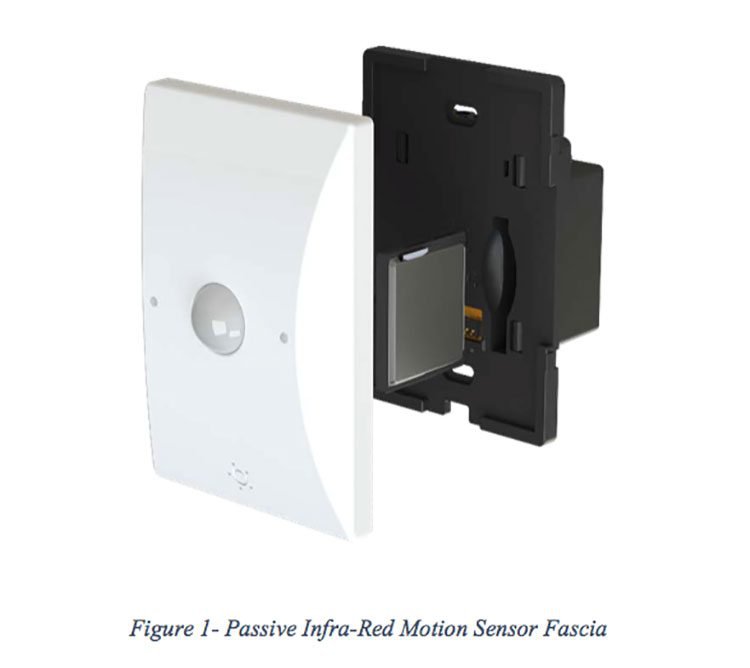 The device is currently being installed at the University of WA Medical and Dental Library, as part of an existing agreement...
The device's inherent flexibility and the ability to update it easily, is exactly why it's likely to secure additional agreements.
QFY is evaluating additional innovative sensors and devices for future product releases. This ability to adapt to technological advances forms a key part of QFY's philosophy.
It should be noted, however, that this is an early stage tech company and success is no guarantee. Investors should seek professional financial advice before making an investment.
QFY hires top talent in bid for full commercialisation
QFY has made several appointments since we last wrote about them in April.
The appointment of ex-Cisco executive David Barker to the role of General Manager, is perhaps the most noteworthy, reported as breaking news on September 5.
Barker brings almost 30 years of leadership experience in sales and strategic planning from his time at Oracle and Cisco, and other major multinationals.
With the company's directional shift, management is focused on ensuring it has ample commercialisation expertise to accelerate its major contract deal flow.
Prior to his appointment, Barker acted as a consultant to QFY, and spent 20 years at tech giant Cisco, where he held a range of senior positions including Country Manager for New Zealand.
While at Oracle, Barker was Systems Vice President for Australia and New Zealand, where he managed the systems group and was a member of Oracle's senior leadership team.
A month before announcing the appointment of Barker, QFY appointed Peter Long, a business strategist and resources expert, to its Advisory Board. Long brings decades of expertise providing technological solutions to enhance productivity and growth in the oil and gas, power, and mining industries.
An immediate benefit of this appointment is that Long can provide QFY with a foot in the door to energy and mining industries.
Prior to that, in May, QFY brought on board tech veteran Peter Osmond as an advisor. Like Barker, Osmond has worked extensively with Cisco, having spearheaded corporate development, new product launches and acquisitions. He worked with Cisco China, hosting senior Chinese Government delegations to US reference sites, and driving the sales bid for the Beijing Olympics network. Osmond also worked at cyber-security company, Symantec Australia as its director of M&A Integration.
Again, having Osmond on board is sure to help when it comes to securing new commercial partnerships.
These additions were part of QFY's corporate restructure as it approaches the end of its high-burn-rate development phase — a necessary step as a budding small-cap tech. Overheads will be reduced and more resources will be devoted towards sales and marketing.
QFY strikes deal to showcase in Cisco's IoE centre
In May, the company's share price surged 10% on the back of news it had secured an agreement with Cisco Internet of Everything Innovation Centre (CIIC) to promote its tech solutions to key property developers.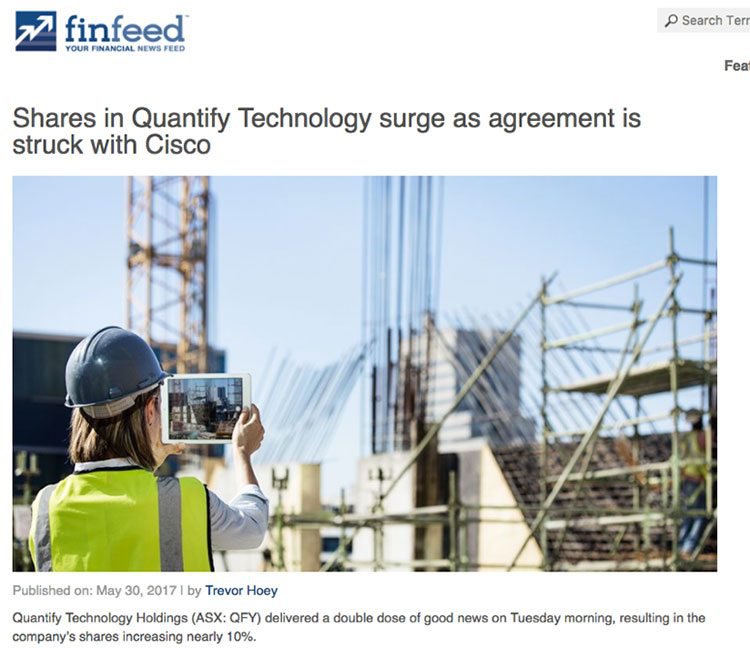 Not only does this arrangement allow QFY to showcase its products, CIIC will also facilitate potentially-critical connections between the company and key stakeholders in the building management and development industry.
The objective of the collaboration is to demonstrate first-hand the potential of QFY's technology and its applications in Truly Intelligent Buildings to strategic prospective buyers.
A deal with CIIC puts the Q Device and Fabric Extension fascias right in property developers' line of sight.
As part of the agreement CIIC will host a 'design sprint' where target groups will explore future applications of the technology beyond its current feature set.
CIIC is a leading industry and research collaboration centre at Curtin University, established by Cisco with foundation partners Curtin University and Woodside Energy Limited (ASX:WPL). It exists to help organisations improve business outcomes through the specific promotion of tech to target groups.
On a related note, QFY is vying to be included in design plans for the Greater Curtin University project, a multi-million-dollar revitalisation of the Curtin University, among other projects.
Through the agreement, QFY's technology is also intended to be demonstrated to key prospects including Woodside Properties Management...
As a first mover in the IoT market focusing on Truly Intelligent Buildings, there is enormous potential in these sorts of wide-reaching deals. Such an opportunity could allow a small cap like QFY to realise its vision of a truly scalable business model.
More showcasing opportunities via a luxury Sydney apartment
The Q Device has been successfully installed in a luxury apartment on York Street, Sydney, where it will be showcased as a key aspect of Truly Intelligent Buildings, in particular, its role in power management.
The programming and testing phases have wound up and the initial features are all set. Once the demonstrations kick off, which is expected soon, QFY will have a rare opportunity to show potential clients and stakeholders through the apartment. The features will be updated on an ongoing basis as the company releases more enhancements to the modular device.
This is a hands-on way for QFY to show off its product and gain solid interest from potential partners, not just those operating in Australia, but would-be customers from across the globe, with easy access right in Sydney's CBD.
An update on Wallaroo Shores
We told you about QFY's agreement with developer Copper Coast Investments in our last article . Since then, the company provided an update.
It now seems the provision of 2000-2500 devices for the project is just the first stage, with QFY's platform set to be exclusively promoted and installed throughout the entire development of approximately 656 residential dwellings.
Early estimates suggest an additional 13,500 devices will be required... that adds up to revenue in excess of $2 million over the life of the development.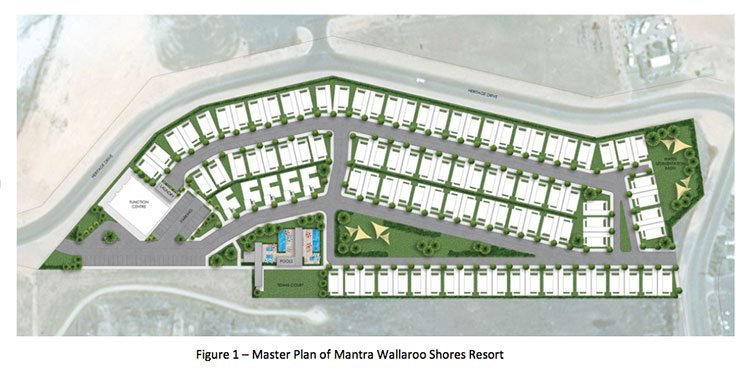 Installation of the Q Device at the Wallaroo Shores Resort is planned to commence in early 2018 – not far off at all.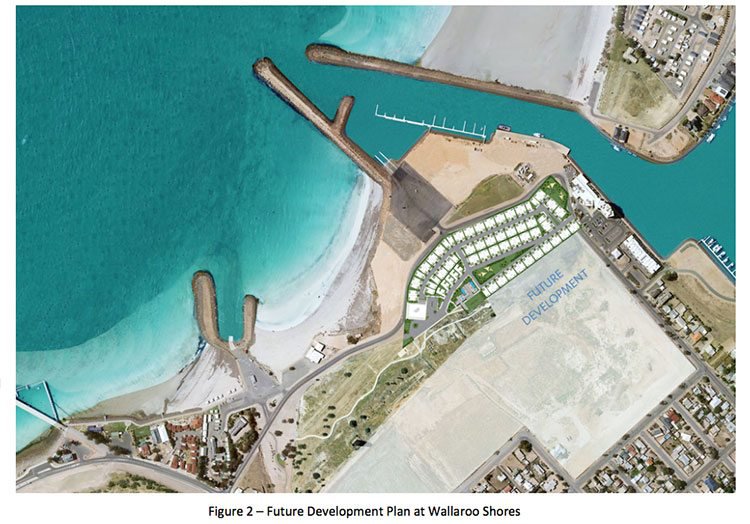 So far, QFY has things covered in terms of the energy and mining industries (with Long joining the team), a toe in the water with educational institutions (with its arrangement with CIIC and Curtin University), and a potential lead into China with Osmond's appointment.
With Wallaroo, QFY's product will be showcased in the growing hospitality industry as well.
It is an early stage, speculative stock however, so investors should seek professional financial advice if considering this company for their portfolio.
Entering the next stage
At the end of the June quarter, QFY held a very respectable $2.8 million in cash.
Considering that QFY's overheads have significantly reduced it now has market-ready products, and its promotional opportunities are falling into place... this is looking like a very good position to be in.
It just announced its significant promotion and distribution deal with retail giant Harvey Norman – but it doesn't plan to stop there.
As it stands, the company is confident about securing even more partnership and collaboration agreements in the coming months, which should significantly bolster its commercialisation pipeline.
And that's what it's all about — bringing in the big sales.
The company expect to deliver its product to the East Fremantle Town Hall, Lindfield Apartment development and other leading Australia projects in the second quarter of 2018 and we're set to see a lot more news flow coming from this small cap in the next few months.
Interest is rising... and soon, QFY's share price could start catching up.
---