Perth's City Beach to Adopt SM8 Shark Mitigation Tech: The First Rollout of Many this Summer?
PUBLISHED: 28-11-2016 12:58 p.m.
Shark Mitigation Systems' (ASX:SM8) dual-pronged, environmentally-friendly shark deterrent technology continues to hold its ground under gruelling test conditions.
Ongoing testing this year has proved its sonar and disruptive colouration technologies to be non-intrusive and shark friendly, which is exactly why governments and private enterprise are now starting to pay attention to SM8's products.
So much so that the Western Australia State Government will instate SM8's Clever Buoy sonar shark detection system at City Beach in Perth for the summer.
The adoption of SM8's technology in its own backyard, follows trials undertaken in NSW , and is further vindication of the company's service to the community and the effectiveness of its technology.
The State of WA's adoption could further put the technology in the frame for adoption by other state governments and that would certainly be SM8's expectation based on 2016 trials of its Clever Buoy and SAMSTM Visual Technologies as it moves into the New Year.
SM8 recently announced the results of a successful trial of its SAMS TM Visual Technology at Mossel Bay in South Africa, conducted within a known active population of great white sharks.
SAMS TM Visual Technology enables the manufacture of marine apparel which can reduce the risk of a shark attack, based on recently developed science of shark vision, neurology, and behavioural effects.
The trials began in June 2016, and were run by the University of Western Australia's Oceans Institute.
With the benefit of observing several shark encounters, the Institute was able to provide a statistically valid data set for robust scientific evaluation.
To put it in perspective, the research shows that from more than 111 shark encounters, those wearing SAMS TM technology experienced a 400% engagement delay as compared to those not wearing a SAMS TM suit.
In other words 90 seconds compared to five to six minutes, before attracting a shark's attention.
With this independent analysis of the data complete, the results of the study scientifically validated the technology as a deterrent to shark attacks – which is music to the ears of its creators who are now looking to roll this technology out commercially.
Of course, SM8 is still in the early stages of its commercial roll-out and investors considering this stock for their portfolio, should seek professional financial advice.
Meanwhile, successful Clever Buoy trials at Bondi Beach in Sydney and at the World Surf League's J-Bay Open in South Africa have also validated SM8's sonar technology to the extent that following its recent endorsement by the Australian Professional Lifeguard Association (APOLA) , the endorsement has been extended globally.
That's exactly where a brand new start-up wants to be — at the point of high demand and the people's favourite due to its environmentally-friendly approach.
On the marketing front, SM8 recently attended the Annual Global Diving Equipment and Marketing Association Trade Show (DEMA), where it showed the SAMSTM and Clever Buoy Technologies to 9000 experts in the global diving industry.
It's a significant number considering the reach of these experts and gives SM8 confidence that it can tap further interest from dive, wetsuit and equipment manufacturers, to coastal resort hotels and tourism industry bodies.
The Clever Buoy sonar and SAMSTM technologies have already been a huge hit with individuals and communities, enthused by the benefits this simple-but-effective technology has.
Our monocles have been trained on SM8 for over 6 months, and we're pretty chuffed at the progress this little sea-farer has made since listing on the ASX earlier this year.
With commercial and public-sector offers rolling in, SM8 is in prime position to potentially bring in a substantial commercial haul for shareholders over the coming months.
Keeping track of:

Shark Mitigation Systems

In over a dozen countries around the globe, and most acutely in Australia, where beaches stretch into the thousands of miles — the unfortunate tangling between humans and sharks occurs, through no fault of either party.
Whether we like it or not, we have to share the oceans with sharks, and for coastal communities, the ocean is their lifeblood. Fear of sharks has ravaged such communities, but the (peaceful) fightback is underway.
Headlines like this...

And this: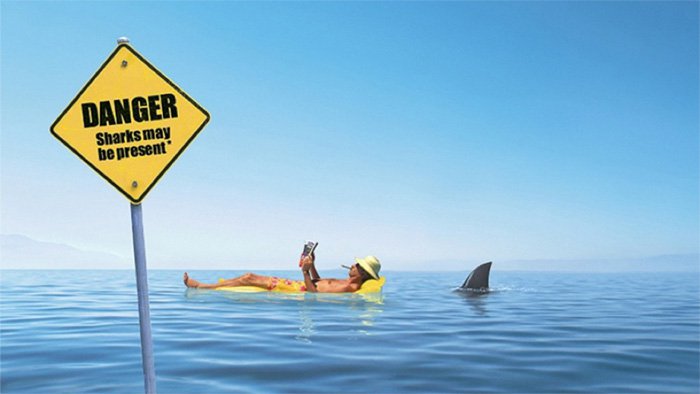 ...will hopefully become a thing of the past as the adoption of Shark Mitigation Systems (ASX:SM8) technology continues.
That's what SM8 co-founder Craig Anderson was hinting at when Finfeed.com spoke with him in August this year.

So what's behind the technology and how is it being adopted?
Let's first take a look at SAMSTM ...
SAMSTM field trials a success
Testing has been positive all around for SM8's SAMSTM wetsuits.
Back in June this year, the University of Western Australia Oceans Institute commenced comprehensive, independent field trials of SM8's SAMSTM visual technology, within a known, active population of white sharks.
The trials, held at Mossel Bay in South Africa, are now complete, with results presenting scientifically valid confirmation of the effectiveness of this technology as a deterrent to sharks, thereby mitigating attacks.
In more than 111 shark encounters, SAMSTM disruptive colouration technology illustrated how 'almost invisible' swimmers wearing the technology became.
It was found that sharks took an average of five to six minutes to engage with swimmers wearing the SAMSTM disruptive colouring pattern, as compared to an average 90 seconds for those wearing un-baited black control neoprene.
That's a 400% delay in engagement!
The technology used here is beneficial for ocean goers who could don the gear and reduce the likelihood of an attack, whilst having more time to leave an infested area.
SM8 CEO Craig Anderson sees the results as a significant milestone, which now has scientific validation behind its push towards commercialisation.
SM8 will continue its research and product development activities over the coming months to further safeguard all ocean users including swimmers, divers and surfers.
Let's review SM8's SAMSTM Tech to see how it works and why it's gaining popularity
SM8's SAMSTM technology implemented in wetsuits, surfboards etc., simplifies the recognition process for sharks i.e. when they see a surfer with an SM8 wetsuit, its aesthetic design helps to deter them.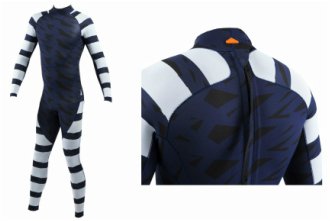 These suits are on sale via Radiator and ARENA ­­— and several professional athletes have already taken to them like ducks to water...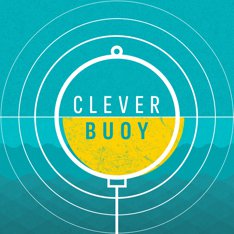 This is Nino Fraguela sporting the SAMSTM suit for his record-breaking triathlon voyage from Miami, US to Havana, Cuba, scheduled for 2017.
This event in and of itself could put SAMSTM suits firmly on the map in terms of standing as the most optimal bit of shark mitigation kit currently available anywhere in the world.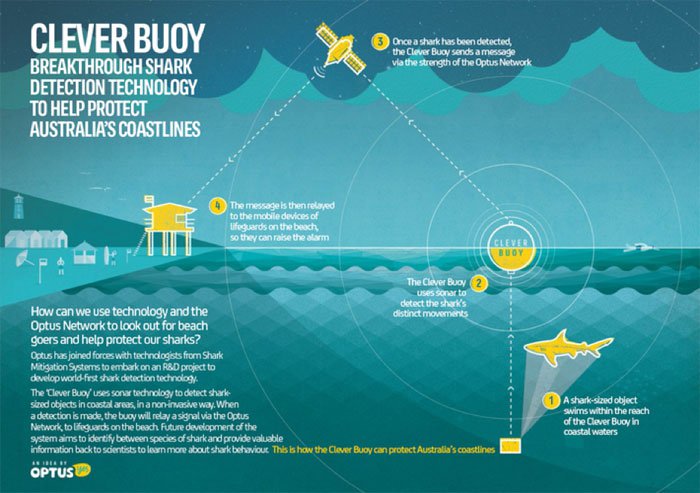 Testing has been positive all around for SM8's SAMSTM wetsuits and the same can be said of its Clever Buoy technology as well.
If SAMSTM suits whet the appetite, then SM8's Clever Buoy sonar is aiming to serve up a commercial feast
Here's Craig Anderson with the Clever Buoy technology he hopes can have a dramatic and positive impact on the reduction of shark attacks in Australian and international waters.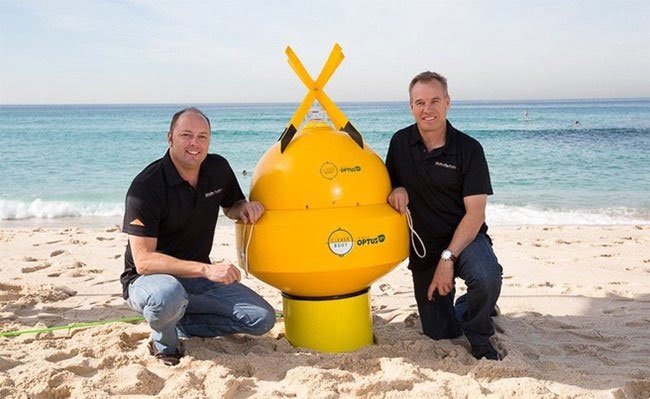 SM8 blipped up on our radars earlier this year, and has now attracted the attention of government officials who are desperately searching for a way to reduce the growing fear of sharks in coastal communities.
WA gets Clever
The latest government to get on board is the WA State Government, which has agreed to install SM8's Clever Buoy shark detection system at City Beach in Perth this summer.
Clever Buoy will be installed between the groynes at City Beach, and will be trialed for three months to the end of March 2017.
The deployment assist State Agencies to assess the technology's effectiveness in local conditions, its ability to be integrated into existing operations, and potential suitability for use at other sites along the Western Australian coastline.
Further adoption is speculative at this stage and no guarantee to occur, so seek professional financial advice for further information if considering this stock for your portfolio.
Western Australia is said to be leading the world in shark management initiatives, and SM8 hopes Clever Buoy will become a key plank in the State Government's current shark management strategy.
NSW also gets smart
SM8's Clever Buoy technology is also being rolled out within a greater $16M Shark Management Strategy by the NSW Government.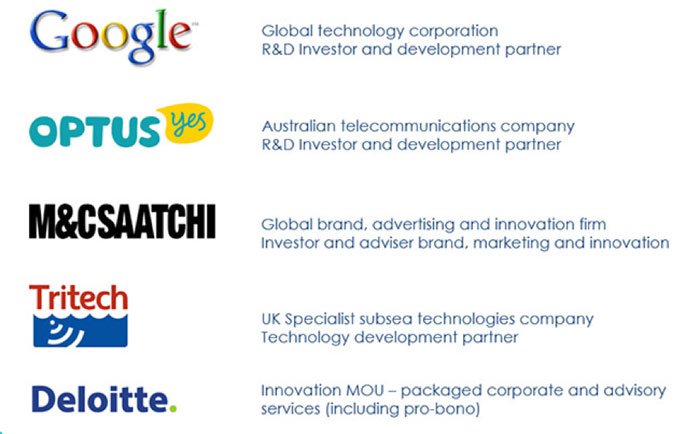 Primary Industries Minister Niall Blair says the government will partner with the University of Technology Sydney on a research project that will position a Clever Buoy about 1km off the coast of Hawks Nest at Port Stephens.
A series of underwater stereo video cameras will record for up to five hours a day over a four-week period and the images will be compared to the data received from Clever Buoy.
Here is a sneak-peak look at the testing recently done on SM8's Clever Buoy: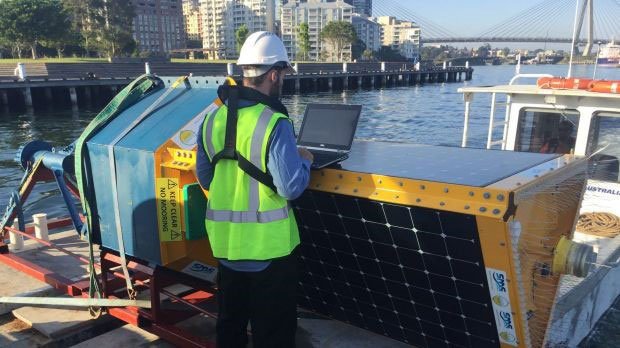 SM8 has agreed to collaborate with the NSW Government in improving shark detection on NSW beaches — all with a view of installing the technology up and down Australia's coastline which stretches thousands of kilometres.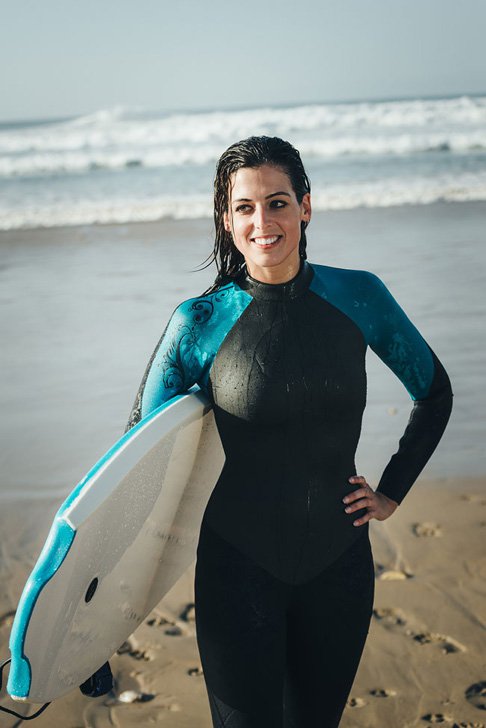 Shown as black dots in the above image, you can see where shark attacks have occurred in Australia. Clearly, Australia's Eastern coast is the prime area where humans and sharks tangle, which explains why NSW and Queensland are two states very interested in SM8's environmentally-friendly sonar detection capabilities.
The commercial blue sky for SM8 is the company's potential to license this sonar technology to hotel chains, coastal communities in other countries and commercial fishing companies globally.
Behind the tech
Here is the entire conceptual idea for Clever Buoy illustrated: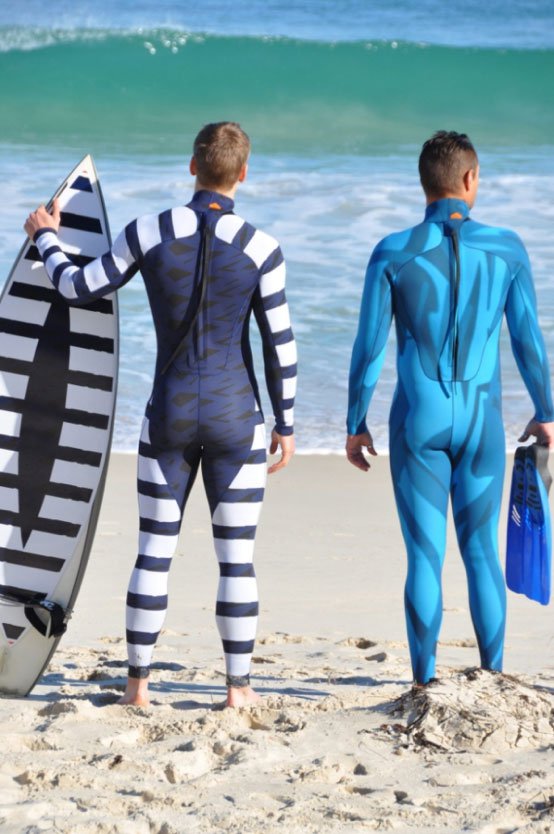 Clever Buoy uses multi-beam sonar transducers mounted on the ocean floor to scan for marine life. Software on board the unit then examines a detected object's swimming pattern to determine whether it is a shark. If it is a shark, the software instantly relays a message about the shark and its location to lifeguards so they can raise an alarm. A VR2 receiver fitted within Clever Buoy then records information about any sharks nearby which have been previously tagged.
As stated earlier, this technology has already passed gruelling trials at Bondi Beach and was implemented at the recent J-Bay Open where zero shark attacks/sightings were reported.
Of course, one event is by no means conclusive proof that Clever Buoy has made it to the top of the class, but nevertheless, it is a superb advertisement and validator at a crucial stage of SM8's life as a publicly listed company.
Yet it is still early days in the provision of this technology, and this is just one element of the overall SM8 commercial equation, so apply caution to your investment decision with regard to this stock and take all factors into account.
This is how the operator sees various marine life in Clever Buoy's crosshairs: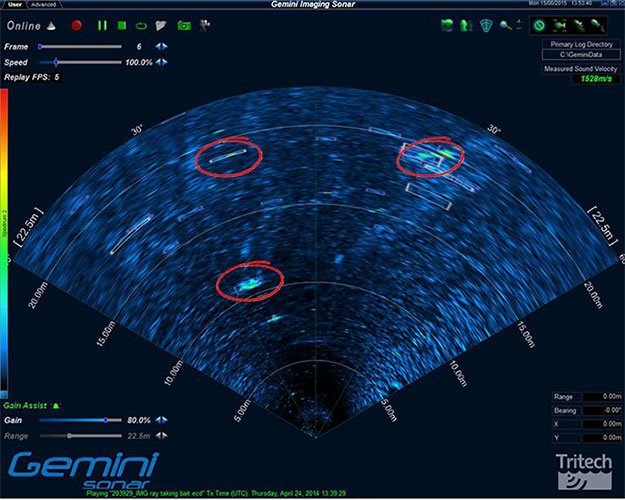 This technology will be further refined and tweaked to enable automated tracking and a higher level of definition thereby enabling SM8 to detect a wider variety of sea-life at even greater distances.
Can you imagine being able to spot entire shoals of fish at 100+km away? Or being able to map entire communities of whales, sharks or dolphins?
The potential applications could be both commercially enriching and environmentally ground-breaking because there are no negative environmental impacts or expensive infrastructure to install and service.
SM8 is currently orchestrating the best possible business strategy in terms of how to monetise this technology, but we're assuming some form of ongoing licensing fee will be charged depending on the size of territory being 'mitigated' by the Clever Buoy sonar coverage.
Showing off its wares in Florida
A recent stop on SM8's publicity tour of its products was the world's most prominent surfing expo in Florida.
In September, Industry and consumer reaction to both the SAMSTM Visual Shark Deterrent Technology and Clever Buoy Sonar Shark Detection Technology was extremely positive.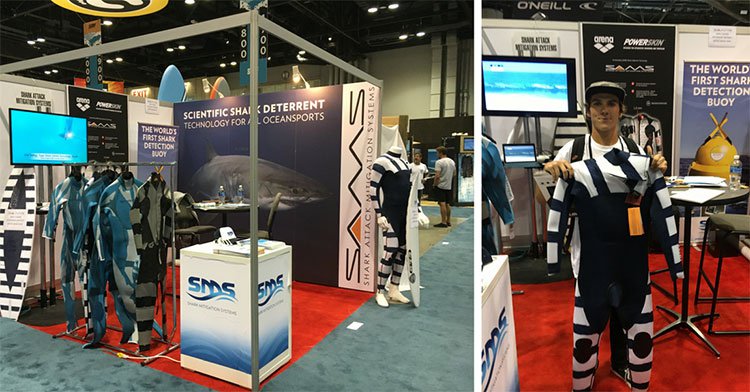 As you can see, SM8 is hauling towards becoming a household name in marine sports, marine conservation and soon, commercial rewards.
Swimming towards commercial success while making friends with its environment
Instead of pushing the fear of sharks under the carpet and wasting resources, SM8 offers an ethical, yet commercially-viable, combination of products in Clever Buoy and its SAMSTM range, to eradicate the deep-rooted problems between society and ocean wildlife.
SM8 intends to become the go-to name for shark security and mitigation.
With its sonar technology successfully trialled and tested at Bondi Beach and Mossel Bay, whilst being singled out to watch over the J-Bay Open at Jeffreys Bay in SA.
Most recently, SM8 has been working with the WA and NSW State Governments to put a definitive cap on the amount of shark attacks plaguing Australia's eastern coast.
We think SM8's string of validations and collaborations are just the initial smatterings of a substantial tapestry of commercial opportunities for SM8 over the coming years.
Surf's up.
---