New Look ASX MicroCap Mounting Global SaaS Market Assault
PUBLISHED: 15-06-2017 10:11 a.m.
All functions of a business are being significantly impacted by technology and this is changing both business models and how to successfully manage a business. There are new opportunities to chase and improved ways to do things. In fact the biggest risk facing a business today is not doing anything when your competitors are growing and improving.
But it is not always good news. Social media, a force that is revolutionising marketing, is a two-edged sword. Take the Australian taxi industry's "#yourtaxis" social marketing campaign of 2015, which was intended to garner stories of positive customer experiences to fight back against the rise of Uber.
Instead it managed to highlight the industry's flaws and further alienate customers, with reported instances of sexual assault, homophobia, refusing customers and general incompetence. What was meant to deliver a positive outcome turned toxic and as is the way of social media — it can burn out of control when it starts. And it can go unnoticed until it's too late – which is only an hour or two in social media time.
There are plenty of examples. We won't even get into United Airlines taking a passenger off a plane!
The ASX-listed company we are introducing to you today has developed a software application that addresses the challenges of social media marketing and gives a business a way to optimise posts, monitor who is watching, listen to what people are saying and finally analyse and report on the results.
An Australian company that set out to conquer America
With US-based venture capital support and an early listing, this $3M-capped company started life in Australia but soon shifted operations to the United States. It had built a good social media management tool that was originally designed to assist franchises manage their social media.
The tool has transformed into a smart marketing platform that provides empirically-based management information to help make management decisions.
The company has integrated its product with Watson, IBM's artificial intelligence software, and with powerful data collection and analytical tools from Microsoft to deliver the smaller end of town with an intelligent marketing capability. This includes a platform that's capable of automating certain marketing functions, can provide social media listening capabilities and analyse and report on the results.
It should be noted here, however, that this is a speculative stock and investors should seek professional financial advice if considering this stock for their portfolio.
Remember, competitive businesses going forward will increase automation of all functions and use software to drive productivity gains. This is a core part of the current digital revolution.
What is interesting is where and how businesses will get the software they are using. Increasingly software is "rented" rather than purchased outright under what is called Software as a Service (SaaS).
This requires software companies to distribute their product through the cloud and specifically through cloud platform providers. Buying software and in fact a range of other IT services through the cloud is becoming the new paradigm.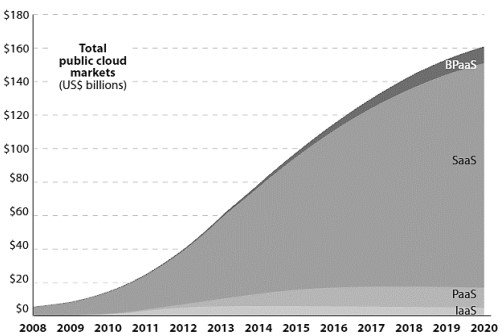 Industry experts are predicting a seismic shift with SaaS expanding to become a US$160 billion industry within three years – continuing what has been a significant expansion over the last decade.
Today's company looks to be getting its ducks in a row, ready to tackle this new digital business environment head on.
Introducing: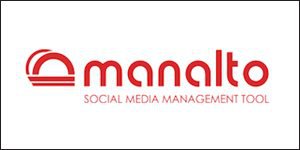 Society is seeing a rapid rise in the influence and spread of digital technology, and in particular social media – which is now a key tool for businesses looking to engage and communicate with customers. However, social media management has been viewed as, well, unmanageable and has been ignored by many.
For investors, the opportunities on offer in the rapidly growing digital space are significant. New business models, greater productivity, increased marketing reach, new paradigms and a fundamental change in how we live, work and play are opening new doors and closing old ones just as quickly.
Enter Manalto (ASX:MTL), a global provider of cloud-based social media management solutions with offices in the US, Australia, Netherlands and South Africa.
MTL's social media management solutions save time, money and resources, while allowing visibility and customer engagement.
Its proprietary software allows streamlined management of social media, supporting organisational brand management, reputational risk management, efficiency in managing users, community engagement and analytics.
An enterprise can centrally publish content and update brand assets across hundreds of its social media pages spanning multiple platforms — in just one click.
To put it simply, MTL allows businesses to better manage their social media presence, as this video explains...
Yet, while this is an important part of MTL's make-up, the real game changer here is the completion of its acquisition of Bambu Digital with its extensive range of business productivity software. Bambu has an extensive range of business productivity software to complement and significantly strengthen and expand MTL's suite of cloud-based social media solutions.
On top of that, Bambu provides it 20 years' international software experience adding increased sales and marketing capabilities, along with deep understanding of customer needs and how to on-board them onto software products.
The acquisition will transform the company, bringing a number of synergies and benefits to the repositioned outfit as a provider of business management and productivity software on a SaaS model offered directly or via cloud-based distribution networks.
The Bambu acquisition will create broad based software development house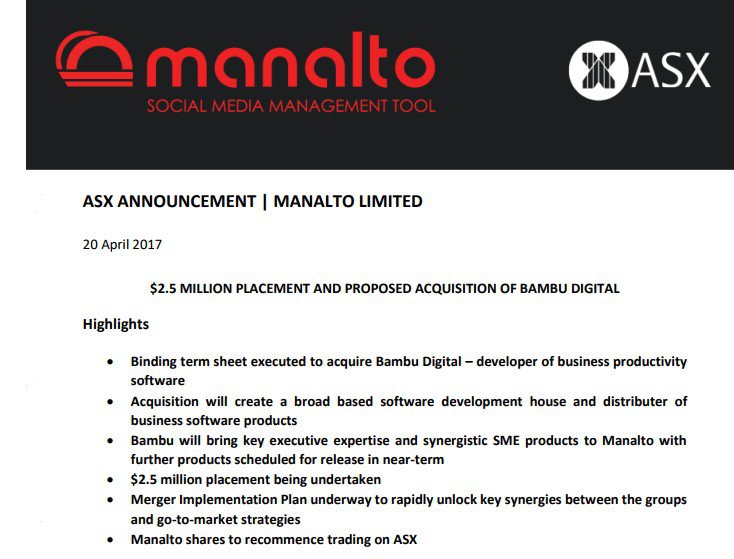 Bambu has in excess of 20 software products that have been successfully sold to global SME markets for 25 years plus a raft of relevant content for this market. Adding these to MTL's existing product results in a significantly larger number of SaaS products to be sold through MTL's cloud distribution channels.
These products will be offered for sale in a business solution centre via the cloud, where customers can buy single or multiple (bundled) products. The products share common technologies and can be integrated so that information will flow between them. This offers SMEs an enterprise grade solution in the same way as say SAP offers the big end of town.
Integration of Bambu's leading performance management software into the Manalto Enterprise product will make it a class leader, which will be attractive to businesses with distributed brand management challenges, such as franchises.
The acquisition will also help the company as it extends its global footprint into Asia where Bambu has been operating for 12 years and it will add an offshore development centre (ODC) in Indonesia to complement its ODC in South Africa. As these ODC specialise in complementary technology platforms the ability to create and manage product development in an optimal manner is created.
How much of the Asian market MTL will be able to corner remains to be seen, so investors should consider all publicly available information and seek professional financial advice before making an investment decision.
To help meet its working capital and administrative costs, including those associated with the Bambu acquisition, MTL has raised $2.5 million through a 2c per share placement to wholesale investors from EverBlu. On that note, the fact that MTL's share price is currently 1.5c means there is an opportunity for retail investors to invest at a discount to the recent placement.
Product developments bring significant functionality enhancements
On June 1, MTL announced that improvements had been made to its social listening and social sentiment analysis and reporting based on IBM's Artificial Intelligence product Watson.
MTL also reported that its Advanced Analytics engine has been completed and launched. This allows for integration with major software toolsets from companies such as Oracle, Microsoft, Google and Xero. It provides analysis and reporting on multiple sources of information, including digital marketing solutions such a Salesforce, Microsoft Dynamics, Marketo, Mail Chimp and Zendesk.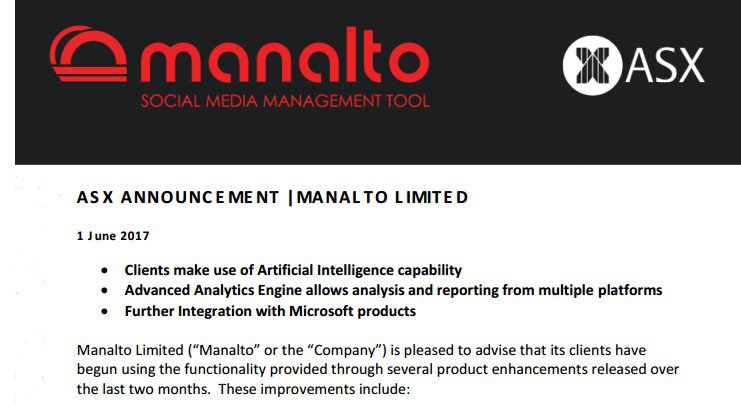 This allows for the analysis of a business' marketing and customer engagement performance on a holistic level. It also allows the specific analysis of the performance of websites, social media, email marketing, digital advertising and call centres. This is a profound step forward in marketing where the shotgun is being replaced with a much more targeted rifle.
These functional developments are a major step towards the transformation of the MTL offering from a social media management tool to a smart marketing platform, providing empirically based management information that can be used to improve revenue and expenditure decisions.
The analysis of marketing activities will allow reviews of campaign costs, sales generation and revenue performance. The integration of Bambu's performance management tools will then allow management to delegate and monitor specific rectification and optimisation activities.
Managers have had to work under the old paradigm that 50% of marketing effort is wasted – "we just don't know which 50%". This is changing and the demand for a smart marketing platform at an affordable price will increase significantly in the near future.
Marketing platform customised for franchises
MTL is well placed to provide much needed solutions to the growing franchise market. It has recently enhanced its offering to franchises and is focusing sales effort on the franchise sector.
Leading franchise consultant, entrepreneur and advocate, Jerry Darnel has been confirmed as MTL's Franchise Industry Special Advisor to help launch the new franchise product. With almost 40 years' experience in franchising, he will be responsible for introducing MTL to major franchise system owners and managers to help create a strong pipeline of opportunities.
Darnell explained that to have a successful a franchise system , the franchise must leverage technology to increase its competitiveness. MTL, with the enhanced franchise platform, provides both the franchisor and franchisee better marketing and productivity improvement.
MTL currently has 40 franchise systems as clients and this number is expected to grow substantially with very targeted marketing efforts over the next few months. Franchise conferences are the hot spot to demonstrate and promote your product and the company is very active in the US over the next few months. The smart marketing platform is targeted to franchisors.
The second phase in this strategy is to use Bambu's productivity and profitability tools to help businesses that don't have access to external scrutiny from the likes of analysts fund managers and auditors. Bambu will be targeted towards franchisees, and other SMEs, who need help to set strategy and improve performance.
Kendo, the latest release from Bambu, will be targeted towards franchisees who require an easy way to set objectives and then compare these objectives with actual results. Kendo can be sold as a standalone product, or as part of the full suite of performance management products. It uses real time data, allows real time reviews, and it reduces the HR load on a business.
MTL to strengthen US presence
This week MTL announced it had signed a binding Terms Sheet to acquire all assets and businesses owned by Rick Solomon of the Solomon Group , a software sales and support company with offices in New York and San Francisco and clients throughout North America.
The acquisition of Solomon Group is dependent on the acquisition of Bambu. Solomon is already a reseller of Bambu Digital productivity products including strategy, marketing, finance and human resource software as well as providing online training and business coaching for SMEs, so the fit is strong one and the acquisition will provide MTL with an even stronger sales capability in North America.
The acquisition is in its early stages and what may come of this is speculative at this stage, so investors should seek professional financial advice for further information if considering this stock for their portfolio.
Some of the benefits of the acquisition include revenue to the value of approximately $500,000, immediate sales capability in North America, including East and West Coast coverage where Solomon is based and as discussed above significant IP in on-line learning that will make the franchisees better business managers.
All of this is core to MTL's business of selling the smart marketing platform to franchisors and business productivity tools to business owners/franchisees.
Plenty of upside on the horizon for MTL
Leveraging off the growing digital economy as a whole, combined with the growing need for effective business productivity solutions, MTL has plenty of opportunities to capitalise on.
The acquisition of Bambu Digital will bring a host of business synergies and enable MTL to offer a wider suite of products to a growing market in need of effective solutions.
MTL already provides effective social media management solutions via the cloud. And with the upcoming acquisition of Bambu with its products, MTL has repositioned itself as a broad-based software development house, providing business solutions in this increasingly digital world.
And with the recent capital raising now tucked away, MTL is well capitalised for the next stage of its growth and development.
---