New ASX Listing: This Company Saves Human Lives with Next-Gen Marine Technology
PUBLISHED: 12-05-2016 09:24 a.m.
In the wonderful world of Technology, it's often glitzy smartphones, ultra-thin screens and viral apps that gain all the attention from consumers and investors.
However, a common complaint from tech-savvy investors is that many of today's bright tech ideas do not go far enough in solving real world problems or resolving existing inefficiencies.
It's only when bright ideas meet strong business acumen that commercial viability can flourish.
And when it comes to the Australian market, there are probably few issues that spark more heated debate and nationwide fear than deadly wildlife, including sharks.
One company that has just listed on the ASX is all about protecting human lives, and existing in harmony with sharks.
This company has two products already under its belt.
One is a unique form of sonar detection technology that can detect sharks and other marine life without the need for tags or tracking devices.
The 100% IP owned, low cost Australian technology, having been developed in partnership with major telco Optus and trialled off Bondi Beach, allows for entire coastal areas to be monitored and tracked, alerting life guards if a shark has been detected.
Optus isn't this company's only big name partner. Also in its corner are large corporates including early stage funding partner Google, M&C Saatchi, Tritech and Deloitte.
These partners may have jumped on board because the shark detection technology isn't the only potential revenue generating feather in its cap.
This company's second product is a revolutionary shark-resistant swimsuit developed in tandem with the University of Western Australia that makes its wearer either repulsive or invisible to sharks.
This technology could potentially greatly reduce the amount of shark attacks world wide – and for investors, it's worth noting that this technology is generating revenue already.
It could also offer peace of mind and security for millions of beachgoers currently staying away from the water following high-profile shark attacks.
This company's sonar-technology and wetsuits are already at the commercialisation stage, being marketed and sold up in Australia and globally.
The wetsuits are already available for sale through licensee and distribution agreements and an international roll-out into this US$800MN market is also earmarked.
With its ASX-listing complete and in excess of AU$3.5MN raised to further ramp up marketing and distribution of its shark-resistant suits, and to further progress the commercialisation of Clever Buoy, this company is primed for international growth....
Introducing: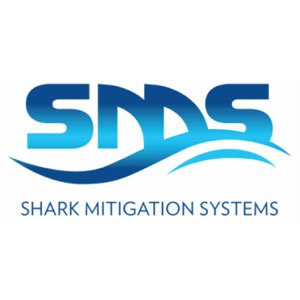 Shark Mitigation Systems

The number of shark attacks is escalating worldwide.
Figures vary but the underlying trend is that more people are being injured from shark attacks around the globe each year.

In the 1990s, the average number of unprovoked attacks globally was around 30 per year. That figure has jumped to around 80 per year over the last decade, with 2015 being the worst year on record with 99 attacks.
The causes for this escalation are still relatively unknown but the contending factors include intense commercial-scale fishing activities driving sharks near shore, resurgence of protected marine species, urbanisation in coastal areas, more people going to the beach or simply more sharks out there.
Whichever factor is to blame, people are being deterred from the beach or taking a holiday to coastal areas and confronted with shark warning signs and past shark attacks.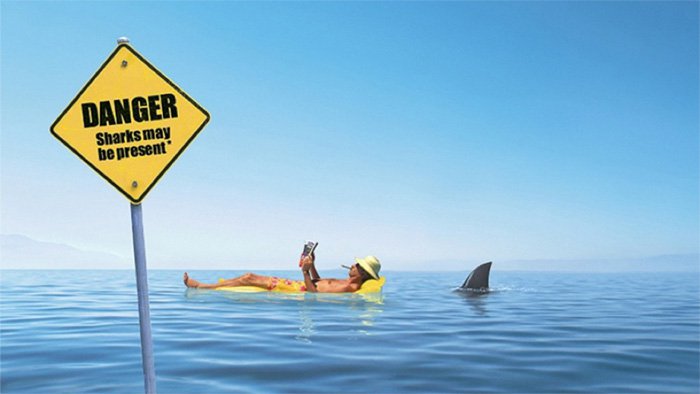 While experts say the chance of a shark attack is rare, famous surfer Mike Fanning's encounter, along with a spate of other attacks over the past year, has left many people anxious about sharing the ocean with sharks.
The dramatic footage of Australian pro surfer Mick Fanning narrowly escaping a shark attack in South Africa last year shocked both surfers and swimmers
The fear of sharks has decimated some towns more than others, with Ballina in NSW the most recent victim.

Local authorities have planned to build shark barriers and install expensive infrastructure to improve peace of mind, but it's having little effect.
If a reliable method for detecting sharks was developed it would create peace of mind and help to mitigate the fear.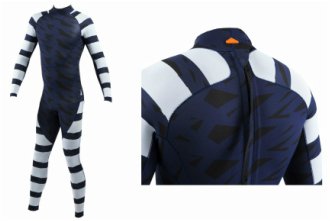 SM8's technology is able to detect sharks in a humane and effective way via its Clever Buoy technology. This greatly improves shark detection at beaches and following successful trialling and testing is being prepared for a global roll out.
Let's take a deeper look at what SM8 has developed, and how it's already being commercialised in view of SM8's listing.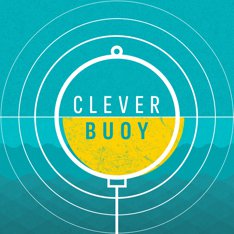 Clever Buoy is a breakthrough near shore shark detection and warning system. Or in simpler terms, a technology that uses the ocean life version of facial recognition to detect sharks and other marine life with increasing accuracy.
This is how the technology works in practise: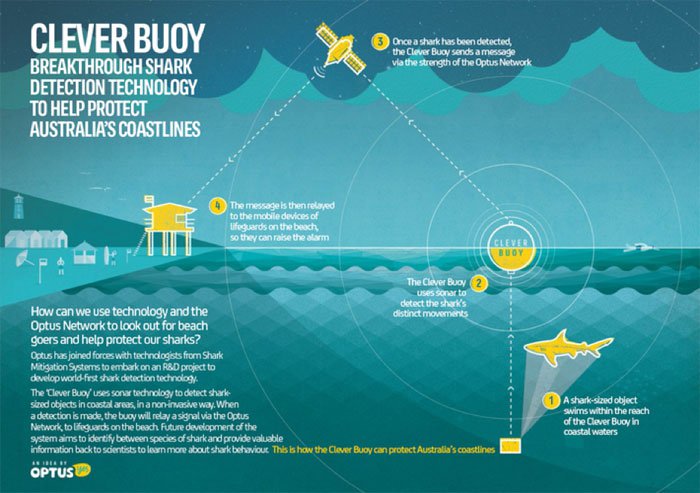 And here's a video that succinctly explains how it works...
SM8's proprietary sonar technology has been developed in partnership with Optus, ...
...however the IP is completely in SM8's hands.
The Clever Buoy system is a virtual shark net, designed to operate completely autonomously, distinguishing large sharks from other species, and send a warning signal to lifeguards onshore.
The system can automatically detect the type, size and direction of sea life hundreds of metres from shore. This breakthrough technology could potentially be deployed by coastal communities globally, not to mention fishermen that would just love to use it to find the best fishing grounds because the technology isn't entirely shark-focused.
Its algorithms are constantly being improved and already the system can be tweaked to detect other marine life. Over time, the technology can be adapted and modified into other niche applications such as commercial fishing, security, scientific research and environmental applications.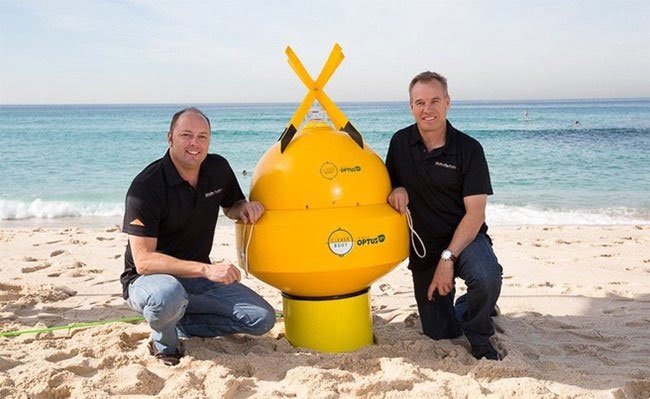 The unique thing about this technology is that it does not require any electronic tags or other monitoring equipment to be attached to sharks – it is non-disruptive.
This means it can be deployed very quickly and have an immediate impact on shark detection accuracy.
Clever Buoy has been taken through its paces and stress-tested at Sydney Aquarium, Abrolhos Islands (WA), Esperance (WA), the Sydney Institute of Marine Science and just recently Bondi Beach.
The Bondi beach programme was the final pre-commercial testing which will ultimately prove up how effective Clever Buoy is – and whether other beaches will install it.
Bondi Rescue episode screened July 2015 featuring Clever Buoy
So far, indications are that the technology is extremely effective and given its relatively low cost compared to shark walls, shark nets and mass culling, we think SM8 has a great chance to become a leader in shark mitigation as a niche.
Patents and IP
As indicated earlier, all intellectual property (IP) rights relating to Clever Buoy are owned by SM8 with a provisional patent lodged. The software behind the technology is being developed with UK-based partner Tritech.
And if we take a broad look at SM8's partners, we can see they are the large global corporation variety: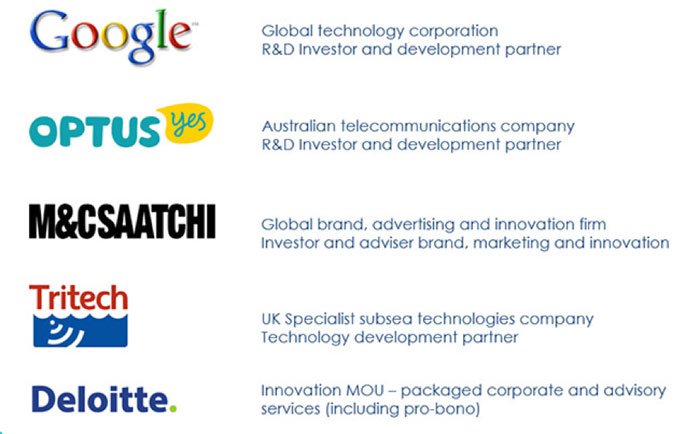 This coimoany, although new, is well backed and in terms of R&D, SM8 is well connected.
SM8 secured R&D funding with Optus as part of an ongoing research program amongst a trifecta of Google, SM8 and Optus.
SM8 is quietly confident its technology will be the preferred solution as part of the NSW's Shark Management Strategy (SMS) given the vastly better cost/benefit analysis and non-invasive nature of its approach – could confirmation of this be an upcoming catalyst for the stock?
Taking nature's lead SM8's other headline product is SAMS
There has been little innovation in the wetsuit market in the last 20 years.
Here's what wetsuits looked like in 1974: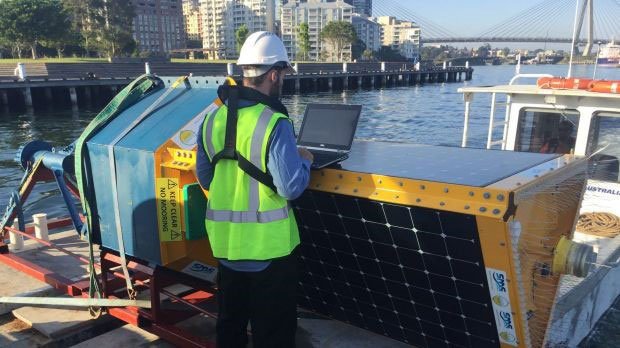 And here's how they look now: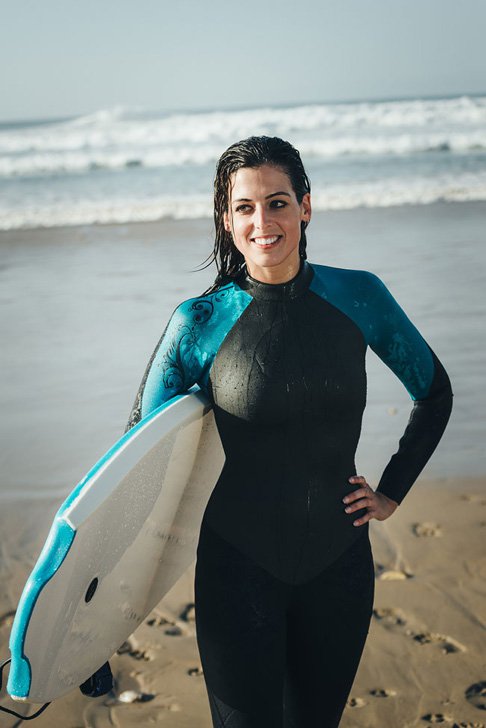 Aside from the composite material and better fitting, very little has changed.
In terms of shark-resistance, nothing has been done or even considered, until now.
In collaboration with the University of Western Australia's Oceans Institute and School of Animal Biology, SM8 has developed new technology enabling the manufacture of marine apparel which can reduce the risk of shark attack, based on recently developed science of shark vision, neurology and behavioural effects.
Breakthrough science in determining what predatory sharks can see, at certain depths and distances and under certain light and water conditions has been incorporated into neoprene materials and commercial prototype wetsuit designs.
This technology has been labelled Shark Attack Mitigation Systems technology, or SAMS.
Take a look at SM8's SAMS suits.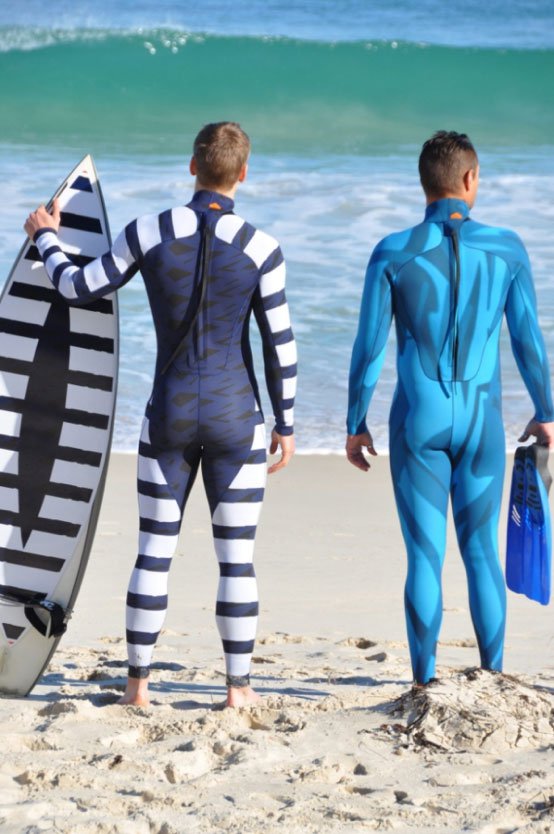 Black wetsuits have long been scorned for unintentionally making wearers look like seals.
The sun's glare makes things even more difficult which helps explain the fact that shark bites are usually cases of mistaken identity rather than Jaws-style hunts fashioned with military precision.
Jaws producer Steven Spielberg has a great imagination, one that's a lot greater than a shark's appetite for human beings.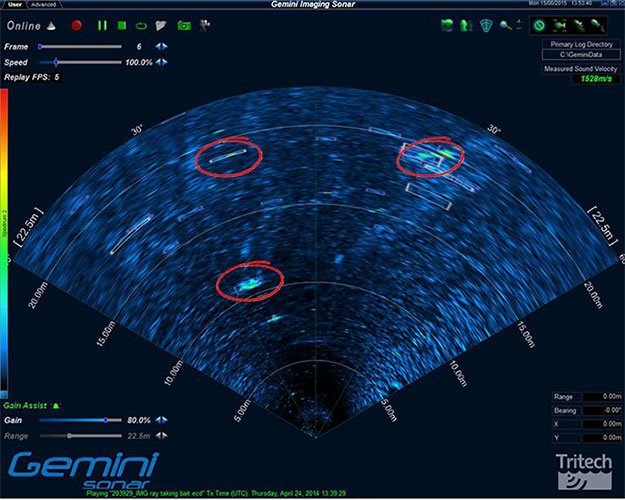 SM8 funded ground-breaking Australian scientific research that for the first time determined how large predatory sharks see under different light conditions. By the way, they only see in black and white, and on top of that they have very poor resolving power compared to us humans – which means they don't make out lines and shapes very well.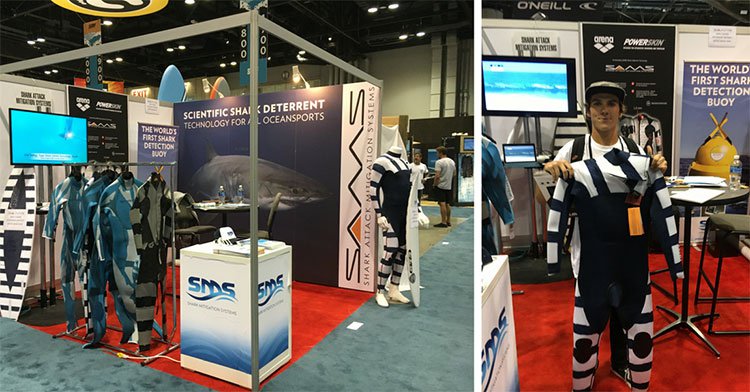 This research was translated into two strategies that now exist to offer protection to the wearer:
The first is to hide the wearer in the water column (or make the shape of the wearer more cryptic) using disruptive coloration and shaping from the perspective of a predatory shark.
The second is to overtly present the wearer as unlike any shark prey (such as a seal) or even as an unpalatable or dangerous food option.
The key to SAMS technology lies in development of materials having a specific contrast, colour, size and shape according to the position of the wearer in the water column and the distance that a shark is likely to perceive the wearer.This theory has been tested by the University of Western Australia and seems to be supported by scientific research done so far.
Take a look at this video:
The research has shown remarkable results with more still to be done, and the technology has the potential to extend to many marine applications, including skins and stickers for diving air tanks, diving fins, surfboards, kayaks, skis, watercraft, undersea cabling, and marine equipment. In fact, its already available for surfboards.
Commercialisation a platform for growth
SM8 has just landed on the ASX this week – capped at around AU$10MN – providing an excellent platform for expansion as the technology is further tested and rolled out globally.
SM8's SAMS suits are already available for sale through licensee and distribution agreements with Arena, Radiator, Sheico Group and Yamamoto...
...and being sold into the global wetsuit market estimated at around US$800MN in 2014.
Currently, SM8 operates on a licensing model whereby it doesn't actually manufacture the wetsuits itself. Instead, SM8 licenses technology into existing apparel from manufacturers such as Arena and Radiator.
Licensing your technology into existing products made by expert third party manufacturers is a much more efficient and quicker way to market – not to mention a higher level of product quality.
And when the licensing manufacturing agreements you have in place are with the two manufacturers who produce most of the branded wetsuits globally, that's just as or even more powerful than the patent protection they have in place..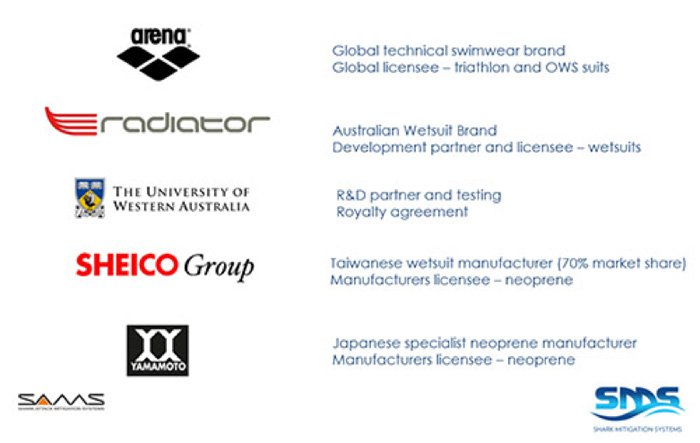 With its Clever Buoy and SAMS technology now commercialised, accolades are rolling in for SM8
Any new business idea based on breakthrough technologies needs validation.
For SM8, the stakes are even higher because it is marketing a product that claims to save lives.
The great news for SM8 is that validation of both Clever Buoy and SAMS has been coming in from all quarters.
Here are just some of the accolades SM8 has received
Best Brand New Sportswear Product at ISPO in Munich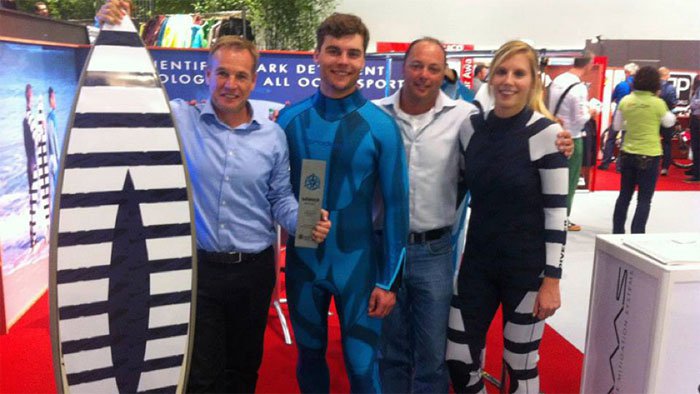 Even the surf-mad Bear Grylls is reportedly a fan of SAMS: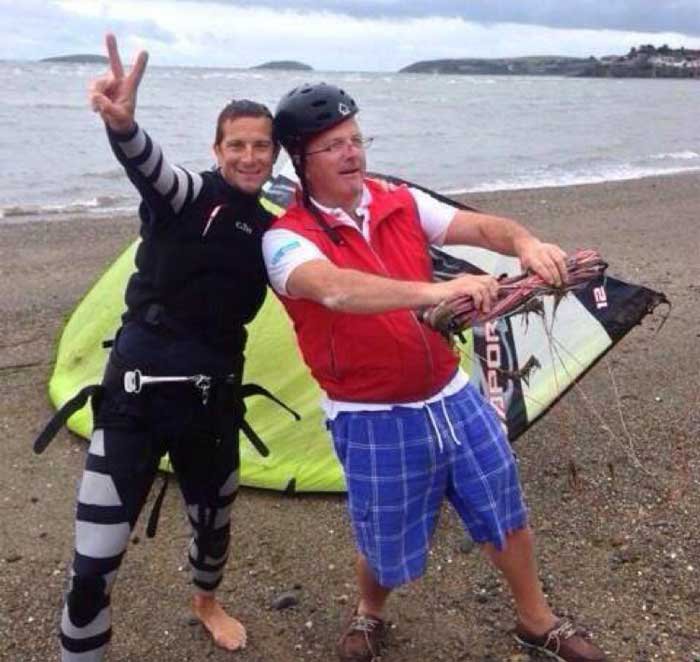 SM8 history
SM8 began its mission to curb shark attacks back in 2011 with its proprietary technology first hatched between the founders Craig Anderson and Hamish Jolly.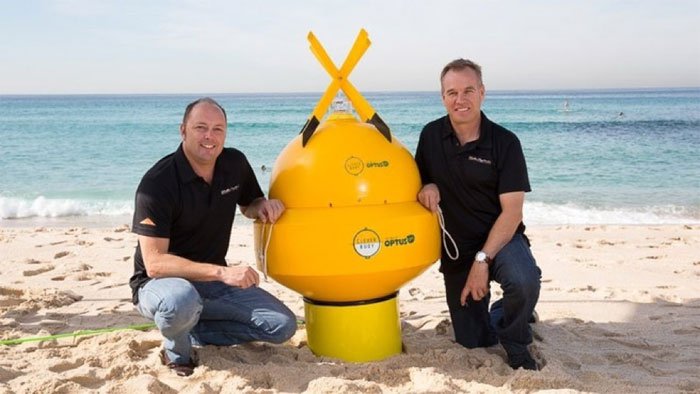 SM8 Founders Hamish Jolly (left) and Craig Anderson (right)
The two founders identified that shark attacks are rising steadily with other research indicating that sharks actually see in black and white.
The discovery led the two entrepreneurs to begin in-depth research into the visual systems of large predatory sharks and eventually led to the development of ways to disrupt how sharks behave in the water.
Now after several years of groundwork laid, these two inventors/marine enthusiasts/entrepreneurs are commercialising their idea via SM8's ASX-listing.
The listing has provided in excess of AU$3.5MN to further ramp up marketing and distribution of its shark-resistant suits and to commercialise Clever Buoy.
It's still early days but if SM8 can continue on its path taken so far, it may not take long for its technology to gain traction and accelerate the comoany's growth post IPO.
Blue sea & blue sky Potential – SM8 is also a marine tech incubator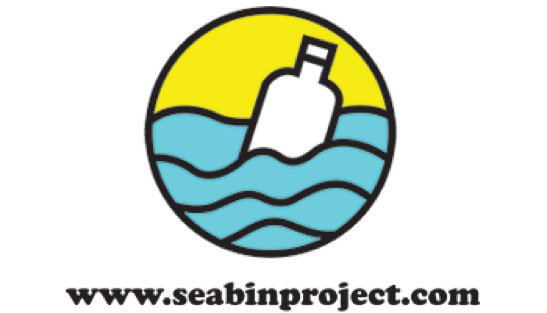 A particularly interesting joker in SM8's marine technology pack is its tech-focused mission plan.
Not only has SM8 developed its own technology, but it also has an ambition to become a marine technology incubator that helps other small start-ups with big tech solutions to find market traction.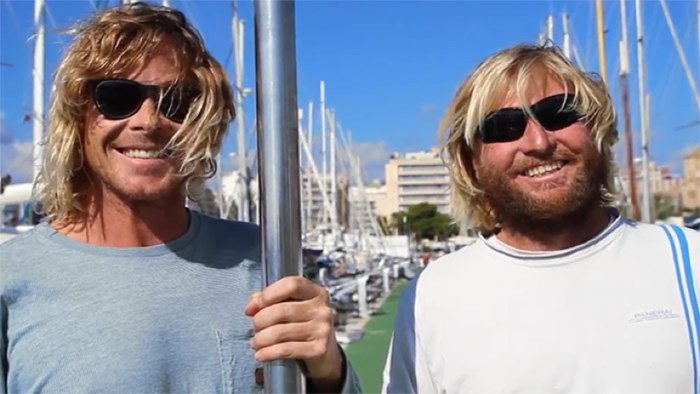 Seabin Founders Andrew Turton and Pete Ceglinski
The Seabin Project is developing marina cleaning technology that can cost-effectively clean any marina and beachside resort with almost zero human effort or elaborate cleaning techniques involving chemicals.
Take a look at this brief video showing this simple and effective technology that has just recently been given the green light in the South of France :
The technology has the potential to solve ocean and water pollution at least on a small local scale almost immediately. And with further development could potentially be used to clean up oil and chemical spills that decimate ocean environments and public spending budgets on clean-ups.
For SM8, collaborating on such projects offers a whole ream of commercial opportunity over time, as well as significant market exposure today.
Shark mitigation isn't just for surfers
SM8 has developed two distinct products that help to solve a huge problem for any community with a beach and the threat of sharks.
The big value driver for SM8's position is that entire coastal towns and communities can now have peace of mind that their beaches are being monitored with truly effective technology. The hope is that this will encourage more tourism and more business activity – as well as protecting lives.
In the same way Jaws cast sharks in a frightening light leading to widespread fear and misunderstanding, SM8 is now casting sharks in their true light as gentle giants that unfortunately tangle with humans through no fault of their own.
The key to solving the ongoing issue of shark scare stories is to follow Nature's lead and do clever things with technology in order to deliver peace of mind and security.
Sharks were never a true danger, so enticing people back to the beach has nothing to do with making sharks less dangerous or somehow removing them from the ocean which is what some are proposing. It's a rather better idea to emulate how Nature mitigates their threat – with appropriate markings and sophisticated sonar that will deliver increasingly better monitoring over time.
Eventually, it will be possible to automate the entire detection process and create automated mobile alerts with everything integrated including time and location. This method is far more efficient than installing shark nets, walls and invasive solutions that must constantly be checked, repaired and replaced. SM8 proposes to take the entire conversation onto a different track through effective technology that works with sharks, not against them.
Here at The Next Tech Stock , we think SM8 is a great example of innovative Australian technology being applied in reality and solving a huge problem for swimmers, surfers and coastal town officials across the globe.
The clever boys that they are, SM8 have developed a neat solution to ease the fear of sharks and over time, could potentially become a marine technology incubator with several commercial verticals – not just shark mitigation.
For a newly listed company with international exposure andexisting revenues, but with a value of just $10MN – we think SM8 could be on track for an imminent re-rate..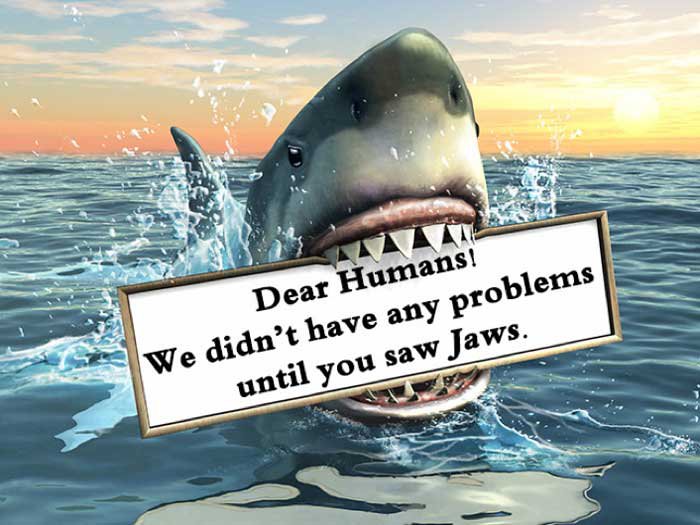 Just fill in the form and you will be alerted to the next opportunity.
---