MSM's Megastar App Launch Could Usher in Mega Success
PUBLISHED: 28-11-2017 10:51 a.m.
A quick look at MSM Corporations' (ASX:MSM) news feed reveals that the $37 million-capped entertainment tech play — along with its flagship product Megastar, a global, mobile-first talent competition — is gaining notice all over the place.
Whether it's a story about its high-profile new Chief Creative Officer, world famous singer and performer, Usher , or Megastar's links with Madonna , the company has had its fair share of attention-grabbing headlines in recent months.
Megastar is becoming mega-popular, with the company moving a mile a minute as it follows up the launch of the Megastar App.
This is no longer simply a fun new idea. Megastar is now a downloadable app which real people are engaging with, entering their talent videos and voting on other contestants, across multiple continents. App downloads are clocking up all the time.
In September, the Megastar competition successfully launched in the company's six target markets — the US, the UK, Australia, Canada, New Zealand and South Africa. It is available for download via Apple (iOS) and Google (Android) Stores.
And there'll be more competitions launched across non-English speaking markets via partnership and licensing agreements in the near future.
In November, MSM reported an extremely successful first month for the Megastar App, with highly promising results. The average minutes per session spent by users on Megastar is well above the industry average, which bodes well for a foundational aspect of the entire Megastar concept... live streaming.
At around 77 minutes per live streaming user, compared with an industry average of 13.5, that's a convincing indicator of high user engagement and is exactly the kind of results MSM will need in order to fulfil its Mega-dreams.
Engagement metrics are exceeding the industry average by 400% and user acquisition remains strong with MSM currently at #24 in entertainment apps in Apple store rankings.
MSM has also experienced more than 350,000 downloads ion less than eight weeks with significant peaks in response to market activity.
Recently, the company announced it had completed a hefty A$3.4 million capital raise in a placement to institutional and sophisticated investors, at $0.15 a share... that shiny new dough has been earmarked for use in advertising and marketing to drive up user acquisition and engagement.
For a tech-only, app-based company which has already done the hard yards to produce its product, that amount of money could go very far indeed.
It is a speculative stock at this stage, so investors should seek professional financial advice if considering this company for their portfolio.
It's got names including Usher (who live streamers could meet), it's got IP, it's got the necessary bank... and it's hard at work building a burgeoning community of users and talent-show would-be's. What we're seeing here is lift off.
And we can see all that excitement double over in December, when the first Megastar Worldwide Tournament Finale (WWT1) will award one lucky star US$1 million.
Read on for a mega-sized update on this appealing tech play: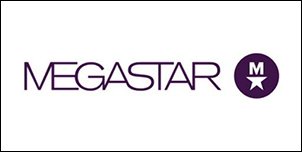 Megastar Millionaire
ASX:MSM
When we last wrote about MSM Corporation back in March, its $1 million online talent competition, Megastar, had just announced an agreement with a company co-founded by long-running pop sensation, Madonna.
As part of its social influencer campaign, 14 dancers from DanceOn, a dance focused digital entertainment company co-founded by Madonna, were appointed as social influencers to amplify awareness of the Megastar competition. These dancers, collectively, have 8.5 million followers across various social media platforms.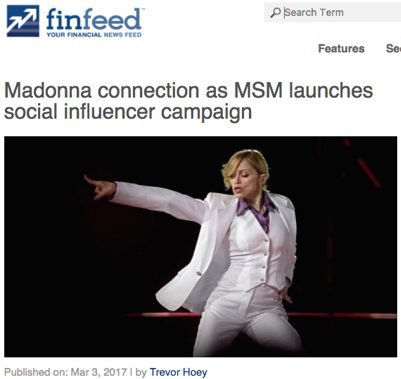 (Finfeed is a related entity of S3 Consortium Pty Ltd as defined in Section 9 of the Corporations Act 2001)
MSM have now added R'nB star Usher into the mix as Chief Creative Director, along with a new Executive Producer, making a massive statement to the market.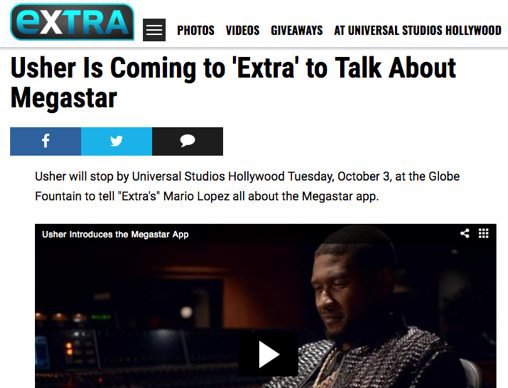 Megastar's new Executive Producer is former X Factor boss, Marion Farrelly, who has also held senior roles The Celebrity Apprentice and the Australian and UK versions of Big Brother. Farrelly will be in charge of talent production and developing the format of the host and celebrity talent videos.
MSM has also grabbed entertainment industry attention with the signing of highly regarded, music video and promotions director Mickey Finnegan who will direct the production of in-app, promotional, social and 'behind the scenes' videos to promote Megastar.
All in all, that's an impressive line-up for MSM as it ramps up plans for its million-dollar global talent competition.

Let's take a moment to look at Megastar's particular product angle which is riding on the increasing popularity of live streaming .
In September, Twitter-enabled Periscope (a video live streaming app) to access cameras beyond just smartphones, in response to consumer demand. Facebook also recently released Apple TV and Chromecast support for live video streaming.
Then there's a new generation of live streaming apps like Busker and Live.me, which are receiving plenty of attention in their respective markets, with the latter boasting over 35 million global users and recently landing $50 million in funding from Bytedance.
Livestreaming is also taking off massively in China...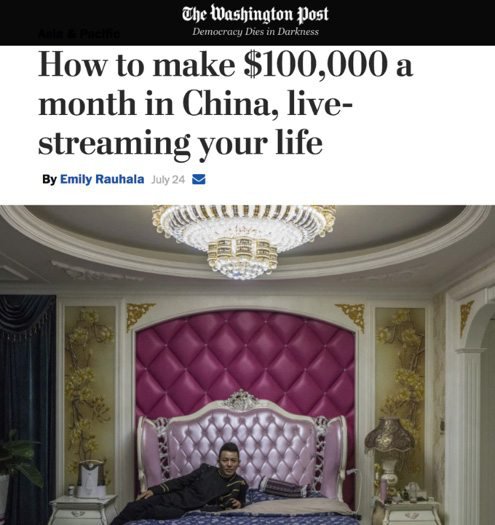 According to iiMedia Research, there will be 392 million online streaming service users in China by the end of 2017, making it the most popular source of online entertainment .
Megastar's model of a fully-online talent quest show that gives anyone the chance to win US$1 million, is based on the premise that people love live streamed entertainment.
On this topic, it seems the company's predictions have hit the nail on the head.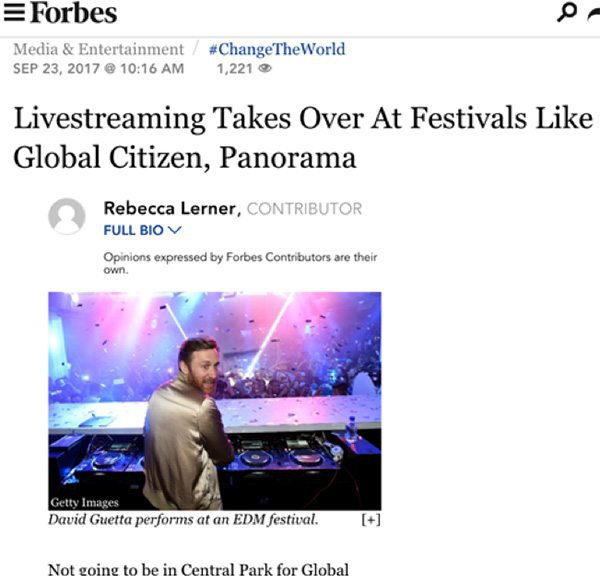 Live streaming plus e-commerce = massive potential for scalability.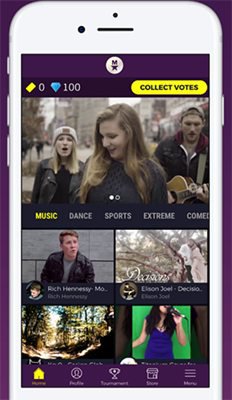 In early October, the first Megastar Worldwide Tournament (WWT1) commenced with auditions at in the US, the UK, Australia, Canada, New Zealand and South Africa.
The below map shows which countries already have access to the app, and which countries MSM will look to target in the next phase: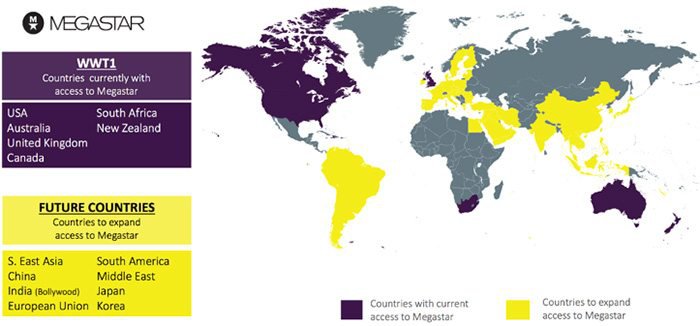 WWT1 performers are vying for US$1 million, an audition for a role in a film along with other prizes.
The app developers have worked hard to create an experience that attracts and sustains engagement across the voting community, as their ongoing membership is vital to the success of the competition, while at the same time works just as smoothly for Live Streamers (the performers who engage their audience via the Megastar App).
Promising metrics follow the launch of Megastar App
How do we know whether the developers have done their job?
Looking at engagement metrics is an intelligent place to start. It won't be a surprise to anyone who has been paying attention social e-commerce, social influencing, web-based advertising, and online entertainment trends that MSM had a bumper start to its user engagement numbers since the release of the Megastar App.
MSM released some highly promising metrics in November, following the Megastar App's first month live.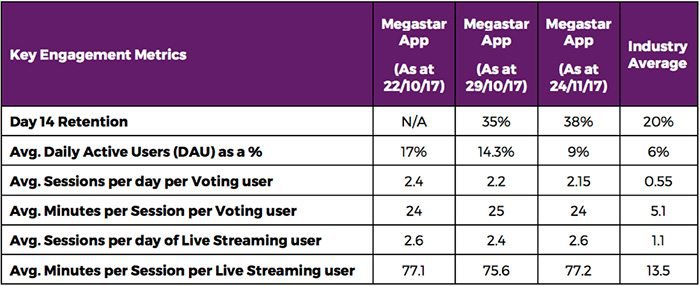 Source: MSM Corporation
The above stats, reported on 28 November, show the average daily active users at around the 17%, compared with the industry average of 6%. You can also see the average amount of sessions per day (for voters) was around 2.4, in contrast with 0.55 industry average; and the average minutes per session (for voters) showed a dramatic outperformance compared to industry average — 25 minutes per session compared with around five minutes.
In addition, average minutes per session for live streamers (performers) was around 77 minutes compared with just 13.5 as the industry average.
Below are the stats for the first worldwide tournament, as of 20 October: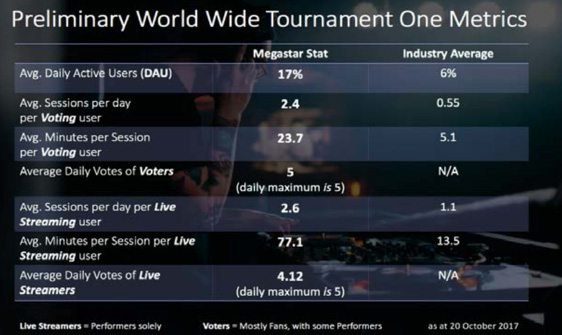 What do all those figures mean? Basically, app users are engaging with it more frequently and for longer periods of time — two excellent signs for MSM's development team.
Of all the results from the App's first month live, the most staggering was the fact that metrics exceeded industry averages up to 400%.
Those considering this stock shouldn't make assumptions regarding future sales, nor should they base investment decisions on performances to date. Those considering this stock should seek independent financial advice.
There are other signs pointing to success for Megastar, including a peak ranking of #4 in the Entertainment Apps hourly Apple App store rankings.
A total of 230,000 downloads in less than five weeks is an excellent result from the company's marketing activities, and is another step towards validating its value proposition.
From the performers' side of things, the Megastar App has received 4300 accepted entries for WWT1 already. All this goes towards the ultimate end goal — to find the next Mega Star, and to profit while doing so.
$3.4M placement puts MSM in even better stead
In November, MSM announced that it had completed its share placement to institutional and sophisticated investors. It raised A$3.4 million to go towards optimising the Megastar App, marketing to potential new users, and driving retention and future engagement.
The placement will be made at $0.15 per share, which is at a 3.5% premium to MSM's closing price on 16 November, 2017.
The placement should offer a nice turbo-charge for MSM's next steps as it looks to scale the business model dramatically and explore rolling out the App and competition across more countries.
However, this remains a speculative stock and investors should review all publicly available information and take a cautious approach to any investment decision with regard to this stock.
Usher-ing in a new era...
Speaking of ways to turbo-charge progress... adding an existing megastar's name to your brand is a smart way to go about it.
We are referring to none other than the Grammy-award winning singer, dancer and actor, Usher (on the left):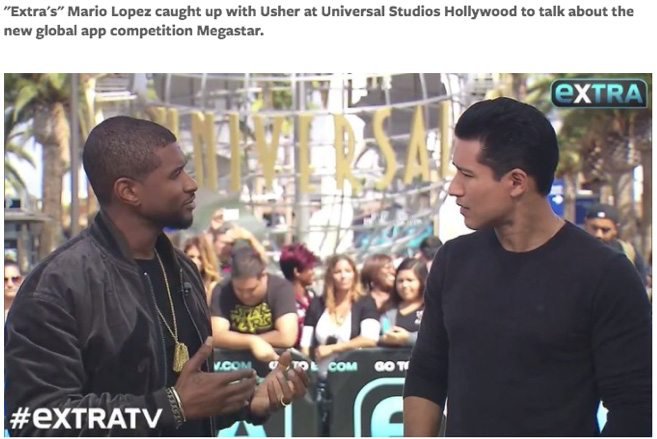 With enormous hits like "U Remind Me", "U Got It Bad", "Yeah!" and "Burn", Usher has sold a whopping 23.8 million albums in the US alone .
Now the star can add 'Chief Creative Director, Celebrity Mentor and Head Judge at MSM' to his impressive CV.
In his new role, Usher will direct his fans to download the Megastar Millionaire app to access content related to the star and to participate in the tournaments as either a contestant or voter.
Usher is no stranger to nurturing new talent. The worldwide singing sensation, Justin Bieber, is one of his most famous protégés. Bieber has gone on to sell 44.7 million albums and singles in the US alone.
MSM will be running a live streaming competition that closes on December 1 that will see the top three finishers given the opportunity to meet Usher in person.
The competition is designed to drive monetisation and provide a baseline for driving the live streaming ecosphere among fans and performers. This would allow MM to optimise user monetisation opportunities in the tipping and donation sectors.
Will mega-stars lead to mega-bucks?
MSM has plenty of plans to maximise on the Megastar App once it graduates from the initial user acquisition stage.
Its plans include significant monetisation via in-App tipping and donations to performers during live streaming, as well as advertising.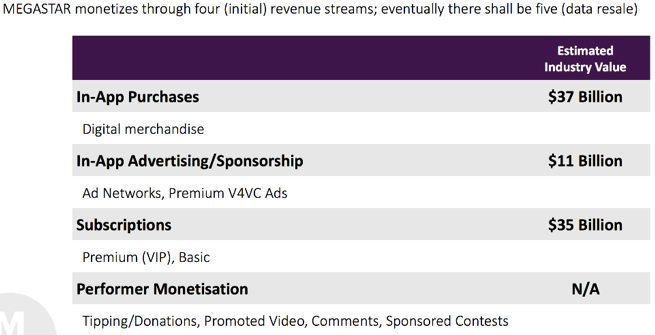 But first, it needs to achieve its goals of getting the competition in front of as many potential fans and potential megastars as possible. Its latest A$3.4 million capital raising will come in very handy here, as well as the chance to exploit Usher's global fan base. We are also predicting that the WWT1 finale next month will see numbers rise too.
Engagement metrics have already exceeded expectations, putting the company in a good position to take things to the next level. With each new download, and with each user who becomes engaged in the competition, MSM increases its capacity to scale.
Beyond these positives is the fact that the company are already in advanced discussions with potential partners to launch the competition in India (Bollywood) and South-east Asia next year.
All the while, MSM is accumulating valuable data and content, which is driving further engagement from strategic investors in the US, Asia and the Middle East...
What started as an idea to take an established model — the talent quest shows offering major prize money and the promise of being broadcast to a national/international audience — and digitalise it for live streaming on smartphones, is now starting to look like it could evolve into something really big . Something, well, 'mega'.
That's without even considering that the discovery of a true entertainment industry mega-star would propel the Megastar brand to prominence, not to mention attract a whole host of new investors.
MSM's Megastar is entertaining, has enormous potential for profits, and is listed on the ASX... still with a market cap below A$40 million. That sounds like an opportunity to us.
---