Mainstream Media Giants ABC and Associated Press Sign with NWZ
PUBLISHED: 21-12-2015 10:57 a.m.
If you're a news reporter or correspondent working for a mainstream news outlet – you may not like what you're about to read.
News agencies such as BBC, CNN and Sky News are currently at a loss about how to combat the spread of the peer-to-peer online revolution that has grabbed a hatchet and cut up the entrenched domination of old media's status-quo.
Freelance reporters and journalists are now able to submit their work directly to news agencies around the world...
... which means full-time reporters are simply too expensive to keep.
New Zulu (ASX:NWZ) is currently at the forefront of changing how news is sourced and delivered to millions around the globe.
When we first covered NWZ in the article: Is this ASX company the future of global news , we looked at their business model and revenue generators and found out that NWZ is a crowd-sourced media company that allows anybody, anywhere, with a mobile device and a story, to share news, get published and get paid.
Here's a picture that says a thousand words: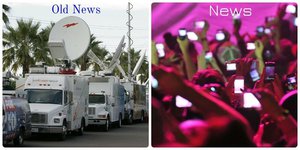 source 1 – 2
This time around we take a look inside the big deals NWZ have recently wrapped up, including a $3M capital raising to accelerate international growth and how they are transforming news through mobile applications.
Keep in mind, however, that this is still a junior media player compared to some of the big boys and professional advice is required if considering this stock for your portfolio.
In recent developments, several of the bigger, mainstream media outlets have seen the crowd sourced light.
A recent Memorandum of Understanding (MoU) signed with the Australian Broadcasting Corporation (ABC) will see NWZ build a strategic relationship with the national public broadcaster.
In fact under the MoU, the ABC will license NWZ's technology platform and start producing crowd sourced news via its 24 hours news service.

Millions of Australians depend on the ABC for their news, and this deal should allow NWZ to infiltrate their smart phones, and make all of them potential news reporters.
In another big deal,
NWZ has also entered into a video content syndication agreement with the world's largest newsgathering organisation Associated Press (AP).

More than half the world's population views AP content on any given day – so this is quite a coup for NWZ getting its content out there.
In combination with its deals with the Wall Street Journal , USA Today and ITV , these two new deals cement NWZ's place in modern day media and has shareholders enthused about what might be around the corner in media production services.
Reporting the news is changing from a linear single source model, into a more engaging, dynamic, peer-to-peer model because the technology now allows it.
NWZ's technology is clearly attracting the attention of major media players and on the back of that NWZ generated $700,000 in revenue in Q3 2015, up 20% on Q2 2015.
But this may get a significant leg up over the coming months as partnerships with the ABC and Associated Press are rolled out.
NWZ is also attracting every day 'wanna-be' journalists looking to be the one to break a story on a major media network.
As it is turning out, content sourced from billions of smartphone-wielding people is usually far more interesting and relevant compared to the traditional alternative of sending a news truck down to the scene, hours after the story has gone cold.
So with the right technology available, it is likely you will see more and more newsfeeds, streamed live and coming straight from the source itself which fits nicely into NWZ's three revenue streams including editorial, technology licensing and live platforms and four tiered business set-up – but more on that later.
That's why NWZ has a vital role to play in the changing landscape of news delivery.
And now for the good news...
Reintroducing...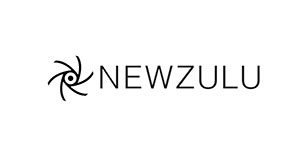 $3MN to fast track international affairs
With strong support from institutional and sophisticated investors, NWZ recently completed a capital raising that will enable the company to fast track its international growth.
The funding places NWZ in a strong position to develop their product in the US market, whilst growing its content and technology businesses.
NWZ will issue approximately 85.7 million fully paid ordinary share price of 3.5 cents per share – that's a discount of 16.7% to the last closing price of 4.2 cents.
The Company is also looking at reducing operational costs by approximately $1.1M in FY2016.
With the extra funds and cost savings at its back, NWZ can concentrate on pushing its new crowd-sourced media model and continue to re-imagine the 24-hour news cycle.
Traditional news is so 25 th hour
The unfortunate news for hungry 'infomaniacs', is that today's news agencies are rather inefficient when it comes to covering the news.
We may be on a 24-hour hour news cycle, but any breaking news event will typically require a camera truck with several reporters, photographers and lighting crew in tow for the story to be covered.
Which means they get there at the 25 th hour – when it is all too late.
Add expensive equipment costs such as helicopters, news vans and large troops of reporters which media outlets can barely afford given constrained budgets and public spending cuts and you have a slow news day every day.
Newspapers and broadcasters are struggling to make ends meet but are still determined to provide quality news reporting to millions of people.
What's needed is a way for news reporting to become more global, faster and cheaper.
It's a big ask, but NWZ may well have the answer.
This is probably why it has done so many deals with media companies in the past 12 months.
NWZ currently operates in partnership with Getty Images, Tribune Content Agency, Alamy, Agence France-Presse (AFP) in France, Press Association (PA) in the UK & Ireland, ddp images in Germany, Belga News Agency in Belgium, Canadian Press (CP) in Canada, Australian Associated Press (AAP) in Australia, Czech News Agency (CTK) in the Czech Republic, ITAR TASS in Russia, Mahatta Multimedia in India and Aflo Co., Ltd in Japan.
Phew. That's a lot of partnerships! It's the gathering up of all these partnerships that will allow NWZ to maximise returns on its technology over the coming months and years.
Now add the ABC and Associated Press and you have some serious power players, with various degrees of separation to even bigger giants such as News Corp.
Traditional media services are now jumping out of the old tired media dinghy and stepping on board the Sea Princess.
There are several reasons for this.
One is that NWZ can actually geo-locate which of their members are local to an event, alert them, and then receive live video footage taken from members' smartphones – to be relayed to national TV channels or online media outlets.
No 25 th hour here.
This method saves money, breaks news faster and allows more news to be covered given the millions of potential contributors NWZ has access to.
Judging by how popular smartphones have become, NWZ could potentially be sitting on a goldmine of content waiting to be utilised by thousands of news agencies around the world.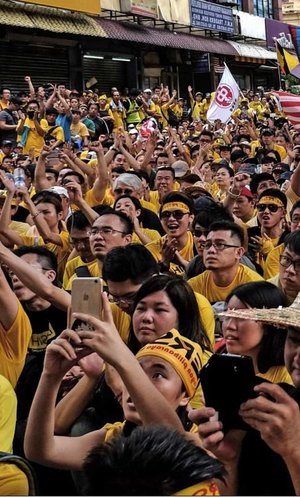 But it's not just news agencies that can buy crowd sourced content from NWZ. NWZ can also sell footage to companies looking for crowd-sourced marketing or PR content.
Throw in the added aspect of mobile video quality improving at a rate of knots, and what you have is a business model that is organically scalable and leveraged to the growing use of mobile phones and internet connectivity.
New media mobile practice attracts big media players
It is the mobile aspect of news gathering which has turned the heads of the bean counters at news services such as the ABC.
With a total annual budget of A$1.22 billion, the ABC provides television, radio, online and mobile services throughout metropolitan and regional Australia and offers educational and cultural programming that the commercial sector would be unlikely to supply on its own.
If you are in Australia, chances are you are very familiar with the national broadcaster.
Under the freshly struck MoU, NWZ will license its technology platform for gathering and producing crowd-sourced content from the ABC News audience across Australia and in return, will license crowd-sourced news content that NWZ gathers and produces from its global crowd-sourced news community to ABC.
The ABC will use NWZ technology for its special projects, multi-platform formats and audience engagement. Starting with Australia Day, 2016.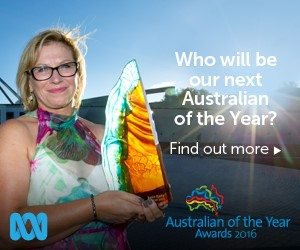 NWZ's technology platform and content is expected to reach millions of Australian television viewers and achieve installation on millions of Australian smartphones, leveraging the unparalleled reach of ABC News.
The MOU will also provide a basis to significantly increase the volume of Australian content available to NWZ for international syndication through its global news agency and licensing partnerships.
NWZ Executive Chairman Alexander Hartman said the deal with ABC would instantly position Newzulu's technology and content on the televisions, computers and smartphones of millions of Australians.
Then there is the video content syndication agreement with Associated Press.
NWZ will license its broadcast-quality crowd-sourced news videos to AP's extensive global network of clients, through AP's video distribution platform.
For all videos licensed through AP's platform, NWZ will receive a royalty which is then shared with the videographer.
This Agreement could place NWZ as one of the world's pre-eminent providers of crowd-sourced video content, with more than half the world's population viewing content from AP on a daily basis.
Of course it is still early days and you must conduct a proper due diligence and seek professional advice before considering this stock as an investment.
AP supplies many of the world's top broadcasters, including Sky News (UK) and ABC News.

Senior Vice President Daisy Veerasingham, who heads AP's video business internationally has estimated that "over the next few years the value of the online video news market across Europe and Asia will continue to grow by up to 13 percent and 16 percent, respectively, per year ."
It seems in media, video is now king and the 24-hour news cycle is once again a key driver of content generation.
NWZ's service offering combines mobile connectivity with the growing 24hr news cycle
News today is being created in real-time with news 'bulletins' replaced by news ' feeds ', covering anything and everything ranging from your local community news to global politics.
People like to know what's going on and mobile phones allow for the greatest dispersion of news ever known.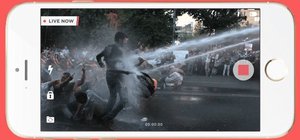 Not only do mobile phones allow for information to be disseminated to a huge amount of people, they also allow news to be sourced from users directly thereby turning the news cycle on its head.
NWZ is proving that New Age journalism has commercial mileage
It's all well and good evolving journalism and news reporting to a higher level, but does it pay the bills?
NWZ has positioned itself with a business strategy that allows for its novel peer to peer (P2P) platform, not only to engage millions of would-be reporters, but also, to commercialise a new dawn of news reporting.
NWZ's myriad of content partnerships with the likes of Getty Images, AFP and Alamy means all its P2P content can be marketed to news agencies, private companies and even advertising agencies, for use in news coverage, advertising or corporate videos.
National news agency partnerships in Europe are expected to commence generating revenues in mid-2016, with technical integration now completed.
Meanwhile, NWZ recorded its first commercial sales through Getty Images last quarter.
NWZ is expanding its global visibility and reach by signing content syndication partnerships at breakneck speed extending to Russia (TASS), Belgium (Belga), Italy (ANSA), Poland (East News), Spain, Portugal (Gtres Online) and India (Mahatta) in the last year alone.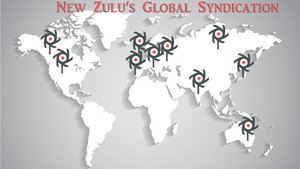 During the last financial year, NWZ established a global sales infrastructure and referral agreements for marketing of its content and technology product offerings.
The United States is currently one of the most lucrative markets for NWZ therefore it continues to maintain its focus on the US market first and foremost, given its size and interest expressed from a range of prospective clients.
As a result, NWZ has relocated management resources to the US.
NWZ's metrics indicate a burgeoning company on the precipice of mass adoption
The commercial numbers NWZ is posting is gradually proving up its business case with an admitted target to become cash flow positive within the coming 12 months.
Last quarter, NWZ saw a sustained 20% increase in cash receipts from customers while on a year-on-year basis, NWZ had an increase of 602%.
NWZ's current $0.042 share price reflects that early stage status but by the same token, gives investors exposure to a potential terraforming of news coverage in the years ahead.
Take a look at NWZ's end-user revenue model shown below. This is how NWZ plans to make money from the content it receives from its members.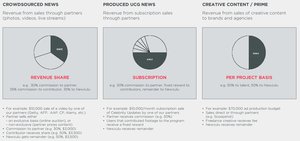 And here is the revenue model for how NWZ makes money through affiliates i.e. by white-labelling NWZ's proprietary platform for news agencies like Fox News and CNN to create P2P online communities for themselves.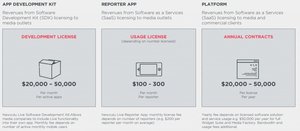 In the third quarter of 2015, NWZ generated $700,000 in revenue, up 20% on Q2. NWZ's run rate revenue is estimated to be around $3.3MN based on the last quarter's figures.
Furthermore, NWZ's contributor community is experiencing sustained growth with social network engagement up 36% on Q2 2015.
At the end of the September, NWZ had cash reserves of $4.52 million so funding is not an issue at this stage.
However, it's worth reminding readers there are no guarantees in investing in small cap tech stocks, and its possible NWZ may have to raise more capital at some stage to keep going.
It's also worth pointing out that senior management figures such as Director James Bodel and Executive Chairman Alexander Hartman have both invested in excess of $12 million of their own money.
Here at The Next Tech Stock it always warms our cockles when we see Management and Owners rowing in the same boat.
From a commercial perspective, NWZ is working hard to raise its profile, obtain clients and generate revenues.
NWZ is taking a shot at becoming a fully-fledged news agency and it's acquiring other companies to create synergies that both improve NWZ's operations and reduce its overall cost.
Seeing is believing
News agencies like Wall St Journal , ITV and USA Today are already using NWZ's technology in order to access a wider source of user-generated content. Here is an example of how you may see that presented on your TV screens at home: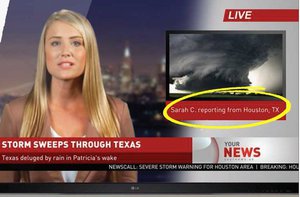 In another recent scalp taking, NWZ signed a letter of agreement with US news company, Regional News Network (RNN), establishing a proposed framework for collaboration between NWZ and RNN.
The aim is to create innovative news 'channels' in the US made up exclusively from content sourced from millions/billions of users around the globe.
The agreement between NWZ and RNN is a five year global technology licensing agreement, valued at around US$3MN .
The RNN deal, alongside other key syndication agreements, opens the door for NWZ to pounce on one of the highest consuming countries of news content there is: The United States.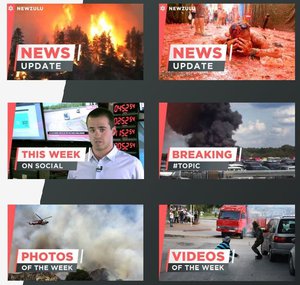 The US offers NWZ an addressable market of 115 million TV-owning households and up to 198 million mobile devices.
That's an incredible amount of potential content yet to be created and an incredible amount of content providers to whom it can be sold.
In effect, NWZ is taking on the role of news broker between content creators and content providers.
Globally prominent news agencies like AP and BBC tend to have swanky corporate headquarters where the brain trust sits. Crowd-sourced news agencies need not be any different, and here's a sight one eagle-eyed Next Tech Stock writer happened to capture at NWZ's new digs in Sydney, Australia.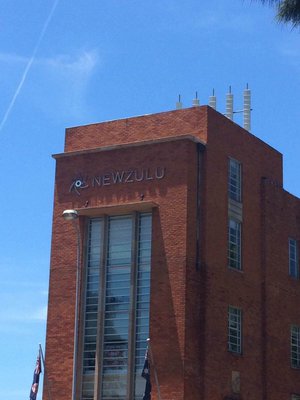 But to see where value really comes in... let's take a look at NWZ's service offering in detail
Getting millions (or even billions) of people to submit videos they recorded on their phone, does not make a sandwich.
News isn't just about videos – it's about validated, reliable and accurate information. That's the most important thing. Without a valid news source, that bit of content is just entertainment.
For NWZ this is both a challenge and an opportunity.
The challenge is to filter and vet out all the bogus content it is likely to receive when mass adopted. The opportunity is that NWZ could become one of the largest news agency in the world backed by end-users. Its growth doesn't have to be limited by how many reporters and news vans it has – but by how many server slots it is able to maintain.
NWZ's business is scalable because its proprietary €40MN platform, first developed by AFP, automatically scans and detects photographs and videos to confirm authenticity.
NWZ also employs a 40-strong team of experienced editors to double and triple check content before it is marketed to the paying public.
Reputation and authenticity are key and NWZ is solely focused on becoming a news agency rather than merely a forum for user-generated videos like YouTube.
Not leaving entertainment and showbiz behind, NWZ wants to help broadcast reliable coverage of sports and celebrities too
NWZ's syndication agreement with Videoplugger allows NWZ to push its BoomZulu and SportsZulu brands – specifically created content platforms relating to celebrities and sporting events.
NWZ is focused on breaking news, not investigative journalism or opinion based news.
For this reason, tapping into the power of crowds is perfect.
NWZ makes money in three different ways:
'Citizen journalists' can submit content directly onto NWZ's online platform. NWZ then verifies the content, and if it's up to scratch, will pay the journalist. NWZ will then sell this content to global news broadcasters through its multi-channel syndication agreements.
NWZ can also license its crowd-sourcing technology platform so that media companies can crowd-source videos and photos from their own loyal readers or fans.
NWZ's 'Newzulu Live' platform allows major TV channels to use live mobile phone feeds as part of their breaking news coverage. Launched in late May 2015, 'Newzulu Live' takes live mobile video streams and broadcasts them live on TV or via the web.
And from the above revenue streams, NWZ is focusing on four key pillars to its business:

Editorial
Contains a community of 200,000 professional journalists, videographers and photographers that submit news coverage as it breaks.
All content is saved into a content database that can be sold at a later date.
NWZ's purchase of AFP's intellectual property of the technology in 2012 included a database of 1.7 million validated photos/videos and 150,000 independent contributors which NWZ inherited and utilises still to this day.
Platform
NWZ's platform is a sophisticated technological achievement, first developed by AFP – the oldest newswire in the world and second only to Associated Press (AP) in terms of global reach. The great news for NWZ is that the platform AFP developers designed (and built) is now the spine of NWZ's platform.
AFP built the original but NWZ is now augmenting its application by allowing businesses to connect and obtain crowd-sourced content from their fans or members, then filter, sort, validate and ultimately publish the content.
At this stage, software licensing for the technology platform accounts for 60%-70% of NWZ's total revenue, so it's a valuable part of NWZ's revenue generating strategy going forward.
Live
NewZulu Live is like an enterprise version of Periscope – which is a live video streaming app recently sold to Twitter for close to US$100M.
Harnessing live mobile video for news outlets is what NWZ does best and it's proving to be hit in NWZ's primary markets: the U.S, Europe, UK and Australia.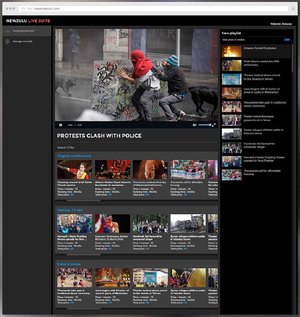 Newzulu Prime
Newzulu Prime is another branch of the NWZ revenue generating model, which assists commercial clients with marketing and PR by offering crowd-sourced creative production services.
Since its launch in 2014, the service has already produced cutting edge, crowd sourced video for notable names such as Nokia, Microsoft, Michelin and Essilor.
Despite the big names, NWZ is still a junior player in the market and professional advice should be sought when considering this company as an investment option.
Crowdsourcing is on a mission and NWZ is leading the charge
Crowd-sourced content is having a major impact on traditional media sources.
Almost every industry that has any exposure to online connectivity is tapping into the power of crowds because there are millions of willing contributors in every walk of life.
Wikipedia as just one example, has been able to create an entire user-created (and maintained) encyclopaedia covering pretty much any topic – and it's all been done for free.
NWZ has set up a business model where hiring fleets of reporters is simply not necessary, and news agencies in every country are taking note.
Apps such as Periscope, which Twitter spent $86M on to place in its portfolio and Meerkat (valued at $52M) have already proved that crowd-sourced content providers can be valuable to both shareholders and news consumers despite this niche market only growing out of its infancy over the past few years.
NWZ is on course to cause misery for established news agencies still servicing their fleets of news vans and chasing stories after they've already happened...
...and simultaneously, liberate journalism to adopt a new age model built on collaborative technology and global reach.
The good news for investors, is that over the next few years you may just see a whole lot more breaking stories being covered live from the scene, by an avid passer-by with a smartphone using NWZ's technology.
Those guys are everywhere and they're usually in the front row.
---