The Little Known ASX Stock Signing Multi-Million Dollar Contracts: Breakout Year?
PUBLISHED: 22-09-2016 16:14 p.m.
One under the radar ASX listed communications company has earned in excess of $100M in revenues since 2007, yet has a market cap of less than $17M.
The company is an established software and hardware product based business operating in the "mission critical" communications arena.
After a relatively quiet few years, its revenue pipeline is rapidly filling up, on the back of multi-million dollar contract wins.
When there is a freak weather event or national emergency, this company is there to provide all important communications technologies for organisations such as police, fire departments, ambulance and utilities services as well as defence and resource sectors.
Its technology licensees are major global firms such as Lockheed Martin and Cisco...
The company pulls most of its revenue from the USA, and its performance was previously at its strongest in 2010 and 2011, bringing in revenues of USD $17M in 2010 and USD $14M in 2011 at a time when many companies suffered the effects of the GFC.
Accelerated stimulus spending shielded this sector at the time, however the GFC impact was not voided, just delayed, and the whole sector contracted for several years thereafter...
Since then, this company has been working hard to turn its fortunes around – and with news of a $2.6 million USD, 5 year deal just confirmed, it appears this year could prove to be the breakout year for this stock.
The company is currently experiencing a major revival for its products and services in 2016 and has seen revenues increase via multiple business streams, while now operating off a substantially lower cost base.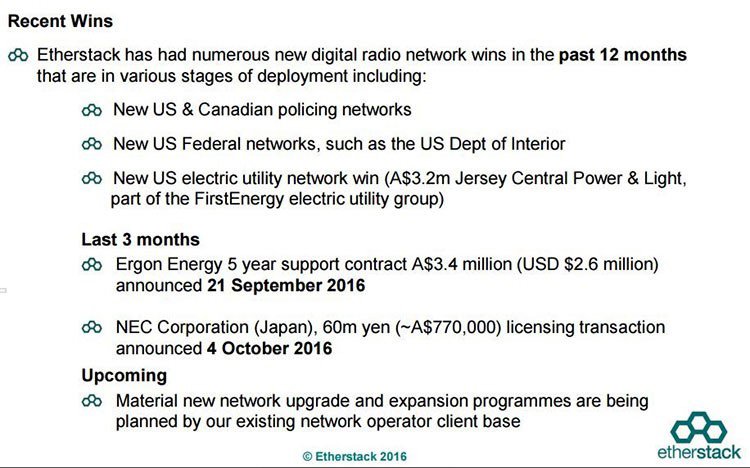 This company is, however, a small cap speculative stock, and an investment here is not guaranteed to be successful, so if considering the stock for your portfolio seek professional financial advice.
In summary, the company's main products are:
Digital radio network equipment, used by emergency services, policing, defence and utilities
Specialised tactical communication equipment
Technology access fees and royalties, from other manufacturers using its technologies
Long term support services, from its government and utility clients
One of its new specialised products is the "Go Box", a tactical repeater designed to withstand the harshest of environments.
This 'best in class device' is being used by international police agencies and government security services to set up an ad-hoc secure wireless communications network in remote and isolated environments, allowing officers to communicate amongst themselves at the site of a disaster or investigation – and also providing secure communications via 3G/4G and satellite networks back to their command and control, sometimes on the other side of the planet.
Federal police officers from one country may travel to another county to assist in a disaster or counterterrorism operation, and this device allows the officers to communicate securely amongst themselves as well as with home country command and control. They can take their own radio network with them in the size of a small tool box.
Operating in an area that is key to the security of everyday society means there is sustained demand for its communications products, backed by governments with almost limitless cheque books.
This is one of the many benefits of having projects which are publicly or semi-publicly funded.
With economies improving, particularly in the US, where this company has substantial reach, security and communications are becoming more and more of a focus.
It means communication in mission critical incidences must be secure, reliable and rapidly deployed, and this company can meet that need as evidenced in the use of its technology by the Australian Federal Police, NSW SES and Department of Defence and US Federal, State and County police forces.
Potential ongoing contracts with these organisations in the future could strengthen the company's position, once again further increasing its revenue opportunities.
And speaking of revenues, the full year revenue guidance in 2016 is expected to be 2-3 times greater than 2015.
This figure may even be conservative, with the company having a healthy pipeline of opportunities not yet actualised in the market guidance, including a recently signed deal $2.6M, five year deal with Ergon Energy that we mentioned above.
On top of the uptick in revenues, the balance sheet of the company received a heathy detox with the previous US $5M debt reduced to $1.2M through capital raising, in which the directors converted some of their personally held debt into equity, highlighting the board's faith in this company's future.
So with a dedicated board, growing revenues and high level clients using this company's products in critical situations we introduce to you...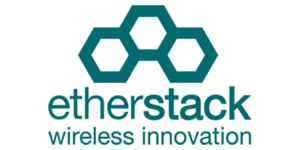 Etherstack (ASX:ESK) is a wireless technology company specialising in developing, manufacturing and licensing mission critical radio technologies used in public safety, defence, utilities, transportation and the resource sectors.
ESK's technology is used in radio communications equipment in the most demanding situations including that of natural disasters such as the Queensland floods, the Fort McMurray fires in Canada, Hurricane Sandy in the US and many other situations that require tactical collaboration.
The company has a well-established history and is far from a "here today gone tomorrow" story, with its CEO David Deacon having founded the business back in the early 1990s.
David Deacon sold the business in 2000 to Open Telecommunications, however not long after the sale, Open Tel found itself in trouble on the back of the telco crash and in stepped David Deacon to buy the business' assets back.
The business was rebranded as Etherstack and David has been at the helm steering the company forward ever since.
Who else would know the business better than the person that saw it evolve from an idea to a global company generating large sum revenues?
Here is David Deacon showing off ESK's technology:
As you can see, ESK provides vital services in critical situations and its latest solutions are being led by the:
Ground breaking 'GoBox' tactical repeater
Released to market in 2014, the Go Box and other soon to be release tactical communications products will be one of the main revenue drivers for ESK going forward.
The size of a lunch box or a six pack, the GoBox tactical repeater is designed to withstand the harshest operating environments and allows for two way communications – without external power .
Initial, and more importantly, repeat orders for the Go Box have substantially increased in 2016 and the product has been well received by national defence departments and federal policing organisations.
The ground breaking product has condensed a previously super large and super heavy suit case of equipment into a hand held oversized lunch box.
The competitors' products typically require one suitcase for the unit and another suitcase for the batteries. The GoBox can be rapidly deployed to provide instant communications infrastructure to service potentially thousands of users in emergency, terrorist, surveillance, special event or routine operations.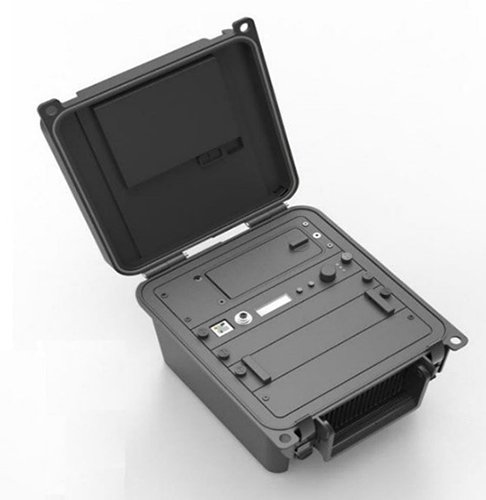 The unit also can connect to 3G/4G mobile phone networks, land based Ethernet, Wi-Fi access points or even Satellite infrastructure to allow for networked communications to take place between other GoBoxes and/or command centres anywhere in the world.
With the current uptake, GoBox offers great potential for ESK to expand within the Australian and US market places. GoBox, and other new tactical communications equipment, is a critical element of ESK's future revenue streams.
Not a one off. Big deals. Big organisations.
ESK, with revenues of over $100M since 2007, has had a strong history of innovation and delivery in the tactical communications market.
In fact, every California Highway Patrol car has an Etherstack in-vehicle repeater in the boot, allowing officers to communicate via their portable radios back to the command centre using the vehicular repeater as a hub.
This contract was award to Etherstack by US defence giant Rockwell Collins in 2010 and contributed over US$17M to Etherstack, with almost 5000 units deployed.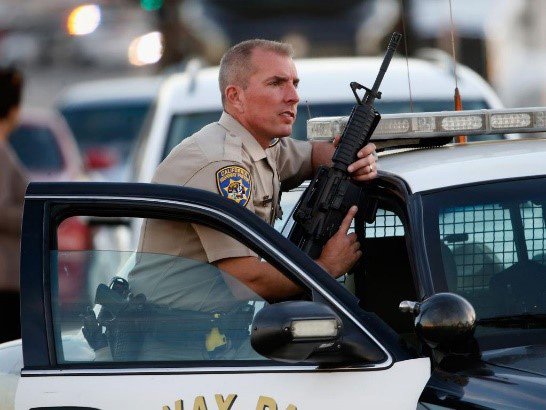 California Highway Patrol Officer,
San Bernardino County, December 2015
Talking of defence giants, Etherstack also boasts Harris, Lockheed Martin, Raytheon and General Dynamics as technology licensees.
The company also licenses its technology to Cisco Systems, the largest networking company in the world. Cisco uses ESK's technology in its public safety product line up that helps emergency services, police and federal agencies communicate – paying ESK royalties every year to do so.
Multiple revenue streams
From calculations based on the FY ending 31 st December, full year revenue guidance provided by ESK management is between US$5.8M and US$6.1M – this is without including future contract revenues that may be earned in the remainder of the financial year.
Mid-year revenues are up 34% from the same time in 2015 and full year revenues are expected to be significantly greater than 2015.
However revenue projections are speculative at this stage and this sentiment alone shouldn't form the basis of your investment decision in this stock. Seek professional financial advice for further information.
The turnaround in results is largely attributed to:
Sector wide recovery after post-recession slump
New products, in particular the Go Box
Increased support revenues
Royalty growth
New contract wins
Through a recent capital raise of US$6M (AU$8M), ESK was able to reduce its debts from $5M to $1.2M, significantly strengthening ESK's balance sheet.
Directors of ESK participated by converting loans they held into equity, hence improving the balance sheet of the business and showing their confidence in the future of the company and its multiple streams of revenue.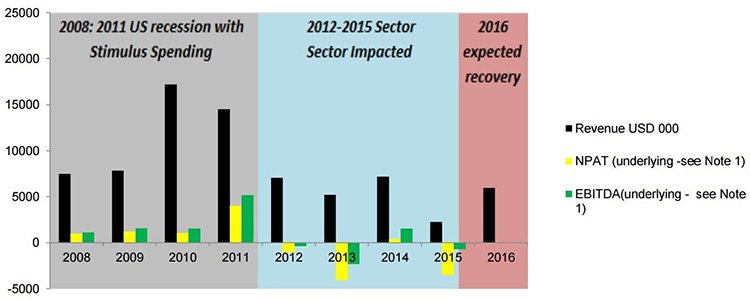 By having multiple revenue streams, ESK is able to spread operating risk whilst also maximising income from its value chain.
These revenue stream include:
Network equipment sales
ESK generates its largest revenues from mission critical radio network equipment sales.
Products are either sold under ESK's own brands or as white label products in the US, Canada and Japan.
Specialised communication equipment
All the electronics, mechanical and software components are designed and manufactured by ESK.
Devices are used in high value applications such as disaster recovery, policing and defence
Examples of this technology are ESK's in vehicle repeaters, the ones installed in over 5000 Californian Highway patrol cars.
The lead product in the revenue stream being the new tactical repeater GoBox.
Technology access fees
Rather than develop the technology in-house, other equipment manufacturers are able to license ESK's technology through an upfront technology access fee.
This allows them to benefit from ESK's expertise whilst also being able to focus on the manufacture and sale of the end product.
Royalties
Through a royalty agreement, often combined with a technology access deal, royalties are generated on a per unit sale basis.
Long term support
Each time ESK signs a deal for a mission critical radio network, the end user organisation typically enters into a 24×7 support agreement.
The lifetime of support revenues associated with a digital network radio is usually 10-15 years in length, ensuring ESK will receive sustained revenues over an extended period of time.
In 2016, ESK has experienced a substantial lift in its royalties, service and long-term support streams.
The increase in cash flow has set up ESK for a major turnaround in 2016 and it is being highlighted through major contract wins.
Big $$$ contract wins
In the past 12 months ESK has landed some significant contracts for its services.
A US$2.5M (A$3.2M) strategic contract was struck with US electric utility network, Jersey Central Power & Light, part of the FirstEnergy electric utility group.
Associated revenue from the deal will be recognised in the second half of the financial year, ending 31 st December 2016. This means when results are released for the 2016 FY, this deal is going to increase the wedge between 2015 and the expected 2016 results.
In April ESK announced that its Australian and US subsidiaries had secured a maiden contract with the Australian Department of Defence and a US Police Force to the tune of $US280k.
Another growth area for ESK is in providing support to the increased installed base of client networks services, of which it is expected that there will be support revenues for 10 years following the completion of the project.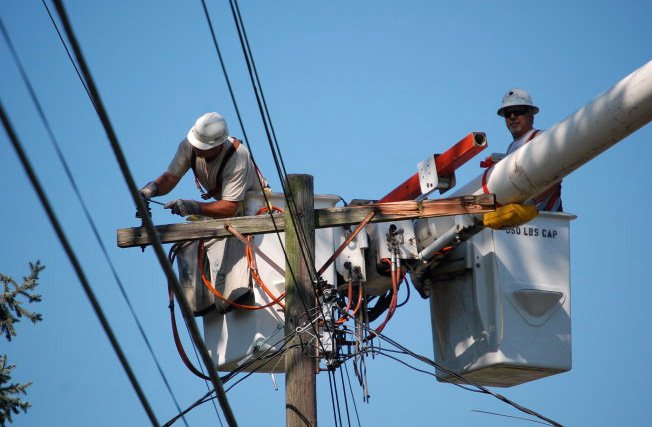 Revenue growth surging in support services
Support revenues for the first half of 2016 are up 23% over the same period in 2015, and a healthy 129% above the equivalent 2014 period.
This is largely due to growth in ESK's installed support client base through new network developments and growth in existing networks infrastructure.
ESK has just signed a US$2.6M (AU$3.4M) five year support agreement with existing electricity utility company Ergon Energy .
The semi-government organisation will receive ongoing support services to their P25 digital radio network, with the five year contract having this current quarter.
ESK has supported Ergon Energy's network since it was originally commissioned in 2011, getting the energy supplier through floods and cyclones over recent years with the network even servicing an urgent board meeting held during the peak of a cyclone which had disabled the telephone network in several board member regions.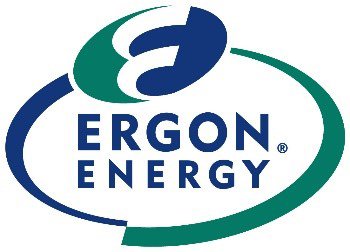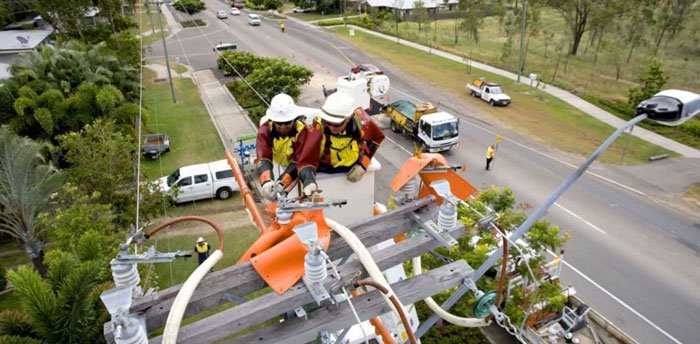 The network is one of the largest and most advanced digital radio networks in operation and has operated successfully since it began, with ESK's technology deployed throughout the complex network.
The signing of the contract highlights ESK's ability to deliver value to large organisations that require complex technical support, whilst also establishing solid long-term revenue streams.
Additional revenues are expected from the network as it expands in future years.
Royalty revenues surge 276% in the first half of 2016
Royalty revenues is one area ESK has stepped it up this year with revenue increasing dramatically over the previous corresponding half year period.
The increase being primarily driven by an uptick in unit sales, primarily in North America, of an emerging digital radio standard known as DMR (Digital Mobile Radio), as well as an overall recovery in the government communications sector after the previous four-year post-recession lull that affected all major industry players.
ESK licenses its technologies to manufacturers of DMR devices and other wireless equipment.
This allows ESK to focus on its area of expertise whilst also benefitting by not having expenses of the likes of marketing and advertising, as the licensee is focused on making sales on the devices.
A typical licensing agreement for ESK sees the company receive an upfront technology access fee followed by royalties for per unit sales.
Through this method ESK is able to ensure it generates strong revenue from the deal even if sales of the manufactured device containing ESK's technology do not go so well.
If the manufactured DMR device does sell well however, ESK picks up additional revenues in the form of royalty fees, making the deal a win-win for ESK.
Reduced operating costs
Largely through the rationalisation of product lines and facilities, ESK is currently operating at its lowest cost base in over 6 years.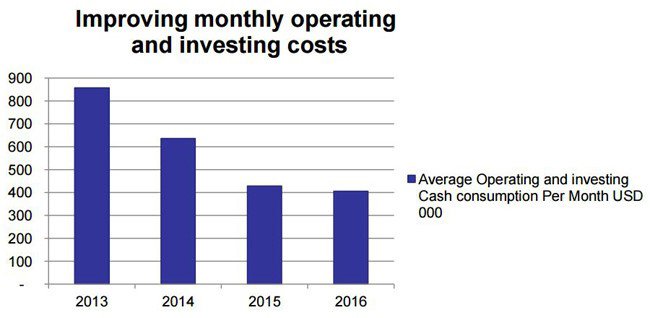 The reduction in costs (not including COGS) further improves ESK's financial position going forward for the rest of 2016 and beyond.
ESK enters the $18 billion global Land Mobile Radio Industry
In July, ESK announced to the market that it will collaborate with mixed-signal semiconductor company, CML Microcircuits.
The partnership with CML will see ESK have its DMR Tier 2 and Tier 3 Protocol Stack software integrated to existing DMR products produced by CML.
Through the deal, ESK aims to lower the barrier to building high quality, low cost DMR equipment.
The DMR segment of the market is the fastest growing of the US$18b global Land Mobile Radio (LMR) industry.
This deal is similar to the types of deals that Texas Instruments (NASDAQ:TXN) and ARM Holdings (LSE:ARM) undertook at the start of the cellular revolution – leveraging the larger company's distribution and manufacturer adoption by piggy-backing ESK's embedded software on the established silicon manufacturer's chipsets.
Need for secure reliable communications
Technology in the critical communications sector is paramount for police, fire and ambulance services to be able to deliver.
This is why ESK's software and breakthrough technology found in the recently released Go Box has been successful in this space.
Essentially the market in which ESK operates is one fuelled by necessity.
Could you imagine police not being able to communicate due to poor mobile phone coverage?
Of course not, hence why almost 5000 Californian Highway Patrol cars have ESK's technology installed in each vehicle.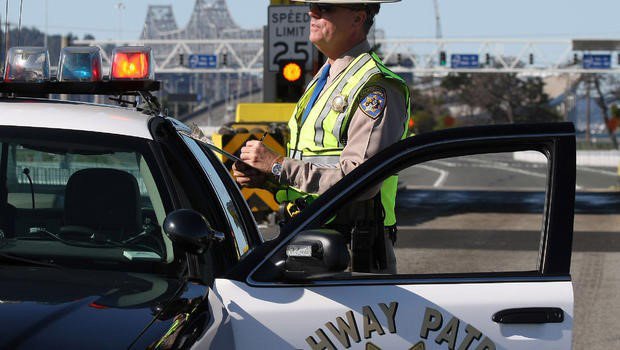 Another recent driving force in the tactical communications sector has been the rise of terrorism and related events.
Whilst it would be great if we lived in a peaceful and loving world, the reality is that there has been an increase in attacks in recent years.
In a scenario where there is an event and thousands of calls are being made, the cell phone towers get jammed.
Products like ESK's Go Box enable relevant emergency services to be able to communicate with each other when needed most.
With governments around the world seeking to increase their budgets to combat terrorism and related threats, ESK will likely come on the radar.
At a minimum it will present an opportunity for ESK to showcase its products and services. ESK has substantial long-term contracts signed and a solid base and history to draw upon to increase its business operations for the remainder of 2016.
This under the radar, tightly held stock offers the potential for the share price to move north as further contract wins are completed, and the experienced board sees a positive future for ESK, putting their own money on the line in the recent capital raising, converting their loans to equity.
It should be noted though that there is no guarantee of upward share price movement and as such interested investors should take a cautious approach to their investment decision and seek professional financial advice.
The newly signed long-term support services will be key in establishing sustained income streams, enabling ESK to potentially achieve a positive operating cash flow in the very near future.
Revenues are already up 34% from same time last year and are expected to exceed that percentage by years end with the recent deals signed with Ergon Energy and Jersey Central Power & Light.
With the full year revenue guidance for 2016 set to be between US$5.8M and US$6.1M, a substantial lift on from 2015 the market is likely to take notice of this revival story, sooner rather than later.
---