KNM to Ride the Rise of $2.3BN Edutainment Sector?
PUBLISHED: 07-04-2016 13:00 p.m.
We want you to run an experiment.
If you have an iPad and a child under the age of, say, seven or eight, we want you to leave the iPad in the hands of the kid.
Notice how they seem to know more about using the iPad than you do?
All parents in this day and age would know that kids have moved beyond the age of the 'binky' and into the age of the iPad as their closest companion.
What the kids are doing on that device are watching videos, and playing games – and plenty of them.
Talk to parents with small children these days and you'll hear some pretty common themes.
What you'll hear is that parents are:
Worried about online safety
Worried that kids are simply consuming 'junk' content
KNeoMedia (ASX:KNM) is building an edutainment business out of addressing these concerns in a sector of the market that is reported to grow to $2.3 billion by 2017.
KNM has built a suite of games, both episodic and standalone that are entertaining and educational.
KNM is now positioning itself in key markets around the world by releasing its apps in different languages including English, Spanish and Mandarin .
The US alone has a Spanish speaking population of 41 million.
KNM is not guaranteed to reach 41 million, though, so apply caution to your investment decision.
The company is also shoring up its apps by forming distribution partnerships with likeminded games providers. Its exclusive distribution rights with Clever Goats opens up 14 edutainment apps for 4-8 year olds. 250,000 units of these games have already been sold by Clever Goats.
In further good news, KNM has launched its HeroWORLD platform in the UK market that gives it an opportunity to reach over 40 million mobile subscribers.
It has also secured its first sign-up for its special education version of that product.
In this article we'll take you through all the latest moves as it begins its journey to become a global edutainment player – and it's currently capped at just $2M...
Re-introducing: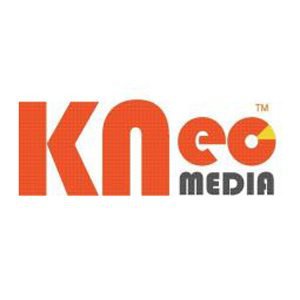 KNM in a nutshell
We covered off on the back-story to this tech play in our launch article, 'What do Google and Nickelodeon have to do with ASX-listed company? '
The pitch is pretty simple at its base level, with KneoMedia (ASX:KNM) developing a subscription 'edutainment' platform, known as KNeoWORLD (marketed in the UK as HeroWORLD), either on a desktop or through mobile devices (more on this later).
KNM releases new 'episodes' every month, with the move mirroring the new trend in game circles toward episodic content rather than a full game experience on release.
By releasing episodic content, KNM is able to engage users over a longer period rather than just once – leading to repeat business on an ongoing nature.
KNM, however, doesn't have all its eggs in the one basket with it also developing the KNeo Ed for in-class participation and KNeSN for special needs students.
On mobile platforms, the transactions are billed through a telecommunications carrier such as Telstra and show up on your phone bill rather than getting consumers to make a separate credit card purchase.
In-house, KNM has developed a suite of IP which it sells on a subscription and transactional basis. It is also developing a white-label solution for third parties to leverage from – but more recently it's signalled it is moving into the third-party content game as well as a way to bolster its presence in key markets.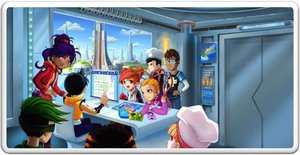 So far, KNM has pitched at the US, China, Australia, and more recently the UK and Latin America.
In key markets, it's showing a mixture of strategies to maximise exposure of the product while maintaining capex discipline.
Partly because it's good business practice to do so, but also because it simply hasn't got the capital available to be able to divide and conquer the space.
Instead, KNM needs to be smart and bring in partners to work with it when are where they can.
This is no better demonstrated that its market strategy in the US.
The US – PTAs and Clever Goats
As a company, there's two ways to pursue growth.
You can either build scale from within, pursuing sales of original products or IP or you can act as a third-party vendor for a more established brand.
But, the clever folks at KNM have decided to do both instead of blinkering itself to just one approach.
At the start of March it told its shareholders that it had gained the rights to distribute the 'Clever Goats' suite of apps.
Those of you not intimately familiar with the edutainment space may not recognise the name – but it is basically a series of learning apps pitched at children aged 4 to 8 years old.
As it turns out, the apps are tremendously popular.
In the US alone it has 250,000 units sold.
Now, KNM has the exclusive distribution rights for the apps through its KNeoWORLD platform in the US.
Even if half of the 250,000 downloaders are interested in the next Clever Goats app or want to download more, they'll be ushered into the KNeoWORLD platform to do so.
That's huge.
It means immediate brand recognition in the space, in a market which is if not the most lucrative in the world, then close to it.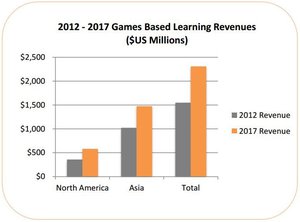 Before this, however, KNM had tied up a deal with the all-powerful Parents and Teachers Association (PTA) in the US to effectively act as its sales team.
The way the agreement works is on a revenue sharing deal.
The PTA tries to raise cash for schools that the government hasn't supplied, so it's always looking for an opportunity to fundraise.
So, KNM, being the company that they are – offers the PTA a deal.
For each effective 'sales lead' the PTA provides through its network, it gets a cut.
Remember, these games are heavy on the educational content so it's not like they're selling chocolate bars to children.
They're selling games which may actually help the child's intellectual development – so it's a win for the PTA, a win for KNM, and a win for the parents.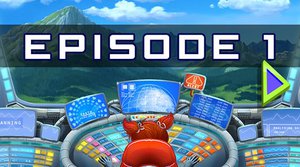 The great thing about the arrangement is it effectively opens up a pool of 50,000 middle and elementary schools, or 23 million students – an absolutely huge pool of potential consumers to fish in.
Of course, KNM still needs to attract customers to its platform and 23 million is a long way off, so apply caution when making your investment decision.
Again, partnerships hold KNM in good stead in a key market. It's effectively sharing revenue to gain access to a large market rather than going the boring traditional route of putting absolutely every dollar and then some into a glitzy marketing campaign.
Those tend to cost money, and as an early-stage we'd rather see it broaden its potential revenue base through low-cost partnerships rather than high cost marketing.
Special education from a special platform
KNM is building low cost partnerships in several areas
KNeoWORLD is a non-discriminatory platform – it appeals to everyone and now with the release of a special education version for the New York Public School market, it is broadening its horizons further.
The special needs version of KNeoWORLD will be made available to the first 200 students at a New York public school in the Bronx.
This will open up a previously untapped revenue stream for KNeoMedia, who receives US$50 per seat license (US$10,000 in total). This is fully funded through a philanthropic model where corporate, private and government foundations provide for less affluent schools to adopt educational learning programs such as KNeoWORLD.
KNM will focus on delivering product to approximately 200,000 special needs students in the greater New York area and is currently assessing a broader roll out across the US.
Back to the motherland
KNM has a partnership with a mobile marketing and payments company, Mobile Embrace (ASX:MBE).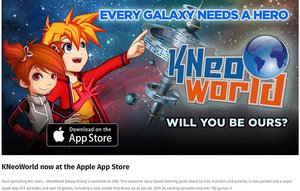 The partnership has worked well so far and is set to become even stronger as Mobile Embrace promotes and distributes HeroWORLD into the UK market – potentially reaching over 40 million mobile subscribers .
The thing to remember here is that KNeoWORLD is actually a US platform, so in Australia and other territories it is pushing a white label option known as HeroWORLD.
This follows the successful launch and strategic marketing program rolled out in Australia.
With the marketing program refined, Mobile Embrace intends to replicate and scale up the model for the UK market.
Both companies expect significant revenues to be generated from this.
Now let's have a quick look at how Mobile Embrace works.
Mobile Embrace handles all the telco integration and geo-fencing of the app to Australian users.
Therefore KNM will have data on Australian users and Australian users alone...
Having done the business in Australia, Mobile Embrace is now also attempting to repeat the trick in the UK.
The company has relationships with UK mobile providers, so it's well-placed for a successful repeat.
Breaking the language barrier
Not content to put English language versions into other countries, KNM is thinking a long-term, multi-cultural play and has now released KNeoWORLD in various languages including Spanish and Mandarin.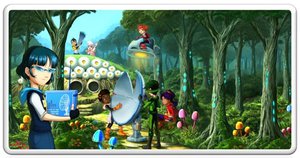 The Spanish language version is near completion, with entry into the South American market now being assessed, however with the app launching into the US market, KNM has opened up the second largest Spanish speaking population in the world – circa 41 million people.
That's a smart play.
Note, the Spanish language app will be available on Android and iOS and all multi-language apps are being specifically designed for smartphones and tablets including the rapidly emerging phablet format.
Not content with trying to reach just 41 million people of Spanish language descent, KNM has also opened up a very large and lucrative market by creating a Mandarin version.
KNM already has a footprint in China and will continue to work closely with its distribution partner SmartTrans (ASX:SMA) to further test and develop a Mandarin version of the full KNeoWORLD episodic app.
China is a key part of KNM's growth strategy.
National rollout in China underway
The last time we featured KNM on Next Tech Stock, it had stitched up a deal with a company called SmartTrans for a trial of Mandarin-language content in Guangdong.
The deal with SmartTrans is a big deal because it provides a way for KNM to process payments through its app through SmartTrans' billing software.
Through the software, SmartTrans is able to process payments though three of the largest mobile carriers in the nation including China Mobile, China Unicom, and China Telecom.
Again, this is about making sure potential users of the app can be billed through their phone service rather than having to undertake a separate credit card transaction.
In getting people through the sales funnel, you generally want as few barriers to entry as possible.
So, having the ability to bill through the phone company rather than a separate transaction is vital.
KNM has so far focused its attention on the KneoJUNIOR platform for distribution in China – undertaking a trial in July last year in the Guandong Province.
As part of that trial, there were 14,000 downloads in less than three days.
This is just KNM dipping its toes in the water, remember.
At the end of last year, after taking in all the data and optimising its pricing strategy, KNM announced that it would go ahead and roll out the product to the Sichuan and Guandong provinces , with five more under consideration.
Given that there were 14,000 downloads in three days in one province, one may expect even more downloads with the expansion.
That's edutainment!
For a number of years now, educators have hit upon an earth-shattering discovery – kids prefer to play games than do homework.
Quelle Surprise!
So, a whole sector has popped up which is sort of like hiding vegetables in a meal – the kids are getting nutrition, but they have no way of knowing about it.
It's hardly an earth-shattering realisation and while edutainment games in one form or another have been around for more than 20 years on PCs, adding the proliferation of mobile devices into the mix means kids are spending more time with them than ever before.
Kids simply regard the PC or the desktop computer as a relic nowadays, preferring to watch TV content, play games and interact on mobile devices.
It's often said that if you want to look at the future of media consumption – take a look at what your kid is watching.

Some of the numbers being thrown around about the size of the 'edutainment' sector are truly staggering.
The above figures put out by KNM are from a report compiled by Ambient Insight , which is an outfit thought to be on the forefront of thinking about the sector.
Others, have highlighted the massive disparity between the growth of the games industry in general and the edutainment industry specifically.
While edutainment as a category is tipped to hit $2.3 billion by 2017, the broader gaming sector is now worth , by some estimates, a whopping $93 billion.
In fact, some think the edutainment sector is only really in its infancy – and it's hard not to argue that case.
After all, $2.3 billion is roughly 2.4% of the broader market right now.
Add into that that kids are continuing to game from a very early age and you'd suggest that there is growth to come – especially as parents start to wise up about what habits their kids are picking up.
Parenting in the digital age
In 2013, Qualtrics ran a study on parents' attitude towards technology and how their kids were using it.
Just over 70% of parents said that they monitored their child's smartphone usage , and while the study pertained to social interaction online it also pointed to a broader trend:
Parents are increasingly paying attention to what their children are consuming.
Once upon a time parents may have been content to let their kids play with the iPad, nowadays, parents are paying attention because they are worried about the content that can filter its way into the child's brain when online.
So – how does this affect KNM?
Well, KNM has been hard at work to ensure the safety of the product, and has the compliance to back it up.
Aside from rating highly with awards from bodies such as 'Parent Tested Parent Approved', it is certified 'COPPA Compliant'.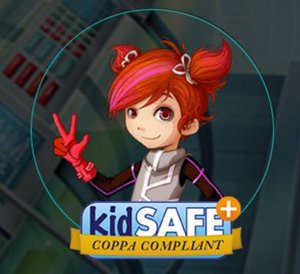 COPPA stands for ' Children's Online Privacy Protection Act ', which is an act from the US government which dictates that any details collected about children under 13 are completely and utterly safe.
KNM is totally compliant with the COPPA, meaning that parents who may be worried about letting their children consume content by themselves can be totally re-assured that their child's identity is being protected and they're not being exposed to anything harmful.
Remember that parents are increasingly aware of digital safety issues – now add to that they're increasingly busy.
As a parent, they want to be able to plonk the kid down every so often with a tablet so they can go and cook dinner without needing to entertain the child.
The certification means that parents can be reassured that the content their child is getting is not only educational but totally safe – which is a huge marketing point for KNM.
Mobile, mobile, mobile
Companies in the content space, not just gaming, are increasingly obsessed with the world of mobile.
'Mobile' in this case includes both mobile phones and tablet devices.
Every year media agency Starcom Mediavest Group puts out a yearly survey on what advertisers and publishers are thinking about the year ahead, and what platforms are being thought about as the next big things in content.
This year customer experience played a leading role, as mobile has already been pegged by advertisers and publishers as a fairly big deal.
Mobile, and more precisely the user experience on mobile platforms, is being thought about at top of mind.

The discussion of mobile is beyond 'mobile's pretty big', and has started to pivot towards 'how do we provide the best experience on mobile?'
Mobile is simply accepted as not a platform but the platform for the brightest minds in advertising and publishing.
Therefore, KNM's strategy is a mobile-first one – and for pretty good reason.

As you can see, the largest users of mobile phones are in China, India, and the US with the highest users of the internet being China, India, and the US.
Is it any wonder that KNM has set up its stall in targeting both the US and Chinese markets?
Who knows, it may be looking at the Indian market as well.
This is pure speculation on our part and shouldn't form the only basis of an investment decision.
According to LA Times reportage of a Common Sense Media report, teenagers use an average of nine hours with purely entertainment products per day.
Not surprising, the same report found 'tweens' use an average of six hours a day on entertainment per day outside of homework.
It's clear younger people are spending more time on mobile devices seeking out entertainment options – such as games. The trick is to give them a valuable experience out of screen time instead of it just being wasted on the latest games.
Enter KNM with a pitch to parents.
The final word
KNM is demonstrating some savvy thinking with this play.
It's a company looking into the living rooms in several countries and finding a universal concern and opportunity for parents and their children.
Kids are spending more and more screen time on entertainment content – so why not make that content educational as well?
Being a tiny company (capped at just over $2 million) – KNM is also taking a really smart line on its expansion plans.
It is often thought that Napoleon's folly was trying to expand into Russia too quickly, and it seems that KNM has taken this on board well.
With limited capital, it has tied up key partnerships in the biggest media markets in the world to achieve growth rather than trying to go it alone.
However, it is still a junior company and professional investment advice should be sought.
Who knows what Napoleon could have achieved if he had good partners to lean on?
In any case, KNM has continued to tie up partnerships and strengthen its offering.
This is still an early-stage play, but one worth keeping your eye on.
---