KNM Launches Apple App Globally as it Moves Further Into US Schools
PUBLISHED: 01-02-2017 09:50 a.m.
What are the top two objectives a parent looks for when buying something for their primary school-aged children to play with?
Something educational and interactive that's good for them and their development.
The second requirement is perhaps a little less selfless, but still a huge deal-breaker for any busy parent – will this keep my child entertained long enough for me to get X done/ take a nap/ retain my sanity for another day?
To a child, the magical universe of KNeoWorld has it all. It's bright and detailed, it's interactive, and it has an engrossing storyline with a broad range of colourful characters.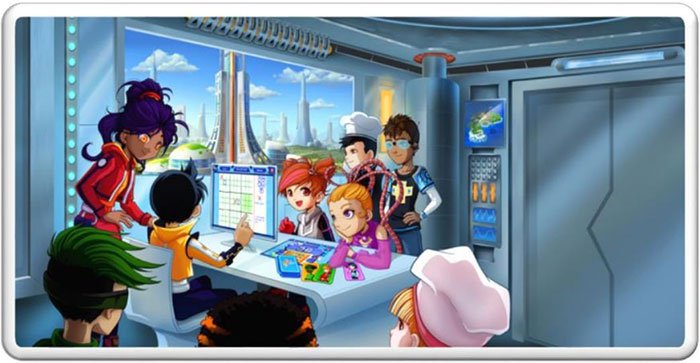 Educational entertainment – AKA edutainment – is a growing market and clocked in at $ 2.6BN in 2016, with revenues expected to surge to $7.3BN by 2021 .
And when you consider parents' two core requirements – keeping kids entertained and helping their brains develop – it's obvious Kneomedia Ltd (ASX:KNM) is onto something, and why its edutainment platform KNeoWorld is generating a lot of interest.
With the recent release of the KNeoWorld iOS Apple app in the US – and available for download in most countries – that interest is set to grow further.
Of course, KNM is still an early stage company and investors should take a cautious approach to their investment and seek professional financial advice.
The KNeoWorld download is only US$4.99 (the Australian app store sells it for AU$7.99) per four episodes, keeping in mind there are 24 episodes incorporating 120+ games per purchase download.
This launch opens up a new revenue channel for KNM, whilst delivering a further sales channel through US Parent Teacher Associations.
This is particularly important as KNM's New York based sales team successfully focuses on converting 50 advanced school enquiries into sales. KNM is directly engaged with Presidents of three New York Boroughs to secure Borough-wide implementation of its platform across those schools.
This area of the business has experienced significant growth recently and KNM has just announced the signature of a further two schools, which takes the amount of schools signed to nine with total seat licences of 2100 at US$50 per seat licence.
What KNM is offering kids, parents and schools is a solution that ticks all boxes. And they're aiming at the right medium, going for mobile-based edutainment for Android and iOS.
KNM has ensured that they get the quality right, having spent a significant time and resources on developing the best product they could. As endorsements continue to roll in – the company was awarded The ToyMan and the PTPA (Parent Tested Parent Approved) Awards, the team's diligence in this area is likely to pay off...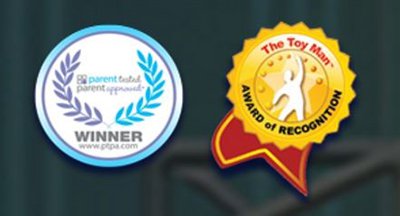 In our last update, KNM Expands into Global Markets as Early Revenues Accelerate , we mentioned the partnership KNM had struck with the Parent-Teacher Association in the US wherein the PTA took a percentage of the revenue from app sales to be used for school infrastructure, in exchange for promoting KNeoWorld to its supporters and members.
In a market like this one, the five million member PTA is the kind of group you definitely want in your corner.
So let's catch up on the latest news from: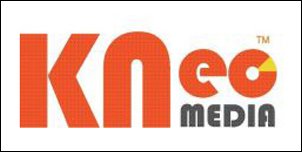 KNeoWorld – which refers to both the company, a subsidiary of KNeoMedia (ASX:KNM), as well as the digital 'world' designed and created by the company, is an immersive edutainment adventure that combines an epic story with exciting puzzles and brain-teasers. The student can join the story as a KNeoExplorer on a mission to resettle Earth and save humanity.
To keep its KNeo revenues streaming in, every four months KNM releases new episodes which contain learning and cognitive skill-building for 6-12 year olds.
KNM is expanding the reach of KNeoWorld, with the app now available in Norway, Switzerland and the UK. Its smart partnership with Mobile Embrace (ASX:MBE) has provided this ability for international exposure.
Mobile Embrace sells KNM's HeroWORLD content in the UK – a market with over 40 million potential subscribers . The pair also worked together on the launch of the content platform in Australia in September 2015 – with the content on the 'edutainment' platform specifically designed to work with Mobile Embrace's back-end systems.
While KNM makes the content and holds the rights to it, MBE establishes the marketing and carrier billing infrastructure allowing customers to be charged for the content through their mobile carrier rather than with a separate transaction.
As we told you in our last update, KNM also received an R&D grant from the US government totalling $325,000 last year.
But what is perhaps most exciting about KNM's story to date is the enormous size of the addressable market. Here's a snapshot of the mushrooming market for games based learning: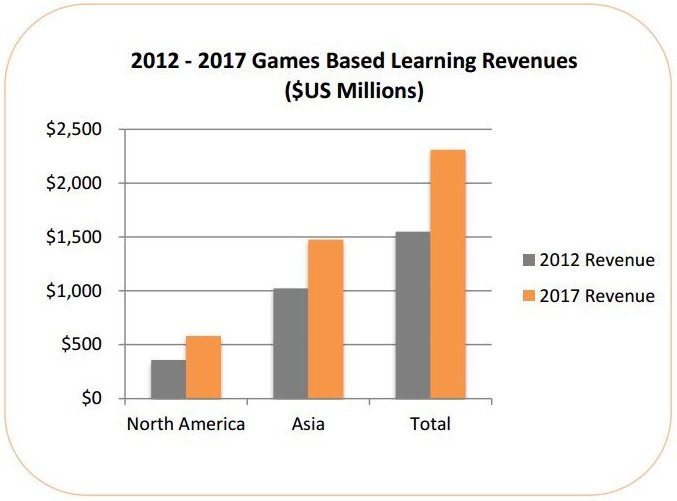 When you consider how tiny KNM is at the moment – their market cap is currently just $3.9M, especially in light of the potential upside of its products and partnerships, there is huge room to scale. Particularly when you consider that ongoing overheads remain low for app-based tech plays, even as revenues rise.
And its revenues are rising. The last quarter saw a 100% increase on the previous quarter .
You can check out for yourself why the app might be gaining in popularity – play it for free by clicking this link: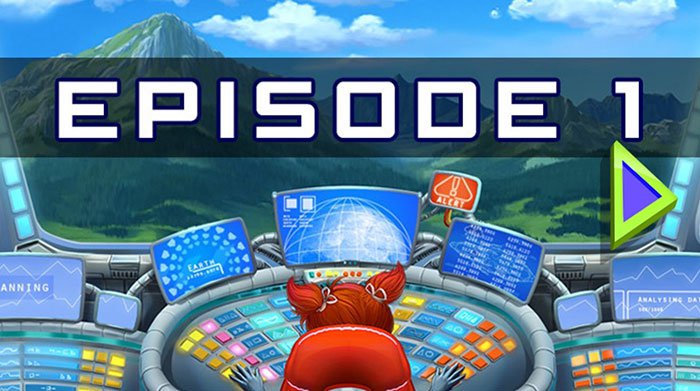 ... Welcome back to the real-life planet Earth.
Now that you've done your bit to save humanity, we can move on to other things, like the back-end of KNM operations and see how all the mechanics are coming together, starting with the latest news to come from this young games publisher – it's iOS release.
KNeo Goes iOS
KNeoWorld has been available on Android for some time, however the development of the iOS app has been a work in progress... up until last week when the company announced the long-awaited release . Here's the iOS app ad from the website: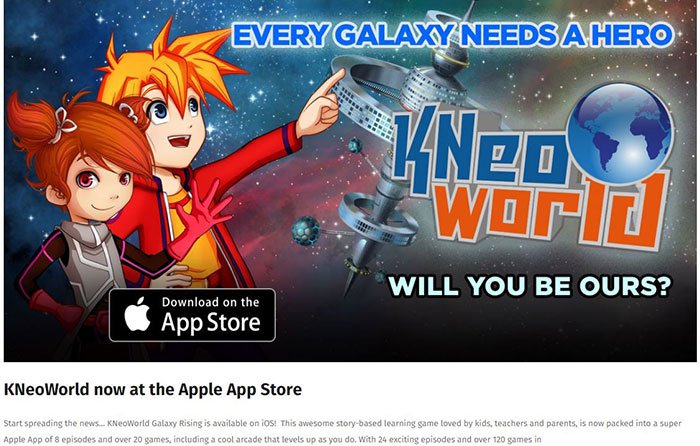 This marks a big step in terms of market penetration for KNM... and the culmination of a lot of hard work and product development.
The Apple version's release will also be key to the success of the company's partnership with US Parent Teacher Associations, allowing access to both iOS and Android users.
Beyond this exciting development, KNM continue their KNeoWorld-domination attempts in the US, keeping their focus on New York City.
On 17 November, the company announced that two additional NYC public schools had ordered the special education version of the KNeoWorld portal.
In excess of 2000 seat licences for the KNeoWorld games-based learning portal were ordered, across 7 schools, between April and December last year . Meanwhile, two further schools signed at the end of January for total seat licences of 2100 at $US50 per seat licence .
The company is now taking enquiries from US Federal channels.
And KNM currently has a pipeline of about 50 advanced sales enquiries for KNeoWorld licenses across NYC.
If KNM can convert on these opportunities, uptake of the app could grow exponentially – especially when you consider how much parents of young children talk to other parents, swapping tips and advice continuously to provide the best for their children...
How much of this market KNM does capture remains to be seen, so take a cautious approach to your investment decision and seek professional financial advice.
Importantly, KNM's KNeoESP – the version of the app for special needs students – is receiving its share of attention at the moment. It's now live in five NYC public schools, and is attracting plenty of enquiries... as well as being further developed and expanded by the team.
Spreading the KNeoWorld name far and wide
KNM secured an important partnership with Mobile Embrace last year, which provides the ability to put KNeoWorld in front of more than 50 million customers in Australia, UK, Norway and Switzerland via Direct Carrier Billing purchase of the app.
And the company has stated its intention to release a Spanish version and a Mandarin version of the app to target the South American and Chinese markets. The company has a track record of accommodating a global and bilingual customer base and the KNeoWorld website is already fully available in Spanish.
In an effort to break into the Chinese market, KNM struck a partnership with SmartTrans Holdings last year to launch its KNeoJunior edutainment products via another DCB agreement with China Mobile (which is connected to China's three largest telcos).
It's all part of the plan for KNeoWorld-domination!
In terms of expanding within the US, KNM presented at the annual Leadership Conference in November 2016 to an audience comprising principals and educators from 2,700 NYC schools.
No doubt that at similar future conferences and events, stakeholders will be looking for ways to improve the quality of kids' learning, without sacrificing entertainment appeal.
From the screengrab below, you can get an idea of how detailed it is, as well as the kinds of problems kids are required to help solve...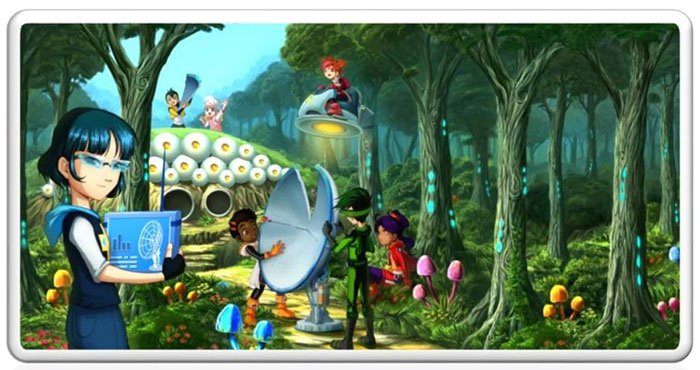 The company is now seeking new distribution opportunities with existing distributors and emerging platforms and markets where direct carrier billing is the dominant payment channel.
When it comes to apps, it's all about finding that sweet spot where initial hard-won numbers reach a tipping point, after which, growth is exponential and popularity snowballs.
A niche for special needs and under-served schools
KNeoESP, the version of KNeoWorld designed specifically for special needs students, now assists 600 students across five NYC public schools.
The version was designed specifically to assist educators of students with special needs, in light of the high level of engagement these students require when learning online and with computers.
Teachers can easily monitor student progress in the six key areas of Arts, Maths, Science, Literacy, Memory and Reasoning. This is done through a dashboard (in other versions for private use, there is a parent dashboard). This acts as an assessment aid, which is particularly useful in cases where the student is non-verbal.
Another niche area for KNM is the under-served schools market. For schools lacking money, quality equipment or one-on-one assistance, the KNeoWorld range can provide a solution that's within budget and doesn't require special training or set up costs.
So you've got the well-thought-through product offering, plans to expand across several countries, strategic partnerships and ongoing development of a great core product (which was first devised by a team boasting experience at some of the world's leading entertainment companies like Dreamworks, Nintendo and Nickelodeon)... and a view to cater to different countries and languages.
All the ingredients are there – now it's all about getting KNeoWorld in front of as many pairs of eyes are possible.
KNM aims for positive cash flow
For the period ending 30 September, KNM more than doubled its revenue – from $55,000 up to $114,000 in the previous quarter and although it was slightly down this quarter, KNM is confident of delivering new sales. It is particularly buoyed by the signing of two new New York schools.
In October , KNM announced it had raised $320,000, together with a $200,000 loan facility, both approved at the company's Annual General Meeting in November.
The funds will certainly be put to good use in support of marketing and sales – the final phase for KNeoWorld to conquer.
As at the end of the 2016 financial year, the company held $$163,000 cash in the bank. So just like any other fledging small tech stocks, it may be that the company draws on additional capital in the future to progress with its development.
At the same time, it has an automated system intelligently designed to run online, so large funding arrangements aren't necessarily required. That's the beauty of tech – it's cost-lean and scalable.
The area KNM needs to focus on now is marketing and promotions, with a look to drastically increasing sales.
It's a near certainty that any and all revenue from the current and upcoming quarters will go straight back into getting the KNeoWorld range out there.... a goal for which KNM has already made significant inroads through international partnerships and Direct Carrier Billing capabilities.
Not to mention the connections it has made with education departments. In NYC, joining forces with the PTA and public schools is already paying off.
At the same time as gearing up for a global marketing push, KNM is making sure not to forget where they started – NYC public schools.
During the last financial year, KNM undertook capital raises in small tranches, careful to minimise shareholder dilution.
Now it needs to bring in significantly more cash through revenues – by converting the interest in KNeoESP, KNeoEd (its classroom software) in NYC public schools; by broadening its exposure to other education departments and through local and national conferences; by formally announcing and pushing its new iOS KNeoWorld app; by adding more content and features to its existing products to create an immediate uptick in revenue; and by increasing its reach through DCB deals with international telcos.
Whether KNM can create an immediate uptick in revenues is currently speculation and as such investors should weigh up all publicly available information and seek professional financial advice before making an investment decision.
Life from a KNeoWorld perspective
The edutainment industry – interactive games which are educational and fun – is growing at a rate of about 8.3% per year .
But not everyone who tries to take their piece of this pie will succeed. It will be the ones with the ability to predict trends, device and access, bring together a team experienced in children's entertainment, and who have thought about every way to make sure their features meet the parental check of being well priced, easy to purchase, and safe. That's a tick, tick, tick for KNM.
KNM and it KNeoWorld platform, could go from having the humble aim of doubling its downloads, to aspiring to be as ubiquitous as Dora the Explorer.
One look at its website will tell you that the KNeoWorld team is going for 'epic' with maximum universal appeal:

We'll keep an eye on whether they can achieve these epic ambitions...
---