IVO Bags $500k Deal with $4M in the Pipeline
PUBLISHED: 11-07-2016 10:04 a.m.
In the modern digital age, information is one of the most valuable commodities sought out in the public and private sector.
Capturing customer and market data allows businesses to accurately forecast, plan and execute their corporate strategy – that's why the Big Data market is worth billions of dollars globally, and growing every day.
Enter Invigor Group (ASX:IVO), whose services are becoming more and more valuable in today's business landscape, as evidenced by the steady stream of new customers the company is bringing on board.
Its most recent customer is a major national retailer with whom it has signed a $500,000, three year deal , which could soon place IVO as a major league provider for solutions for competitive market intelligence for the country's leading retailers.
Earlier in the year IVO also signed up Treasury Wine Estates whose brands include icons such as Penfolds and Wolf Blass and is in negotiations on $4M worth of contracts with other leading brands and retailers.
This is still an early stage play, however, so professional financial advice should be sought if considering this stock for your portfolio.
Judging by the sales pipeline, it is fair to assume then that IVO has been making steady progress across its range of data solutions since we last caught up with them. We'll go into these in more detail shortly, but in a nutshell IVO has:
Signed a three year deal with a major Australian retailer.
Promoted its price comparison tool, Shopping Ninja, through a joint venture deal with a leading Australian publisher.
Upgraded the Shopping Ninja platform for greater usability, and in the past 2 months, Shopping Ninja has added over 20,000 new users.
Launched a new product, SpotLite, a pricing and market intelligence solution designed for SMEs.
Been signing lucrative deals in Europe through its smart media solutions company Condat, which is on target to generate $8 million revenue for 2016.
Before we bring you more fully up to speed on IVO, let's see some examples that show how valuable data really is and why some consider it to be more valuable than gold.
Effectively, information, or lack thereof, can either make or break a company.
Imagine if Blackberry had the market insight that told them customers wanted phones with higher megapixel cameras, better internet functionality and apps? Blackberry saw their market share decline from being the #1 used phone in the United States to now sit at around 0.03%.
On the flip side, Apple and Samsung applied their data analytics to the smart phone equation and were able to see/create a trend that has brought about clear benefits.
Hence why companies now spend around $40 billion each year to gather insights into markets, information on competitors and consumers' habits.
The size of the big data market is not only staggering in dollar terms but growing rather rapidly as it becomes an essential component in today's fast paced and ever changing economy.
To give you an idea of market size, private US based big-data miner and analyser Palantir (co-founded by former PayPal co-founder and CEO Peter Thiel) is valued at around US$15 billion , with its services in high demand from both the private and public sector.
IVO may not reach these heights any time soon, but with a market cap of only AU$11 million; multiple products servicing various aspects of the sales chain; and with an increasing interest coming from the business and retail sectors, this stock may be just a tad undervalued.
Bringing you an update on data miner and solutions provider...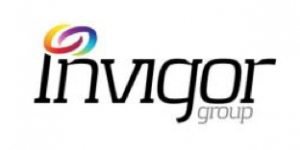 Invigor Group Limited
ASX:IVO
Leading information technology and digital solutions provider Invigor Group (ASX:IVO) continues to build its client base and increase its revenues.
This year clients including major retailers, brands, mobile network providers, local and state governments, advertising and media agencies have caught wind of IVO's data solutions and are steadily signing up to its platforms...
IVO has a number of non-core assets which it is in the process of disposing. Amongst these is the MViD Group which includes a US Patent for biometric identification services. Together these assets are expected to realise over $3m in the coming months.
IVO isn't waiting for the money to come in, however, it is moving full steam ahead on the back of its analytics technology, to shore up potentially bigger and better deals.
Since we last covered IVO at The Next Tech Stock in the article IVO Join EU Backed Consortium with Major Media Companies: Set to Bolster Revenue and IP , this $11.4M capped data driven firm has been making headway on multiple fronts.
The $500,000 deal
It is always nice to have major retailers on board with a product solution.
IVO has been signing up brands and retailers left, right and centre and in a contract worth at least $500,000 over three years, with the option for additional services to be added from IVO's product suite, IVO has onboarded a major Australian consumer electronics retailer.
This major retailer, with over a hundred stores across Australia, will use IVO's solutions package, Insights Retail, to access competitive market intelligence across their store footprint.
IVO has stated that it expects to have further add-on services that would have significant upside value to IVO's bottom line.
The contract positions IVO and its solutions for competitive market intelligence in the big league of major retailers in Australia.
IVO expects the deal to lay the foundations for substantial sales growth. It is also expected that this will facilitate IVO's goal of moving towards higher value and longer term engagements with market leading customers.
Although there is no guarantee that there will be substantial sales growth, so don't base your investment decision on this fact alone – apply caution to your decision and do your own research.
So that $500k deal really put the spotlight on IVO's services, as does this one...
SpotLite
Launched this month, SpotLite targets the Australian and International small-medium sized enterprise (SME) space and is designed to help them make smarter pricing decisions.
The SME market is a lucrative one and has been in need of an affordable real time pricing system... which IVO has now delivered.
IVO believes its SpotLite solution, which will be priced exceptionally competitively, can open up a market of tens of thousands of SMEs from hairdressers to the local fish and chip shop. According to smartreports.com.au the key benefits of Data Mining for SMEs are:
Cross-selling opportunities at higher margins
Improved customer satisfaction and retention
Identifying best and most profitable clients
Enhance company marketing and sales practices
Imagine what IVO's pricing analytics could do for this market.
Through SpotLite, SMEs and brands have access to real time retail pricing analytics which can be accessed through a simple to use self-service portal or managed service.
IVO is hoping its affordable and flexible pricing model will help increase uptake of its software as businesses and brands trial the system.

SpotLite addresses a large range of verticals from health & beauty, office supplies, pet foods, sporting goods, groceries, fashion and homewares.
It is also available to the international market.
The system is based on IVO's existing IP and analytics solutions and applied to the wider market, IVO is expecting the benefits for itself and its clients to be evident shortly.
Now let's take a look at the growing market need for data driven products and services that IVO provides.
Big Data Market
The big data market is forecast to experience strong growth over the coming years as digital technology becomes more integrated with our lives and how we do business.
Currently worth around US$35-40 billion in 2016, it is set to double by 2025, projected to reach almost US$85 billion by 2026.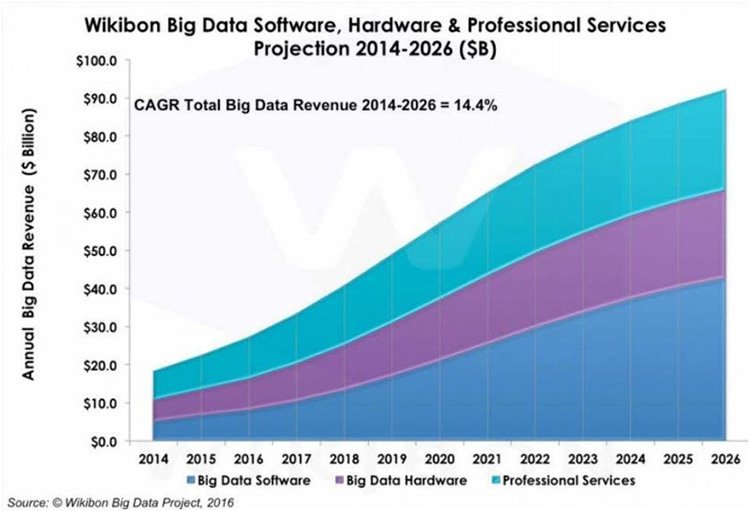 By analysing gathered data, businesses can find out what their customer want and when they want it with ease.
No longer is it necessary to fill in subjective questionnaires and other timely tasks, instead data is captured about the desired action itself.
This not only makes the data more accurate but also timely, as it in many cases can be captured in real time.
Could you imagine being a car manufacturer and having to decide how many red vs blue vs white cars to manufacture of a particular model?
Well, rather than having to guess relatively blindly or with out-of-date figures, businesses can catch market trends as they are occurring through the use of big data technology, as those possessed by IVO.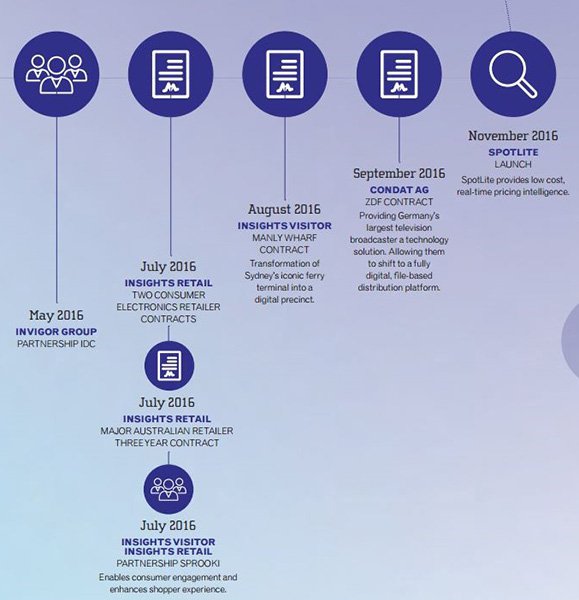 Through the use of data analysis, businesses can pinpoint exactly what it is their customers want and deliver on it, driving efficiencies.
As businesses seek to become more effective in the marketplace they will increasingly become dependent on information.
Retail market
With the retail market becoming increasingly competitive, businesses are seeking out ways to gain an advantage over the competition.
The global retail sector is worth an estimated US$22.6 trillion in 2015 and it expected to climb to US$28 trillion by 2019.
Growth in e-commerce between 2012 and 2019 set to take increase at a rate of 23% CAGR.
With no shortage of money being spent in the retail space globally, IVO's product offerings to the retail sector are well positioned to catch the move to a more digitised environment which is heavily data reliant.
Retail sales in Australia and around the world are becoming an increasingly competitive market place, as businesses fight over stagnating sales growth, tipped to settle at a 3.8% annual growth rate.

Consumers are able to compare pricing and offers before even having to step foot into a store, through apps like IVO's Shopping Ninja, meaning businesses now more than ever require information on the market to see what it is they truly desire.
IVO is able to crunch large sums of data and churn out useful information for businesses to act upon.
Businesses are relying on this valuable information for decision making not only on a strategic level but also on a day-to-day tactical level.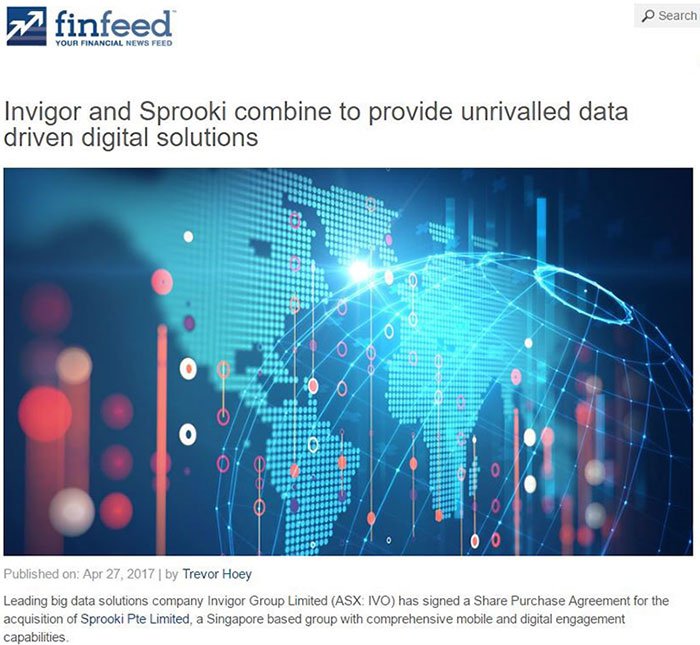 The IVO product suite
IVO is well aware of this need in the market place for better data and hence has developed an arsenal of products for all stages of the value chain from the individual consumer at point of purchase, live time data on competition for in store, daily information on business results and trends, as well as macro information for board level decision making.
The wide array of product offerings from IVO that target various aspects of the big data market can be seen here: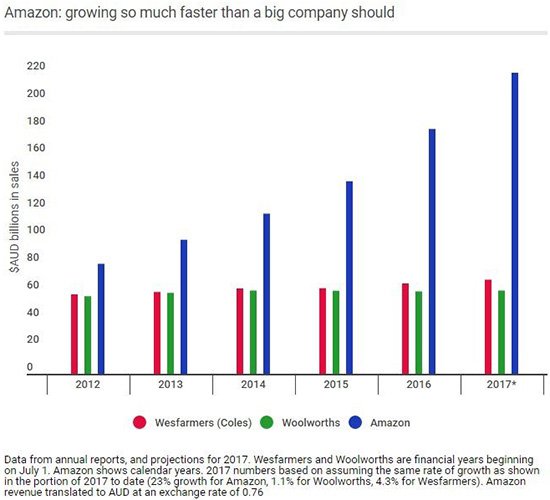 Let's take a look at the latest developments in each of IVO's segmented product offerings...
Insights Retail
The Insights Retail product provides live competitive market intelligence by analysing large streams of data into information that can be acted upon by brands and retailers.
As we mentioned above, IVO has secured a contract worth at least $500,000 over three years with a major Australian consumer electronics retailer.
With stores nationwide, the retailer aims to use Insights Retail to access competitive market intelligence across their store footprint.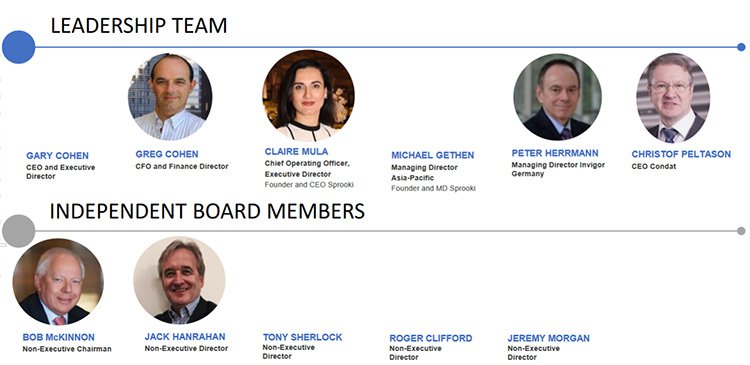 This latest signing builds on the news from May 2016 that two international consumer electronics brands have extended their contracts for another year for IVO's Insights Retail services.
An encouraging sign that IVO's Insights Retail technology is something that customers truly want.
Another big win for the Insights Retail service was the signing of Treasury Wines earlier this year, one of the world's largest wine companies.
In fact IVO is in the process of negotiating contracts worth more than $4 million, hinting that there may be more announcements to come in the near future for IVO regarding its Insight Retail product.
Shopping Ninja
Shopping Ninja boasts being Australia's first price comparison browser extension, reiterating IVO's aim to be a market leader in the data space.
Free for customers to download and use, Shopping Ninja provides the best value options to consumers on 100,000+ offers.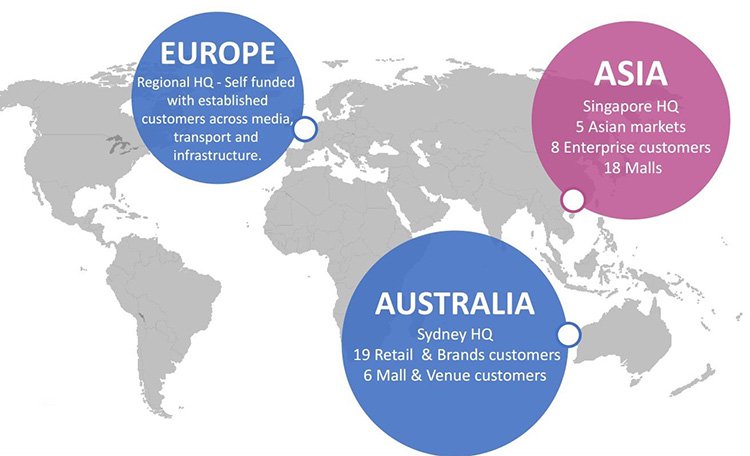 The novel technology adds benefit to consumers as they are able to scan the market for the best product offerings from one interface. This saves both time and money, whilst having a personalised interface.
Recent updates to the Shopping Ninja platform has seen improved customer satisfaction, email signups and user engagement, all important KPIs for IVO.
In the past two months since the launch of the new platform Shopping Ninja has seen over 20,000 new users.
The updates have made the site even easier to use as you can see below...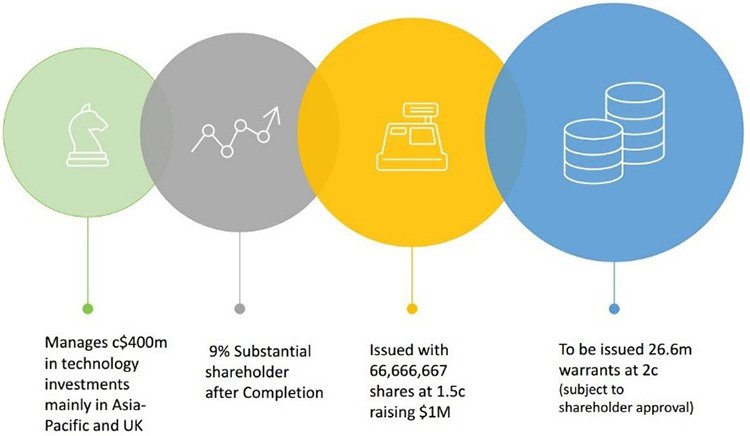 Search what you are looking for and up pops the prices and a link to where you can buy the product from.
Rather than having to sift through browser tabs of multiple retail sites searching for products and trying to find the best deal, the customer can, from one portal, have Shopping Ninja find them the best deal available.
Could IVO's Shopping Ninja do to the consumer retail market what Expedia ( market cap of US$15.8 billion ) did to the travel industry?
IVO is a long way from that of course, and this really is speculation on our part and should not be taken as a guaranteed indication of this company's trajectory. Seek professional financial advice if considering an investment.
Of course there is no guarantee in this fast paced area of the market, but it certainly seems the latest online trend is having access to information from one simple to use portal.
To increase uptake and visibility of Shopping Ninja, IVO struck a deal with The Big Smoke to produce digital content to help advertisers and brands showcase their products.
The partnership aligns with IVO and The Big Smoke's vision of individualisation, personalised shopping and customisation as the standard way of modern online shopping.
The Big Smoke is one of Australia's leading opinion sites with over 350 writers from all walks of life including household names, politicians, influencers and every-day Australians. Through the partnership IVO seeks to increase brand awareness and uptake of its Shopping Ninja technology.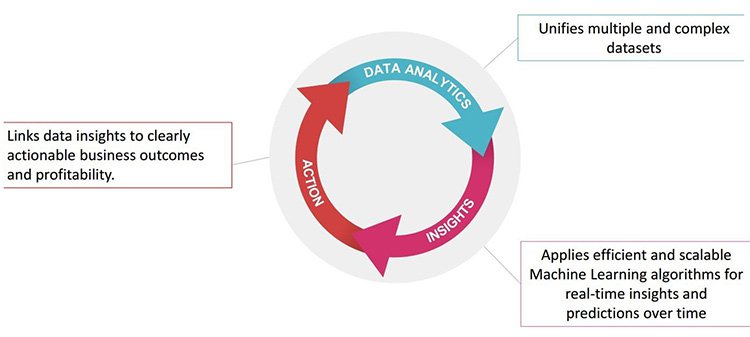 The Shopping Ninja app is available for both Apple iPhone and Android devices , with a Chrome plugin and browser installation offered for desktop users.
As consumers become increasingly tech savvy and IVO gets the brand name out into the market, IVO anticipates that Shopping Ninja will continue to experience an uptick in users .
Whilst current revenue generated from Shopping Ninja is modest, the anticipated future increase in users of Shopping Ninja would see affiliate commissions from sales referrals bring in a steady revenue stream for IVO.
Condat
Since acquiring leading smart media specialist Condat in January 2016, IVO has experienced immediate returns in the form of strong revenues.
Based in Berlin, Condat is the major provider of smart media solutions to public broadcasters in Germany. With current clients including broadcast networks, corporate clientele and even the German government.
Recently Condat signed a contract with a leading European Broadcaster for $300k in the initial phase alone.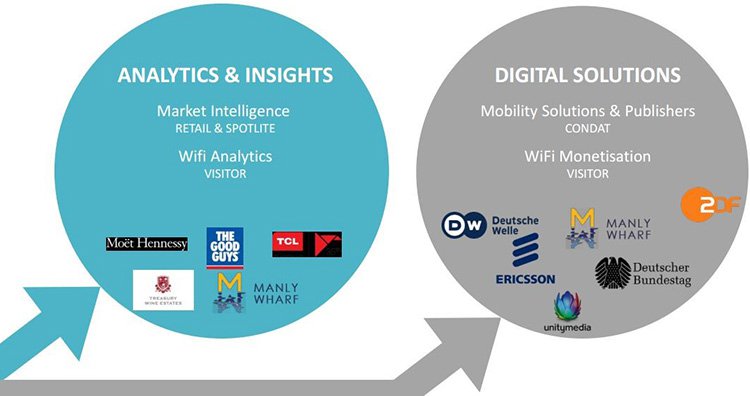 IVO is aiming to leverage this deal to attract other broadcasters in Europe.
Earlier this year Condat announced a major contract in the UK with a larger telecommunications company. Condat expects further positive announcements with this group.
Condat recently signed a contract with a major European player in the wind energy industry worth over $250k over two years.
Condat is expected to generate $8 million in revenue in 2016 and is already on track at the half year to meet this target.
The performance of Condat has been exceeding market expectations and has allowed IVO to increase its footprint in Europe.
Final word
With locked in revenues, a successful fund raising earlier this year through a share placement and $1.5 million expected to be received on July 31 st 2016 from research and development grants, IVO is in a sound position to pursue further revenue growth through its diverse product pipeline.
IVO is in a much stronger financial position from a year ago, with momentum seemingly building behind the data driven company.
As businesses seek to maintain a competitive edge they will need to integrate big data somewhere into their business model, increasing the demand for services such as those offered by IVO.
Due to IVO's wide range of product offerings, the company is well equipped to tackle the market from multiple angles and also offer add on services to boost revenues.
The big data rush is only just beginning, making it a potentially opportune time to get on board now with this growing trend.
Watch the big data space...
---