IOT Signs Major US TV Ad Deal as Repeat Orders Increase 200% Before Christmas
PUBLISHED: 11-12-2017 11:02 a.m.
The Internet of Things has captured everyone's imagination and reemphasised the commercial possibilities offered by interconnectivity.
Meanwhile, IOT Group (ASX:IOT) the company, recently completed its first batch of sales — with most outlets selling out. Such as has been the interest in its drone products, that IOT is experiencing high level repeat orders.
Orders received from Amazon and B&H have increased by over 200% in the lead in to Christmas, with further repeat orders coming from B8TA, Best Buy US and B&H Photo.
It is good news for IOT as the retail world embraces drones as a consumer product.
IOT Group (ASX:IOT) launched its AirSelfie product in October: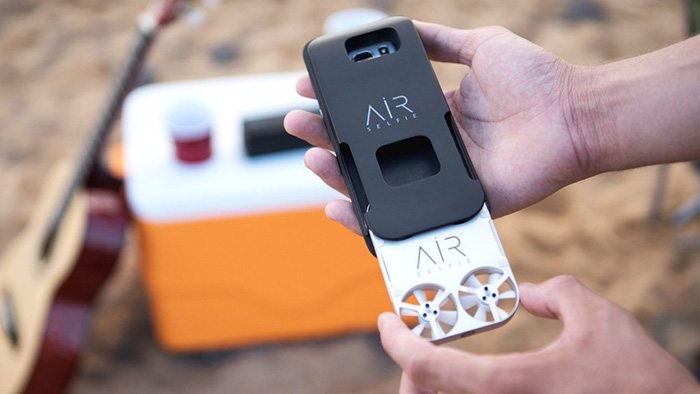 Also on the market is its closely-linked cousin — the ROVA: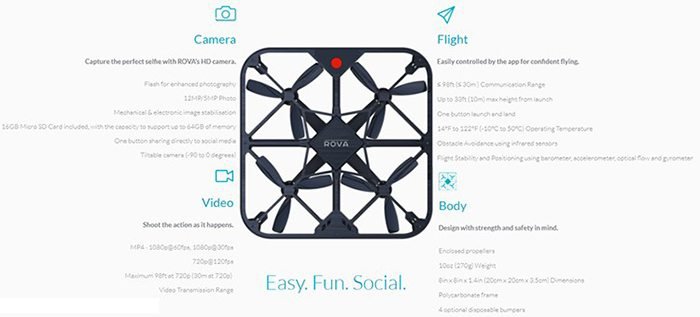 IOT sold out of its AirSelfie and ROVA Stock at all of its major US retailers within a week of going on sale — hence the re-orders.
Those considering this stock shouldn't make assumptions regarding future sales, nor should they base investment decisions on performances to date. Those considering this stock should seek independent financial advice.
And now its attracting increased attention in Australia, with the AirSelfie highlighted as one of 'the hottest gadgets for Christmas 2017' on the Sunrise TV show this morning.
That's the kind of hit-the-ground-running performance we like to see at the Next Tech Stock — especially when they are of the A$3 million micro-cap variety.
Armed with the ROVA and the AirSelfie, IOT is now selling a must-have consumer product to a mass audience clamouring for the latest gizmo.
If you are looking for an affordable way to hitch your wagon to the growing IoT trend, IOT could be the way to go.
Staying in touch with:

In our last article about early Internet-of-Things pacesetter, " IOT Group's Selfie Drone Reaches Viral Status As It Looks to Capitalise on Global Interest " we delved into IOT Group's (ASX:IOT) mission plan to commercialise consumer drones, by leveraging the 'selfie'.
Having entered the market with its unique selfie-infused twist to drones — the sky could actually now be the limit.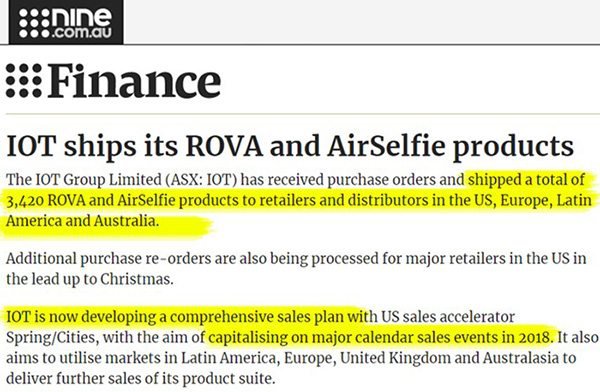 Barely a week after seeing its AirSelfie and ROVA products hit store shelves , IOT reported that it has sold out of all of its stock and is now scrambling to fill orders in time for Christmas. And its products are still gaining attention...
This morning it was highlighted as one of 'the hottest gadgets for Christmas 2017' on the Sunrise breakfast TV show: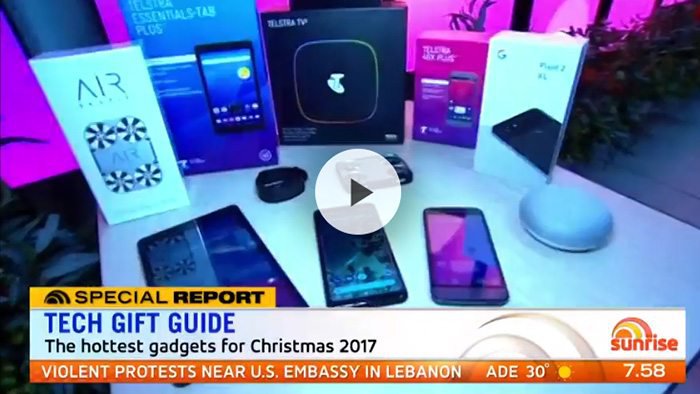 This exposure sent the share price up as much as 50% when the market opened this morning.
Past performance is not necessarily indicative of future results. As part of the due diligence process, clients must consider all factors over and above the past performance of the product. Clients should not engage with a product solely on it past performance.
Before we delve into how IOT's AirSelfie has been getting on, after its recent market launch, here is a video showing all of its features:
The power of television
One way of getting noticed in today's ultra-competitive consumer gadget market is to use product placement and clever affiliation.
IOT has gone out and obtained pivotal ad slots in popular TV series such as NCIS , Marvel's Iron Fist (second season) and comedy Superior Donuts — all with the intention of making the AirSelfie easily recognisable and commonplace in the minds of consumers.
NCIS is the third most watched scripted show on American television with an average of 10 million viewers just in the US (as well as being broadcast worldwide, reaching a total viewership of close to 50 million).
Superior Donuts is a US sitcom with an average viewing of 5 million per episode. Americans sure do love their regularly scheduled programming — and IOT is using this cost-effective method to great commercial effect.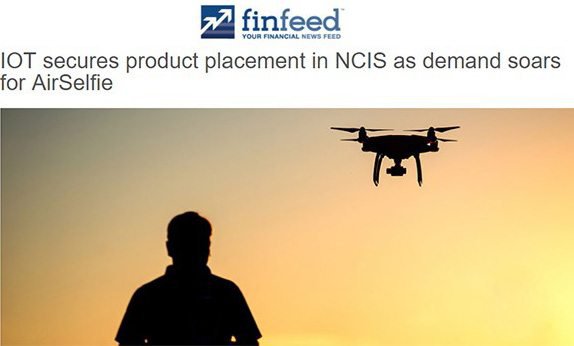 Keep an eye out for drone representation in these shows, you could well be looking at an IOT product.
Distribution continues to grow
As well as the USA, IOT has now secured exclusivity and signed distribution agreements with White Castle Partners representing its products throughout Europe, the UK and the Middle East. This follows IOT's agreement with Maximum Export Import, for the same distribution deal in Latin America.
IOT has employed several frontline distributors to put the AirSelfie and ROVA products in its shop-window for Christmas (and beyond).
Here is the ROVA on sale at BestBuy: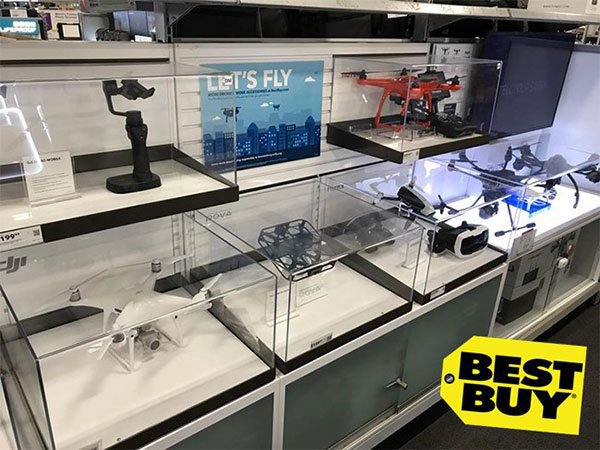 The likes of ESPN, BuyMac , Amazon , Forbes and BuzzFeed are all raving about the AirSelfie. Even Australia's Telstra wants to get in on the act, scooping several thousand units from IOT to bolster its inventory for the festive period — already sold out.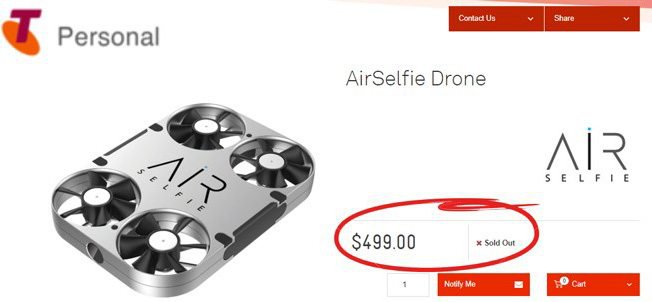 This is the kind of consumerist stampede that one would tend to see from the likes of Apple, launching its new iPhone. Who knows — maybe in 5-10 years' time, pocket drones allowing people almost limitless exploration capabilities, will be a must-have item that are even built into existing phones.
According to IOT, it's sales department has been inundated with multiple orders — sometimes for the third or fourth time from some distributors.
As a consumer product, drones are reaching for the skies of strong sales and establishing an entirely new industry as they trail-blaze fresh inroads into consumers' disposable incomes.
Taking selfies has taken the world by storm and everyone is in on it. Kids and adults alike have embraced selfies, as well as the digital age with glee. It would seem there's not a teenager in the world, that doesn't have a mobile phone, palatable facial-features and some spare cash on the hip, these days.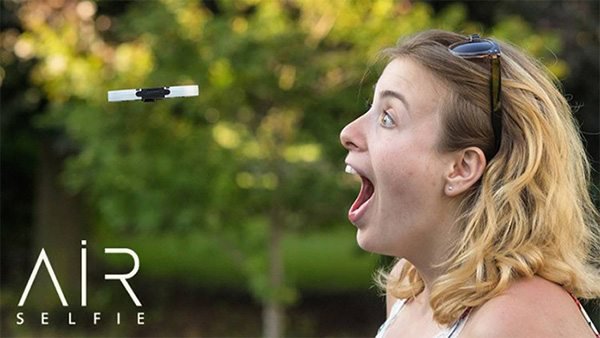 The rampant growth of digital connectivity, glitzy gadgets and social media is terraforming the consumer landscape, and delivering superb returns for companies able to rouse the egos of impressionable adolescents, boost millennial self-esteem and/or soothe the egos of elder folks trying to look cool.
IOT has tapped into global niche markets by adapting and enhancing existing trend products and making them more affordable, useful and innovative for consumers. Rather than trying to make a range of drones that compete with professional manufacturers like DJI (and costing several thousands), IOT is appealing to people's impulsivity and hobbyist-level of interest.
Take a look at some reviews from the likes of Forbes , who've called IOT's AirSelfie "the king of the consumer selfie world".

With IOT's products featuring in Forbes , Buzzfeed , Amazon — leading online trend-setters —IOT's recent sales performance could be just the start of what's to come.
The AirSelfie and ROVA products are seeing a strong level of demand at an early stage which usually signifies that the underlying idea — an affordable high-quality selfie flying-machine — is a good one and has hit a nerve with consumers regardless of age or tech-experience.
However, it is a speculative stock at this stage, so investors should seek professional financial advice if considering this company for their portfolio.
Drone industry from macro perspective
Globally, drone unit sales grew an estimated 60% last year to 2.2 million, and revenue grew 36% to $4.5 billion, according to research firm Gartner .
Alternative data provided by the Consumer Technology Association, based in the US, estimates that 2.4 million units were sold just in the hobbyist/consumer sector alone in 2016 — more than double the 1.1 million sold in 2015.
If we try to quantify the 'selfie market', it would probably an exhaustive exercise which we already know the answer to. Selfies have become a huge pastime, accounting for several hours of intense concentration amongst today's youth. While the selfie market is by default in the hands of camera and phone manufacturers, there is a new and unprecedented shift coming courtesy of manufacturers such as IOT.
A growing ecosystem of drone software and hardware vendors is already catering to a long list of clients in agriculture, land management, energy, and construction. Many of the vendors are smallish private companies and start-ups — although large defence-focused companies and industrial conglomerates are beginning to invest in drone technology, too.
Drones may soon play a part in providing emergency services and remote assistance.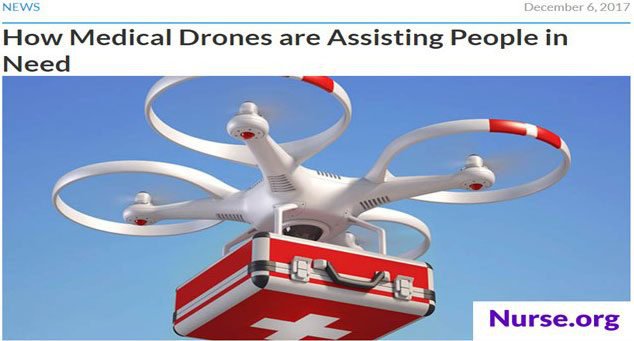 With this kind of sprawling industry sector coming into its own, IOT is claiming its own slice by focusing on the sub $500-device market that's intended to give average folks the chance to experiment with breath-taking new technology.
Products like the AirSelfie and ROVA are exactly the kind of thing to plug drones into the mainstream consciousness and make them a part of the furniture when it comes to what people want as a must-have gift or gadget.
Lift off in the alluring world of selfies and drones
As connectivity between people and devices continues to grow, IOT is well placed to carve out a significant piece of the drone market focused on hip youngsters and the activity crowd.
Armed with two products growing in interest by the day, IOT has gone out and signed several exclusive distribution deals in the Americas, Europe, Oceania and Asia — right off the bat. The likes of Bloomingdales, Amazon, Best Buy, Telstra and BuzzFeed are all raving about the AirSelfie just as the Christmas shopping stampede begins.
When mums and dads trundle up and down high-streets and surf the Internet, looking for that perfect gift —the AirSelfie could stick out like sore a thumb.
IOT's ROVA and AirSelfie products are already causing a stir amongst young adults and tech enthusiasts because of its brand and the sense of empowerment it provides for everyday people.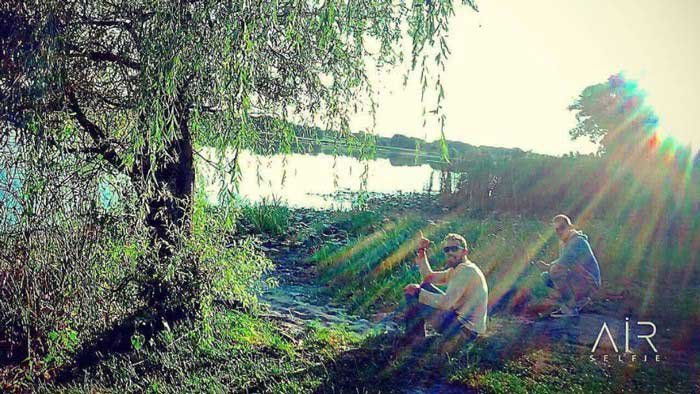 IOT is now in the advanced stages of rolling out its AirSelfie and ROVA products in the US, Canada, Australia, New Zealand, Latin America and South America. According to initial sales figures, IOT has got itself a consumer-hit which is already going viral.
A rough calculation suggests IOT will haul in around A$6 million in sales revenues over the coming quarter. For a company currently worth A$3 million, the prospect of imminent sales worth $6 million could help give a IOT's shares a significant re-rating.
However, this remains a speculative stock and investors should review all publicly available information and take a cautious approach to any investment decision with regard to this stock.
All in all, the Internet of Things is a wonderful thing for tech consumers and investors alike — and IOT is looking like a solid investment choice as its superb start in consumer technology continues.
---