International Revenue Flows into SKF as Retailers Line Up to Trial its Big Data Solutions
article PUBLISHED: 31-07-2015
Retailers around the world are always looking for an edge to get more sales – and the hot tech right now to get that edge are platforms that can unlock value in big data.
Big data is the gathering of huge sets of information that can then be mined for patterns – the golden tickets retailers need to cash in on the hottest trends, meet sudden demand and predict consumer needs.
At The Next Tech Stock we've been aware of this growing market force for a while now and we have been following one of the sector's emerging forces – Australian tech innovator SkyFii Ltd (ASX:SKF).
Back in January, SKF had a lot of potential, now that potential is being transformed into revenue, as evidenced by the money rolling in to its coffers right now, and the deals being lined up for the future.
SKF is a speculative tech stock and is not without risk, however in just under 2 years since the platform was first deployed, SKF has its services already contracted to major retail property groups in Australia, New Zealand, South Africa and Brazil representing over 50 shopping centres.
Those deals are now flowing steady revenue in the door.
Now it's just signed on even more groups to its client list, plus lined up five trial runs with big name property and retail groups.
Big data is more than a trend – it's fast becoming Standard Operating Procedure – and SKF is writing the book on how it's done.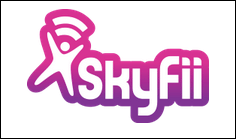 SkyFii Ltd (ASX:SKF) has a current market cap of about $20M and we first wrote about the company in the article Big Data: ASX Tech Company Unlocks for $273BN Retail Sector .
The accountancy group PriceWaterhouseCoopers estimates that $3.8BN of earnings from Australia's $273BN retail sector goes uncollected – simply because retailers don't have the flexibility to grab it.
Enter SKF and its big data solutions.
Big data is the gathering and crunching of huge sets of information to identify trends and patterns. It can be an extraordinarily powerful sales tool.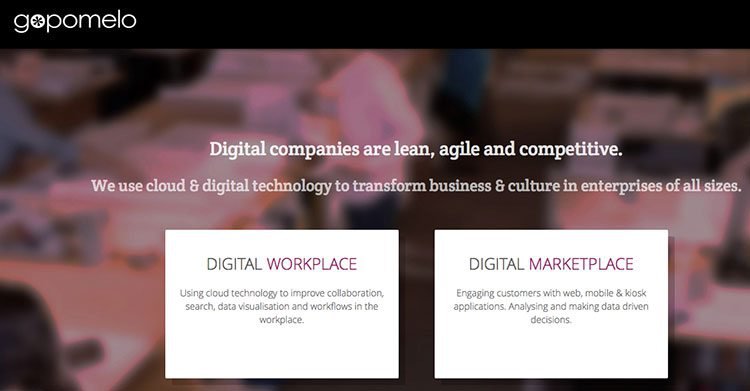 Big data allows retailers to understand their customers needs and their in-store behavior. And knowing all of this allows them to make predictions on what will sell, and figure out what makes customers spend.
Retailers can then nimbly alter their tactics, their store layout, their advertising, even the music they play on the PA system – all to increase the chance that a customer will buy.
To bring this about, SKF installs its services over the top of free public Wi-Fi networks in retail areas – and who doesn't love Wi-Fi?
These networks show high quality content, promotions and adverts to customers on their smart phones and tablets.
It sucks up data on everything people do in the shops – and SKF then identifies those crucial trends and patterns.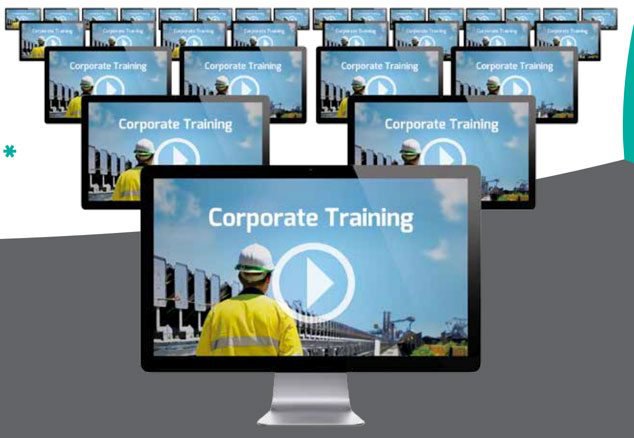 This technology is being embraced worldwide and fast becoming standard practice. SKF is positioning itself as a leader in the field, and its growing client list is proof of its acumen.
The company already has an enviable list of retail property groups using its services, many of them major Australian retail groups including Scentre Group (formerly Westfield ANZ), the GPT Group, Brookfield, and Ipoh – which owns Sydney's QVB, Strand Arcade and Chifley Plaza.
And Australia is just the start – SKF is going global with existing market presence in South-East Asia, South America and South Africa already.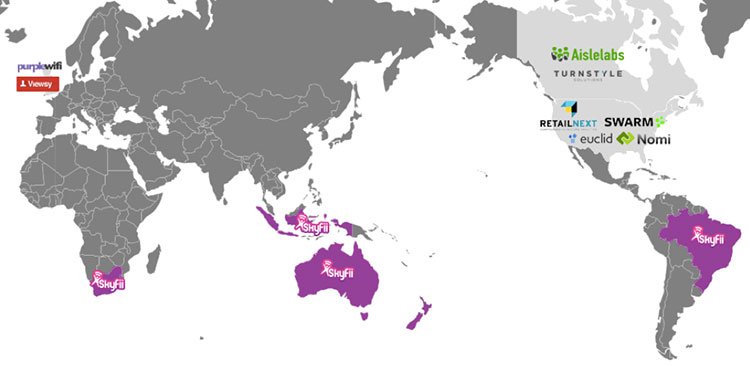 It's well paid work.
Currently undertaking various trials throughout the globe with a view to longer term engagements, once proven, SKF is aiming to charge up to $300,000 in set up fees and up to $5,500 a month in analytics management fees...
The opportunity is to make millions, regularly, from providing a service that speaks every language and crosses every border. At the same time, SKF is a speculative tech stock, and caution should be taken when considering as an investment.
Moelis analyst Kyle Twomey recently covered SKF in this report , giving a price target of $0.35 – which would be a 94% gain from today's levels:

The report includes very detailed information on how he arrived at that valuation, but analysts can get things wrong – there is no guarantee this price target will eventuate...
For the rest of this article, The Next Tech Stock is going to show you the accelerating momentum SKF is generating right now...
SKF begins its Brazilian rollout
SKF has begun rolling out its full range of services to one of Brazil's largest retail groups – Iguatemi – which owns and operates 17 shopping centres and three office towers across this emerging economy.
An SKF free public Wi-Fi system with full data analytics has already been installed at Iguatemi's flagship store, Market Place, in the major shopping hub of Sao Paulo: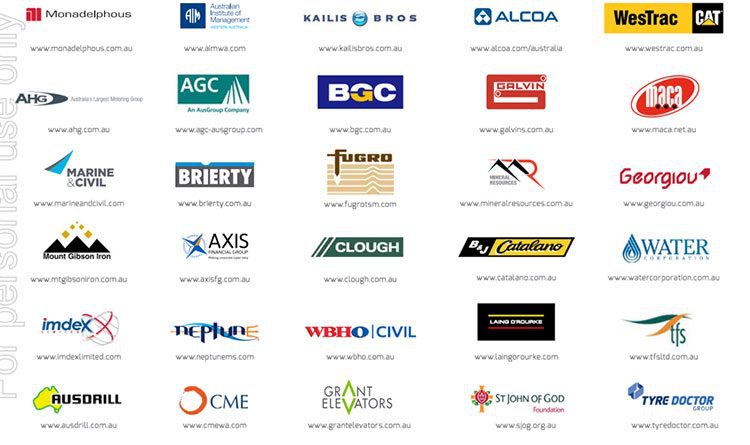 And now, two more full spectrum SKF systems are up and running in two more of Iguatemi's shopping centres – Market City and Iguatemi Campinas, both in Sao Paulo:

Further to this, SKF is working to activate two more of its free Wi-Fi and data analytics systems in two more Iguatemi shopping centres.
And these five projects are just the tip of the spear – SKF has been contracted by Iguatemi to provide these services over the next five years and we could see all 17 of its shopping centres (and even its office towers) linked up.
It's early days here for SKF, and there is no guarantee of success, but this deal could be worth millions for the company and provide it with steady income over the next five years – and hopefully beyond.
There's still no hard figures on how much the deal is worth yet, but the company's pricing matrix gives us an idea of potential revenue:

In the coming months we could see five Iguatemi centres linked up to SKF, and then even more, up to 17, further strengthening the revenue stream from this single big name client.
And SKF has just inked some more deals that could link even more revenue generating arrangements to its big data solutions...
GPT Group agreement
Australia's GPT Group has a portfolio of retail assets worth more than $9BN and owns 16 retails shopping centres in Australia, as well as office and logistical properties.

SKF has been working with GPT for a while now – it has already successfully implemented its array of services at several of the group's properties including the high profile MLC Centre in Sydney.
Clearly GPT likes what SKF is doing.
SKF will now roll out its services at GPT's Melbourne Central, which has more than 300 retail shops within two city blocks located about Melbourne's Central Train Station. It will also hook up Casuarina Square in Darwin which has more than 190 retail outlets.
These installations could be just the beginning for SKF. GPT has plenty more retail properties that need its services, and we expect to see the roll out continue across the board.
As you can now appreciate, SKF is set to provide its Guest WiFi and data driven analytics services to millions of customers around the globe – and is getting paid to do it.
And as its technology continues to catch on its momentum will surely keep on building.
Speaking of which...
New trial for SKF's industry leading tech
Over a period of four weeks, SKF's big data services will be put to the test at two of Sydney's swankiest venues – the Ivy and The Establishment.

Both of these glamorous sites are operated by The Merivale Group, one of Australia's leading hospitality providers with over 50 bars, restaurants, hotels and clubs under its banner.
Merivale has signed a Trial Service Agreement with SKF that will see our company install its Guest WiFi service and then crunch the data it hoovers up with its analytics service.
If SKF impresses Merivale – which we're sure it will – then we could see a larger deal formed where the services are rolled out across the company's portfolio.
And this is not the only trial (the good kind!) that SKF is going through right now...
Multiple trials coming online for SKF
SKF has also lined up four more trials for its services with some big name property and retail groups:

Each of the trial groups on the list represents a big business opportunity for SKF.
Just like with Merivale, its services will be installed at various locations and put to the test – if the groups like what they see, they will sign on for more.
In the coming weeks we hope to know how each of these trials is going, and of course we'll be very happy to see some more deals lined up!
A pipeline for deals for SKF?
SKF is on a roll right now.
It's got revenue flowing in from its roll out of services to Scentre Group, Brazil's Iguatemi and the GPT Group down under amongst others.
And now it's got no less than five separate trials for its cutting edge big data technology with major retail and property groups in Australia.
In the coming weeks and months we could see a steady stream of deal announcements for SKF from groups eager to take full advantage of knowing who their customers are, what their customers like – and what they're more likely to buy.
At The Next Tech Stock we're impressed with the momentum SKF has been able to generate so quickly and the long-term focus it's bringing to bear.
Have you heard about the Next Investors VIP Club?
Joining this Club will give you free access to opportunities not normally available to general retail investors – however you must qualify as a sophisticated investor under Section 708 of the Corporations Act.
These opportunities are as diverse as stock placements, seed capital raisings, IPOs, options underwritings. Plus a whole host of other high risk, high reward investment opportunities not available to the general public (careful – this stuff is high risk!).
Just fill in the form and you will be alerted to the next opportunity.
---