Facebook. WhatsApp. Skype. One ASX Shell is Set to Bring them All Together
PUBLISHED: 16-09-2015 10:17 a.m.
If you are one of the 2 billion people with a smart phone addiction and more apps than you know what to do with, you may want to read this.
There is a common conundrum with regard to smart phone use: it is the constant, never ending barrage of new messaging and communications apps that need to be expertly managed.
Aside from traditional voice calls, most people these days flick endlessly between Facebook Messenger, Skype, WhatsApp, Viber and those good old conventional SMS text messages that kids now use as a way to pass notes in school.
What if there was a way to seamlessly combine all of those platforms into one neat solution?
Well it looks like there is – and that solution is coming soon to a stock market near you, in the form of a reverse takeover (an RTO) of an ASX listed shell.
The company we are talking about has the potential to revolutionise the way we communicate – and if successful, their soon to be launched app could be in the pockets of the majority of those 2 billion smart phone users.
However its early days here – and there is no guarantee that this emerging technology stock will be successful.
This product is set to seamlessly link all voice calls and messages from multiple platforms and eliminate the confusion surrounding what app or telco to use for everyday communications, not to mention roaming/international.
And it will enable this company to quickly build up a massive data set as it will be the first of its kind to offer cross platform, real time communication.
But it's not just one high potential, blue sky app that this company owns.
It also has a solid, revenue generating business that is more than keeping the lights on.
The company generated $4.568M (ex GST) revenue last year, and has 13,000 clients across 63 countries, on the back of its existing VoIP telecommunications business.
This company has grown 764% in the last 3 years: that is a year-on-year average of 254.6%.
It's precisely the reason why the powers at one ASX listed shell have shown more than mere interest.
Introducing: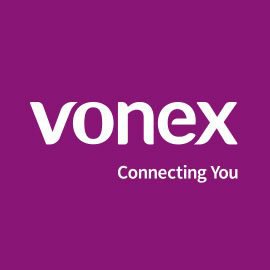 Aleator Energy (ASX:AWD) will soon be transforming into Vonex – a company which has two strings to its bow:
It is a full telecommunications service provider that has a proprietary cloud based, auto provisioning, hosted PBX phone system servicing small and medium-sized businesses with over 350 channel partners selling their products.
It's about to launch a new app called 'oper8tor' into the $46 billion telco industry – which threatens to have global uptake on the back of its smart communication features.
The company will be raising $3.5m to fund the acquisition, which is expected to close by 30 th October – and will then transform and re-list as Vonex by mid November.
AWD is one of a number of recent examples of ASX shells that plan to re-list as a tech company – and the early stage entry point is right now – before the takeover occurs. This is a high risk, speculative play, but potentially more rewarding – no guarantees though!
We recently covered International Coal (ASX:ICX) – another example of an ASX listed shell transforming into a high potential tech company in the article $191BN Cloud Software Industry: ASX Shell to Re-list as Tech Company – since that article was released ICX has been up over 240%: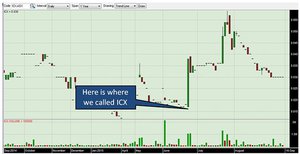 The past performance of this product is not and should not be taken as an indication of future performance. Caution should be exercised in assessing past performance. This product, like all other financial products, is subject to market forces and unpredictable events that may adversely affect future performance.
What has really piqued our interest is that Vonex (AWD)'s oper8tor product doesn't have any direct competition as it is the only communications app that has real-time voice and messaging capability across other apps.
So the larger their user base, the larger oper8tor's user base. It is the only app that anyone will need to stay in touch with their entire network: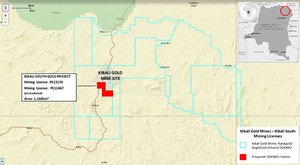 Source: Vonex
Vonex (AWD) appears to tick all the boxes and even compares favourably on a product features level against companies such as ZipTel (ASX:ZIP), who you may remember was one of our stocks to watch with its own potentially revolutionary technology back in 2014.
You could say Ziptel has travelled OK since we first brought the stock to your attention – up over 460% since our article $1.7 Trillion Telco Market: ASX Tech Company Weeks Away From Global App Launch was released:

Source: Etrade Australia
The past performance of this product is not and should not be taken as an indication of future performance. Caution should be exercised in assessing past performance. This product, like all other financial products, is subject to market forces and unpredictable events that may adversely affect future performance.
There are similarities between Vonex (AWD) and Ziptel that has The Next Tech Stock very intrigued with a flagship product that has a direct connection with giants such as Skype, Viber, WhatsApp and Facebook.
Can Vonex (AWD) repeat Ziptel's success as it lists on the ASX? We will have to wait and see.
In the meantime, let's find out a little bit more about this imminent tech take over.
Oper8tor please! How one app can bring Facebook, WhatsApp, Viber and Skype together?
As we stated in the introduction, Vonex (AWD)'s oper8tor product could turn the communications industry on its head by linking all communications across multiple platforms and devices.
Imagine being able to use one app that brings together all your communications platforms including voice, SMS, Facebook Messenger, WeChat, Skype and Viber?
And these communications companies aren't shrinking violets...
Two of the biggest global communications tools are WeChat and WhatsApp. In its 2014 first-quarter earnings reports , TenCent reported that WeChat and Weixin — the Chinese version of the app — had 396 million monthly active users, which amounted to an 87 percent increase year on year.
Meanwhile, WhatsApp , which was purchased by Facebook in 2014 for $22 billion, claims that half a billion people around the world are now regular, active users. This is an app that has grown fastest in Brazil, India, Mexico, and Russia, and its users are also sharing more than 700 million photos and 100 million videos every single day...
Vonex (AWD), through its oper8tor product has the ability to bring all of these communications apps together in one neat package.
And it will all be AWD's – once the acquisition is finalised...
Now let's take a look at Vonex (AWD)'s existing, revenue generating arm – which is still a considerable takeover target for AWD on its own.
In November 2014, Vonex (AWD) took out the number one position in CRN's Fast50 .
It was on the back of dual retail and wholesale revenue streams of the company's Voice over Internet Protocols (VoIP) business and expansion into 63 countries, carrying millions of calls a month and picking up high-profile clients including Groupon, Menulog, AFP, Red Balloon, Auto Masters, Country Road, Ray White, Knight Frank, Wittner shoes, Buxton real estate, Oscar Oscar hair salons and RSPCA.
Essentially Vonex (AWD)'s day job is to provide access to sophisticated office telephone systems as well as offer Internet connections, NBN, mobile and landline telephone packages to businesses.
The growth and sustainability of this sector is evident. It is estimated that by 2017, the VoIP market is expected to be valued at $82.7 billion. It has also been reported that the compound annual growth rate (CAGR) of this industry is 6%.
Prospective investors should be looking very closely at PABX and VoIP in particular as it could pay off handsomely for AWD shareholders, on top of the blue sky app about to be launched.
At the same time, this is still an emerging story and not without risk – investors should seek professional advice before investing in this stock.
Vonex (AWD) boasts $5 million (ex. GST) in revenue with strong growth forecasts.
It has 350-plus channel reseller partners and over 13,000 clients across 63 countries.
And with many businesses making the transition from copper to fibre and cloud based services, Vonex (AWD) can reduce a company's overheads whilst improving their capabilities. Their PBX platform facilitates this migration from copper to fibre telecommunications and can convert companies within 15 minutes on average with no major disruption to operations.
Fibre is the way of the future and offers myriad benefits including long-term cost advantages through less downtime, higher speeds and less networking hardware.
In addition, advances in field termination technology has reduced the cost of fibre installation. Furthermore migration is easier – fibre cable has pulling specifications that are 10 times greater than copper cable depending on the cable and it is lightweight, thin and far more durable. Finally, your data is safe and transmission more reliable.
This is where Vonex (AWD)'s competitive advantage lies. And this advantage has impact across the company's current dual revenue streams: the wholesale business with cloud-based PBX systems and the retail business including Telco, IP Voice and data minutes.
Vonex's revenue growth across these streams is already impressive.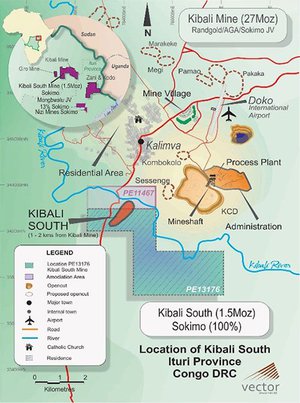 Source: Vonex
As you can see by the table above, from 2012 onwards, combined growth has been better than steady. A company that began with almost zero revenue, now boasts over $5 million (ex. GST) all because of a release early and release often mentality.
In fact Vonex (AWD) grew the business aggressively from start-up to cash flow positive and we believe there is potential for further growth through the hosted PBX product and the imminent launch of the oper8tor product.
The oper8tor app was one of the major attractions for AWD's Executive Director Mark Rowbottam, who will fulfil the same role with Vonex.
Rowbottam must have been impressed with Vonex's strong track record in developing and commercialising focused products in the hosted PBX and VoIP space and this has been further brought to bear by the impending first quarter 2016 release of the oper8tor system.
AWD close to transforming into Vonex
Vonex has such a compelling business case that AWD didn't think twice about acquisition.
With the Prospectus for this deal closing on 30 th October and the anticipated date of reinstatement to ASX being mid-November, we are not far away from Vonex being reborn on the ASX with more capital and better resources to further fulfil its growth targets and continue its evolutionary product development.
Of course that development requires capital; the release of which will be performance based – which is good news for investors.
Following are the terms of the deal. The structure will see performance shares convert to ordinary shares upon achievement of the following milestones:
Vonex exceeding revenues of $6 million per annum AND maintaining a market cap of more than $40 million for 10 consecutive ASX business days within two years of Settlement based on shares on issue post Settlement.
Vonex exceeding revenues of $9 million per annum AND maintaining a market cap of more than $75 million for 10 consecutive ASX business days within three years of Settlement based on shares on issue post Settlement.
Vonex exceeding revenues of $12 million per annum AND maintaining a market cap of more than $150 million for 10 consecutive ASX business days within three years of Settlement based on shares on issue post Settlement.
These are designed to suit all AWD shareholders over the long term – a $150 million market cap would be very nice from AWD's current implied $30 million market cap...
Is oper8tor the first of many products at Vonex (AWD)?
Whilst we have spoken about Vonex's competitive edge, a further reason why Next Tech Stock is following AWD and its imminent takeover is the major advantage it holds over its competitors.
Where most companies in this space are product resellers, Vonex is one of only a few companies that develops its own solutions.
Vonex co-founders CEO Brydie McKee and CTO Angus Parker appear to have the ability to identify what the market wants, then develop and commercialise it.
The investment in research and development into its tech products including oper8tor is substantial.
The company has 19 proprietary product developments, with four new products about to be launched.
Those 19 separate proprietary products over licensed architecture will provide significant competitive advantage in the market and allow the development of new products to meet the market demand.
Whilst the oper8tor platform is still in development stage, the alpha prototype will be available during the first quarter of 2016.
A review of the Australian provisional patent application provides encouragement that Vonex may be granted patent protection over specific functions and specific details of implementation of the multi-platforms communication development within oper8tor. Vonex will also have opportunities to lodge additional patent applications on novel and inventive discoveries created during the development phase.
Upon release, Oper8tor is set to make smartphones even smarter
The smartphone industry is now bigger than the PC industry. In fact your smartphone is a mini PC. When you look at the table below, the uptake of smartphones is quite staggering. To 2013, over four billion people were buying or upgrading their smartphones every two years.
Now consider how many apps are being downloaded onto these devices. According to Statista, as of the last reported period, Apple announced that 100 billion apps had been downloaded from its App Store.
At the beginning of 2015, 1.4 million mobile apps were available in the Apple App store. This figure includes 725,000 native iPad apps. In May 2015, the number of applications submitted for release to the App Store surpassed 40,000 for the first time.
With the impending release of the alpha prototype of the oper8tor platform, Vonex will have an immediate revenue model with global reach.
Initially the app will be free to download with an advertising component attached.
Once established, consumers will be able to purchase the app and additional features. If calling people outside of the communication tools within the oper8tor system, consumers will be able to pay for time through iTunes and Google Wallet.
This is a far reaching technology with enormous upside and leverage.
However it is very early days here, the acquisition still needs to be finalised, and success is no guarantee.
The final word
Prior to its interest in Vonex, AWD looked at acquisitions in oil and gas all over the world as well as at industrial type businesses. By far the most attractive company for acquisition was Vonex.
The expectation of this reverse takeover is that the company will now be able to deliver shareholders the best possible recovery from funds largely lost through AWD's gas plank in the Crimea.
The growth projections for the markets Vonex finds itself in are extremely positive.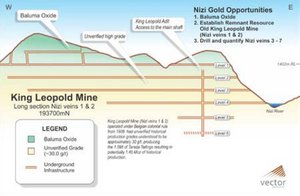 Combine these figures with:
the increasing costs of telecommunications and utilities
the confusion surrounding what app or telco to use for roaming/international communications
the need for myriad passwords and logins for access
And you have the right environment for one app to rule them all – providing businesses and consumers with a cost effective and reliable communication tool.
As well as the potential of their new app, in AWD's favour is the structural shift occurring within the telco sector – which bodes well for the 'telecommunications service provider' plank of their business.
Copper is being made redundant due to a move to mobile data and the switch to VoIP is significant.
This means there is a lot to look forward to in terms of industry growth from AWD (Vonex)'s current main earner.
The companies that adapt best, will be the ones to garner the biggest rewards.
Vonex and its solutions are already being white labelled. The company has developed its own product which gives it great credibility in the marketplace and they can respond and develop their product to meet the market's needs.
With Vonex (AWD)'s oper8tor system, significant communications problems are solved, as it allows you to call (VoIP) individual or multiple contacts simultaneously irrespective of device or platform and continuously updates ALL numbers/addresses in your contacts list when people change phone numbers or email/social media addresses.
The outlook for Vonex (AWD) as it lists on the ASX is thus an accelerated growth of the existing VoIP business, consistent sales revenue growth through advertising,
Plus an imminent launch of the oper8tor app – a globally scalable business with significant upside potential.
We will be definitely following this stock over the coming months...
---