DTX Proposes Uber Dating Experience in $4BN Industry
PUBLISHED: 20-01-2016 10:28 a.m.
As online access pervades more and more of our daily lives, so does access to the world of online dating.
Internet dating has mushroomed from a tiny niche market back in the 1990s, into a $4BN juggernaut today ( the US is worth $2.2BN alone ).
Hong Kong based DateTix Group Ltd (ASX:DTX) is an upstart in the industry, but what sets it apart is a proprietary technology and vibrant online marketplace that can provide its users with on-demand, real life dates in minutes, without the need to spend hours swiping or sifting through dozens of online dating profiles.
DTX has recently listed on the ASX and is ready to take the dating world by storm just like Uber did with the taxi industry.
Bear in mind, however, that DTX is a new player to the on-demand industry, and still needs to grow its user base – success is no guarantee here, this is a small company, and a speculative stock.
DTX will start its global march in China.
Having tuned into a growing market, and fuelled by a clash between culture and economics, DTX is looking at an addressable market of over 200 million singles in China .
When including other markets around the world such as the market-leading US and Europe – DTX's addressable market rises to over 500 million.
If that wasn't enough – the insatiable march of smartphones to do everything you need to run your life, including find real life dates – is likely to thrust the trusty smartphone into the hands of every man, woman and child on the planet in the years to come. So DTX's addressable market is likely to grow organically alongside broader trends in the tech sector.
And this is likely to happen quickly now with the imminent anticipated news of DTX's iOS app coming online.
DTX marries the best online features that drive connectivity, with the offline real-life aspect that all people know and trust. Especially the older generation that prefers handshakes to tweets.
In other words, DTX is a company that can turn this:

Into this: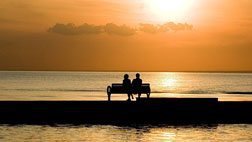 Reintroducing: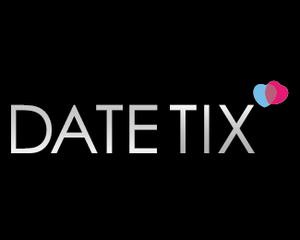 Following a recent RTO of ASX-shell company Enverro (ASX:ERR), DateTix (ASX:DTX) confirmed on 15 January the new ticker code and name change.
We first covered DTX last November in our article, ' New ASX Listing: Online Dating Platform to Follow Tinder's $3.6BN Path? ' where we introduced DTX and had a look at its potential.
Now, having completed its RTO and progressing its business plan on schedule, the $17MN-capped DTX is moving full steam ahead with expanding its footprint and generating those all-important revenues.
Smartphone apps on the way
One key development milestone for DTX to fast track its revenues will be the release of proprietary mobile phone applications on the iOS and Android stores to occur in the coming weeks.
Smartphone apps are the bedrock of DTX's business plan which will allow for the most rapid dissemination of its brand and facilitate the delivery of functionality that DTX will monetise.
As an example, DTX recently signed a revenue sharing and white label agreement with MenClub – a leading online media platform for men in Hong Kong.
The partnership provides DTX with instant access to 1.3 million unique visitors on the MenClub.hk website and over 300,000 fans on its Facebook page.
DTX will leverage its technology platform to offer a white label service to MenClub patrons to enable them to host and apply to local and in-person dates.
The move into smartphone apps is a smart business plan and could prove lucrative. In fact Fortune 500 companies and entrepreneurs all want a piece of the pie.
According to fuelled.com, the iOS platform has over 25% of its developers earning $5000 per month or more.
Overall, it is estimated that apps will rake in over $46 billion this year.
They are big business and will soon be an integral part of DTX's business model.
Remember, DTX enables its members to easily meet interesting new people in minutes by hosting or applying to dates at specific times and nearby establishments.
Now imagine being able to do that through the ease of an iOS app...
This could be an online dating goldmine.
Just to give you further food for thought, here's a Deutsche Bank graph highlighting the growth of singles who will be online by 2019.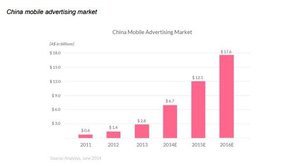 It's a significant number that bodes well for the players tapping into the online dating phenomenon.
The DTX platform is an open-ended online platform that supports a broad spectrum of date intentions, including casual dating, serious relationships, marriage, friendship, business networking and activity partners.

DateTix makes possible a diverse range of date types, including lunch, dinner, drinks, movies, concerts, dancing, cultural and sporting events, trips and vacations
With the rapid improvements in connectivity, online dating has quickly become more about social interaction rather than 'finding a date'.
Finding a date is one thing, but why not take that further and use the same smart technology and soon to be app to find a gym partner? A tennis opponent for the afternoon? A business connection for an upcoming project? A DIY project you would rather hand off to someone else?
DTX wants to liberate the world of online dating to allow people to find serious relationships of all types and varieties – including the romantic of course.
By using a proprietary technology platform and matchmaking engine, DTX is targeting the US$4 billion per year global online dating market, with an initial focus on key markets in the Asia-Pacific.
Here's the global online dating market in a nutshell...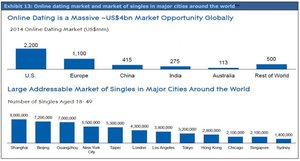 The US still leads, but China is the fastest growing online dating venue in the world.
Now imagine again, those people that make up that $4BN market all on their apps, making their life easier than ever... including students.
To really drive its revolutionary approach to online dating, DTX is leveraging tomorrow's early adopters: Students
As a demonstration of its development path, DTX has joined forces with an online marketplace aimed at university students called Launchpilots. The deal will see Launchpilots running a host of integrated contests and targeted sponsorships aimed at the 100,000 users it has on its books.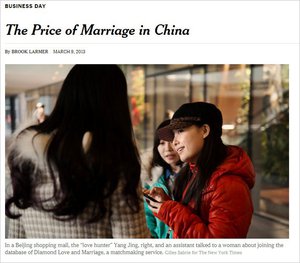 Today's university students are tomorrow's working adults. By targeting students, DTX is taking early steps towards garnering grass roots support for its brand as those same students gradually become young professionals and go into the world of work.
DTX plans to form similar partnerships with other entities, with the broader aim of sending its brand viral or at least wooing much of this mega-market.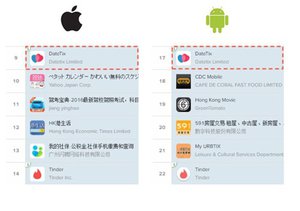 Let's have a look at how DTX proposes to woo the online dating market...
DTX isn't a run-of-the-mill dating site that offers various services for a small subscription fee. DTX goes a step further and actually 'match-makes' meetings between users.
Whereas other dating sites such as China's Momo will offer their users a lot of online chat and interaction options ...
... DTX is laser-focused on helping its users meet in person as soon as possible.
That's very important because there are already dozens of dating sites out there, so what's needed is an evolved solution that is effective in helping people find what they want, but also, to be commercially viable.
This is where DTX stands out from the crowd.
Let's have a look a Momo for just a second.
China's large dating market propelled Momo, China's version of Tinder, from start-up to a A$3.3bn market capped company in just three years.
Momo launched in Aug 2011 and IPO'ed on NASDAQ in December 2014.
It increase its revenues by 13 times over in just one year from 2013 to 2014 and it did so by offering a simple dating solution based on online chat.
Compare this to DTX's business model, which focuses on setting up its users for real life dates and generating revenues through multiple online and offline revenue streams.
Most dating sites find that after an initial usage period, many users fall off the radar because they found their date or gave up looking.
With DTX, the user joins a community where people are looking for dates, but also for other things besides.
Its proprietary matchmaking engine in tandem with human intervention is able to match-make profiles with best suitability, for a recurring fee.
DTX wants to do to online dating what Uber did to taxis and Freelancer did to consultants: to liberate and empower them all into a commercial frenzy.
Here's a look at where DTX fits into the on-demand model: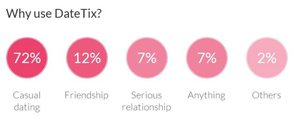 Online dating is a rapidly growing market, fuelled by longer working hours and a desire for ultra-convenient solutions that take away the need for too much leg work.
However, people want a solution that offers the most convenience, for the best possible price and DTX may have the technology to provide this.
Operationally speaking
To get its wheels turning, DTX has unique, city-focused expansion plan.
DTX wants to create and develop a network of customers and merchants on a city-by-city basis by commencing operations in Hong Kong, Shanghai and Beijing. DTX then plans to replicate its model across other cities in the future.

To maximise market traction, DTX uses a 'freemium' business model whereby core basic services are offered for free with additional premium services available within a Pay-per-view (PPV) fee structure.
PPV works great for tech companies offering scalable services hosted in the cloud and DTX hasn't let that tidbit of information go unnoticed.
Here at The Next Tech Stock , we always like to see tech companies using tried and tested commercial plans.
Let's take a look at how DTX will generate revenue...
The revenue drivers for DTX are as follows:
Member Subscription
The most straightforward revenue channel for DTX is user subscriptions.
DTX charges its customers a monthly subscription fee that ranges from A$10-A$100 per month. Users that are very active are then upsold additional features and services.
Virtual Items
Customers are able to buy 'virtual items' with similar functionality to virtual currencies. An online marketplace gives customers the chance to buy date tickets, introductions to dates and other service features.
Tech watchers will notice that this kind of Software as a Service (SaaS), PPV model has worked incredibly well for other tech companies looking to take advantage of mobile/online business ventures.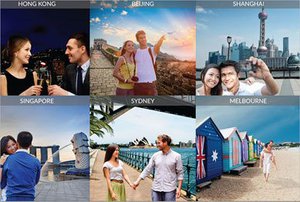 Advertising
Charging local merchants to advertise on its online platform allows DTX to bring in additional revenue.
For example, a local restaurant would pay DTX a fee for placing an online ad aimed at DTX customers searching for a suitable restaurant. Advertising fees are likely to grow in proportion to the amount of subscribers DTX signs up.
In fact, DTX has a diverse advertising model that they hope places the company in the same ballpark as Match Group, although they are still in early stages.
If they can emulate Match Group's revenues in coming years, it would be sure to put a smile on shareholders' faces.
At the same time, its early days for DTX and its technology – it's still growing its user base, and success of this company is no guarantee.
The following table is JP Morgan's estimate of Match Group's advertising revenues. This will give you some indication of exactly how large this market is.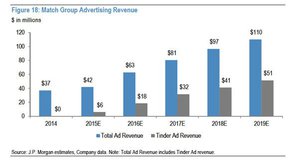 JP Morgan thinks that its ad revenue estimates are conservative given the large, engaged audience with attractive demographics.
When speaking of Match Group it is important to keep in mind that it recently raised US$400M in its IPO and remains on the lookout to acquire unique dating assets globally...
According to the JP Morgan report:
"We also note that, given Match's successful M&A track record, including 25 acquisitions for US$1.3B since January 2009, we expect management to remain opportunistic. However, we think it's more likely that Match chooses to be opportunistically acquisitive outside of the US in the near or medium term to expedite penetration or scale in a newer country or region."
Fits pretty much right in with what DTX are doing right now...
Given this information, DTX is hard at work building its revenue structures in order to be an attractive acquisition target should the opportunity arise.
E-Commerce
Going a step further, DTX has also implemented an e-commerce revenue stream whereby it issues customers with discounted tickets to concerts, restaurants and other events, from which it then earns a percentage.
A couple that found each other through DTX and then visited a restaurant would both be paying a subscription fee to DTX while the restaurant pays a referral fee in addition to a share of the total bill spent by the couple.
All in all, DTX has earmarked several channels to generate revenue...
...but DTX's most pertinent commercial decision has all to do with location.
Location, location, location
In order to hit the ground running after its relisting, DTX is going after some of the hottest growth markets around – Hong Kong and mainland China.
The fact the company is based in Hong Kong is important, as this allows them to easily tap into the vast Chinese singles market.
There are 8 million singles aged between 18 and 49 in Shanghai, 7.2 million in Beijing, and 7 million in Guangzhou.
China's recent insatiable economic growth has dragged millions of people into the middle-class – with many of them now on the dating scene.
As China's economy moves to a service based economy, and young singles gain more disposable income, DTX will be there to offer them a guiding hand when looking to find the right match...
DTX has created a mobile-centric, globally scalable data platform that simultaneously takes the cynicism out of the industry and sets the stage for online dating reaching mainstream acceptance.
This is already happening on its own with more and more people deciding to try online dating each year.
DTX wants to jump on this trend and become a bridge between online and offline that preserves useful online connectivity while keeping things real.
Of course this goal is a while away from being fully realised as DTX is still a junior player in the market. This is a speculative stock and it's recommended you seek professional advice and consider your own personal circumstances before choosing to invest in this company.
Large global addressable markets
Much of the recent dating industry growth has been driven by Asian markets and its large and growing base of young and affluent consumers.
DTX will seek to capture a share of the much larger offline dating services market by strategically leveraging the member base of its online platform to cross-sell and up-sell a wide range of dating services, ranging from singles events to high-end personalised matchmaking services.
DTX pitches to those who are serious about the outcomes of their dates: users attend dates that have been meticulously arranged from initial first contact through to location.
DTX then collects a share of the couple's spend at their chosen restaurant or selected venue.
The Company has already formed vital strategic partnerships through MenClub and Launchpilots and its platform also enables users to find business connections across all industries.
By helping people find contacts, new employees or explore new business opportunities, the ultimate size of DTX's addressable markets could potentially extend far beyond online dating.
And with the iOS app coming, it could extend further still.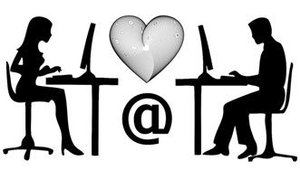 The future of online dating is match-making
Given that the hundreds of dating sites currently available are all focused on chat and quick introductions for a small fee, they require large amounts of users to be viable.
With DTX, China's distinct cultural and demographic nature opens the door for a more serious dating service that focuses on genuine dating and finding a true match for its customers.
The confluence of demographics and economics has set up this compelling online dating play for DTX – and it's not wasting any time.
With brand syndication deals being signed at a steady pace, and glitzy smartphone apps on the horizon, DTX is a $17MN-capped upstart that may well just send online dating into an Uber-like future.
---