eSports Mogul Pty Ltd ( ASX:VTM )
Video game controllers have moved out of the hands of pimply teenagers and into the arms of professionals competing for big prize money and sponsorship deals.
Just as traditional sports evolved decades back from amateur competitions in local suburbia into highly lucrative industries, so too is the video game market.
'eSports' is now exploding around the world and has become a multi-billion dollar sector of the $74 billion gaming business.
Today, eSports' biggest tournaments rival practically any sporting event.
The League of Legends Championship sold out Staples Center in 2013. A year later it drew an online audience of 27 million – more than the TV viewership for the final round of the Masters golf.
The prize money for the Halo World Championships is $2 million. For DOTA 2 it is $15 million. To put that in perspective the prizemoney for the recently held Superbowl was US$8.5 million.
A recent eSports tournament packed out Margaret Court Arena in Melbourne…
When you take the figures into account, this is one sector that is exploding and is said to be growing exponentially.
Major sponsors like Red Bull are already investing large sums into eSports, and tournament organisers are getting ready for the inevitable tidal wave of further commercial growth.
One ASX listed shell has pounced on an opportunity to take a place in the eSports industry across the burgeoning markets of China and South Korea, along with 31 other countries in the Asia Pacific region.
It is early days for this transaction however, and the deal is still to be finalised – investment caution is advised and success is no guarantee.
The above figures alone tell you that eSports is no longer a concept. It is very real. And that is why this ASX shell sought out an established acquisition target, with a growing presence and ready-made revenue streams to help them replicate the growing global success eSports is currently enjoying.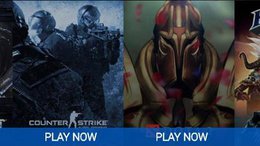 ASX Player Takes the Field in High Growth eSports Industry
Feb 11, 2016
Just as professional sport arose from amateurs having fun, with zero economic value, into a multi-billion dollar industry, it is now evident that video games have moved out of teenagers' bedrooms, and into a new era of professionalism.