TV2U International
(ASX:TV2)
Overview
It looks as though TV2U (ASX: TV2) is set for a big 2017 as it begins to commercialise its on-demand digital streaming products across Asia and Brazil.
As TV2 gets set to bring popular content including Hollywood TV shows and movies to mobile phones, laptops and PCs, it continues to sign agreements that puts its content and services in front of whole new audiences.
TV2 has signed several deals over the past six months and as it ramps up its commercial viabilities, it has added to its board former top Microsoft executive, Alan Boyd.
TV2's new recruit is a pioneer of the US personal computer industry, and served as the first Product Development Manager for Microsoft back in 1980. He played a role in developing household products such as Microsoft Word and Excel, which sold billions of copies.
Mr Boyd was responsible for the formulation and implementation of Microsoft's successful acquisition strategy, and went on to become a highly experienced technology, media and intellectual property investment specialist since then.
Safe to say, having Mr Boyd on the TV2 team will be invaluable as he helps to drive the focus of the company's Over the Top (OTT) content service distribution and platform as a service (PAAS) commercial sales programs globally.
The information on this page should not be the only trigger for your investment decision. Click on the links below for a more in-depth and informed examination of the company. We strongly recommend you seek professional financial advice whenever making financial investment decisions.
TV2 will also play a substantial role in delivering OTT services to Indonesian audiences and has done a deal with a government subsidiary that will see it pay US$3.5M and a monthly management fee per active subscriber to TV2 to cover the cost of expanding TV2's platform into the region.
With more deals to come across Latin America and Asia, we can expect plenty of news flow from TV2 as its reach and revenues begin to expand.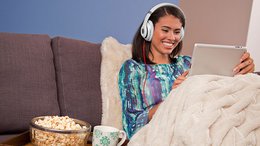 TV2 Expands Global Footprint: First Revenues Imminent?
Jan 19, 2017
One tech integrator we've had our eye on for almost a year, has finally galvanised its OTT on-demand digital streaming strategy and is now fully prepped on parallel launch-pads in Brazil and Indonesia. And in a strong signal of the industry validation of its tech, has just signed up a top ex-Microsoft Executive to the board.