Secos Group
(ASX:SES)
Overview
Secos Group (ASX:SES) works in the field of bioplastics and develops, manufactures and markets its patented renewable resource based materials and finished products for the global packaging and plastic products industries.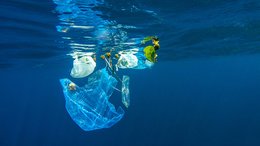 Can this ASX Junior Clean up in $15B Bioplastics Market?
Nov 7, 2018
Driven by heightened awareness around the environmental impacts of traditional plastics, bioplastics is one market set to experience huge growth going forward. SECOS Group (ASX:SES) is leading the way in this space, developing a range of eco-friendly bioplastic materials from its proprietary bio-based resin technology.