Advanced Human Imaging LTD
(ASX:AHI)
5 Day VWAP
After Initiation

ASX:AHI

Our Current Returns


342%

View

Overview
Advanced Human Imaging LTD (ASX: AHI), formally MyFiziq (ASX: MYQ), has created a revolutionary technology embedded in a partner's app, that uses pictures from your smart phone to create a representation of you in the form of a 3D avatar with accurate circumference measurements.
AHI is leading the charge in rapid industry digital innovation in healthcare globally.
How AHI makes Money
AHI's tech makes money by letting larger companies integrate the AHI 3D body scan into their products and services, so it can be used across multiple industries.
Many sectors can use AHI's mobile app 3D body imaging tech:
Health - AHI's body imaging can be integrated into telehealth - a booming sector after COVID.
Insurance - Insurance companies can use AHI body imaging to monitor health for insurance premium pricing.
Fitness - COVID caused a huge shift to online fitness. AHI's app can be integrated into fitness apps to let users track their body changes. MYQ already has deals with fitness apps by Conor Macgregor, Floyd Mayweather, Biomorphik, Evolt and Bearn.
Weight management - A systematic review of multiple randomised controlled studies among overweight adults showed that greater engagement in self-monitoring using digital health tools was associated with significant weight loss - another tick for AHI.
Online shopping for clothes - 42% of consumers said they plan to shop even more online once the pandemic ends than they do now. The number of e-commerce packages returned in 2020 rose 70% from 2019. One of the top reasons is improper fit. Integrating AHI can help big retailers reduce returns.
The smart healthcare products market size is estimated at $44.65 billion in 2020 and will reach about $85.37 billion by the end of 2030.
Why we have invested...
Health Tech is hot global thematic. ✅
ESG credentials. ✅
NASDAQ listing coming. ✅
Upcoming catalyst
AHI is nearing a NASDAQ listing, which would see it gain access to the giant US investor market. The listing is expected to occur in the next couple of months, which might be the explanation for the run.
Research Reports
October 6 2020: "MyFiziq Generating Million Dollar Revenues"
Our Past Commentary on Advanced Human Imaging LTD
Advanced Human Imaging LTD ESG Report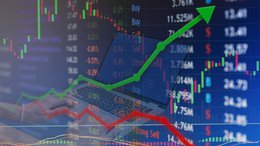 What Happened This Week? July-10th-2021
Jul 10, 2021
It's been a very busy week for us as we followed key events that positively impacted some of our investments in VUL, EMN and PRL - and today we provide a few extra comments on what happened with some of our other portfolio companies.