MGM Wireless
()
Overview
MGM Wireless (ASX:MWR aims to make a sustainable positive contribution to the success and wellbeing of schools, society, and in particular families, by improving children's safety, welfare and learning.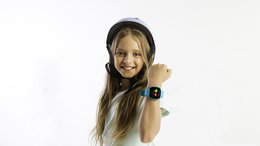 ASX Stock Pioneering Wearables Tech for Child Safety
Jan 24, 2020
MGM Wireless' (ASX:MWR) SPACETALK, the most secure smartwatch for children on the market today. Impressively, the same designers who brought the world the Apple Watch were advisors to SPACETALK.