The Gruden Group
()
Overview
The $15 million capped Gruden Group (ASX: GGL) has been steadily building its client base and revenues over the last 12 months, with growth evidenced by the 22% increase in revenues just reported in its March quarterly – hitting $4.5M in the March 2017 quarter alone.
Much of this growth can be attributed to the reputation it is building amongst small and large businesses such as Starbucks, Red Rooster and Jamie's Italian with its consumer engagement and transaction platform – mobileDEN.
In fact, GGL's mobileDEN platform has catapulted Red Rooster to #3 in home delivery in Australia in a very short space of time.
GGL has just added another major partner to help boost mobileDEN, having just entered a strategic partnership with one of the world's leading online global payment systems — the US$54 billion-capped PayPal.
The partnership with PayPal will give GGL access to PayPal's 6.7 million Australian users, all of whom will be given the opportunity to process payments using GGL's mobileDEN app.
Red Rooster, Oporto, Starbucks – it seems GGL has the ability to drop household names as clients at whim.
And after GGL won a three-year $2.93 million contract with the NSW Small Business Commissioner with the potential to be scaled for use by other government departments, it could have large government contracts boosting revenues as well from its other divisions.
The information in this email should not be the only trigger for your investment decision. Click on the link below for a more in-depth and informed examination of the company. We strongly recommend you seek professional financial advice whenever making financial investment decisions.
With impressive revenue figures under its belt, GGL is tracking along nicely.
However, as it looks to increase the number of major contracts already on its books, there remains plenty of opportunity to expand its digital services reach in the private and public sectors.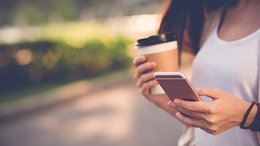 GGL Signs More Multi-Million Dollar Contracts: Adds $60BN PayPal as a Partner to mobileDEN
May 4, 2017
The rise of FinTech and digital transformation services has been rapid in recent years as a peloton of newcomers enter the sector, all supplying internet-ready, mobile-centric cordless technology to improve people's lives. So, it comes as warm comfort to discover a stock that's an old hand at introducing bright tech ideas. Operating since the mid-'90s, the Gruden Group (ASX: GGL) has a solid history in the world of digital transformation, working with both enterprise and government clients.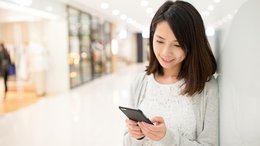 Blue Chip ASX Digital Services Company Eyes $682BN Asian Mobile Market
Oct 13, 2016
The mobile technology ecosystem generated $682BN in revenue in 2013. Fast forward to today and that is forecast to hit over $1.5 trillion next year. Let's face it – these days you pretty much do everything from your phone – whether that is ordering food delivered to your door without leaving the couch, paying a bill, or even having a punt on a horse race.