Fastbrick Robotics
(ASX:FBR)
Overview
Fastbrick Robotics Limited (ASX:FBR) is an Australian robotic technology company developing and commercialising digital construction technology solutions.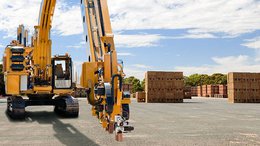 Innovation Award Finalist FBR One Step Closer to Construction Tech Roll-Out
Aug 22, 2016
Futurist George Orwell envisioned that humans would become more like machines and machines would become more like humans. Whilst Orwell was correct to some degree, we seem to be coming to the crossroads where eventually machines could outperform humans and free them from monotonous labour tasks. Take the construction industry for instance.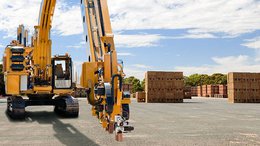 ASX Robot Tech Set to Build Houses 10 x Faster than Normal
Jun 23, 2016
When it comes to seeing a Tech stock thrive, there is usually one prerequisite for success. Technology has to solve a problem, rather than provide a solution to a problem that doesn't exist. It seems that one company we've come across, has taken this problem-solving mantra and quite literally up-scaled it to the size of a house.