Digital Wine Ventures
(ASX:DW8)
Overview
DAWINE (ASX:DW8) offers an exclusive wine experience, focused on bringing quality, genuine wines from around the world to its customers.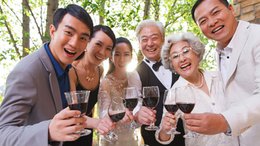 Cheers! ASX Stock Uncorking China's Fast Growing Wine Market
Mar 9, 2017
We all know Australians love a drink. It used to be beer that was the staple of the great Australian barbeque, but that has slowly been usurped by wine – which is now drunk by 45.1% of the population compared with 37.6% who still love to blow the froth off the top of an amber ale.