Big Un Limited ( ASX:BIG )
One ASX tech story just keeps getting bigger and bigger.
We are of course talking about Big Un Limited (ASX:BIG).
Plugging into two key growth stories – online video and mobile marketing – BIG is a significant early mover with international expansion plans that could eclipse what's already been achieved in Australia.
Online video is pervading more and more of what we watch, peer-generated content is now being utilised in variety of ways, while mobile phones continue to get more sophisticated – taking video creation capabilities to the next level each and every year.
BIG not only provides its clients with a funky platform on which to market their wares, but also, is able to slash video production costs by 75%.
By offering small businesses a path to a hip online presence, BIG is building an ecosystem that rivals the likes of Trip Advisor and Yelp – both billion dollar entities at a much later stage of commercial evolution compared to BIG.
At the same time, there is simply no guarantee BIG will grow into a successful company – this is an early stage tech investment, and not without risk.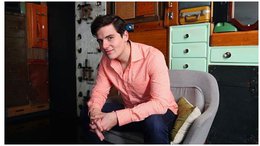 ASX Tech Company: 500 Bucks to $11M Market Cap
Mar 12, 2015
This company is making cash from creating online video reviews and then charging subscription fees to clients to display them on its tech platform – laying the foundations of a full spectrum service that could see it become a one-stop shop for reviews, bookings and payments to the millions of small and medium sized enterprises (SMEs) around the globe.