Blue Chip ASX Digital Services Company Eyes $682BN Asian Mobile Market
PUBLISHED: 13-10-2016 11:41 a.m.
The mobile technology ecosystem generated $682BN in revenue in 2013. Fast forward to today and that is forecast to hit over $1.5 trillion next year.
Let's face it – these days you pretty much do everything from your phone – whether that is ordering food delivered to your door without leaving the couch, paying a bill, or even having a punt on a horse race.
Just look at everything from Uber to Menulog to Betfair and you realise just how important (and successful) mobile payment platforms can be.
If you can get mobile engagements right, there is a vast amount of money to be made.
One digital technology company that is already well established and is generating annual revenues of around $13M (in FY16) has now entered the mobile space with full force.
Its mobile arm already offers clients such as Starbucks, Red Rooster, Mad Mex and Oporto a full spectrum of mobile first technologies – which covers customer engagement, payments, loyalty and advertising and marketing.
Following an ASX listing and successful capital raise of $5.9M, it is well funded to pursue dozens more clients, and take advantage of the tidal wave of services that are now all about 'mobile'.
But as we alluded to above – this ASX stock is not only about mobile.
Beyond its mobile business, this company has another three business units, and uses its capabilities to enable corporations, brands and governments to better attract, understand, engage and transact directly with customers.
Whilst this company is only new to the ASX and has been flying under investors' radars so far, it actually boasts a successful 21 year history in business and is now entering its next phase of rapid expansion.
However, how rapidly it moves remains to be seen, and as such this is a speculative investment. Investors should seek professional financial advice if considering making an investment.
With a core business established providing a strong revenue stream, the company has a solid platform to launch into the lucrative mobile engagement space and into Asia.
Additional blue-chip clients of this company include Accor, Betta Electrical, Australian Federal Government, NSW & Victorian governments and AusTender to name a few.
This strong digital technology business layered with the mobile engagement division offers multiple catalysts for expansion, all underpinned by its strong current position.
Introducing....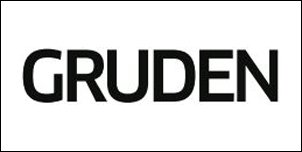 The Gruden Group

One of Australia's leading digital technology and mobile engagement specialists, the Gruden Group (ASX:GGL) listed on the Australian Stock Exchange back in May of this year after 21 years of successful commercial operations servicing both the public and private sector.
GGL is comprised of four separate divisions: digital services, performance marketing, government and mobileDEN; which combined together offer a complete digital solutions package for global business and government clients.

Through its web of business units, GGL is able to service a wide variety of product offerings ensuring the company can increase the level of opportunities from its engagement with its clients.
This means that both the client needs are met and revenue potentials are maximised.
The Australian based company, with 100 staff in six locations, is now focused on rapid expansion of its mobileDEN platform into the lucrative Asian mobile marketplace estimated to be worth over US$600BN.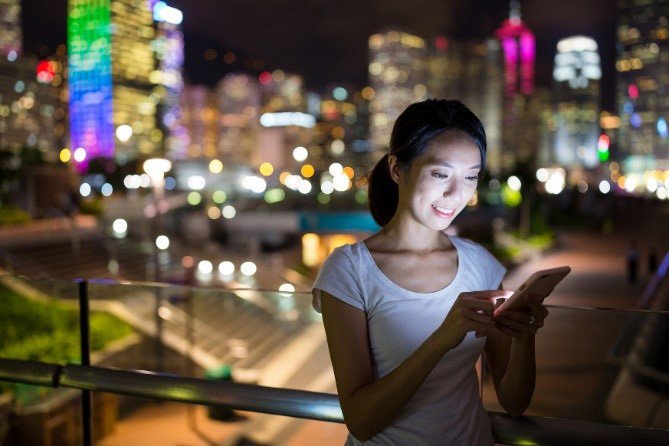 Even before this expansion phase, GGL reported (pre-acquisition) total revenues of around $13M for FY2016, which is up a healthy 40% from the previous year, due to new clients and cross selling between business units.
With over $5M in the bank at the end of the 2015/16 financial year, the strong financial position has allowed GGL to invest over $2M into mobileDEN to date with an extra $2.5M to still be invested this financial year.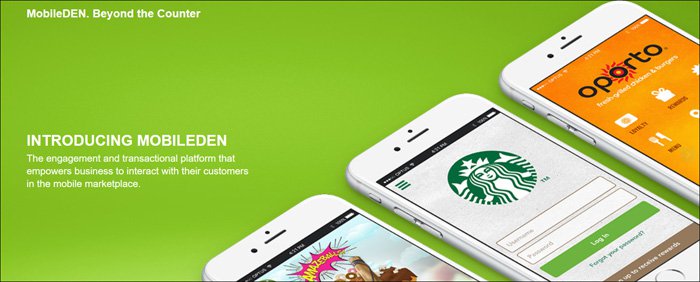 GGL's four business divisions
GGL is comprised of four separate divisions allowing this company to take advantage of cross selling opportunities, and extracting maximum value:
Gruden Digital Services – builds and maintains digital platforms for business
Gruden Performance Marketing – uses data analytics to connect brands and customers
Gruden Government – GovTech platforms for Federal and State government.
Gruden mobileDEN – a fintech platform enabling mobile transactions;
Through its multiple business units, GGL is able to become a one-stop-shop for clients in meeting their online needs, and it ensures competitors don't even get a look in due to the convenience of having all their digital technology needs met from the one source.
1. Digital Services
Over the 21 years GGL has been in operation, the digital services component of the business has been its bedrock having won multiple industry awards over the years.
The core offerings in the digital services division include CMS implementation, transactional and management platforms, creative and development services, including building apps, games and campaigns, as well as digital branding and strategy, managed hosting services and fully customised bespoke platforms.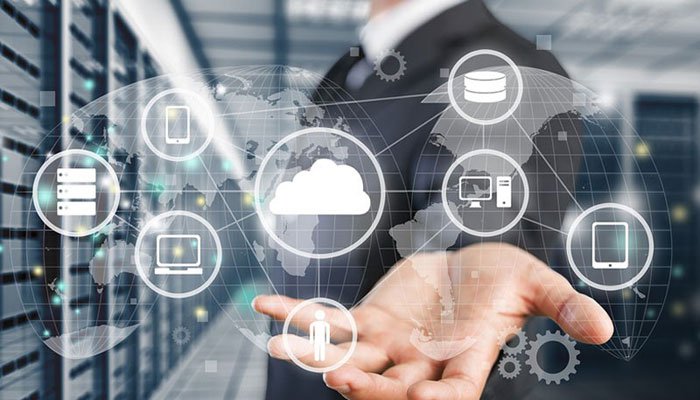 GGL's digital services clients include Globus, Hannover Re, Sydney Olympic Park Authority and Accor Plus.
With recent enhancements to its business model, mainly through partnerships with tech providers such as Sitecore, GGL has been able to shift from one-off builds to a longer term engagement solution, allowing for additional revenues and opportunities to cross sell its other platforms to existing clients.
Revenues are received for the platform build followed by service level agreements to maintain the customer platform, allowing for monthly revenues.
Once a client has a digital services platform built, GGL leverages its other divisions, including the Performance Marketing services that aim to drive traffic to the new website, app or service.
2. Performance Marketing
The performance marketing segment of GGL's business was originally established in 2005, with a focus on online strategy and data analytics to connect brands and customers.
The three phase plan for this area of the business is to acquire, engage and convert businesses and governments agencies into clients.
Essentially clients first need to get customers to their site, to download their app or interface with their brand.
In the next step, GGL focuses on engaging with the user in terms of getting them to use the platform and reuse it in future, with a primary focus placed on customer experience and user engagement.
The third and final step in the performance marketing funnel is to convert the customer, and ensure repeat visitation.
This may involve making a sale, obtaining their details or getting the customer to sign up to a loyalty program.
It is estimated that there are around 1 billion websites in the world right now and growing, that's one website for every seven people on the planet.
New companies are finding it harder to get noticed from the crowd, hence why online advertising and methods of reaching customers have become vital.
Not only that, but the advertising industry is experiencing a major shift from traditional advertising mediums such as TV, radio, newspaper and magazine right into GGL's area of expertise.
An estimated US$77.37BN will be spent in 2017 on digital advertising alone.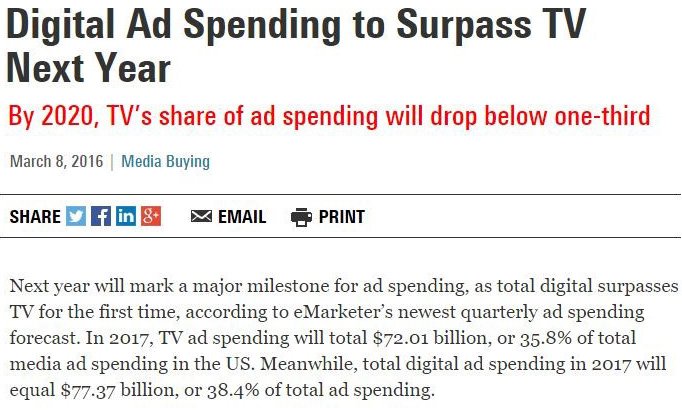 With 21 years of experience in the digital services space, GGL is well positioned to continue catching the wave of businesses moving into the online marketing services space.
The various offerings in this business division of GGL are marketed as such: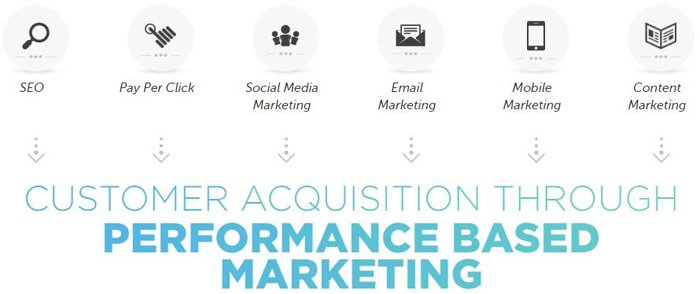 The range of services on offer bode well for current and potential clients looking to use GGL for all their online needs.
To highlight GGL's achievements in the performance marketing space, GGL was awarded Premier Google Status along with a new badge signifying its specialisation in Search Advertising.
3. Government
Highlighting the validity and security of GGL's services are the various government panels on which GGL is represented, including the Australian Federal Government, NSW state government and Victorian state government. Australian Department of Finance has been a client of GGL's for almost nine years.
GGL built and runs the department's AusTender site which supports over $60BN dollars annually. This is a strong validator of GGL's services.

Every tender the Australian government puts out must be placed on the site.
Through this long standing relationship, GGL has picked up several other related projects including a new website that offers information surrounding government grants for which members of the public can apply.
GGL's long term relationship with various departments of the Australian Federal Government and State Governments are a tremendous validation of the Gruden brand and business as it expands.
4. mobileDEN
Established over three years ago, mobileDEN is the FinTech mobile engagement wing of GGL – and is giving investors the most cause to sit up and take notice.
Whilst the other three pillars of GGL's structure are based on a fee for service model, mobileDEN allows GGL to make revenues from licensing fees (per store, per month), service level agreements and transaction fees by integrating with our customers' business models.
This is essentially bringing in long term revenues without GGL having to do anything – otherwise known as passive revenues, something which all investors like to see.
mobileDEN will be use its platform to attract global clientele and take a fraction of the value when a transaction or interaction takes place through the app.
The mobileDEN platform itself is designed to be agnostic in the systems it integrates with, ensuring compatibility and flexibility for customers into the future.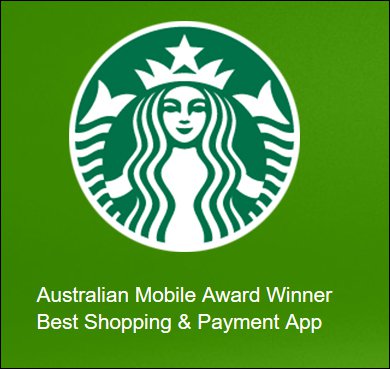 Additional revenues will be harnessed by GGL by offering support services that will work on a subscription basis to maintain the service for the customers of GGL's clients and the clients themselves.

Current users of the mobileDEN service include the well-known brands Starbucks, Oporto, Mad Mex, Jamie's Italian, Gelatissimo and Red Rooster.
Customers of these brands are able to connect to a retail point of sale system remotely through either a mobile phone, tablet or kiosk, essentially extending the reach of the P.O.S. through the digital and mobile channel.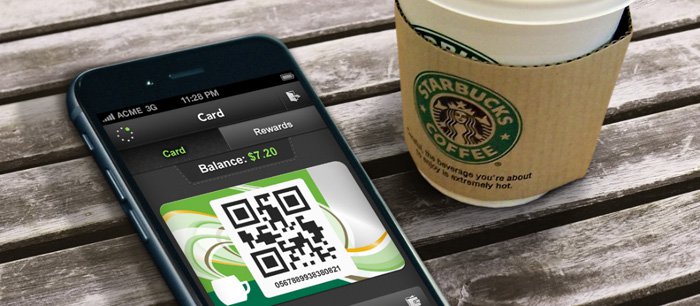 The app based interface allows users to pre-order, order, purchase, enquire, interact or receive loyalty reward points, as well as be incentivised by coupons and vouchers.
Market data analytics are also captured in the process in order to enhance the understanding of the customer base and its needs. This is then fed back to the client of GGL for it to make the basis of future marketing and product decisions.

When compared to its competitors, mobileDEN leads the rest of the market offering a complete end-to-end platform, encompassing a number of pre-built modules and features to leverage:

Whilst the world is moving more towards mobile services, companies that have spent vast amounts of resources and time in building up a brand may prefer to choose a well-established company rather than an overnight tech start-up offering mobile services.
This gives GGL a strategic advantage in targeting large organisations who wish to maintain their image whilst also venturing into the mobile market.
Blue-chip clients on board
Throughout its well established history, GGL has built up a portfolio of high-regarded blue chip clientele that have repeatedly used the digital services company to execute projects as required.
GGL's blue-chip clients include well-known companies and brands in the private sector and both federal and state governments of Australia in the public space: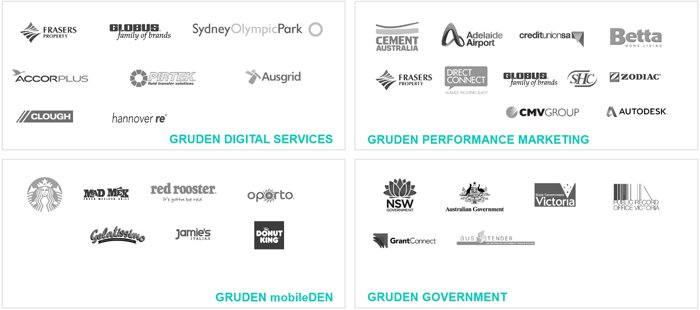 Since GGL recently upgraded its capabilities a number of new clients have come on board, and this is a trend CEO Tim Parker expects to continue as the company expands geographically into Asia.
The use of GGL's services by such high-valued brands offers significant validation for the company as it seeks to expand into both the mobile space and into Asia where many of these brands are known and highly regarded.
Furthermore it offers a sound foundation for GGL to continue its cash cow operations whilst it aggressively pursues new and lucrative revenue streams.
However do bear in mind that investing in early stage, small tech stocks like GGL do entail risk, so apply caution to any investment decision.
World leading technology partners
Forming the backbone of GGL's digital services are some the biggest names in the industry.
GGL has strategic partnerships with Amazon web services, Premier Google partner status, Gold alliances with Sitecore and Oracle, allowing for content management system builds, and providing strong validation of GGL's expertise in the digital landscape.

These partnerships also give GGL a competitive edge by being able to trial and adapt the latest technology in the market whilst also receiving full support from its technology partners.
To attain partnerships with many of these well-known digital providers requires a proven track record, which GGL demonstrates with its 21 years of operations.
This also provides a certain amount of protection knowing that new comers to the market are unable to step in and form such valued partnerships.
With a recently strengthened team boasting some well-known names in the industry, GGL has the opportunity to now leverage these partnerships to extract maximum results.
Industry leading CEO with three founders
Ad Industry and media veteran Tim Parker was appointed CEO of GGL back in June 2016, shortly after listing.
Following the announcement of Tim joining the company the stock price rallied from $0.035 to reach a high of $0.054 just days later, such is the perceived value by the market of having an industry figurehead like Tim on board.
The past performance of this product is not and should not be taken as an indication of future performance. Caution should be exercised in assessing past performance. This product, like all other financial products, is subject to market forces and unpredictable events that may adversely affect future performance.
Tim has over 30 years executive leadership and industry experience with world leading ad agencies, including the likes of Publicis, Clemenger Group, Interpublic and Ogilvy Mather.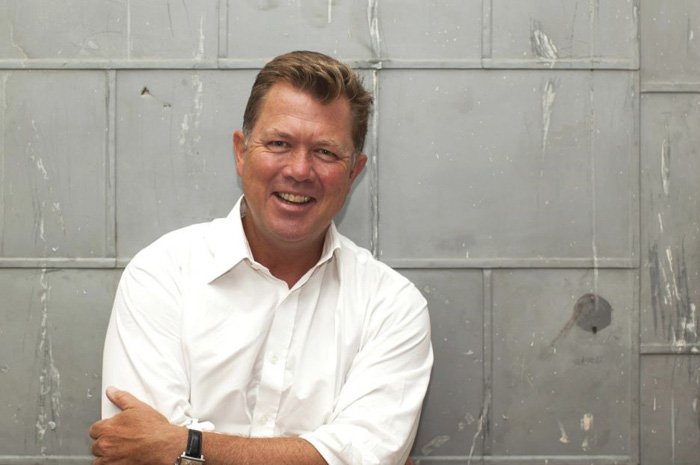 Gruden CEO, Tim Parker
The three founders of GGL: Todd Trevillion, Warren Barry and Brent Trimnell-Ritchard; are still involved in the business in all its aspects, particularly strategy and business development.
John Butterworth, one of the most experienced digital people in the marketplace joined GGL in August to head up the digital services division.
Prior to Mr Butterworth's appointment he was the Chief Executive Officer of the Digital Industry Association of Australia and was employed at former internet service provider OzEmail, that was later acquired by iiNet in 2005 for $110M.
The team is well equipped with outside industry experience along with a solid core understanding of the business with the three founders on board.
Coming news flow
With a well-established business foundation and a cash cow digital services division, GGL can now aggressively target both the growing mobile market and geographically pursue expansion into Asia.
GGL aims to accelerate global commercialisation of mobileDEN to target the soon to be $1.55TN mobile internet market. Asia is the new focus area and primary geographic region to be targeted.
This move is yet to occur and any success is speculative at this stage and no guarantee to occur. Investors should take a cautious approach to their investment decision and do their own research before making a decision.
Part of the forward growth strategy may involve partnerships with key global strategic advisors and partners, as well as fast tracking recurring annuity revenues streams from the mobileDEN platform offering a clear investment proposition:

With experienced industry expert Tim Parker at the helm of GGL, backed by an experienced management team and founders, the company is well placed to tackle future challenges as it expands abroad and into the mobile space.
The recently added business functions, particularly from mobileDEN and the capabilities added to its array of offerings, enables GGL to cross and upsell to its already impressive client base.
GGL expects to update the market in due course on current ongoing negotiations with significant potential clients, and this could result in increased investor focus on this under the radar stock.
---