Big Money from Smart Phone Apps: Little known ASX-Listed App Developer shows Blue Sky Potential in the White-Hot Tech Space
PUBLISHED: 27-02-2014 17:36 p.m.
Facebook just paid $19 billion dollars USD for the text messaging app WhatsApp. Yes, $19 billion USD . The US owners of a photo app called Snapchat TURNED DOWN! a $3 billion dollar cash offer . The Finnish developer behind the mobile game app Angry Birds is valued at a MINIMUM of $6 billion . Another game app 'Flappy Bird' was downloaded more than 50 million times generating over $50,000/day for the developer – but he couldn't handle the stress and attention – so he removed it from the App Store . Down under, one ASX listed app developer is hitting the big time with major clients in the USA pushing its market cap to a staggering $107 million . An app based jobs portal debuted on the ASX in 2013 and has created so much buzz it ́s market cap just touched $1.1 billion . All of this money and success and excitement is swirling around one thing – apps. One tiny ASX-Listed App Developer is positioned to cash in on the current rush to tech – and we have added them to our portfolio. It's said that in a mining boom the money makers are the ones who sell shovels. Well, in the current tech boom, the ones who are making cash hand over fist are those who create apps . Not to mention the ones who strike it rich with a killer App. Apps are digital tools and right now the $25 billion dollar industry that's growing around them is hoovering up the best and brightest minds of our time. Wall Street firms are complaining about a brain drain, saying Ivy-league grads are shunning the concrete canyons of finance in favour of tech start ups in their parents ́ basements. Tech is where it's at. The top two most valuable companies in the world right now are Apple and Google. A tectonic shift has shaken the world's economy and the tech industry has risen from the cracks like a new Everest. The WhatsApp story is one that really got our attention. Two friends who met while working at Yahoo! had an idea for a text messaging app. They started small and overcame incredible hardships to build their business up to the point Facebook couldn ́t resist paying $19 billion to acquire it! The next WhatsApp is exactly what we ́re after – a small player with the potential to own the game. To give ourselves an even bigger chance of hitting the tech bullseye we've got a new addition to our suite of investment websites. From the same team that brought you The Next Oil Rush and The Next Mining Boom we are proud to present The Next Tech Stock.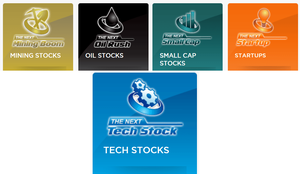 We have more than a few savvy engineers and tech entrepreneurs on our team – constantly looking out for the next tech stock. However, The Next Tech Stock isn't limited strictly to apps – if the company has a high technology component, and looks to be an enticing investment proposition, we will let you know all about it. At The Next Tech Stock we're hunting established but undervalued ASX-listed tech companies with the potential to double or even triple their size and profits, and then do it again! Get this – a Melbourne-based app developer just made $5m in 2013 designing and building apps and it reckons it can triple its profits this year again. We've found a tiny company that could do what these guys did – and who knows, hopefully bigger and better! The tech sector attracts the best and brightest and the company we are introducing today is run by a team of technology and business professionals – giving it the perfect balance between high-tech ambition and bottom-line smarts. It's about to launch a potentially highly lucrative app into one of Australia's biggest advertising markets. This innovative product could revolutionise an entire industry and carve off a huge chunk of profits. It's also got a bag load of secret app development projects on the boil and a rock steady stream of income from its lucrative development wing – hoping to develop the next billion dollar idea. That's a triple attack business plan! It gives this company cash flow AND blue sky potential in the currently white-hot tech sector. Smart money is clamouring for a piece of this company – as evidenced by a recent heavily oversubscribed capital raising. We're very excited to reveal our first pick at The Next Tech Stock ; an Australian tech company we have added to our portfolio and are backing to be the next thunder from down under!

ALA is an ASX listed app development and app venture company based in Subiaco in Perth, Western Australia with a tiny market cap of $4.5m , currently holding a very healthy $2.8m in cash. ALA is a very new company, only listing in December 2013 – stunning the market with a $3 million capital raise which was heavily in demand by insiders and sophisticated investors – ALA received bids over three times the minimum amount :

ALA has what we're calling a triple attack business plan – three sure-fire ways to cash in on the red hot demand for apps . 1. ALA uses its listing on the ASX to raise capital for developing its own apps in-house through its development team while at the same time using that money to fund the development of app ideas that are brought in by clients or developers seeking support . Just one good app has the potential to net millions of dollars in profit so ALA's clever strategy to fund AND develop new apps is way ahead of the curve. They don't wait, they do. 2. ALA also bids for the lucrative app contracts increasingly being offered by businesses and government departments who are keen to communicate with their customers and constituents in the digital age. 3. Another stream of revenue is ALA's development division, which is a more traditional tech developer with an established list of clients. We'll go into more detail later about this division but for now let's just say it brings a steady flow of income onto ALA's books, supporting all of its other innovative work. This triple attack business model is extremely well thought out. It allows ALA to get a finger in emerging tech ideas AND develop its own potential windfalls while also making money from business and government departments who are frantically trying to catch up with the tech boom. Above and beyond all of this is ALA's big gun – a real estate app it's about to launch called Home Open which will help real estate agents and agencies advertise open properties and assist buyers by planning their viewings. Online real estate is big business. The REA Group (they own realestate.com.au ), with a market cap now at over $6 billion , is Australia's biggest online real estate company. It had more than 20 million views on its website in 2013 and over two million downloads of its real estate apps. None of the lumbering incumbents of Australian real estate have caught on to what ALA's app does and if ALA can carve off even a fraction of REA's traffic with Home Open it could make millions. Remember, the REA Group's real estate apps have had more than two million downloads and the company has a gigantic market cap of $6 billion. If ALA can capture just a fraction of the REA Group's market – say 5% – that is the equivalent of placing a $300m cap on ALA. This is massive potential upside for ALA – currently capped at $4.5m! And that's just in Australia – the eye watering money can be made when apps go global... this is easier now with ALA's recent global domain acquisition – www.homeopen.com . In addition to ALA's Home Open app, ALA have released a steady stream of activity in the past month. By the time you are reading this ALA should have come out of a trading halt due a recent acquisition of a 25% stake in Roster Elf. Roster Elf is an online staff rostering system, which has already been successfully applied in large Australian food franchise. Roster Elf has forecast cash flows from Year 1, which will only add to ALA's bottom line.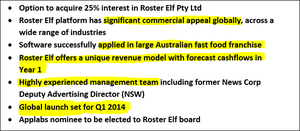 Roster Elf is packed with features and has wide commercial appeal. Any company that employs people on a roster system are potential clients. With their sales and marketing strategy headed up by an ex-Newscorp advertising executive, and ALA's support and backing, Roster Elf is a smart acquisition. ALA also recently launched a new social media application – perfect timing with the billion dollar takeovers in this area.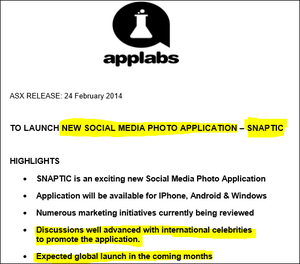 The Snaptic app will provide users with the ability to capture moments and events over time in a new random and exciting way . The plan is that this comprehensive mobile app will be fully integrated with Facebook, Instagram and Twitter, allowing users to upload photos direct from Snaptic to their existing social media networks. Just ask a teenager if that sounds useful – if the answer is yes – then you know it's a good idea!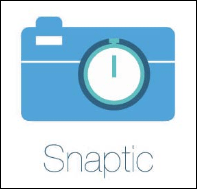 It's early days for ALA – they are currently picking up a number of diverse interests and tapping market streams. The Next Tech Stock sees significant blue sky potential here – BEFORE the market catches on. At The Next Tech Stock we think ALA is seriously undervalued. This is an opportunity to get in early with a tech firm that shows great promise of becoming much larger and more successful than it already is. So why are we investing a tech stock? Simple. Because it's the future. Because there's no stopping the rise and rise of digital.
Revenge of the Nerds: How big tech is ruling the world
With so much money being poured into the tech industry the smartest and most ambitious brains of our age are no longer looking to crunch numbers in a finance job to make it big. They're trading Wall Street bonuses for bytes; working in their parent's basement on a tech start up hoping it goes on to become a multi-billion dollar behemoth. ALA employs a high-calibre A-team of super nerds to make App visions into a reality. The brain drain from finance to tech also mirrors the shifting economic reality of our times.
The search engine provider Google just overtook the oil giant Exxon to become the world's second most valuable firm with a price tag of $389.6 billion! That's an incredible result, a tech firm beating an oil giant. Ten years ago that would have been laughed from the room!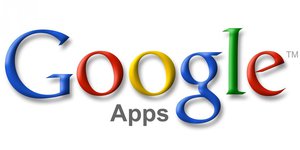 Google is now the world's second most valuable company
But it's a reality now. Tech is king AND queen. For a long time the number one most valuable firm in the world has been Apple, the computing giant with a value of $457 billion. The markets love tech and there's no better example of that affection than Facebook's IPO in 2012 , an event that's been called a 'cultural touchstone'. While it went a little awry at first when it launched on New York's NASDAQ index in May 2012, Facebook's market cap peaked at $140 billion dollars in December 2012 and these days its shares trade for more than $60. Not bad for a bunch of dropouts from Harvard.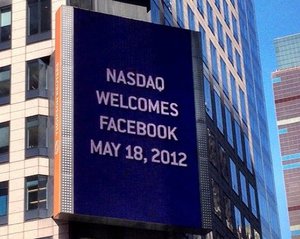 That's a pretty big like
These huge companies have one thing in common; they all started small with a good idea. They are now infinitely more complex, but in the tech world a single good idea is still the starting point for greatness. In terms of possible global scale Apps, ALA not only has their HomeOpen App which is about to be released, but they have Snaptic for social photo sharing, Roster Elf for staff rostering – plus a number of other top secret projects which we understand will be revealed in the coming weeks . Adding ALA to our portfolio lets us have multiple bets on Apps that could be the next big thing, because as we have seen, when an App catches.... It catches on fast and HARD. Take US based Snapchat for example – this small company built a photo messaging application or 'app' that can be downloaded to smart phones. Basically, it allows users to take pictures and videos, add text or drawings to them and send them privately to other users. Simple and fun, and people aged between 13 and 23 love it! Snapchat's app is so popular the company turned down a $3 billion cash offer from Facebook. They want to keep the action for themselves and have now raised $50 million from a private investor to grow the business. All power to them. You can guess what would happen to a $4 million company like ALA if even a lousy $100 million dollar offer comes on the table if one of their Apps hits it big. This is what we mean by upside potential.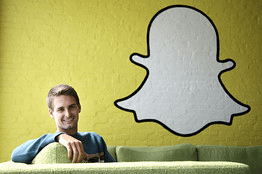 Snapchat CEO Evan Spielgel said 'no sale' to Facebook!
This guy is only 24 years old for goodness sake... and apparently he recently "got to second base" with teenage sensation and pop singer Taylor Swift . A successful App can bring you more than just money it seems.
Our Track Record
Did you receive The Next Small Cap report on Core Exploration? Since this report was released, CXO has been up as high as 70%.
The past performance of this product is not and should not be taken as an indication of future performance. Caution should be exercised in assessing past performance. This product, like all other financial products, is subject to market forces and unpredictable events that may adversely affect future performance.
From little things big things grow
Now you know what's possible. At The Next Tech Stock we are on the lookout for companies with great ideas and one little word gives us access to a steady stream of them: Apps. Hence our keen interest in ALA. Apps are digital tools that can be downloaded to a computer, tablet or a smart phone and The Wall Street Journal says global sales of mobile-apps could soon hit $25 billion a year.

Apps are a big reason Google has become the number two most valuable company in the world and a huge part of Facebook's plans for the future. But you don't have to be a big boy to play the app game. A similar company to ALA is Outware, a Melbourne-based company that's blowing up the markets the very same way ALA is planning to. Of course there are no guarantees for ALA – as you know, with blue sky potential comes a high added risk. No risk, no reward. Outware's revenue topped $5m in 2013 – they trebled their profits and doubled their staff in a year, all on the back of winning some big clients who wanted digital mobile apps. They reckon they can hit $15 million in 2014, tripling profits again! Sure, they are a direct competitor to ALA, and it's early days for ALA. But you can't invest in Outware on the ASX. And with the size of the industry and the blue sky growth potential app development provides, The Next Tech Stock knows there is room for more than a few app making companies. The team at ALA see Outware's success as both a sign of the times and a road map for their own growth. Just like Outware, ALA is gunning for big app contracts and if their competitor's performance is any clue, there could be interesting times ahead for this $4.5 M company!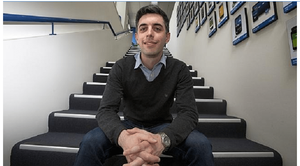 Outware co-founder Eyton Lenko smiling at the thought of $5m profit in 2013
Outware secured some huge coin with contracts to build apps for The Australian Football League (AFL), Australian Rugby League (NRL), Cricket Australia and more.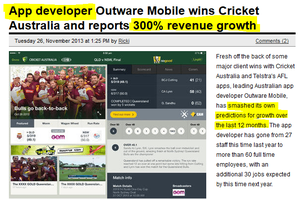 It's no stretch of the imagination to say that if ALA can manage to win a few big contracts their bottom line will be as swollen as Outware's.

The Outware team working on the big AFL app
But ALA has a crucial advantage
ALA has its own in-house development team AND a development funding division. It makes apps for clients AND funds new apps that it can market and sell, something Outware isn't focused on. The AFL app Outware is working on right now has had more than 2 million downloads. But they don't own it. The AFL does. ALA is about to launch Home Open – an app it developed independently – into the entire Australian real estate market. Every download and every dollar earned by the app will go straight to ALA. Same for any other app they create and launch. That ́s why The Next Tech Stock is backing ALA. It has the potential to earn massive profits with its innovative apps, while at the same time, the potential to bag big contracts is always bubbling away in the background.
Our Track Record:
Did you catch The Next Oil Rush 'tip of the decade' – TSX:AOI back in February 2012? The Next Oil Rush called it at around CAD$1.8 and has been as high as CAD$11.25 since – that's over 600%!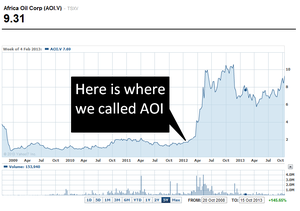 The past performance of this product is not and should not be taken as an indication of future performance. Caution should be exercised in assessing past performance. This product, like all other financial products, is subject to market forces and unpredictable events that may adversely affect future performance.
What's possible: Moko Social Media (ASX:MKB) versus ALA
Let's see what happens when an app developer bags really, really, really big clients. Another app making company listed on the ASX shows the trajectory of companies in this industry – if they can get things right:

The past performance of this product is not and should not be taken as an indication of future performance. Caution should be exercised in assessing past performance. This product, like all other financial products, is subject to market forces and unpredictable events that may adversely affect future performance. In case you missed it, the above chart shows the trajectory of a Perth-based app developer called Moko Social Media (ASX:MKB) from truly humble beginnings above a hairdresser in Perth – they now have a market cap of $107 million – yes, that much! Not bad for a company that had a market cap of $9.5m at the end of 2012. At this moment, ALA is capped at a miniscule $4.5m – if ever there was a chance for blue sky potential we think it's right now with ALA. To understand what might be possible with ALA, let's take a quick look at the trajectory of MKB – how exactly they went from a $9.5m market cap to $107m market cap. Just like ALA, MKB started in Perth and has been doing big business in Australia, but has its sights set on the USA and its $17 trillion economy. MKB now has offices in New York and Washington DC – and it just bagged two big app design and build jobs. Its first job in the USA is to build an app called 'Runhaven' for the competitive running scene in the United States. There's said to be over 20,000 running events in the USA every year and 51 million participants. Think of the user fees, advertising dollars and exposure MKB can rake in by making just one app! But MKB has an even bigger ticket up its sleeve – it is building a social network app for the next US presidency cycle. It's going to be called Bluestreetreview.com and MKB reckons it can have up to 5 million unique visitors sharing tips, information and observations through the app by the time the US mid-term elections roll around in September.

MKB is building apps for US politics
MKB is a $107m market cap app developer with a big list of clients with deep pockets. MKB is further down the track than the boys at ALA. But both tech companies share the same business model. MKB and ALA build apps while at the same time developing their own which can be sold to lucrative markets. ALA is capped at a miniscule $4.5m right now – but that could change in an instant. If MKB can reach a market cap of $107m with a few good apps – then the sky is the limit for ALA. There is of course, no guarantees in this game – you can't have blue sky potential without inherent risk!
Hang on, what exactly is an app?
Walk in to any hardware store and you will find tools for almost any job you need to complete. Want to smash some nails in? Get a hammer. Cut some wood? That circular saw will help you out. The same logic applies to the apps ALA is making. These are tools – Digital tools that help users complete tasks. The tasks can be very practical. You can download an app that turns your smart phone into a spirit level. Forget the hardware store!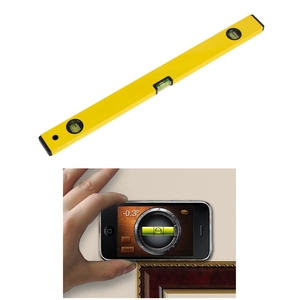 Old school vs. new school
Apps can also be a lot of fun. One of the most popular apps in recent times was a highly addictive game called 'Flappy Bird' which was downloaded more than 50 million times! It's an easy concept; just fly a bird through a maze. But it became so popular the developer actually removed it from the app store because he couldn't take the pressure of making $50,000 a day and the attention that came with it! Read the article if you don't believe it!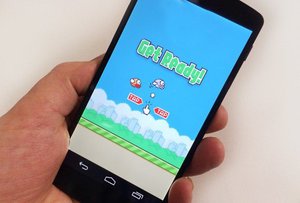 This game made $50,000 a day – enough said
As the world becomes more and more digital, apps have become a medium through which companies and businesses big and small communicate with their customers. ALA is perfectly positioned to take advantage of the big demand for apps right now AND cash in on the huge opportunities that are coming as businesses and governments embrace tech. Apps allow people to order pizzas, check sport scores and flight times, monitor the weather, download movies, update their online resumes and find out from their local council what night they should take the bins out. If you can think of a problem there's probably an app to solve it – or if no app yet, someone is beavering away trying to make it. That's why The Next Tech Stock believes ALA is undervalued and has a large upside potential. Its triple attack business model of financing, developing and winning app business has produced an amazing product the company is about to launch. And the Global App market is only going to go from strength to strength.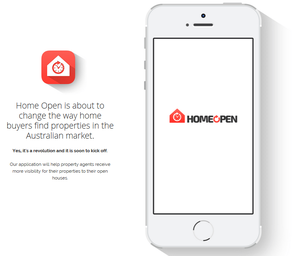 Introducing ALA's killer app, Home Open:
Home Open allows real estate agents to list the properties they have for sale and rent in real time on an app that customers can then use to plan their viewing days. It takes the stress out of listing a house and looking for a house and is already generating a buzz in the multi-million dollar Australian real estate industry. We'll go into much more detail about Home Open later and why we think it could to make ALA a winner. But before we do that, first let's drill into why we are investing our hard earned cash in apps.
How to make money from Apps
The biggest online sites for people to buy apps in are Apple's App Store and Google Apps. Apple hit the 50 billion mark for app downloads in 2013 and that immense number is rising every second of every day. A huge number of those apps are downloaded for free. Lots of apps are made by people who just want to have fun or share or display their ability with a view to cashing in later. If you're interested in free stuff, here are the best Apps you can get for no money down .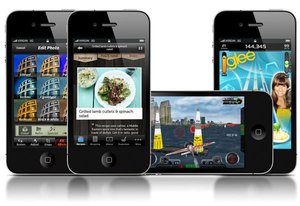 Free is fine but at The Next Tech Stock we chase profits. So how do app developers like ALA deliver profits to investors? Well, there are three main ways to make money with apps.
1. Sell Apps
Apps on the regular market can be sold for as low as $0.99 and as high as the developer thinks it's worth. But the key to successful apps on the open market isn't price but the volume in which the app is sold. If your app is a hit, price matters not, if millions and millions of people the world over download your app – you will make lots of cash. In the business world an app developer can make a lot of money by building apps for companies and government agencies. Small apps can cost as little as $6,000 to develop. But a complex one can cost up to $500,000 ! That money can come in the door via two ways. ALA can advertise its services and get those entities to throw money at them to develop an app. Or they can chase the work by bidding on contracts or pitching ideas using their own funds and team to come up with ideas. ALA does it all . It develops apps like Home Open to pitch to big markets like the real estate industry and it seeks out and accepts customers through its in-house development team and development department. It's got all the bases covered.
2. Advertising on Apps
Apps are most always found on hand held smart phones so advertising is a powerful source of revenue. What better way to get a message across than putting it in the palm of a customer's hand? ALA's Home Open is a portal for real estate companies to list their available properties, a form of advertising in itself – that can be charged for. But what if a home decorator or painter or even IKEA paid to have banner advertising on the sides of the Home Open display? The capacity to do that is built in to the app. Apps present advertisers with a captive audience and clever app developers like ALA take advantage. In fact, most mobile users like ads with their apps so this is a rapidly expanding sector .

3. Maintain Apps
If variety is the spice of life then the smart phone market is a super-hot curry. There are scores of operating systems on mobile devices: iOS, Blackberry, Windows, Android, Firefox, Sailfish, Symbian, the list goes on. For the same reason you can't put parts for a Volkswagen Beetle in a Toyota Land Cruiser each smart phone system has a different set of technical needs. So an app developed by ALA for one system will need a few tweaks if not a total overhaul to operate effectively on another. Not to mention the continual Operating System upgrades phones need. ALA can sort it all out – for a fee of course!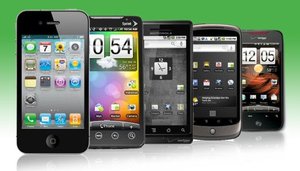 Take your pick – they all use apps
This is a great business model as it ensures return business and a seemingly never ending stream of revenue. Also, just like any tool, apps need to be maintained, updated and in some case fixed if problems arise. This is another ongoing source of work and revenue ALA can tap into. So you can see that app developers are a good investment. There are plenty of ways to make money with them and developers like ALA who sell, create and maintain apps are taking advantage of the growing market.
The ALA Story
Applabs Technologies Ltd (ASX:ALA) describes itself as both a developer AND financier. That peaked our interest. They are not your typical app company. How so? Well, the company itself is listed on the Australian Stock Exchange and has a market cap of $4.5 million dollars. Its listing in December was seriously oversubscribed – three times the minimum of $3m! Now, ALA is currently cashed up with a healthy $2.8m. ALA got its financial backing and now that money is used to cover the typical overheads any business has, but also to support research and development of digital apps through ALA's Development and Financing Division. ALA is an entity that simultaneously raises funds for new apps AND has the capacity to execute the work on those new projects. ALA is always on the lookout for the next big idea and its website even has a section where you can submit one if you think it's good. Wherever the idea comes from, if ALA decides to back it, it has the cash and personnel to take it from drawing board to digital. On the more traditional route, if you are a business and know exactly what kind of app you want, you can simply give ALA a pile of cash and they will do the rest. ALA can create custom apps for customers, make its own apps for sale like Home Open and invest in great ideas when they come along. That's a triple attack business. We spoke to the ALA team recently and got them to tell us how this unique tech business model came about. Basically, it all started at another company called Ingenius Labs which is now 100% owned by ALA. Ingenius Labs was founded by a tech guru named Stuart Kidd who is now the CEO of ALA. He built up Ingenius Labs' work load to such a high level that there was too much on and he needed working capital to go the extra distance. He also noticed apps were going to be much more valuable and in demand than when he first founded Ingenius Labs.
So along came Patrick Glovac, Charles Thomas and Rocco Tassone – three businessmen with long experience in helping companies get off the ground and into the stock market. They wanted to get in on the growing market for apps as well and the more they spoke to Mr Kidd the more ideas they came up with.

In order to properly fund the app development model, they created a new company Applabs Technologies (ASX:ALA), listed on the ASX and plan to use the capital raised to fund the development of new apps. ALA raised $3m in its ASX listing but it was so oversubscribed it had offers of up to $10m . It's not just The Next Tech Stock who think ALA is a hot pick!

ALA's 100% stake in Ingenius Labs is already a steady stream of revenue coming in to the company's books from regular development work. That's a good deal because Ingenius Lab's existing list of clients can be expanded now it has a sales team and financial backing through ALA. ALA can make money through creating one off apps like Home Open which can be sold to big clients. Or they can pitch for business from government agencies and big business groups to build apps they need. Wherever the app work comes from there is a generally repeat business because each app is unique to the operating system it's built for. Say an app is made to work with Apple phones. The client then wants it to work for Android and Windows so it needs to be upgraded for new software – that's a continuous stream of work! The Next Tech Stock is deeply impressed with ALA. We have added it to our portfolio because apps are a hot sector right now and ALA has a clever plan to cover every possible avenue of making money from them. But the clincher for us is not what it could do; it's what it's doing.
Our Track Record:
Did you see The Next Oil Rush report on Swala Energy (ASX:SWE)? SWE has traded as high as 150% since.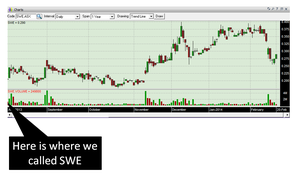 The past performance of this product is not and should not be taken as an indication of future performance. Caution should be exercised in assessing past performance. This product, like all other financial products, is subject to market forces and unpredictable events that may adversely affect future performance.
Home Open: ALA's ace
Now it's time to dig into the app that we at The Next Tech Stock think might make ALA a player and a rock star in the app development world. Home Open is an app that will take the hassle out of hunting for real estate. Home Open is simple, smart and effective and is already being well received in the Australian real estate scene. What does it do? It helps buyers and sellers come together by allowing agents to list what homes are open for view and helping clients plan their visit.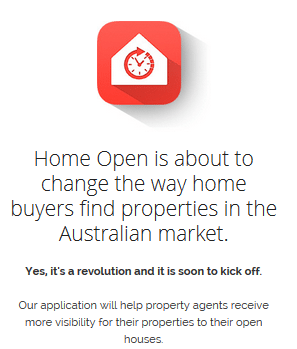 The simplest scenario is that it's a sunny Saturday morning in Applecross, Western Australia. A real estate company has 15 homes in that suburb for sale or rent and all of them are open. To get the punters through the doors real estate agents use ALA's Home Open app to upload pictures and descriptions and addresses which are then displayed beautifully online. Enter the buyers. They simply download Home Open; search for listings in Applecross and the app shows them what's on offer. After they pick their favourites, Home Open uses Google Maps to plan a route from one open home to the next. Too easy!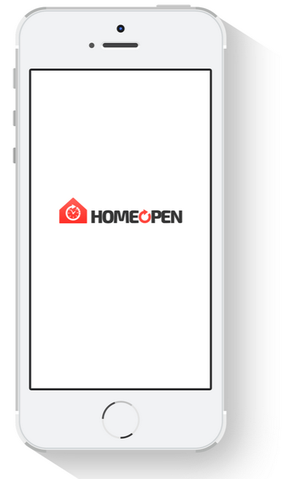 Buyers don't even have to sign the guest book when they arrive at the digs they are looking at. They simply hit 'check in' on the Home Open app. It couldn't be easier. ALA is already showing off its Home Open App to real estate agencies like The Professionals and LJ Hooker and we understand the industry is impressed by what it sees. The iPhone version of Home Open has been approved by Apple and the Android version is not far behind. ALA expects to launch this novel app very soon.

So why do we think ALA's Home Open app will be a winner? Advertising dollars. The Australian housing market is huge and a big chunk of the value comes from advertising. The biggest website for real estate listings is www.realestate.com.au – the flagship website of the $5.3b REA Group. Australians spend an embarrassingly large amount of time hitting up REA's website and online apps for home listings.

This colossal amount of web traffic means The REA Group are the big kahunas of online real estate in Australia and it just released its annual report which is full of amazing figures: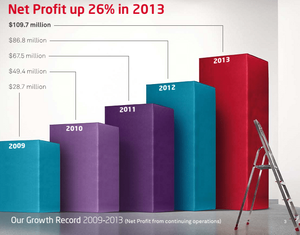 The REA Group made $109.7 million dollars profit in 2013 – no wonder their market cap is over $6 billion. Its website has more than 20 million average monthly visits – 20 million! – and REA's mobile real estate apps have been downloaded more than 2 million times representing a 196% growth rate for people using REA's mobile apps .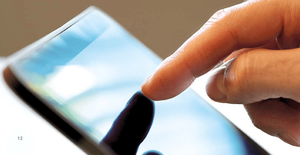 REA's online apps suck in millions of users and advertising dollars
The REA Group's mobile apps are similar in a couple of respects to ALA's Home Open app. REA's apps help buyers find properties they want to look at by listing open homes from real estate agencies. However, the REA apps don't use Google Maps to make a viewing schedule for the user like ALA's Home Open does – and there's one even bigger difference. In the beginning Home Open will be free for realtors to advertise with. Why? Well, a real estate company that wants to list a property on one of REA's mobile real estate apps has to pay hundreds of dollars for a basic advert and thousands for a premium spot. ALA's Home Open app is being brought to the market as a free product for customers AND realtors so it can offer an alternative to expensive apps and attract a core of users on both sides of the real estate deal. What agent would refuse a free listing? None! The more real estate agents and buyers ALA can get using Home Open the better. Once ALA has secured a critical mass of users for Home Open then the money can start rolling in by charging realtors for premium content, charging new users to download and selling the advertising space to real estate companies and other businesses. Remember, the REA Group's real estate apps have had more than two million downloads and the company has a market cap of around $6 billion! If ALA can capture just a fraction of The REA Group's market- say 5% – that is the equivalent of placing a $300m cap on ALA. ALA thinks there is room for competition in the online real estate market in Australia. REA holds most of the market while Domain comes in second with an 18% share. A new product on the block could shake things up. Who knows, maybe Home Open will become so popular REA will take it over with an attractive offer to ALA shareholders? We can only wait and see.
Our Track Record
Did you see The Next Oil Rush report on Citation Resources (ASX:CTR)? This report showed CTR to be cooking up a storm with the share price rising over 40% after we called it.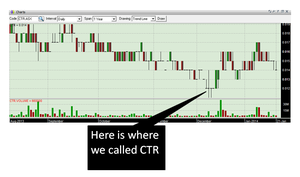 The past performance of this product is not and should not be taken as an indication of future performance. Caution should be exercised in assessing past performance. This product, like all other financial products, is subject to market forces and unpredictable events that may adversely affect future performance.
What's next for ALA
At The Next Tech Stock we have added ALA to our portfolio as a LONG TERM investment to ride the tech boom. In the short term we could see a good bump in value for the company as it launches its Home Open app to a wider audience and creates a critical mass of users – it can then introduce premium paid features or advertising and start to turn a profit. ALA has a number of other apps under development as well, and though it's not publicly revealing any details yet, we expect to see announcements soon. In the long term, we expect ALA will keep doing what it's already gotten very good at – chasing after business and winning new clients it can build apps for. Through the growing work of its slick in-house development team we expect ALA to expand its work and profits in 2014. The tech market is hot and will continue to get hotter as the world embraces the digital age even tighter. Every business worth its salt will want an app and ALA is perfectly placed to be the firm that supplies them AND creates them. We see an opportunity to get in on the ground floor with a professional team of operators who have business and tech smarts. The digital sector is exciting and new and filled with as many success stories as belly flops. But business is business and no matter what's being sold, a good idea and a good product will always win. We think ALA has excellent ideas and excellent products – that's why we've added ALA as our first pick for The Next Tech Stock .
---