AVC Invests in the Multi-Billion Dollar Energy Revolution
PUBLISHED: 27-06-2019 08:55 a.m.
Auctus Alternative Investments Limited (ASX:AVC) is raising a US$25 million energy infrastructure Fund to invest into the booming North American battery storage industry.
The fund is targeting an Internal Rate of Return (IRR) of over 25% per annum, which would be an excellent result for AVC and its investors.
The Energy Storage Fund is only open to sophisticated investors and will close end of July 2019 or once allocations are complete.
So, let's get straight down to business with...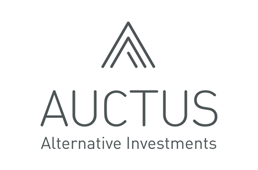 Auctus Alternative Investments
ASX:AVC
Market Capitalisation: A$8.99 million
Share Price: $0.32
Here's why I think AVC is worth a look: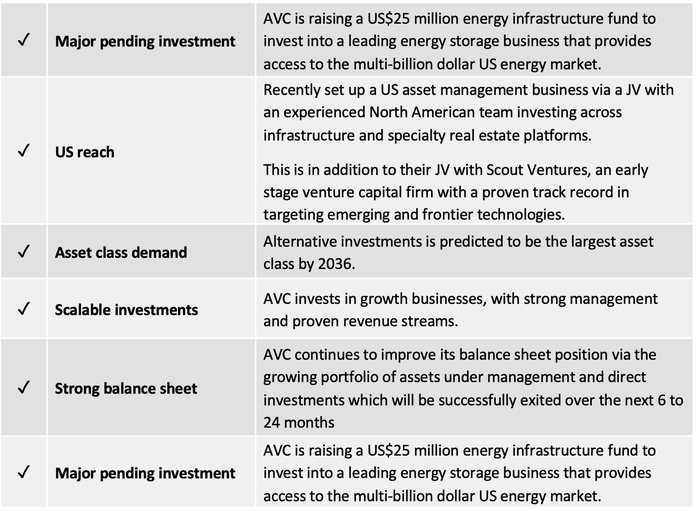 The energy storage revolution
It's a good time to be in the energy storage business.
Energy storage is a $3.9 billion global market opportunity, with the battery storage market estimated to be worth $13 billion by 2023. The battery storage's core market is lithium-ion batteries and Bloomberg has forecast an increase in global lithium-ion battery manufacturing capacity by 154GW by 2021 (more than double today's capacity).

It is also predicting the market to exceed $90 billion by 2024...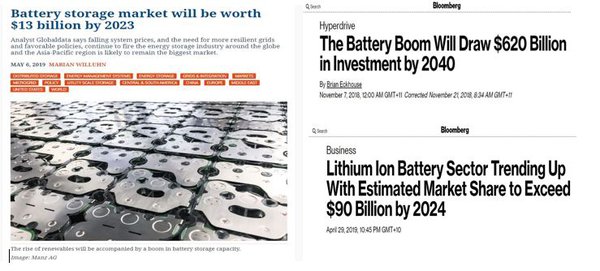 Market research firm HIS has indicated the global energy storage market is growing exponentially to an annual installation size of over 40GW by 2022 — from an initial base of only 0.34GW installed in 2012 and 2013.
The growth of solar power in particular, has been one of the major drivers of the demand for energy storage systems; global demand for solar PV is expected to increase in response to declining system cost and decarbonisation of the energy sector.
In the United States, the utility companies that previously failed to consider energy storage in their Integrated Resources Planning, are now modelling hundreds of megawatts of storage into their resource stack.
The US is expected to cross 1GW annual deployment in 2019 as improved economics and procurement programs come to the forefront. As a result, the US is expected to witness a high growth rate during the forecast period.
AVC – a small cap stock to watch
AVC has certainly been busy of late. Their US energy fund is the latest in a growing pipeline of global investment opportunities and comes on the back of AVC setting up an asset management arm in the US which will provide a major springboard for future deals in the region.
RBP Partners LLC, AVC's 30% owned, US asset management business, is the next step in leveraging the lucrative US market following their joint venture with Scout Ventures of New York announced in 2018.
AVC and Scout Ventures have already successfully closed the Unite Us Fund this year, investing alongside some of the biggest VC names in the US via a US$35 million investment into a leading healthcare technology platform.
Next up is an Australian investment into Scout Ventures Fund III, a US$50m seed-stage fund which has already deployed investment across nine companies to date, several of which have successfully progressed to raise follow-on rounds. Scout has a lifetime blended Internal Rate of Return (IRR) across their funds of 18.4% and have taken in excess of a dozen companies from discovery phase to exit, profitability or other liquidity event.
Alternative Investments to be largest asset class by 2036
The alternative investment space is ripe for the plucking. By 2036, this asset class is expected to be the largest asset class and in excess of 20%.
When you consider global pension funds allocated more than 20% of their portfolio to alternative assets and that Australia's Future Fund currently invests around 38% of its $148 billion in alternatives, then you gain an understanding of how large this class is and how quickly it is growing.

You can see the growth trajectory below:

There is a big opportunity in the Australian market for alternative investments and AVC are well positioned to take advantage of it.
---