ASX Shell Set to Provide Affordable Smart Tech to the Masses
PUBLISHED: 07-12-2015 11:13 a.m.
What happens when you get a company that can create useful gadgets with the pace of James Bond's tech-guy Q, and put them out at the frequency and cost of global fashion giant Zara?
You get a company that is primed to make a big splash in the Internet of Things space – a company that is selling its products in mainstream shops across Australia right now.
This company is set to list on the ASX via the reverse takeover of an ASX listed shell in the coming weeks.
And it is going about its plans in a smart way – a way that even Bond would be proud of.
This company is taking existing innovation, developing it, tinkering with it and then adding more functionality to make it useful for the average Joe.
The company has a number of bases covered in the Internet of Things through its smart watches, drones and coming home automation products as they look to create a complete IoT ecosystem.
It is already selling a smart watch that retails for just $99 – a fraction of the price of the big brands like Apple and Samsung.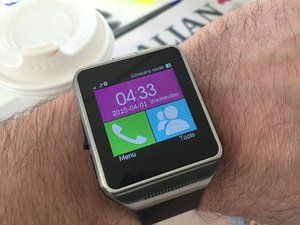 In fact it hopes to achieve what Apple and Samsung have done with their watches, but on a cheaper, more affordable scale for consumers.
This is all about high volume, lower margin selling – and it seems to be working.
The company is already generating revenue – after stitching up deals with big chains such as Coles and Woolworths, the company's first release of smart watches sold out in just two days.
At the same time, this is a speculative investment – the ASX shell still needs to finalise the acquisition. It is recommended investors seek professional advice and consider their personal circumstances before investing.
Once the company lists on the ASX it will be positioned to expand further and achieve its IoT ambitions.
Helping this company to grow is one of Richard Branson's former right hand men, who was at the helm of Virgin Entertainment for 12 years.
This ex Virgin exec was also an executive at Sony and helped launch the Walkman into the UK – yes, that cutting edge piece of 'wearable' technology from the '80s...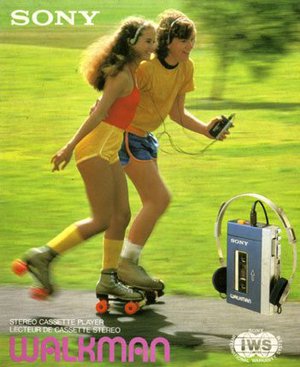 In fact this tie to Sony has come in handy as it has already helped the company stitch up a Japanese distribution deal for its products.
Introducing...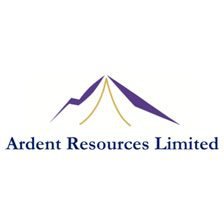 Ardent Resources Limited
ASX : AWO
To become

The IoT Group was formed through the merger of three tech businesses, OK Watch, which focuses on affordable, wearable devices, Roam (for the smart home) and InnovativePTV, which provides on-demand libraries, live streaming services, video description and more.
The IoT Group is set to list on the ASX via a reverse takeover of Ardent Resources Ltd (ASX:AWO)
The IoT Group's core business strategy is to take existing technology and innovation, add functionality, improvements and market niche components to deliver affordable tech products.
The company is well advanced with its product lines, and has several major international distribution deals in the works across its three sectors, as well as strong distribution ties with Australian retailers including Coles, Woolworths, Dick Smith and JB-Hi-Fi.
In fact the first release of its smart watch, known as the Viper watch, flew out the doors in just two days. The uptake of the Viper watch even had the national news networks interested.
The early popularity of the IoT Group's products just proves that the general consumer is hungry for smart, affordable technology.
The watch makers
The smart watch sector is the current big driver of the IoT market, in fact the smart watch you wear today could actually determine what car you drive in the future .
It leaves us wondering about the scope of the Internet of Things and how it will change our lives.
According to the International Data Corporation ( IDC ) Worldwide Quarterly Wearable Device Tracker , wearable device shipments will reach 76.1 million units in 2015, up 163.6% from the 28.9 million units shipped in 2014. By 2019, worldwide shipments will reach 173.4 million units, resulting in a five-year compound annual growth rate (CAGR) of 22.9%.
Put simply, wearable tech is growing fast, and that growth is largely dominated by smart watches.
The following table illustrates just how big this market is going to get...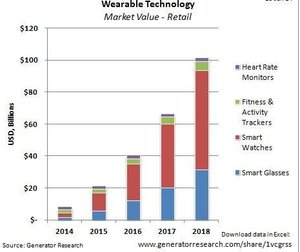 Smart watches are denoted in red. As you can see this is a high growth component of the wearable technology market.
That's why if you are an ASX listed shell looking to improve value for shareholders, getting into smart watches is a smart move...
And AWO has already infiltrated the sector via its pending acquisition of the IoT Group.
IoT Group chief executive Simon Kantor says the business will release a range of new products to retailers like JB Hi-Fi after Christmas.
As we indicated earlier, the Viper Watch has already had impact.
The $99 rival to Apple and Samsung is available in Coles supermarkets, has already sold close to 8000 units and is expecting a total of 10,000 to be sold before the end of the year.
This surpasses the initial expectation of 2500 units by Christmas.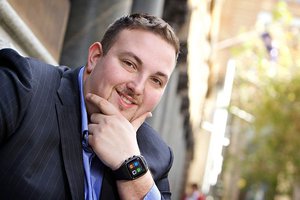 The $99 Viper smart watch, modelled by IoT Group chief executive Simon Kantor, is expected to have sold 10,000 units by Christmas. Source: The IoT Group
The watch is not the only smart looking accessory and tech tool for your everyday life sold by the IoT Group – there is also a 'selfie' drone.
It's this product could really open up the international market for AWO as it sets about the reverse take over of The IoT Group.
Me, my selfie and I
There are myriad types of drones that now sweep your personal airspace.
In fact drones are the next big thing and there is no escaping their rise in popularity.
They can be used for everything from emergency services and military procedures to spying on the next door neighbour (this is not behaviour we condone).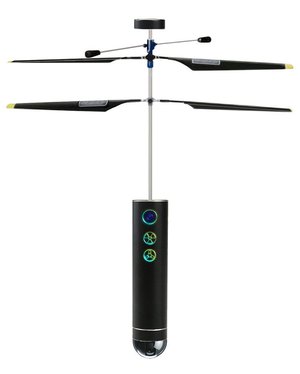 Source: The IoT Group
The selfie drone , developed by the IoT Group, is part of a new wave of technology destined to change consumer habits forever.
There's no longer a need to hold your camera on a stick, potentially poking a complete stranger in the eye.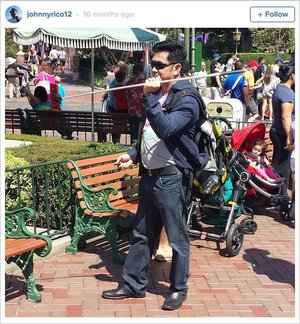 Selfie stick accidents could be a thing of the past with The IoT Group's new 'selfie' drone
The IoT Group's selfie drone tracks its owner and shoots video footage and photos of them, and it's seen as a major point of difference in consumer drones.
Once again, the IoT Group is getting significant mainstream media coverage about this product: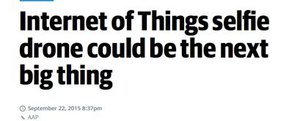 The global market for Unmanned Aircraft Systems (UAS) – the technical term for drones – is estimated to grow from US$6.76BN in 2014 to US$10.57BN by 2020.
And the consumer sector will play its role in this growth. Consumer drones are less expensive than other drones and have more features.
IOT Group's ROAM selfie drone, which retails for around $200, is a full-HD 360 degree camera that is SIM enabled with direct Wi-Fi tethering for connecting to your smart phone or smart watch.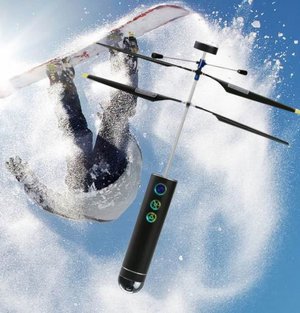 The 'follow-me' function uses advanced object recognition to track its subject which is aided by a map pin-drop search and record function.
It also has intelligent sensing technology to avoid collisions and voice control through a paid app, which is expected to provide another revenue stream for IoT Group.
The drones rely on a SIM card so they can work from Sat Nav on their own and be guided by object recognition.
The selfie drone is expected to be in stores shortly... so that's another product on the shelves from The IoT Group, indicating we could be seeing strong revenue growth once the company lists via AWO.
A quick look at the Revserse Take Over (RTO)
AWO has conditionally agreed to acquire 100% of IoT Group, with a capital raising in excess of $3M to take place to seal the deal.
Shareholders will then be asked to approve the acquisition once all due diligence is complete.
The total number of fully paid shares to be issued in AWO on competition is approximately 257 million.
To fulfil the terms of the acquisition, a share consolidation on the basis of one share for every two will take place, with the acquisition set to be completed just a few weeks from now.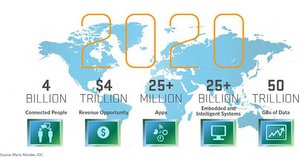 AWO recently closed a Share Purchase Plan (SPP) oversubscribed and raised approximately $520,000 in new funds through the SPP to complement its cash base of $582,000.
The company will now issue a prospectus to raise $5 million, with the funds used to accelerate IoT Group product development.
Bringing it all to market
Push into Japan
To facilitate its growth, IoT Group has been working hard behind the scenes to fulfil its global distribution roll out.
In late October, the company announced Ueyama & Associates as the Non-exclusive Agent for Sales & Distribution of IOT's range of products in Japan, the world's third largest consumer electronics market.
Ueyama & Associates of Japan acts as Advisors to several companies including Fox Inc (Tokyo), importer and distributor of more than 40 consumer electronics brands and distributor of the three largest cell phone carriers: NTT Docomo, AU and Softbank.
Ueyama's company founder, Shu Ueyama believes Japanese companies are keen to buy the Internet of Things selfie drone as there's nothing like it on the market over there.
Shu is a former Sony and Virgin executive and was part of the launch team for the Sony Walkman.
As a sales agent for the IoT Group, he brings decades of experience and a strong network of contacts in Japan – which is important for foreign businesses moving into this territory who may not understand Japanese etiquette .
Ueyama & Associates believe the interest in selfie drones will be based upon price as well as features such as the drones' simple functionality with a SIM card.
The Japanese distributor has been brought on board to push the selfie drone, but this is not just a one product deal.
Ueyama & Associates are tasked with building the IoT Group brand in Japan, with a range of products. Having an ex-Sony and Virgin exec in your corner means the IoT Group should be able to get off to a flying start in Japan.
Push into the US
Shortly following their agreement with Ueyama & Associates, IoT Group then pulled the trigger on a deal with Terrapin Ventures in the US.
Like their Japanese counterparts, Terrapin Ventures will act as a non-exclusive agent for sales and distribution of IoT's range of products in the world's largest electronic market. In 2014, the US consumer electronics industry had a market size of US$217.6 billion and is expected to grow to $228BN by next year.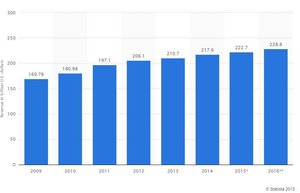 In signing a distribution deal with Terrapin Ventures, IoT Group hopes to be able to immediately develop partnerships with distributors and retailers within the US, whilst seeking mergers and acquisition opportunities.
The company is also seeking relationships with US Venture Capital firms that will aid in the establishment of creating a physical presence for expansion into the US market.
Terrapin Ventures CEO Paul Tobin was formerly Executive Chairman of Australian success story Aussie Farmers Direct, who started out small and now have five distribution centres with national reach.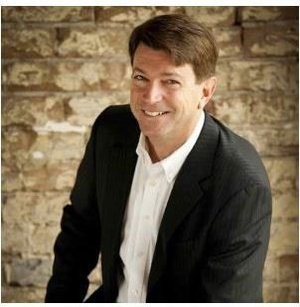 Paul Tobin – very happy to help the IoT Group sell selfie drones in the US market
The purview is to provide a network of contacts and help IoT Group establish large distribution channels for their products.
A major distribution pre-order deal for 10,000 selfie drones is already in the bag in the US.
This is on top of talks with Walmart in which negotiations are currently open as part of its global expansion strategy...
Think about this: at last count, there were 4177 Walmart stores in the US.
If each sells just five units at $99 a day, that's over $2M in revenue a day...
Of course, these revenues are speculative at this stage, and there is no guarantee that that IoT Group will hit those numbers. So don't solely rely on this when considering AWO as an investment.
Tobin has an excellent track record in business, and he is keen to take the Internet of Things Group to the next level in the USA.
He has grown consumer facing businesses before – he built Aussie Farmers Direct from a small early-stage business into a BRW Fast 100 winner with national reach... now let's see what he can do for the IoT Group in the US.
Ultimately, the man behind getting these deals done is IoT Group director Ian Duffell – who was the President and CEO of Virgin Entertainment Group for Richard Branson between March 1987 and January 1999.
In 1992, Duffell relocated to the US, opening more than 20 Virgin Megastores in a six-year period, including the landmark Times Square, New York City store.
Previous to Virgin he was the MD at HMV Group and was involved in the introduction of the Sony Walkman to the UK – and now the IoT Group is benefiting from his expertise and experience.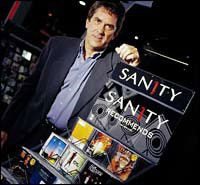 It is clear Duffell has a great deal of experience in international retail markets and along with founder Simon Kantor is a driving force behind IoT Group.
What's on the doorstep
Technological breakthroughs are a daily occurrence these days.
And the anticipation for home automation products connected to the internet and how they can change our lives is huge.
Gartner forecasts that the number of connected devices in homes around the world will grow from less than 300 million in 2015 to over one billion by 2017 .
Meanwhile CISCO reveals that consumer applications will drive the number of connected things, while enterprise will account for most revenue.
Gartner estimates that 2.9 billion connected things will be in use in the consumer sector in 2015 and will reach over 13 billion by 2020.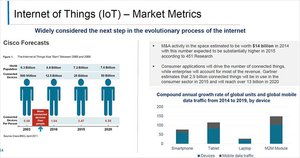 A smart home connects domestic appliances like heating modules, air conditioning units, television sets, lighting systems, PCs, entertainment systems, security devices, and camera systems using communication units such as smartphones and connected tablets.
Since smart homes offer the user complete operational control over appliances, their augmented demand during the forecast period is expected to result in this market's impressive growth by 2019.
Luckily for shareholders, The IoT Group is expanding its product range to move into this market.
It is already developing a suite of affordable, smart appliances to augment the home.
These include an internet doorbell that can answer your door from anywhere in the world on your smartphone or smart watch.
Also look out for a connected home automation suite whereby you can control your entire home from you watch or mobile device, unify your digital profile and content and save on energy and utilities.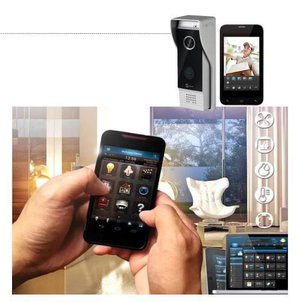 The IoT Group's plan is to release these products to market in Q1 2016 and given the initial success of the Viper watch among Australia's major retailers, and the close ties it has with US and Japanese partners, it may not be long before IoT Group flies higher than one of its drones.
At the same time, success is no guarantee here, the IoT Group is a small, new company, and things could go also go wrong – this is a speculative investment.
The sky's the limit
The IoT Group's ambition is to do to the tech industry what Zara did to the fashion industry.
Come in small, be agile, mass produce and make more affordable products than some of its counterparts.
With that in mind, IoT Group intends to take its affordable tech to the world stage and undercut the big boys Apple and Samsung with high quality, low cost tech.
The company will sell its products in retail stores and online across international date lines and its ability to manufacture its products in three months means it can quickly update its product lines.
In fact IoT Group is a veritable gizmo factory.
Perhaps Q himself is working for them and helping them achieve their Zara-like ambitions?
If he's not they are doing pretty well alone.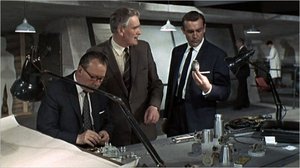 The IoT Group has four products flagged for distribution next year including a universal computing device that converts from phone to tablet to desktop computer...
It has also launched an innovation hub to spark unique IoT ideas that help commercialise the company's products while building further revenue streams...
IoT Group has been able to implement all of this because the RTO will enable them to execute their strategy and management planning in great detail.
In other words, this is a company that knows exactly what it is doing and where it is heading.
And it has the foundation in place to expedite its goal to deliver quality IoT products to the market at an affordable price and place itself at the forefront of the Internet of Things.
And AWO shareholders will soon be a part of this...
---