ASX Shell Gains Leverage to $1TN Internet of Things Market
PUBLISHED: 27-11-2015 10:26 a.m.
Some may some say the world has gone mad, but really the world has got smart.
Smart technology is all pervasive.
We have smart TVs, smart fridges that can shop for you, robots that vacuum your house, lights that come on when you clap and phones that pretty much run your life.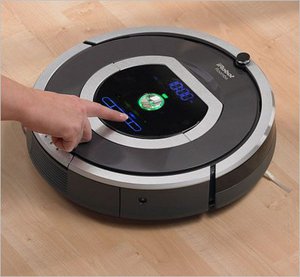 In fact, phone technology that would have seemed out of this world even 10 years ago, is now so commonplace that it has embedded itself in our daily functions.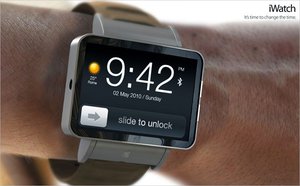 The problem right now is all this smart tech has no central control...
For most of us the dishwasher is smart – but like the hard cop with the heart of gold it works alone.
The same with the lighting system. And the television. And sound system...and washing machine. Need we go on?
So what if there was a company that could smarten up your smart appliances through one smartphone app?
Well now there is an IOT (Internet of Things) device control company about to finalise a reverse takeover on the ASX that can give you the solution you need.
This company has created an app to control ALL of your new and very smart devices.
Aside from being extremely useful to all of us, there is money to be made in the Internet of Things age – and fast moving, early stage companies like today's stock may be the best to profit.
At the same time, we are talking about an ASX listed shell here, and the acquisition deal is not 100% finalised – so this is a speculative investment, and caution is advised.
By 2020 the IoT market is set to become a $4 trillion revenue opportunity, with 50 billion devices to be connected online...
Life in five years' time is expected to be very different to life today – here's are some forecasts of how the world may be in 2020: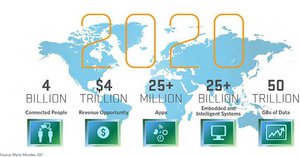 Mergers and acquisitions in the Internet of Things space are occurring left, right and centre as tech heavy weights snaffle up the most compelling small tech companies:
Google acquired Nest Labs for $3.2 billion;
Samsung acquired SmartThings for $200 million, and;
Qalucomm acquired CSR for $2.4 billion....
Perhaps this little company, as it prepares to backdoor list on the ASX, may soon garner the attention of the bigger boys.
As the Internet of Things grows longer legs, this is a good space to be in. And this company's founders know it.
What has also gained our attention about this company is the $6M of their own money the founders have already invested in their product.
They have faith. And we are backing them too.
Aside from the blue sky opportunity the Internet of Things presents, this company is well on its way to early revenues through its advanced relationships with semiconductor companies.
There are currently eight patents underway by this company: two have been granted, five are in national phase and one is in provisional phase across 14 countries and Europe.
This is a company that knows what it wants to achieve and has the IoT to help. It wants to make technology human again.
So without further ado, let's introduce...

Raya Group
ASX: RYG
To become
On 4 November Raya Group Limited (ASX:RYG) received the right to acquire 100% of Xped Ltd under the terms of a Heads of Agreement executed on 26 October.
The deal is designed to create a significant opportunity for RYG and Xped to become a major force in the Internet of Things.
In relation to the proposed acquisition, RYG recently completed a private placement to an Asia-based strategic technology investor raising $600,000.
Further, the Company has raised an extra $1,400,000 through a key institutional equity placement of $.035 per share that will be applied in meeting due diligence, transaction and other costs associated with the completion of the Xped acquisition.
Along with a previous placement, RYG is now able to successfully complete all required due diligence as well as providing required working capital to completion of the transaction.
To finalise the transaction, a further raising is expected to be between $3M and $10M and readmission and trading of RYG's securities on the ASX with the deal complete is expected no later than 16 March 2016.
So it looks like RYG shareholders are about to enter the Internet of Things market – which has an almost endless horizon of opportunity...
However, at the same time, caution is advised – this is very early stage technology, and there are simply no guarantees this company will be successful.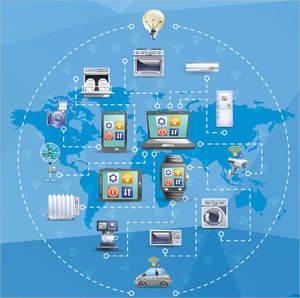 What is IoT?
You may have heard about the Internet of Things.
It's a sprawling netherworld of interconnectivity, where such things as wearables and nearables are controlling how we go about our day-to-day business, purchasing decisions and the way we communicate.
In essence IoT is technology that gathers data from physical things, then leverages using cyberspace, for the benefits of humankind.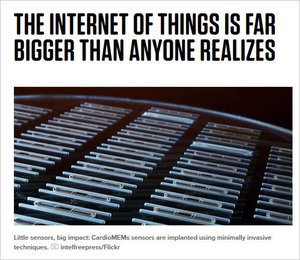 Wired.com sums it up best: The Internet of Things revolves around increased machine-to-machine communication; it's built on cloud computing and networks of data-gathering sensors; it's mobile, virtual, and instantaneous connection; and they say it's going to make everything in our lives from streetlights to seaports "smart."
Here's another take. Have a listen to this enlightening podcast :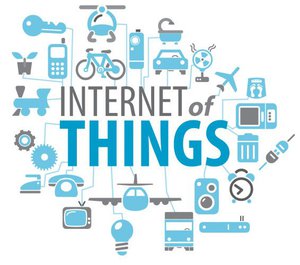 The world is getting smarter right under our noses and there's nothing left to do but embrace it – exactly what RYG are doing with the Xped transaction.
Xped's founders John Schultz, Chris Wood and Phil Carrig have been doing this since 2008, before the IoT was even a ... thing.
Xped and the IoT
Unsatisfied with the limitations of the plug-and-play systems that existed in tech-based appliances, the trio sought to create devices that could exceed their limitations and simplify the control of existing products and systems.
They wanted to humanise technology. Which brings us to the present.
After seven years of research and $6M of funds poured into development, Xped is ready to not just change the world, but simplify our interactions – and its set to list on the ASX via RYG.
Following their simplification mantra, Xped's tech...
...allows anyone using their smartphone to connect and control all of their electronic devices found in our everyday environment with just a simple tap.
Xped's technology will change the way we view IoT . It will change the way we turn on our washing machine or dryer; our television or surround sound.
The technology is known as an Auto Discovery Remote Control (ADRC) and it is a platform that forms the basis of a new generation of devices that are fully flexible, simple to design and easy to use.
Let's have a look at ADRC in a little more detail.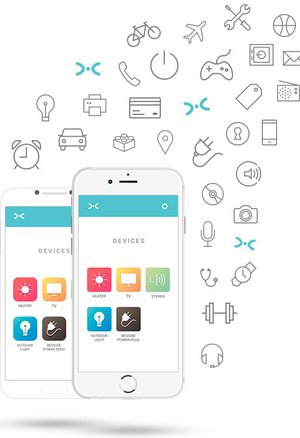 As you can gather from the image above, ADRC technology allows a single control unit such as a Smart Phone to connect and govern all electronic devices and appliances in the everyday environment.
The Xped team refer to ADRC technology as a 'device browser. They liken it to your web browser in the way that it standardises how people interact with web pages.
They see their technology as creating a central platform for devices to interact with the IoT.
Xped's tech is potentially game-changing in that it will eliminate the need for specific apps dedicated to specific brands.
This tech, will in fact, bring all brand operational systems together under one control. It will create uniformity and compatibility with other devices.
In essence it is a consolidation platform for all devices to share a common operating platform.
The beauty of ADRC is that it operates in a simple 'Tap N Control' platform using Near Field Communication (NFC).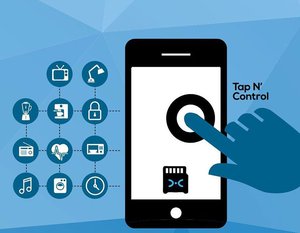 NFC is a method of wireless data transfer that detects and then enables technology in close proximity to communicate without the need for an internet connection.
For Xped, NFC enables a smart phone to automatically detect a device, set up a secure wireless network, gather the required resources and learn how to present the user interface – all with a simple tap of your phone.
The user just needs to look for the icon on their smart phone once they've connected to the appliance. They then have full, remote operation of that appliance.
And this is pretty cool too...
Not only does ADRC give you remote access to any appliance, it also has an energy consumption and management function built-in that helps you manage your usage.
Furthermore, not content with controlling newly chipped appliances, Xped has also developed gateway devices such as infrared blasters and smart plugs that allow non-ADRC devices to be controlled as well.
You can walk into your fully connected home and turn on any appliance all at the touch of your Xped produced smart phone app.
The market
As we've already stated the future world and the Internet of Things allows for incalculable possibilities – and revenue potential.
Whilst it's difficult to put down any clear numbers, Xped has done its best to break down the opportunity.
Here is how it sees revenue opportunities panning out to 2020. You can see by the sectors that the Internet of Things will pervade all parts of life:
Home Devices
Industry
Building and Infrastructure
Transport
Body and Health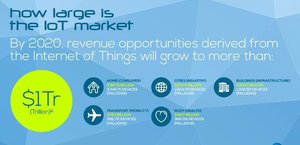 All these industries play into Xped's business plans.
For the consumer ADRC can control any household device. It can determine a person's energy footprint, can monitor technological faults and open up architecture and compatibility between different technologies.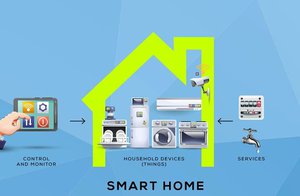 For industry, it allows for the provisioning and control of any industrial device fitted with ADRC using a smartphone. It can determine the process state of the industrial device application. It can monitor usage and events including faults. It can capture analytics and data. And most importantly it is safe.
What Xped has done is create smart tech for smart businesses, which is why relationships with manufacturers are so important.
Think about it – the smarter the manufacturer, producer or supplier, the better off the customer will be.
That's a win-win for everybody.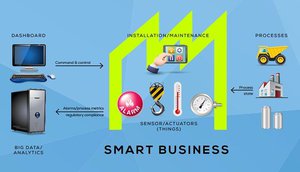 The Internet of Things is an open book with many commercial applications that can benefit businesses as well as consumers. A simple application in this space, could have serious benefits.
How Xped plan to make money
All this fanciful futuristic technology is all well and good, but as an investor we like to look out for how the company is going to try and turn a profit.
Xped is looking to leverage off its early mover advantage and plans on licensing the ADRC technology for integration into third party products.
There are three ways Xped plans to make money:
1.IP Licensing:
Xped can do this in a few different ways, either via a software stack, a pre-programmed chip, or a chip on a module. Xped can then target semiconductor vendors, product designers, and manufacturers
2.Seed market:
Xped have also designed a range of products for the consumer that can be sold via retail channels. Xped have stated they would prefer that these designs are licensed as reference designs for third party Original Equipment Manufacturers (OEMs) to manufacture and sell themselves.
3.Service Revenue
This revenue method would see Xped profit from a service platform that provides the ability to monetise services with revenue coming in from cloud service charges through to e-commerce.
It's obviously early days, but given the technology is almost ready to be commercialised, and the size of the market is open ended, it's clear RYG like what it sees in Xped – hence the imminent acquisition.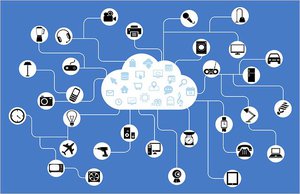 A chip off the old block
To further strengthen its position in the IoT world, Xped has been looking to cut some deals with likeminded companies.
As such, in big news announced by RYG recently, Xped was selected as a collaboration partner by one of the world's largest semi-conductor chip manufacturers.
Under the Singapore-based Partnerships for Capability Transformation (PACT) initiative , the semi-conductor manufacturer identified Xped as the only company from a number of potential candidates to form a collaboration.
The technology solution that Xped had developed coupled with its near-term commercialisation capabilities, forged strong interest from the collaboration partner. The partner provides innovative technical solutions, leading edge manufacturing facilities, technical strength and expertise, and strategic partnerships which will allow Xped to develop its tech.
Under the collaboration, the semiconductor company will provide access to their latest technology including newly advanced silicon chipsets, internal resource expertise and leading fabrication facilities.
Both companies will work together to finalise discussions that will provide a framework on utilising Xped's ADRC technology so that they may explore new opportunities in the IoT sector.
To draw this kind of attention is validation of Xped's hard work over the years as well as its vision for the future.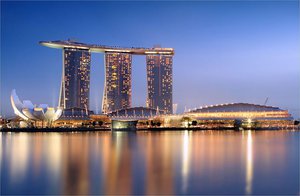 More big news from Singapore
RYG also announced recently that another patent has been granted for Xped's ADRC platform.
It seems Singapore loves what Xped is doing and this time they have awarded the ADRC Multi-Controller patent, which is an extension of the original ADRC patent already available in various jurisdictions.
Singapore is the first country to grant this patent, and its interest paves the way for mass adoption of the technology in the region.
In fact Singapore has ambitions to be the next big global tech hub – you can find out more here:
Author Liz Gaines writes in the article :

RYG is on the Singapore bandwagon and sees it as one strategic element of Xped's growth as a business as well as a key player in Asia Pacific technology provision.
Manufacturing is not dead in Australia, it's just shifting
Xped is led by John Stefanac.
Stefanac is the man behind 'the make it simple, make it human' mantra and was formerly in senior roles with Qualcomm and Nokia.
Stefanac joined Xped in May 2014 from Qualcomm (NASDAQ: QQQ), where he was President of Southeast Asia & Pacific – Qualcomm is currently capped at $74BN – this is not a tiny start up...

At Xped he is responsible for all aspects of business including market strategies, company direction, and business operations.
With more than 30 years of experience in the telecommunications and information technologies industries, including as Nokia Vice President and General Manager of Asia/Pacific, he is the right man to push Xped's chip and product range to manufacturers.
The CEO is currently working hard behind the scenes to shore up deals with manufacturers for them to use the ADRC technology in their products.
Trials are currently in place in Australia and overseas to integrate the technology into consumer goods and other electronic products.
Xped is also working with manufacturers to integrate its technology into existing products.
The real benefit for manufacturers is the cost. It's minimal.
In fact, it is a similar cost to manufacturers as Bluetooth and Wi-Fi.
And it is attractive to manufacturers because they can sell the 'ease of use' line.
One final benefit for manufacturers is that they can use the Xped chip to make their own products.
Last year Xped sold between 250 and 300 starter kits through a Kickstarter program for this very purpose.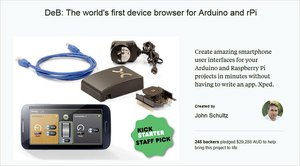 Stefanac sees other benefits as the tech takes off, most notably closer relationships between manufacturers and their customers, as they can track what their customer needs, when an update is required and generally keep their clients' up to date in what is happening in the world of the technology that matters most to them.
Xped generating media buzz
Such has been Xped's rapid rise in the IoT space, that they have gained the attention of several large media outlets.
Here's Stefanac representing Xped in the AFR :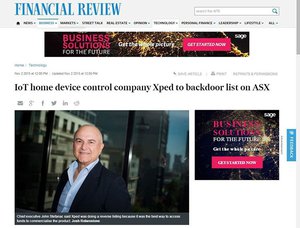 And you can read one of Stefanac's thought leadership pieces in Business Spectator's tech section.
He is a man on the rise and he knows a thing or two about IoT. He also has ambition for Xped to play amongst the big boys.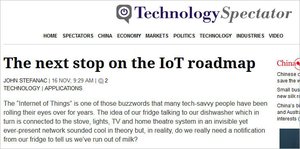 In the Spectator article he writes: "At Xped, we like to think that anything with an On/Off switch that is connected to the internet or each other forms the internet of things. All of these 'things' can then be monitored and controlled by human intervention, or by each other.
"But in the way it's been implemented to date, it would be a fabrication to claim that any "thing" is welcome. We are seeing different groups competing with each other and laying claims to key ingredients of the IoT that will thwart growth and limit functionality only to a subset of 'things'. The larger players are trying to create closed ecosystems that only support their products. I don't recall that the phrase was "Internet of Apple Things" or "Internet of Samsung Things". It was meant for all."
And this is exactly what has piqued the interest of RYG, so much so that the company has struck a deal for an Xped backdoor listing.
Now, the deal is still to be finalised between RYG and Xped, and RYG is a speculative stock, so caution is recommended. It's always good to seek professional advice when considering this kind of stock for your portfolio.
Making the Internet of Things for All
The key message in Xped's growth is simplicity and humanity. It was the simplicity of Xped's chip that attracted RYG. The fact that Xped could give RYG an entry point into the IoT space that wasn't too complicated, that could be easily adopted by manufacturers and consumers alike and that was at a price point accessible to all.
Imagine being able to control every device in your house at the touch of just one smart phone app.
Easily.
Cheaply.
That's what Xped will be able to do for you.
And through deals with manufacturers, as well as overseas partners, their impact on the IoT scene could come sooner than you know.
Once the acquisition is completed in March, it will be all systems go for RYG as they look to change not only consumer, but household behaviour.
For all of us personally at the Next Tech Stock , we can't wait to be able to get home after a hard day's work, tap the app and turn on the television, sound system, washing machine, dish washer, lights and well, who needs to think, perhaps there's an app for that also...
---