Is this ASX Company the Future of Global News?
PUBLISHED: 13-07-2015 10:29 a.m.
The future of the news is in all our hands. Quite literally.
Your smartphone – that small yet very powerful device in your back pocket, can be used to capture news events that professional reporters just can't get to.
More often than not, news stories today are best covered from a smartphone being used by a bystander who just happens to be there at the exact time a story breaks.
And there are bystanders at EVERY event...
What if they all used their phones to record footage and could sell it on a simple online platform?
And what if major news broadcasters could then quickly and simply buy that footage?
Well now, they both can – and it's all due to one ASX listed company's technology...
This tech company accepts "crowd-sourced" content from around the globe, validates it, and then sells it onto news broadcasters, publishers, or brands – essentially any company that wants to deliver truly breaking news in real time.
In fact, it's not just about news, anyone can upload content on this platform, and if it's something a publisher wants, they will buy it – if you spot a celebrity, or have a unique perspective on anything – it can be sold.
This company has rapidly become the world's leading crowd sourced news and freelance journalism platform in the world – with over 8 million contributing users on its platform right now.
This company is slashing the costs to deliver news for media organisations and allows for a much wider range of news sources.
Dozens of media organisations are now partnering up with this company, realising the benefits their crowd sourcing news platform can deliver.
Fox News, USA Today, and Wall St Journal are just a few of the major global media companies that use this company's platform to source their news.
Traditionally these media organisations get their news from the existing major news wires in the world: Associated Press (AP), Agence France-Presse (AFP) and Reuters.
But those news wires have been around for over 150 years... a lot has changed over that time.
We think it's time for a shake-up in how the world gets its news – Can this emerging tech company join their ranks as the fourth major player controlling the distribution of news?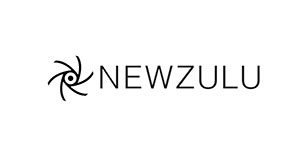 Newzulu Ltd (ASX:NWZ) is a media company currently capped at $34M that allows anyone armed with a smart phone and an eye for a story to contribute their content for placement at a major news outlet, or any other interested organisation.
Its generating revenue now from its news sourcing technology platform, but it's also expanding its reach to include all aspects of content generation – including air/drone delivered content, celebrity focussed content, and sport focused content.
Its technology was first developed by AFP, costing that news agency close to €40M to develop. Armed with this high-calibre media platform, NWZ is taking business from the likes of Reuters, Fairfax and AP, while simultaneously having them as clients for their content!
To see it for yourself, just head to their website here :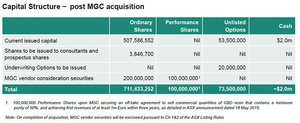 NWZ makes money in three different ways:
'Citizen journalists' can submit content, be it a video or a photo to NWZ's online platform. NWZ then verifies the content, and if it's up to scratch, will pay the journalist. NWZ will then sell this content to global news broadcasters the world over. Broadcasters have access to a bulk library of similar content from NWZ – and are prepared to pay for it.
NWZ can also license its crowd-sourcing technology platform so that media companies can crowd-source videos and photos from their own loyal readers or fans.
NWZ also has a platform that allows live video streaming to be uploaded, and for companies to purchase that also.
So, instead of hiring hundreds of reporters and spending tons of cash on equipment and expenses, NWZ proposes to register millions of contributors who are paid per contribution.
This type of social community model delivers more content, at a faster pace and with multiple takes if more than one person is covering a story.
A crowd-sourced model also allows news to be obtained from remote locations – something a film crew would take days to even get to. This means news that has never been reported before due to logistical barriers can now be covered, with content provided much faster than before.
Operating from Paris and running 9 bureaus in 7 cities across 4 different countries, NWZ is already running full-steam ahead in its plan to become the fourth largest news agency in the world.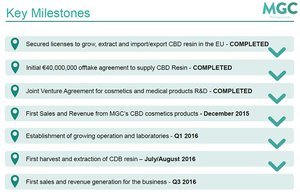 Within the past 3 years, NWZ has quickly become the world's leading crowd-sourced news and freelance journalism platform, with over 8.2 million users, including a community of about 200,000 professional journalists.
The US is next for NWZ's global expansion
As part of its growth and expansion strategy, NWZ has formed exclusive regional content distribution deals with the world's leading media outlets, in addition to acquiring Filemobile Inc for $5M – a Toronto-based user-generated content marketing software company – in February 2015.
The acquisition sets the stage for NWZ to springboard into its most prime and lucrative market: the United States. Already, more than 50% of the company's revenue is derived from Canada and the U.S, so its only natural that NWZ would want to capture more of this very large market.
Imagine if significant US broadcasters quickly take a liking to NWZ's crowd sourced news platform?
Next year's US presidential election is the perfect test run to show exactly how NWZ can crowd-source the news – it's citizen journalists will be front and centre to capture and upload the news, which can be on-sold to major broadcasters.
NWZ has strong partnerships with leading global media organisations
NWZ already operates in partnership with major media organisations across the globe, including household names like: Getty Images, Alamy, Agence France-Presse (AFP) in France, Press Association (PA) in the UK and Ireland, ddp images in Germany, Canadian Press (CP) in Canada, Australian Associated Press (AAP) in Australia, Czech News Agency (CTK) in the Czech Republic and Aflo Co., Ltd in Japan.
Each partnership has a different arrangement, but all point to the success of NWZ's platform in delivering a service that media companies want, and allow for multiple revenue paths for the company.
For example, the partnership with Getty Images will include the creation of "The Newzulu Collection" on gettyimages.com , which will make NWZ's crowd-sourced content available to Getty Images' global customer base of more than 1.5 million media and commercial customers.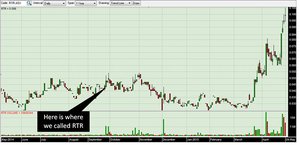 Getty Images is often the first place media professionals go when looking for images and videos online – and now NWZ's content will be licensed via their global platform. This means a much larger global reach for NWZ, and along with it, much greater revenue generating potential.
Another recent partnership NWZ have struck is with Alamy , the world's largest online photo agency for stock, video and live news. NWZ's entire news archive will be featured among Alamy's own collection of over 50 million images that has generated $154M in total revenue...
With NWZ providing the content, and Alamy the global distribution reach, its expected that both companies will benefit via a boost to revenues.
NWZ's latest syndication agreement was stuck with Videoplugger , and will allow the company to push its BoomZulu and SportsZulu brands – specifically created content platforms relating to celebrities and sporting events.
These kinds of distribution deals contribute to NWZ content being spread far and wide, but most importantly give a serious increase to NWZ's revenue generating capacity.
Foster Stockbroking covers NWZ
It's not just us that is interested in this company's potential – Foster Stockbroking Analyst Chris Francis recently covered NWZ in an Equity Research note. Fosters placed a price target of $0.21/share on NWZ – that would be a gain of over 220% from today's levels:

Source: Foster Stockbroking
Whilst this is a detailed report, it is just one analyst's opinion and there is no guarantee it will eventuate. We don't just go on reports like this when we make an investment in a stock – it's one part of our evaluation.
The Crowd has spoken
NWZ is basing their business model on 'crowd-sourcing', whereby large groups of individuals contribute towards a concerted goal – in this case to provide real-time breaking news on a global scale.
Crowd-sourcing is seemingly reaching into every nook and cranny of global business.
As technology becomes better at managing huge volumes of data obtained from masses of people, it becomes ripe for commercial application. Using the abundant power of millions of people working together, companies across various sectors are reaping the benefits – like NWZ.
Examples of crowd sourcing include Wikipedia and YouTube who have all been successful in applying a community model in terms of splitting a large volume of work amongst a large number of voluntary contributors, each doing their little bit.
Crowd sourcing is a proven model – Now let's see if NWZ can become the next global crowd souring success story...
Monetising Its Plans
Far from feeling threatened by crowdsourcing trends in news broadcasting, traditional news agencies are flocking to embrace it.
And NWZ is there to serve them as customers.
As we indicated earlier, news agencies that want to get in on the act of collecting content from bystanders can license NWZ's platform as their own, in exchange for a monthly subscription fee. This allows them to build up networks (and archives) of their own user-generated content that can be sold and distributed for a profit.
As an example of just how lucrative user-generated content can be, cast your minds back to the headline-grabbing skiing accident suffered by F1 driver Michael Schumacher in Austria in 2013. With the petrol-head world in shock at hearing the news, news agencies were desperate to find footage that could be relayed to their viewers.
However, given the remote location of the accident, news crews were forced to camp at the bottom of the mountain, waiting for official press releases on any tid bit of information they could glean from official channels.
Not surprisingly, footage of Schumacher's rescue was filmed on a mobile phone by a fellow skier...
And through NWZ, it was sold for €50,000 (A$70,000) within the first 24 hours to the highest bidder. And then sold on again for €150,000 (A$220,000) before finally finding its way into the public domain .
Under NWZ's standard fee structure, everyone involved in the creation, distribution and sale of content earns a third of the total sale price.
AFP was paid approximately $70,000 with the rest split between NWZ and the anonymous video owner. For that one video lasting 41 seconds, the content provider was paid $70,000.
Not bad for a minute's work...
Imagine what kind of profits NWZ could be making if they were able to capture the news like this every day in every corner of the globe?
News Broadcasting Moving into the 21 st Century
The unfortunate news for hungry info-maniacs, is that today's news agencies are rather inefficient when it comes to covering the news.
Any breaking news event will typically require a camera truck and several reporters & crew to be on call for the story to be covered.
Helicopter crews solved this problem for a while and became famous for capturing wild police car chases as they were best suited to do so.
However, expensive equipment costs such as helicopters, news vans and large troops of reporters are things broadcasters/newspapers can barely afford given constrained budgets and public spending cuts .
Newspapers and broadcasters are struggling to make ends meet but are still determined to provide quality news reporting to millions of people.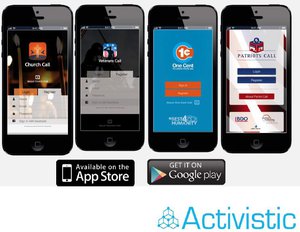 Technology powered by NWZ bridges that gap.
NWZ can actually geo-locate which of their members are local to an event, alert them, and then receive live video footage taken from members' smartphones – to be relayed to national TV channels or online media outlets.
This method saves money, breaks news faster and allows more news to be covered given the millions of potential contributors NWZ has access to.
Judging by how popular smartphones have become, NWZ could potentially be sitting on a goldmine of content waiting to be utilised by thousands of news agencies around the world.
But its not just news agencies, NWZ can also sell footage to companies looking for crowd-sourced marketing or PR content.
Throw in the added aspect of mobile video quality improving at a rate of knots, and what you have is a business model that is self-reinforcing and scalable.
Key Areas of the Business
There are currently four major planks to NWZ business model, let's take a moment to understand each one: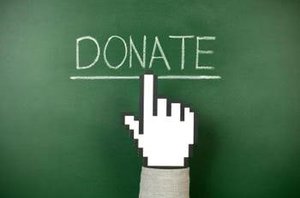 Editorial
NWZ's Editorial unit contains a community of 200,000 professional journalists, videographers and photographers that submit news coverage as it breaks.
A 40-strong team of NWZ editors then uses a rigorous validation process on all submitted content before it is made available to news agencies globally. This validation step is a key aspect to NWZ's business model – the 'News' is only valuable if it's valid.
Armed with the validated news material, NWZ can then charge news broadcasters or publishers the right to use the content.
This could be as a broadcast via television to millions, or inserted into a corporate training video. The great part is that all content is archived and can be sold at a later date – which means nothing goes to waste.
Media outlets such as Fox News, USA Today, Wall St Journal, ITV and CBC are subscribers and currently use the NewZulu platform and its range of service features as part of their daily news coverage.
NWZ's purchase of AFP's intellectual property of the technology in 2012 included a database of 1.7 million validated photos/videos and 150,000 independent contributors which NWZ inherited and utilises still to this day.
The 1.7 million strong, validated archive generates regular revenue for NWZ, especially for commemorative events or famous celebrity events, which can generate fresh interest in archived content. For example, when famous celebrities pass on to pastures anew, their photographs and video footage often skyrocket in value.
By having a well-stocked database that is constantly being updated and added to, NWZ has a constant revenue stream based on events unfolding globally.
And not just media outlets are subscribing to NWZ's technology. Major brands such as Thomas Cook, Cisco, Honda, and JC Penney use NWZ to acquire photos and videos to be implemented in their own marketing activities.
NWZ is able to power all of that via its proprietary platform...
Platform
NWZ's platform is a sophisticated technological achievement, first developed by AFP – the oldest newswire in the world and second only to Associated Press (AP) in terms of global reach.
Back in 2006, AFP had serious bottleneck issue dealing with millions of bits of information coming in from across the globe. The huge volume of incoming content needed to be validated and sorted appropriately to be used in professional publications and outlets.
The logistical quagmire faced by AFP led to the expenditure of up to €40 million on developing a tech solution to deal with the problem. What was needed was a tool that could digest all the incoming data by reviewing and validating it – automatically and accurately.
Not only did AFP create such a tool, but they also managed to ensure that it automatically detects graphics manipulation and has in-built tracking features that attach trust ratings and rankings for different contributors.
The platform AFP developers designed (and built) is now the spine of NWZ's platform.
And as NWZ now own the platform, they can also license it out to other organisations – for a fee of course. NWZ's unique platform allows a business to connect and crowd source content from their fans or members, then filter, sort, validate and ultimately published the content.
At this stage, software licensing for the technology platform accounts for 60%-70% of NWZ's total revenue, so it's a valuable part of NWZ's revenue generating strategy going forward.
Newzulu Live
NWZ also offers services specifically targeting institutional applications of its powerful video streaming technology, called Newzulu Live.
Newzulu Live allows major TV channels to use live mobile phone feeds as part of their breaking news coverage. Launched in late May 2015, Newzulu Live takes live mobile video streams and broadcasts them live on TV or via the web.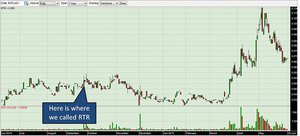 Harnessing live mobile video for news outlets is what NWZ does best and its proving to be hit in NWZ's primary markets: the US, Europe, UK and Australia.
NWZ Live is like an enterprise version of Periscope – which is a live video streaming app recently sold to Twitter for close to US$100M...
Empowering individuals to become freelance journalists, reporters and videographers is proving extremely popular for names like Periscope and its rival Meerkat (another live video streaming app)
NWZ is now taking this functionality and delivering it to enterprise clients – this product is relatively new for NWZ and its going to be very interesting to see where it can take this technology over the coming months...
Newzulu Prime
Newzulu Prime is another branch of the NWZ revenue generating model, which assists commercial clients with marketing and PR by offering crowd-sourced creative production services.
Since its launch in 2014, the service has already produced cutting edge, crowd sourced video for notable names such as Nokia, Microsoft, Michelin and Essilor.
NWZ has ample scope for even more crowd sourcing opportunities
Having proven that crowdsourcing can add significant value commercially; future applications of NWZ's technology have wide ranging implications and almost unending potential.
Imagine the effect on advertising agencies, creative studios, filmmakers and even music producers. If crowd-sourced content is good enough for international advertising campaigns and breaking news coverage...
Could it be good enough to make full-length movies including documentaries and reality shows?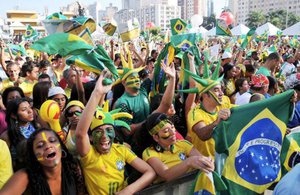 The music industry may also be quaking in its boots at the prospect of crowd-sourced music finding its way to listeners.
And what about prime time 6 o'clock news broadcasts where viewers vote on which news story will be broadcast to millions via their TV sets? This could mean that news coverage is selected by viewers, not news editors.
Breaking news "on-demand" could be right around the corner...
NWZ technology makes content faster and cheaper to obtain AND more engaging to watch for the viewer.
By cherry picking the most appropriate content provided by millions of people, NWZ is potentially sitting on an information depository of epic proportions.
If used wisely, NWZ could potentially disrupt how all types of media production is commissioned, paid for and delivered to readers/viewers.
NWZ the Efficiency Catalyst
There are currently over 7,000 major media organisations globally. If you include the lesser known names, that goes up to over 20,000.
News agencies such as Fox, CNN and CBC would absolutely love to tap all those millions of freelance reporters for their content – submitted in real-time...
..and NWZ's platform allows them to do just that.
Like it or not, but there will not be more TV trucks, camera crews and helicopters covering the news over the next 3 years... quite the opposite.
Higher costs of news delivery is going to make capital expenditure harder to justify and therefore give news agencies no other choice but to embrace crowd-sourced content.
Newzulu Live in particular is developing into a huge broadcasting network without the need for expensive infrastructure, trucks or helicopters. NWZ is therefore shredding the costs of media production by harnessing the widespread use of smartphones.
The added bonus is that because smartphones are growing in their ability to produce high-definition video and audio each and every year, it means content submitted to NWZ will organically be of a better quality in parallel with technology improvements.
For a traditional TV channel, it's the equivalent of having your camera equipment regularly upgraded to the latest model, for free!
The Smart Road Ahead
Just look around you, and it's easy to see that global smartphone use is growing steadily year-on-year . By 2018, over 50% of the globe's population will have a smart phone. This is great news for companies such as NWZ, who are positively leveraged towards their growing uptake.
To give you an idea of exactly how NWZ can truly leverage off smartphones, the company recently revealed a binding agreement for a tantalising takeover of Octiplex , a prominent developer of mobile applications. The acquisition will effectively flesh out NWZ's Mobile division which will concentrate on producing bespoke mobile apps for existing partners, clients and media outlets.
When the transaction is completed later this year, Octiplex will be acquired at 2.6x EBITDA for €725,000 (around $1.06M) equally split between cash and shares.
The deal will give NWZ immediate traction in its software engineering efforts, reduce existing development costs and improve NWZ's working relationship with digital juggernauts Apple and Google – the two most dominant mobile application marketplaces in the world today.
The Future is Bright and it is Crowded
NWZ is focused on breaking news, not investigative journalism or opinion based news.
For this reason, tapping into the power of crowds is perfect.
If you ask millions of people to produce investigative journalism or opinions – you would have a million different ways of doing it. And the one shouting the loudest would get the attention.
If you ask millions of people to deliver breaking news – you will get coverage of almost every major story globally.
Covering breaking news is about being there at the right time whereas investigations and opinions are about analysis which is subjective.
NWZ is tapping into what is commercially viable.
In other words, what sells.
Are you an NWZ investor and want to spread the word?
Get the message out there – make sure everyone knows about NWZ and share this article by clicking the buttons below:
[sd_share_article title="Is this ASX Company the Future of Global News?"]
---