Archer materialises the road to commercialisation
PUBLISHED: 25-11-2019 10:15 a.m.
More often than not, consumers are blissfully unaware of the lifecycle between the raw earth materials an individual can find under his or her feet, and the glistening, smooth and generally expensive piece of tech the everyday customer actively uses for swiping and typing.
Archer Materials Limited (ASX:AXE) [previously Archer Exploration Limited], led by CEO Dr Mohammad Choucair, successfully works within this lifecycle.
The company, having landed on the ASX in 2007 as a minerals explorer, is now a materials technology-focused company that integrates the materials pulled from the ground and the converging materials-based technologies that have the capability to impact global industries including electric vehicles and computing.
This process of finding, extracting, manufacturing and integrating is what the company refers to as "The Materials Lifecycle", and is quite elegantly exhibited by an animation found on the Our Business section of the Archer website.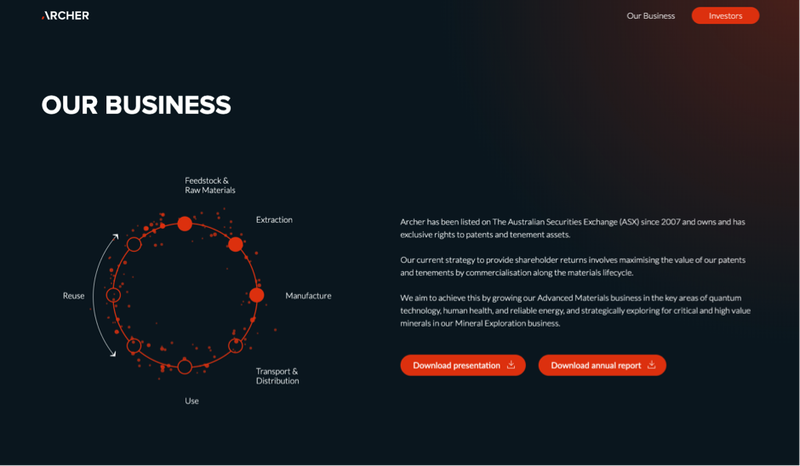 These materials technologies consist of three different verticals, each one more intriguing than the other. They are:
- Quantum Technology
- Human Health
- Reliable Energy
These verticals encompass billion and trillion dollar industries including biosensors, computing and electric vehicles.
How is Archer disrupting these industries?
Let's catch up with the company to find out: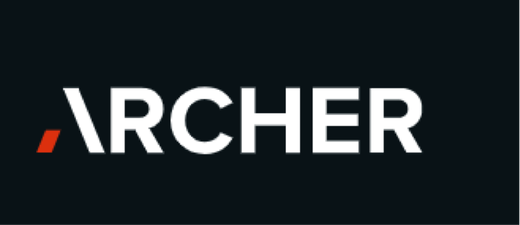 Archer Materials Limited
ASX:AXE
Market Capitalisation: $25.62 million
Share Price: $0.13
Here's why we like Archer Materials Limited: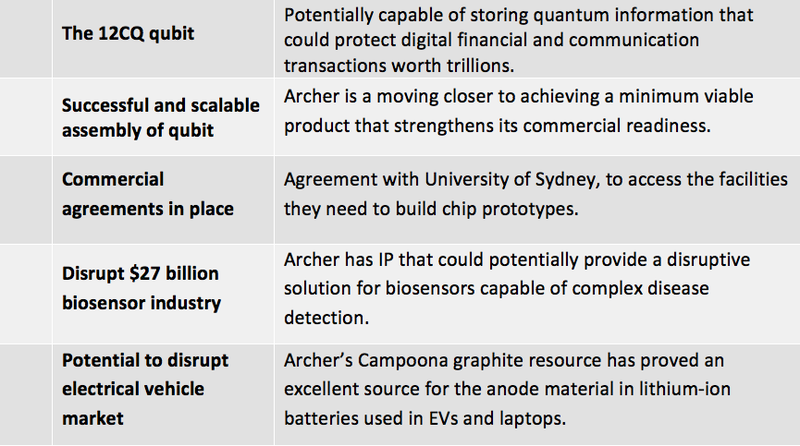 Archer's 12CQ room-temperature quantum computing project
Starting off with the basics, attempting to explain quantum computing with the comparison between quantum and classical computing is like comparing the World Wide Web to a typewriter, there's simply next to no comparison. That's not to say the typewriter doesn't have its own essential and commercially unique uses. It's just not the same.
However, explaining the enormous impact quantum computing could have if successfully rolled-out and becomes globally accessible is a bit easier. In a recent Australia-wide 12CQ (pronounced one-two-cee-que) tour, Dr Choucair outlined the impact quantum computing could have on the finance industry.
In an address to shareholders and academics, Dr Choucair outlined that "the global financial assets market is estimated to be worth trillions, and I'm sure it comes as no surprise that any capability to optimise one's investment portfolio or capitalise on market volatility would be of great value to banks, governments and everyone in the audience.
"Traders currently use algorithms to understand and, to a degree, predict the value movement in these markets. An accessible and operating quantum chip would provide immeasurable improvements to these algorithms, along with the machine learning that underpins them."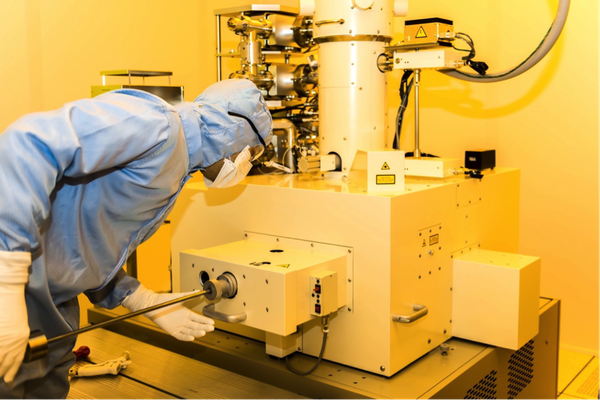 The potential for global consumer and business accessibility to quantum computing is the key differentiator between Archer Materials Limited and some of the other players in the market. The 12CQ qubit, invented by Archer's CEO, Dr Mohammad Choucair, is potentially capable of storing quantum information at room-temperature. As a result of this, the 12CQ chip could be thrown onto the motherboard of the everyday laptop, or tablet – if you're tech savvy, and operate in coexistence with a classical CPU.
This doesn't mean the everyday user can now go and live out a real-world, real-time simulation of The Matrix. But it does mean that the laptop you have in your new, European leather tote could potentially perform extremely complex calculations to protect digital financial and communication transactions.
Existing, rudimentary quantum devices aren't capable of being integrated into laptops and mobiles as they require outer-space temperatures or use enormous lasers to operate. These devices sit inside extremely expensive facilities and are a similar size to an SUV, making them impossible to move and only accessible through the cloud.
To head the progress of the 12CQ Project, Archer hired Dr Martin Fuechsle, a Quantum Physicist, who by no means is new to the high-performing Australian quantum tech industry. In fact, Dr Fuechsle invented the world's first single-atom transistor and offers over 10 years' experience in the design, fabrication and integration of quantum devices.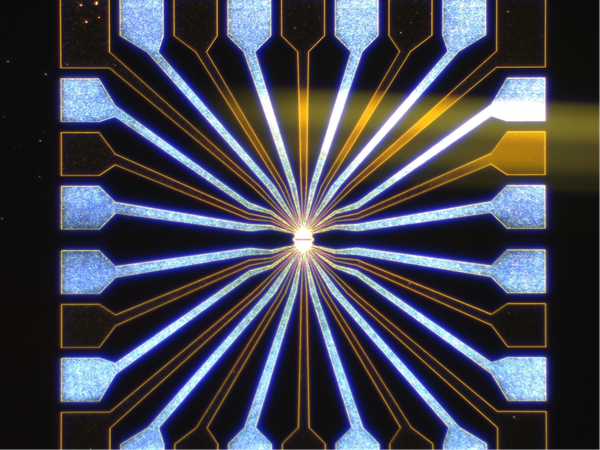 Archer has moved quickly over the last 12 months and landed some significant 12CQ milestones, including the first-stage assembly of the nanoscale qubit processor chip. Along with the accurate positioning of the qubit componentry with nanoscale precision. Both of these being key success factors to the commercial and technological readiness of the room-temperature chip.
Most recently, Archer Materials announced the successful and scalable assembly of qubit array components of the 12CQ room-temperature qubit processor. Commenting on the success, Dr Choucair announced: "This excellent achievement advances our chip technology development towards a minimum viable product and strengthens our commercial readiness by providing credibility to the claim of 12 CQ chips being potentially scalable.
"To build an array of a few qubits in less than a year means we are well and truly on track in our development roadmap taking us into 2020."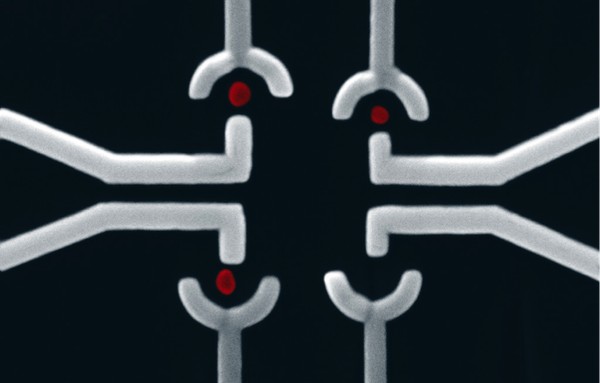 The Archer team has commercial agreements in place with the University of Sydney, to access the facilities they need to build chip prototypes at the Research and Prototype Foundry within the world-class, $150 million purpose-built Sydney Nanoscience Hub facility.
Graphene-enhanced Biosensors
The global biosensor industry is forecast to land at around the $27 billion mark by 2022, with global populations set to have more old people than young, and the need for improved detection and treatment becoming increasingly important.
Fortunately, materials such as graphene offer exceptional capabilities for a variety of uses, one of these being the detection and diagnoses of diseases through biosensors. As a result of graphene's structure, the material is essentially all surface, offering an excellent platform for the detection of microscopic, atomic-scale biological particles.
However, one of the current challenges in the global biosensor market is the ability to print and integrate biosensors at scale for point of care health management – in particular the detection of various different diseases using a single platform.
Archer has IP that could potentially provide a disruptive solution for biosensors capable of complex disease detection. The uniqueness of such a biosensor is the use of digital manufacturing to print critical graphene components integrated into one sensor.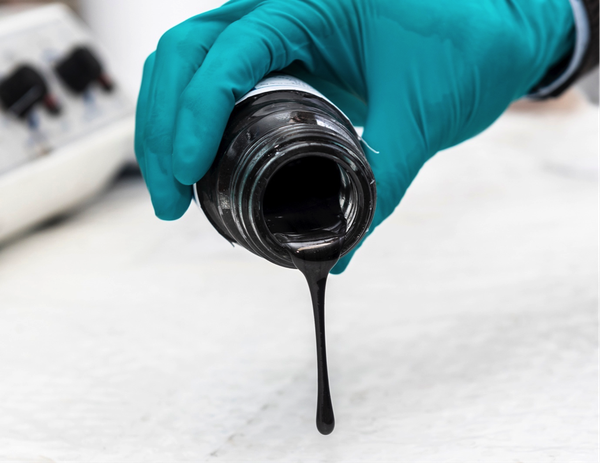 In a recent announcement, Dr Choucair commented on Archer's biosensor developments, stating that the company was "able to formulate inks incorporating process compatible biomaterials provided by our German Biotech partners, and the team at the ARC Graphene Hub were able to print them on a number of our biosensor components.
"This concerted effort addressed a key technical barrier to realising a globally competitive biosensor, that of digitising the manufacturing of critical biosensor componentry."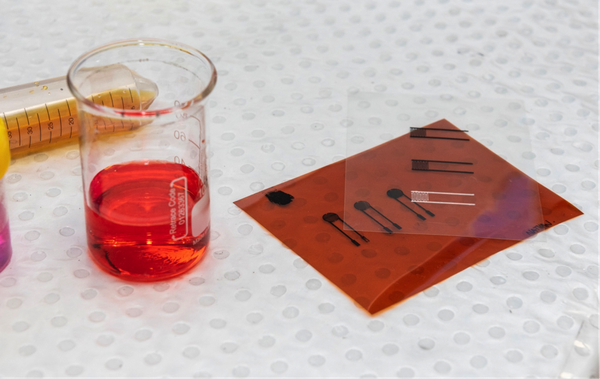 The Company has until mid-February 2020 to consider maturing their provisional patent application to a full patent that would provide Archer with exclusive rights to commercialise the IP.
Graphite for batteries, EVs, and mobile devices
Electric vehicles (EVs) and mobile devices have long been a futuristic talking point for investors and consumers, and Australia's resource market may have the ability to provide the materials used in the batteries and devices powering these pieces of tech around the world.
Archer's Campoona graphite resource has proved an excellent source for the anode material in lithium-ion batteries. Testing completed by on Archer's feedstock graphite has shown that the material can be converted to spherical graphite and successfully integrated into batteries like the ones used in EVs and laptops.
Over 50 batteries were tested at UNSW, where Archer Materials' independently performs its battery development work. The spherical graphite material, worth around US$4000 a tonne, was found to have delivered high values over the non-spheroidised graphite counterparts.
Commenting on the reliable energy project, Archer CEO Dr Mohammad Choucair said, "Our results indicate that Archer can produce a spherical graphite product which could work in lithium-ion batteries.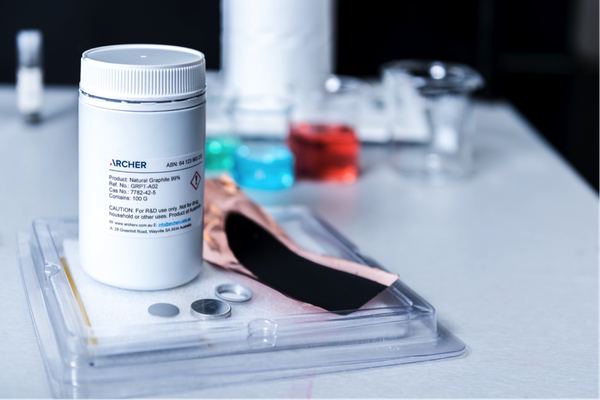 "There is no one industry standard battery for lithium ion batteries – different manufacturers use different chemistries. We now have the required information that potential partners with the required resources downstream need to perform the optimisation and therefore integrate Campoona graphite in their batteries."
What can we expect to see in the future?
A few announcements are to be expected from Archer, all of these focusing on the commercial progress of each vertical. As Dr Mohammad Choucair mentioned in a recent roadshow to shareholders, "the technological milestones and development are a key factor of the commercial success of each vertical."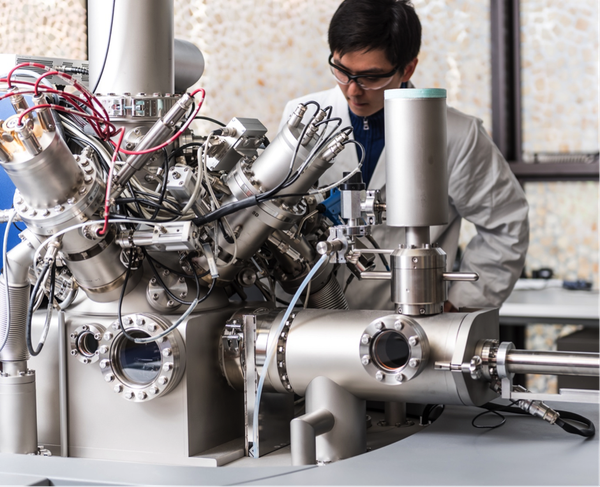 What is emerging at Archer is a formula-in-action for success in deep materials tech that involves IP created by the best and brightest, development at world-class institutes, and access to materials that can solve grand challenges.
The 12CQ Project will no doubt have some more key technological milestones to overcome before the chip is commercially viable. Successful testing and measurement of the qubit material would come as an important landmark for quantum project. The biosensor development will hinge on the registration of credible IP, and if the company wants their graphite in EVs they will need to mine at least some graphite out of the ground.
Archer have also recently completed a significant revamp of the company website as a result of the name change. The new pages sitting under the Our Business banner provide some excellent information and images for those looking at doing more of a deep dive into the materials technology business.
With the Archer team having landed such a successful year, more news-flow is expected to come naturally from the materials technology activities. It'll certainly be one to keep an eye on.
---