ALA Locks in Silicon Valley Partnership with Tech Heavy Hitters
PUBLISHED: 10-06-2014 16:06 p.m.
One of our stable of tech companies just entered Silicon Valley. The zone in southern California that is ground zero for the digital revolution sweeping the globe and making untold billions of dollars. Silicon Valley is the home town of Google, Microsoft, Apple, Facebook, Pixar, Hewlett-Packard, Adobe, Oracle, Electronic Arts, eBay, Intel – the list goes on. Silicon Valley is the place where digital ideas go from brainwave to billion dollar tsunamis – and Applabs Technologies (ASX:ALA) has just found a surfing buddy. ALA has just announced it will partner with Archimedes Labs, a top Silicon Valley tech incubator to find, fund and finesse the hottest technology start-ups on the planet. What they invest in, ALA can invest in. Archimedes Labs was founded by Keith Teare and Kambiz Hooshmand, two tech industry heavyweights whose first venture capital fund grew from $25k to $28 million . Their next fund is going to be bigger, this time $25 M will be invested, and ALA will have the opportunity to invest in their choice of companies on the same terms as the Archimedes guys. So in ALA, currently capped at $8 million, investors now have exposure and leverage to some of Silicon Valley's brightest talent, all eagerly beavering away trying to uncover the next big thing in tech. ALA isn't investing just in 'apps' in Silicon Valley – Archimedes Labs is a tech incubator which houses a diverse range of high potential tech start-ups. Facebook was a start-up. So was Google. Both call Silicon Valley home. Now ALA is a player in this fabled tech town with a tech incubator, lead by folks with an excellent track record. The last time we updated you on ALA's progress the company had raised $3.8M from sophisticated investors to fast track the development of its apps – particularly the red hot real estate listings app Home Open. ALA has really stepped on the accelerator! Not only does it have a new Silicon Valley partner in its corner, ALA has also launched its Home Open app in Apple's app store, where it debuted in the top 20 in Real Estate apps. It's also sold the first white label versions of Home Open to real estate agents and added some innovative new features. ALA has also inked a user agreement with Australia's largest real estate Customer Relationship Management firm blowing open the doors for listing huge amounts of homes on the app. In addition, ALA has just raised some extra cash in a recent rights issue AND launched their Cloud Rostering Solution "Roster Elf"...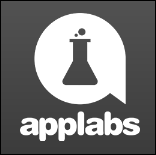 Applabs Technologies
Our original report in ALA, Big Money from Smart Phone Apps: Little known ASX-Listed App Developer shows Blue Sky Potential in White Hot Tech Space , goes into depth about why we've invested in this white hot tech sector pick. But first, let's take a trip to sunny California:
Eureka! ALA teams up with Archimedes Labs
The thing that separates ALA from most other app developers is the fact it not only designs and builds its own apps, it also seeks out commercial contracts. It earns as well as invents:

Given a great app idea, that is well executed and well timed, and throw in a bit of luck, just one successful app could net you millions if not billions of dollars in revenue. All you need is one good app these days when the global industry is worth $68 billion . In two short years the industry will more than double:

Now, ALA has just gone to the next level:

ALA has just signed a partnership agreement with Archimedes Labs , a leading Silicon Valley tech incubator and investor, to jointly collaborate and co-invest in technology start-ups. The first round of funding of Archimedes had a fairly impressive return rate on investors' funds:

This is the big league. Archimedes Labs is run by Keith Teare and Kambiz Hooshmand , two heavy hitters in the Silicon Valley tech world.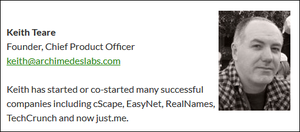 Between them they have created and sold some of the world's most valuable tech companies. Keith Teare created EasyNet and RealNames – together worth over $1 billion . Kambiz Hooshmand has 25 years' experience building communications systems for wireless and wireless infrastructure. He has held senior executive positions at Cisco Systems – such as Group Vice President. Hooshmand was also a key member of Stratacom – eventually acquired by Cisco for a lazy $4.5 billion.

Teare and Hooshmand founded Archimedes Labs which founded TechCrunch, a news website all about technology that was acquired by AOL for a mystery number:

Quite an impressive track record these two guys possess. The bottom line is that Archimedes Labs can amass huge amounts of venture capital and inject it into the most promising tech start-ups on the planet. And ALA gets to come along for the ride – and get global exposure for its apps like Home Open and Roster Elf. Archimedes Labs is no stranger to making big money from its investments: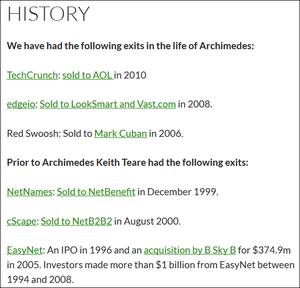 We highlighted earlier that the Archimedes Venture 1 Capital Fund returned over 100x times what investors put in, turning $250K into $28M:

Archimedes II has an implied IRR ( internal rate of return ) of 136% and has already distributed back 93% of investors' funds:

Right now Archimedes Labs is putting together its third Venture Capital Fund (Archimedes Venture III) worth $25M:

That's a big step up from the initial Archimedes Venture of $250k... and now ALA can be a part of it. The agreement allows ALA to invest into companies at the same pricing and terms as Archimedes III – an excellent opportunity to take advantage of the investment propositions in Silicon Valley that are slung Archimedes Labs way. It's an important step for ALA – it now has exposure to Silicon Valley startups – the home of the best and brightest startups out there. Not many ASX companies can boast this. ALA is not committed to any capital expenditure at the moment – simply exposure to opportunities presented – should ALA determine an investment is worthwhile, they will be able to invest on the same terms as Archimedes Labs. As well as exposure to Archimedes Labs investments, ALA's suite of products can be given a big US boost with access granted to Archimedes entire existing network of public relations, media and marketing relationships. ALA says it's in advanced negotiations right now with several US based investment opportunities. We're pretty keen to see what they come up with – who knows – the next big thing in tech? There is also scope for Teare and Hooshmand to be appointed to an ALA advisory board – so their decades of experience can be used to help ALA grow to its full potential. Under this agreement ALA could be a ground floor investor in the next Facebook or see its own apps like Home Open get some big promotion in the very large US market. If ALA and Archimedes can uncover something large over in Silicon Valley, ALA's current $8M market cap could start to look very small. So that's the blue sky. In the next section let's go down to ground level where ALA just launched its Roster Elf and Home Open apps...
Our Track Record
Regular readers of our sites will be familiar with our long-standing interest in reporting on high potential stocks. To note just a few:
Following the Next Oil Rush article on ASX:TPT – Drilling Just Weeks Away for Tiny Explorer Targeting 1.6 Billion Barrels of Oil
– TPT's share price has risen as high as 80%.
After the Next Mining Boom covered ASX:SGQ in the article BHP Gives Away Potential Global Scale Nickel Project – its share price has risen as high as 70%.
After the Next Oil Rush article on ASX:SWE The last junior oil explorer operating in this exciting region with this same JV partner went up 800% in a matter of months – the share price has been up to 150% since we called it.
And who could forget the Next Oil Rush tip of the decade, TSX:AOI, which has since a rise as high as 600% (!) since we called it in the report East African Oil – Hot Tip of the Decade!
The past performance of these products are not and should not be taken as an indication of future performance. Caution should be exercised in assessing past performance. These products, like all other financial products, are subject to market forces and unpredictable events that may adversely affect future performance.
Roster Elf Goes Live
ALA have a 25% stake in Roster Elf, a cloud based rostering system that just had its global launch:

It's put together a very smart website, and there is even a cool video explaining how it works: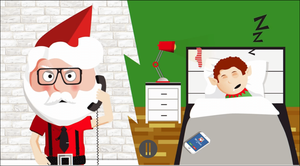 Roster Elf is really coming together, the latest ASX announcement provides an overview of all the actions that are happening right now: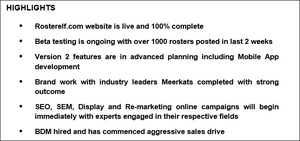 The Development team is optimising the site, the Marketing team is setting up a powerful online presence and the Sales team is setting impressive sales targets and ramping up their efforts. The potential market for Roster Elf is huge – any business with a complex rostering system (so, let's face it, quite a few!) can buy Roster Elf and simplify their lives. With a 25% stake in the app, ALA can cash in on its success.
ALA's Home Open – Free to Download Now
Another of ALA's more developed apps is Home Open – a product that could revolutionise the way people buy, sell and rent houses. Home Open is an app that lists real estate properties that are for sale or rent on a digital interface compatible with a smart device – like an ipad or iphone. It's available now in the App Store: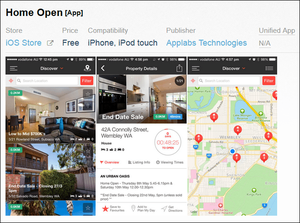 Home Open can actually help users plan a day of property viewings by scheduling their visits using Google maps, telling where exactly where to go and when to do it. From the very start ALA has been working to design a real estate app that users will enjoy and real estate agents will love. It's been working very hard to add more features, sign up users and get it ready for launch. Apple iTunes store is the biggest market in the world for apps with users paying more for apps downloaded from there than any other platform. Home Open had an impressive launch, debuting in the top 20 Real Estate apps :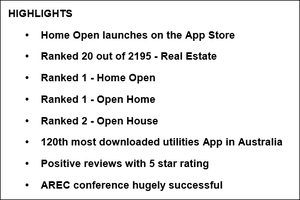 Home Open is a free download for users – punters and real estate agents alike – a strategy designed by ALA to secure as many users as possible so it can sell advertising space on the app. Having Home Open now available for download from iTunes is a big deal; it puts the app in front of discerning users who can help set trends and generate buzz about a new product. ALA investors – or anyone for that matter, can download it now, try it out, give it a review, and spread the word. iTunes users are more loyal and can also be monetised more effectively in the long run through advertising and other services. Home Open is going to be served up to them first. ALA is also working on versions that will be compatible with iPads, Android phones and its website which are due to roll out in June and July. But iPhone is first.
First 'white label' sales for Home Open
As mentioned above, Home Open, the basic version at least, will be free to download for users and real estate agents. The main source of revenue will be from advertising. Now ALA has unveiled a new way of monetising Home Open that is already achieving traction in the market. ALA is selling 'white label' versions of Home Open to several real estate companies in Australia:

A white label version of Home Open can be customised with branding, features and layout suited to the individual client who pays for the privilege. The term 'white label' means the individual client can put their name and brand on the app. So, through Home Open, a real estate agent or agency can have an individually branded iPhone application. ALA says this option is affordable and in this day and age of customising just about everything we do online this feature could bring in customers who want to stand out from the pack – and in real estate that is crucial! The big kahuna of online real estate listings in Australia is the $5.3BN REA group whose website alone gets 20M unique visits a month and whose real estate apps have been downloaded over 2M times. Impressive numbers, but to be included on the app real estate agents need to pay REA fees for listing properties. REA are far and away the biggest player in this space and if a real estate agent isn't listed with REA then they are missing out on most online leads. ALA's Home Open could blow open the doors of online real estate – especially when it's free for agents to sign up. What agent wouldn't accept a free listing? ALA is aiming to carve off a chunk of REA's market with Home Open's unique features, freedom and innovation. With features like the white label option we're sure real estate agents will be banging on the door. Actually they already are.
ALA unlocks a real estate power up
As ALA surges ahead with white label sales and agent registrations for Home Open it's also found a way to speed things up even faster – Customer Relationship Management or CRM firms. CRM firms are kind of like a brains trust for real estate agents – they help them keep track of just about everything in their industry from sales leads to referrals and paperwork. Getting the CRMs on board with Home Open is a crucial step for the app's success. ALA has just successfully negotiated a partnership with Australia's largest CRM firm – PortPlus. This will significantly increase the number of properties available for view on Home Open and boost the user base of real estate agents.

To get PortPlus' approval 50 individual agents had to support Home Open and the app passed with flying colours. Now PortPlus' data-feed will flow into Home Open – a big win for ALA. In addition to PortPlus, ALA has also secured partnerships for Home Open use with CRM firms AgentPoint, LockedOn, Console, Agentbox, MultiArray and Renet. It's also in discussions with many more CRM firms to win their support. ALA is pushing hard to get as many industry users on board with Home Open.
New iBeacon tech for Home Open
The iwhat? ALA's Home Open app has a brand new feature – an iBeacon. Basically, an iBeacon is an Apple Trademarked bit of kit that works just like a transmitter – it broadcasts its presence to other iBeacon enabled devices. It looks something like this: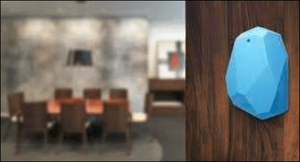 What this does in real life is allow real estate agents to set up 'pushes' of information that will appear on Home Open user's iPhones as they tour a house. The user walks into the bathroom and information about the plumbing and the tiles pops up on their screen – or they go to the bedroom and they get told about the walk in robe and the view over the garden. How cool is that? ALA has been working with real estate agents to integrate this feature into Home Open. This is totally unique – no other real estate portal in Australia offers iBeacon technology . A single feature like this could alone sway thousands and thousands of users to sign up to Home Open. It's already convinced the real estate world. Another cool bit of kit ALA is adding to Home Open is a Backend Agent Portal . Basically, this feature allows real estate agents to manage their listings. When you put a real estate advert in the newspaper it goes to print and that's it. There's no chance to alter it. But with Home Open, real estate agents can tweak their listings whenever they feel like it. A hot property at the bottom of the list can be moved to the top, a new picture can be added, whatever. They have control. ALA also says it's working to add a 'check in' feature to Home Open so users can alert real estate agents also using the app that they have arrived at a property. No wonder ALA has started ramping up white label sales for Home Open. This is the app real estate agents and home buyers would design if they knew how to write code instead of cheques!
ALA's Home Open getting the industry on board
Home Open was unveiled to the Australian real estate industry at the nation's leading real estate conference – AREC , on the Gold Coast.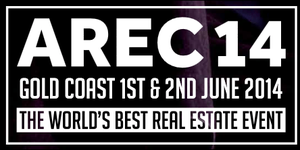 The AREC conference is the big one for real estate in Australia – over 3,000 agents are set to attend and most of the major franchise groups are represented. Between the dinners and drinks and general schmoozing – some serious business was done. ALA's Home Open was successfully showcased at the conference – we understand there was excellent feedback and take-up from the industry. ALA set up a mock house with the iBeacon technology – over 2,000 agents walked through the house, getting push notifications highlighted features of the mock house. The 'check-in' feature of the app was also demonstrated. ALA is working hard to sign up as many agents and franchises as Home Open users as it can – launching the app at AREC was a great way to go about it. Once all the versions, iPhone, iPad, Android and website are ready to go, ALA will start to ramp up the marketing campaign.
Loyalty options net cash injection for ALA
Another bit of ALA news that's just come across our desk is the addition of just over $140,000 to the company's war chest from its recent rights issue.

In its April 22 nd prospectus, ALA shareholders were offered the opportunity to subscribe for 1 option for every 2 ALA shares at a subscription price of $0.01 per share – a generous loyalty options drive. Eligible ALA shareholders snapped up 14,115,346 options – 68.5% of the 20,619,920 options that were offered – raising $141,153. Not bad! The remaining 6,504,574 shortfall is now available for issue to parties at the company's discretion and ALA says it's in advanced negotiations to place them all.
What ALA does
OK, just in case you missed it – ALA is an app developer – a tech company that makes digital tools that can be used on smart phones, tablets and computers. In 2013 the global app industry was worth $68BN and there's talk that it could more than double to $143BN by 2016. An app can be anything from a game like Angry Birds to a text messaging service like Whatsapp – famously sold to Facebook for $19BN. ALA develops its own apps using its in-house development team , seeks out contracts to build apps from private industry and government and looks for innovative apps it can acquire or help bring to the market. This means ALA has three ways to make money from apps. It has the freedom to pursue its own creative (and potentially very lucrative) projects like Home Open, earn solid revenue through regular development and maintenance of contracted apps and snap up promising ideas that come its way. Add the fourth stream of revenue it's now developing – the partnership with Silicon Valley tech heavyweight Archimides Labs – and it's all starting to come together for ALA.
The way ahead
For ALA, the next couple of months will be a very busy time. The company is in negotiations over several US business investment opportunities as part of their involvement with Archimedes Labs, the Silicon Valley tech incubator that's putting together a $25M investment fund to find the next big tech start-ups. It has a golden ticket into Silicon Valley now. Now that Home Open is available to download, the users should start to flow in. On the back of white label sales and CRM sign ups we expect to see more and more real estate companies and agents getting involved so that Home Open should soon start to get some traction. Capped at $8 million right now, ALA investors have an opportunity to get involved with this company now before it really picks up the pace in Silicon Valley and gets traction on its apps. All you need is one good app and ALA has its fingers in lots of pies – building them, designing them and investing in them. For all the latest news on ALA, like them on Facebook or follow them on Twitter .
---