Acquisitions Bring ICT More Courses and More Cash
PUBLISHED: 08-04-2015 09:10 a.m.
Global online education provider iCollege (ASX:ICT) is doing some sweet arithmetic right now – just as Silicon Valley investors start to make some big bets in the education tech space.
Venture and equity financing for education tech companies reached nearly USD $1.87BN last year , up 55% from the year before.
Education is one of the last industries to be really shaken by internet technology – and tech investors are now swooping in to take a stake in the action.
Meanwhile in Australia, ICT has just secured funding and signed sales agreements to absorb two profitable training organisations into its education empire – targeting this $91BN and rising online learning sector.
For a total of $10M ($8M pending revenue targets), ICT has acquired the Management Institute of Australia (MIA) and for $750,000 it gets the retail-training group Mathisi.
Both deals have been renegotiated in ICT's favour.
MIA agreed to take $1M in cash and $1M in shares as the upfront payment instead of a straight $2M, and the deal with Mathisi had $150,000 lopped off the final price.
MIA taking partial scrip is a good sign as it shows they are keen to take some of the potential upside generated by ICT's development of the business.
Both deals equal the acquisition of dozens of training courses that ICT can enhance, digitize and scale up for its growing global network of online education.
And ICT also gets its hands on the earnings of these fully functioning businesses.
MIA had EBIT of $2.2M in FY14 and Mathisi pulled in $585k EBIT.
Add in the previous acquisition of the Bookkeeping School, and these three recent acquisitions total gross profit of over $3.5M, and EBIDT of over $2.8M...
At this rate, ICT should be cash flow positive by next financial year, a big tick for a company of their size.
And as it continues to grow, there will likely be more acquisitions down the track, or perhaps ICT will become the target of a takeover.
It's happened before – the global education behemoth Blackboard was taken over for $1.64 billion in 2011 – a lofty number, and ICT has a long way to go, but it's something to aim for!

iCollege (ASX:ICT) currently has a market cap of around $10M and a long term goal to grow into one of the world's biggest online education companies.
The Next Tech Stock first got involved with ICT when we published the article $91B Education Tech Industry: ASX Listed Company Selling Education Online – Globally which thoroughly covers the company and its plans.
As we highlighted earlier, Silicon Valley investors are starting to turn to education technology for their next big bets. Notably, Pluralsight, a provider of online training to technology professionals, recently raised US$135M ...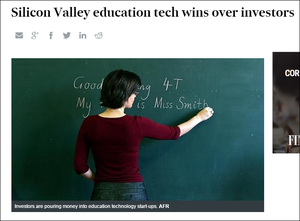 As investment in education technology in the US is starting to heat up, ICT are building their business through strategic acquisitions of profitable education providers.
Before we get stuck into ICT's acquisition deals, let's revise the basics...
ICT offers online learning courses through its website – iCollege.net :

Online education is not just the way of the future – it's here right now and is used across the world to deliver lessons, assess skills and enhance the old paper and pencil methods.
The London-based investment bank IBIS Capital puts a value of $4.4 trillion dollars on the global education market. One of the fastest growing education segments is e-Learning, exactly what ICT is focussed on: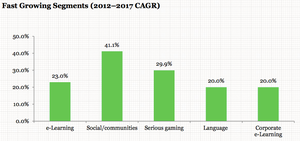 ICT's portal for this new way of learning is the iCollege technology platform – a fast, clean and highly adaptive portal that puts education at your fingertips: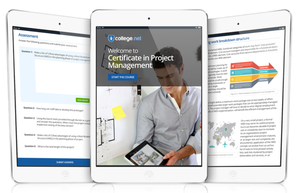 iCollege is optimised for mobile and desktop devices. It has delivered constant updates since it has been in operation in order to provide the most up to date product.
Absolutely any course module offered by ICT and its subsidiary companies can be uploaded to the iCollege portal and displayed for the student.
Whenever they want to study and wherever they are iCollege is ready to teach them.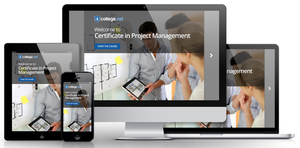 And to make sure it has as many students paying attention – and course fees – as possible, ICT has an aggressive acquisition and sales plan to make iCollege a leading online learning platform.
ICT is marketing and selling the iCollege platform globally so that education and training institutions worldwide can license it and use it as their online textbook.
But by far the biggest move for ICT is the acquisition of small and medium sized education companies so it can grow into a global education provider.
This aspect of the business was covered in our last update article – ICT Building Global Online Education Empire? Two More Acquisitions Confirmed .
Those businesses are now ICT's and in the rest of this article we're going to run you through the deals and show you how the digital classroom is making ICT money right now...
Our Track Record
Regular readers of the Next Tech Stock will be familiar with our long-standing interest in high potential stocks.
To note just a few:
The past performance of these products are not and should not be taken as an indication of future performance. Caution should be exercised in assessing past performance. These products, like all other financial products, are subject to market forces and unpredictable events that may adversely affect future performance.
MIA joins ICT's education empire
ICT has now signed a binding Share Sales Agreement to acquire a 100% holding of the Management Institute of Australia :

The deal for ICT to acquire MIA is for a total purchase price of $10M.
The deal was altered slightly – instead of a $2M upfront payment; it's now $1M cash and $1M in shares at settlement.
The rest of the deal remains the same. The balance of $8M will be paid by ICT, geared to EBIT targets :

The acquisition has been funded by ICT's cash reserves and a new convertible note facility of $500,000 funded by the Copulos Group and other associated high net worth investors.
The loan term is for 12 months with interest at 12% per annum paid quarterly in arrears. The loan can be paid back in full or converted to shares priced at $0.15 each, all at the lenders discretion.
So what does ICT get for its money?
MIA has 70 courses on offer that cover 22 industries including Business, Logistics, Aged Care and Workplace Health and Safety.
All of the courses will now be added to ICT's iCollege platform, greatly expanding the company's offerings to the online education space.
That's 70 more courses that ICT can offer on the word stage – and with MIA's expertise now on board that number could go up as more skills and work areas are added to the portfolio.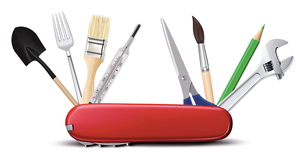 And remember, MIA is already a successful business – it clocked up over $8M in sales in FY14 with EBIT of $2.2M – all of which will be added to ICT's balance sheet.
ICTs plan is now to enhance MIA's existing courses, help it create new ones and push them onto the world stage.
And it's not the only company ICT is absorbing...
Cheaper Mathisi deal signed off
The original deal for ICT to acquire the Brisbane based retail-training group Mathisi was for $900,000.
But the terms have been renegotiated.
ICT has signed a binding Share Sale Agreement with Mathisi that will see it absorbed into ICT for $750,000 – $150,000 less than first dealt.
ICT will pay $550,000 cash upon completion and then a second and final payment of $200,000, geared to Mathisi achieving EBIT of $850K in FY15.

Mathisi achieved FY14 sales of $1.3M and EBIT of $585k – and now that it's part of ICT's iCollege portal its course content will be pushed onto a bigger stage and could achieve higher performance levels.
Meanwhile, another of ICT's acquisitions has been dropped.
ICT was all set to absorb Dynamic Learning Systems, but due to personal and family reasons with the Vendor, ICT has agreed to terminate the agreement.
Cash flow positive next FY?
ICT has now acquired three profitable education companies – The Bookkeeping School in 2014 and now in 2015 MIA and Mathisi.
Via this acquisition activity ICT has added million of dollars in revenue to its books and greatly expanded the education content that's available for customers around the world to access through its iCollege online portal.
We believe ICT could be cash flow positive in the next financial year.
ICT is pursuing an organic growth and acquisition strategy with plans to one day become one the biggest online education companies in the world.
At The Next Tech Stock we expect to see more companies join the ICT fold in the future.
Online education is a significant global industry worth $91BN and rising – and that's just counting the education companies that have gone digital.
ICT is rapidly positing itself as a leading online education business, unlocking the value of education providers through its iCollege online portal and creating opportunities for expansion across the digital blackboard.
Its latest acquisitions are a sign of the times – that education is going online and ICT is leading the way in opening up the digital domain.
Perhaps ICT will become the target of a takeover soon? The more it follows its growth strategy the more attractive it becomes...
---